Source
14 photos
For information about the woman you're unlikely to find. It is not a famous photographer. During her life, none of her work was not even published.
However, to call her lover does not turn language. Her name is Vivian Maier, it became known only after his death, in 2009, when a real estate agent John Malofey bought several boxes from the warehouse storage belonging to no one.
In these boxes it finds about 100,000 negatives and undeveloped films. When he began to scan them, he caught his breath.
The negatives were turned into great pictures of the genre of street photography, which were filmed in the 60s, 70s. The next day, after he posted some photos to the network, it has received about 200 proposals to make the exhibition or to make a documentary about Vivien and its history.
1.
Vivienne lifetime photographed, but no one showed their work. Otschelkivaya 200 films a year, she showed them to his room, turning it into a photo lab. She had never been interested in publishing their pictures. Her archive includes over 100 000 negatives that she cherish forever.
2.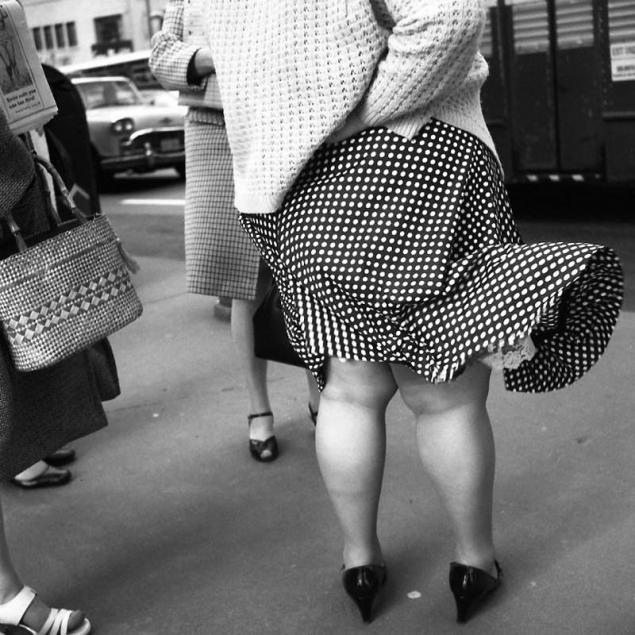 She never earned on his passion, moreover, her circle of friends never knew about this passion for photography. It was only after his death, by accident, these shots have become a part of history. Now, modern speakers on them talk about fashion and life of that era.
3.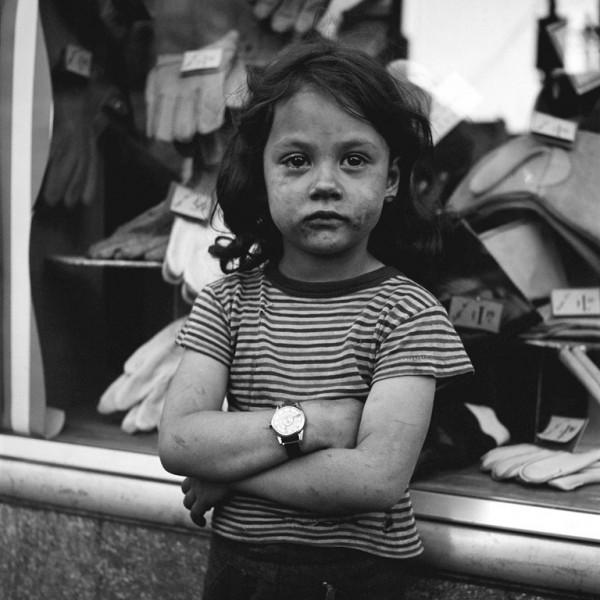 Most of his life Vivian lived in Chicago and worked as a governess in affluent families. All his spare time, she wandered through the streets of the city with a Rolleiflex camera and create amazing black and white photographs, which to this day very well convey the culture of American life in the middle of the last century.
4.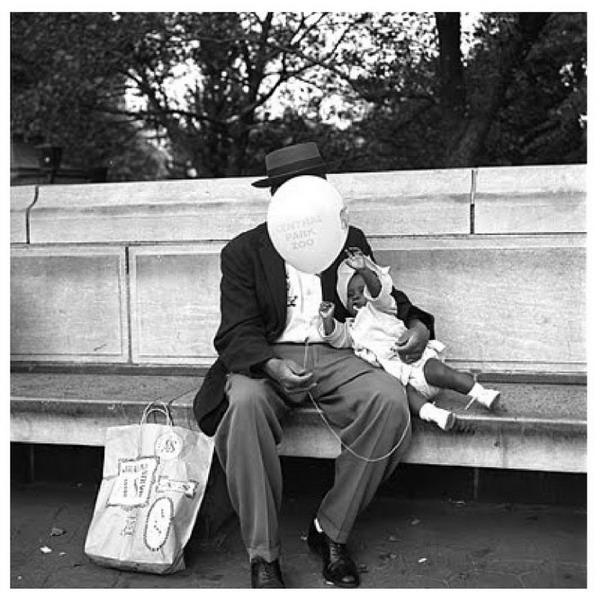 5.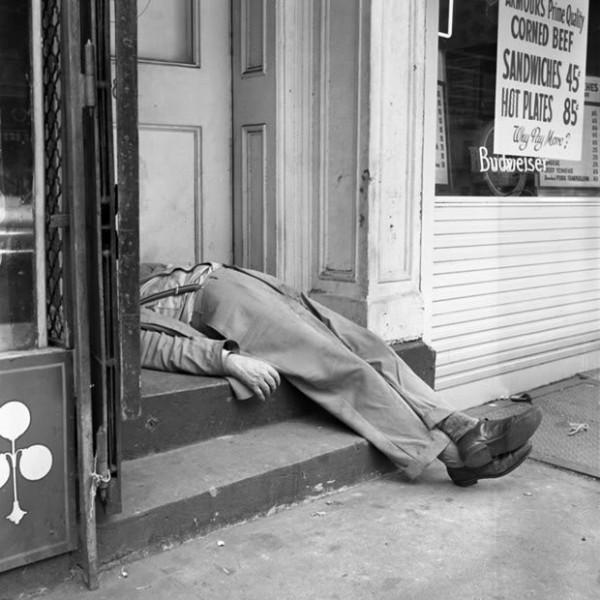 6.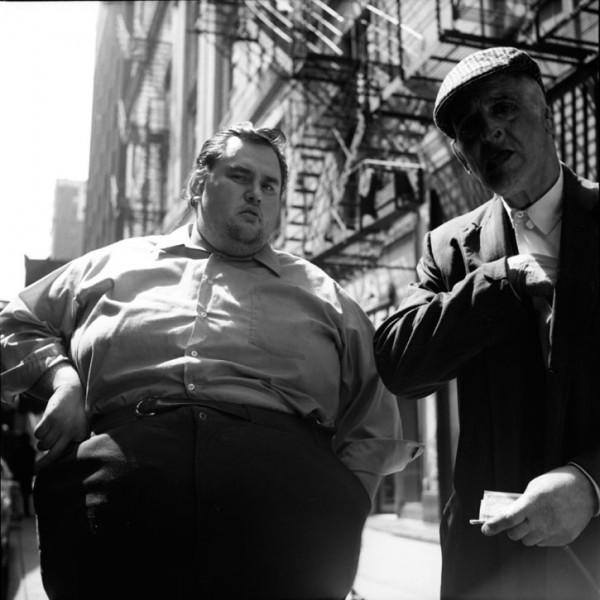 We should tell a story about how creativity Vivienne became public, because this is the case, which may be called divine providence.
Fast forward to the recent past: in 2007, Chicago. John Maloof - 26 year old guy who works real estate agent, is writing a book about the residents of Chicago. Once he gets to the auction, where $ 400 buys a few boxes from the warehouse storage belonging to no one. "Maybe this will help in the writing of the book" - he thought. When he saw the pictures, he stopped breathing. In one of the boxes, John found the name of the photographer - Vivian Maier. DO SEARCH photographer, he went out for a family with whom she lived Vivien. The family passed into the collection of her personal belongings - a suitcase with clothes, boxes of newspaper clippings, photographs, and manifested her photo equipment.
7.
The life story of photographer puzzles surprises and conquers, forcing to think, it is important to seek the recognition of their works? Perhaps the real art does not need external evaluations, perhaps, all life should be created without the desire to please and go down in history ...
8.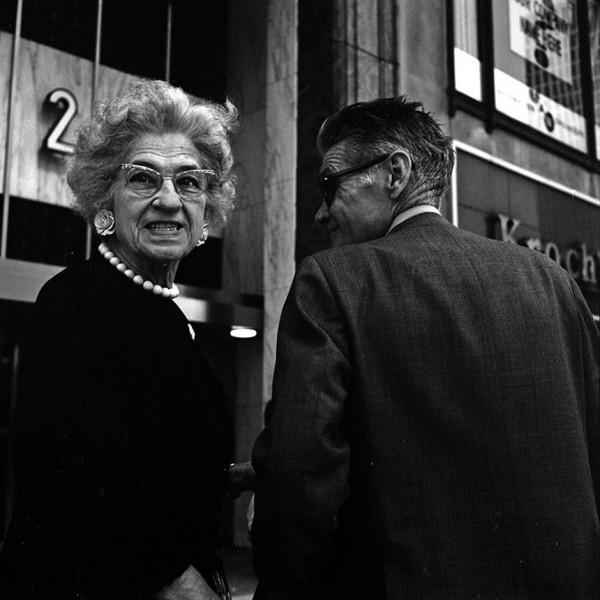 On the life of the Vivienne little information, some sources are its origins in France, others say it comes from New York. Her mother was French and Austrian father. As a child she moved frequently from France to the United States, but its precise place of residence, no one knows.
9.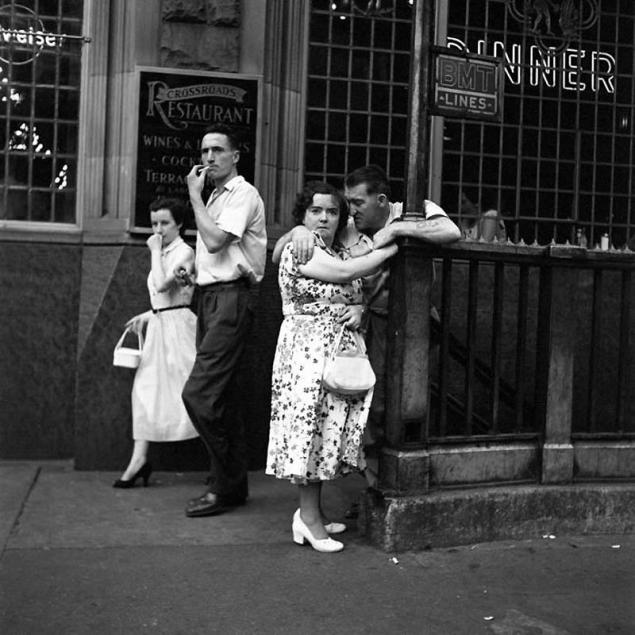 The 25-year-old Vivian came to the United States where her career began with the street confectionery, and then for 40 years worked as a nanny, of which 14 with one family.
10.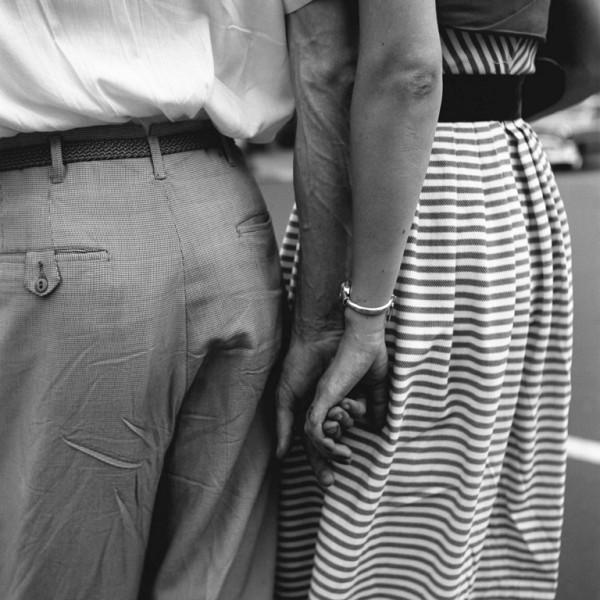 11.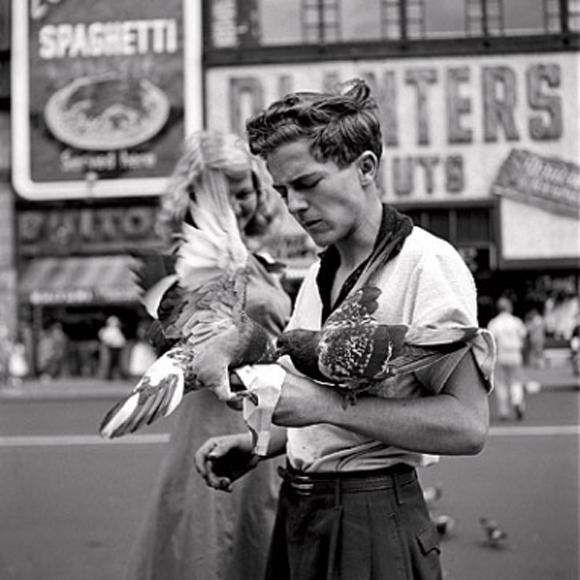 She wore men's trousers, men's shoes and almost always wide-brimmed hat. Remembering what it was, her former students described his nurse: "She was a socialist, feminist film critic, and of that breed of people that always tell the truth in the face, whatever it was».
12.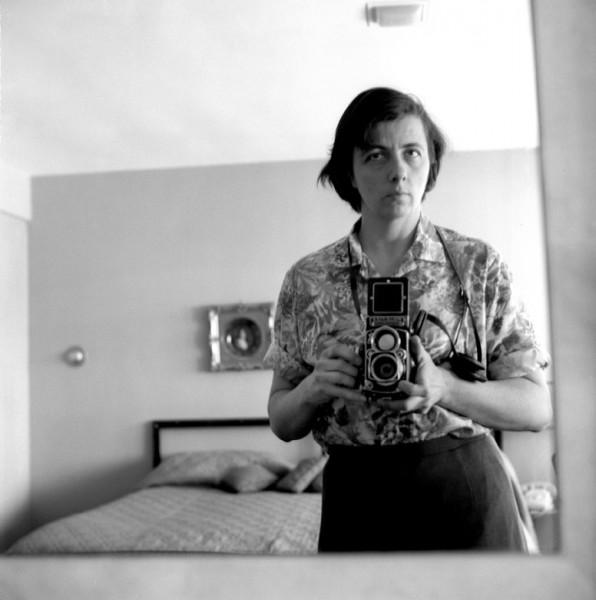 Her character was quite closed, but it's always good to get along with the children, who were brought up in families where she worked and lived. In old age, when these children learned about her plight, they bought her an apartment and pay the bills. In 2008 Vivian aged 82 years unsuccessfully slipped on the ice received a head injury. A year later, she died in a nursing home.
13.
Today, experts have work Vivian Maier on a par with well-known street photographers of the 20th century.
City walks Vivienne immortalized many street scenes of Chicago, reflecting the sadness and happiness of the classical representatives of the mid XX century. For a long time it belonged only to her work, in fact, no one can say whether the time to learn about her Vivienne success and recognition to death.
Her first exhibition was held in Norway in 2010, the second was launched in January «Chicago Cultural Center». Now John Malofey working on raw negatives and films, and plans to release a book of photos of Vivien Maier.
14.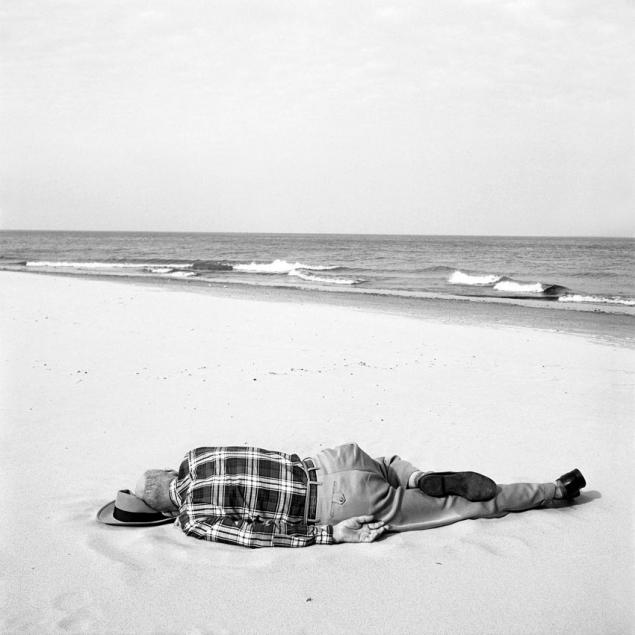 Source: