PETERSBURG, August 23. Passenger aircraft An-148 is preparing for an emergency landing at Pulkovo airport because of problems with the chassis.
The board comes from Mineralnye Vody.
As reported by ITAR-TASS representative of the airline STC "Russia", the aircraft was peeling element covering one of the wheels.
Airplane preparing to fly over the airfield to experts on the ground could visually assess the degree of damage and decide on the landing, explained a company spokesman.
In place attended by representatives of all the emergency services and law enforcement agencies.
On board, according to preliminary data, there are 75 passengers and 4 crew members.
source
UPD: 16.27 plane landed safely.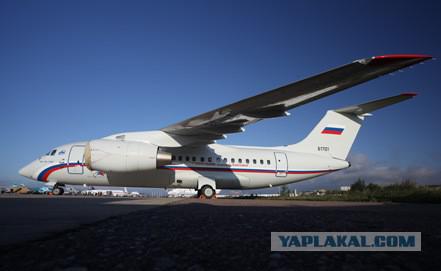 Source: