A man built a replica of the famous wreck in his office. Jason King spent two and a half years meticulously developing model of "Titanic" from scrap materials - including the old broken clock, VCR and other details.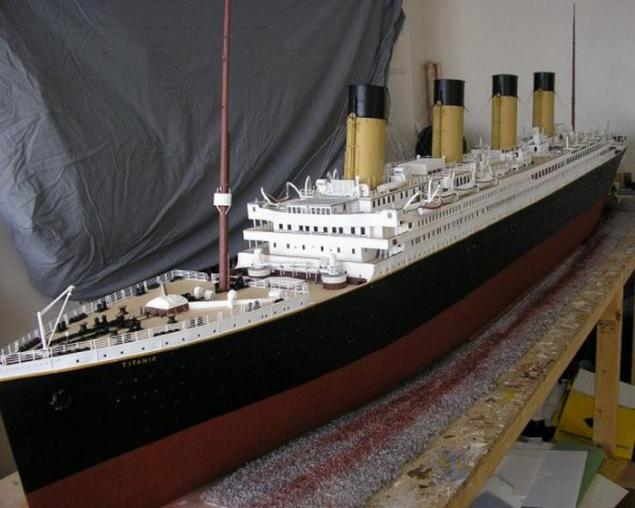 And here is the Jason posing next to the finished three-meter model of the famous ship at home.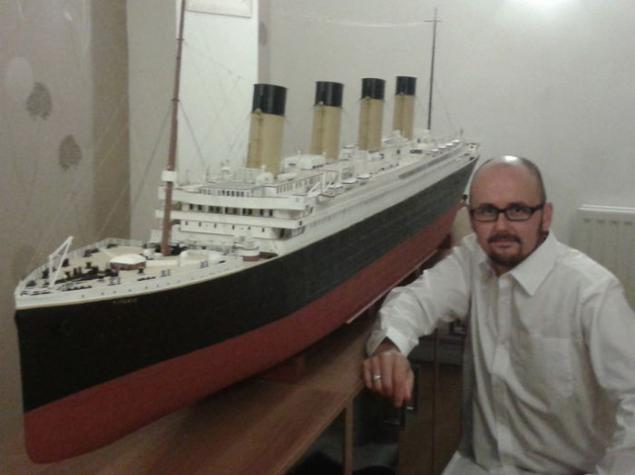 The smallest details of the actual vessel has been carefully reproduced in 1: 100 scale - up to the number of benches on the deck. Jason finished his model exactly the anniversary of the loss of the vessel.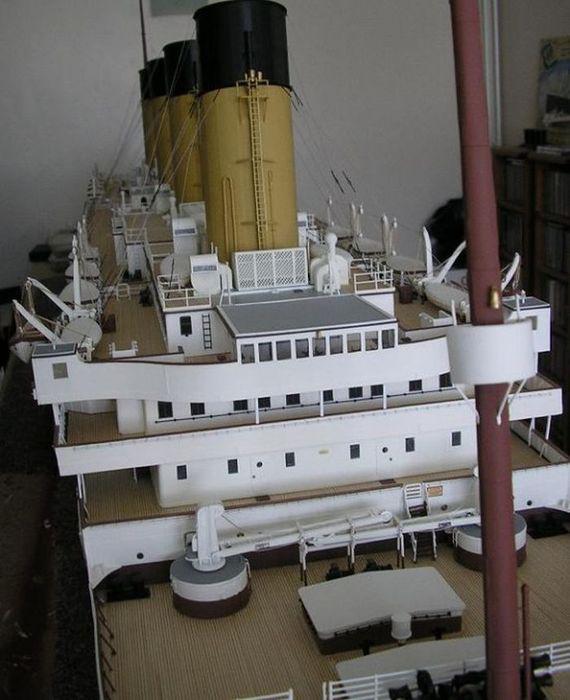 To make this a real copy of "Titanic", the master has acquired more than 150 books about the ship, carefully examining every last detail to make sure that his model is perfect.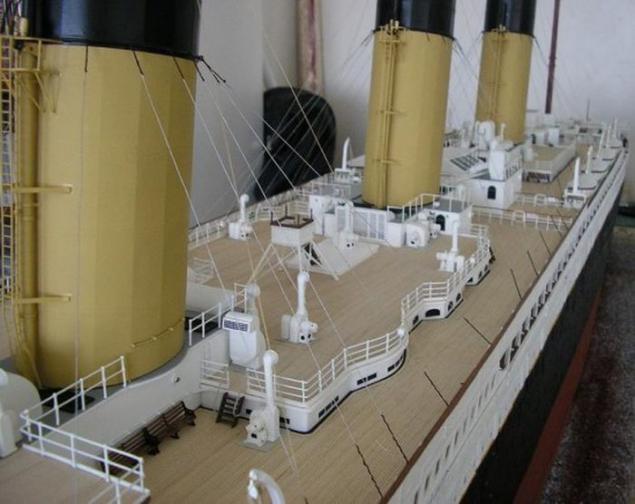 After completion of the great work man received offers of several thousand pounds to buy the layout, but rejected them all!
In the next photo you can see how thoroughly Jason recreated ship.