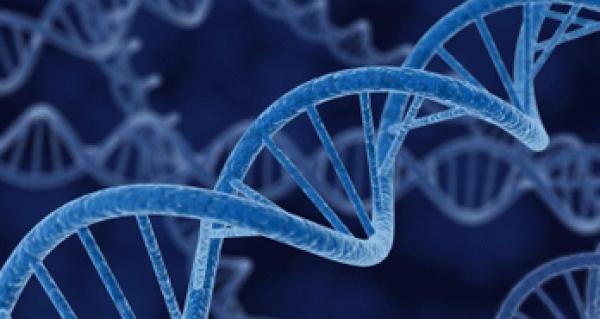 This new group of molecules called microRNA-mirror was discovered thanks to the research undertaken by academics from the University of Bristol's Schools of Clinical Sciences, Biochemistry and Physiology & Pharmacology. The scientific results were published in the Journal of Biological Chemistry.  
MicroRNAs can not control genes. They often belong to the group of "unknown DNA" (more than 98 percent of the DNA, the purpose of which is not yet known scientists) and regulate the levels and functions of multiple target proteins - responsible for managing cellular processes in the brain. The results showed that two miRNA gene with different functions can be produced from the same part (the sequence) of DNA - the upper one is made from a spiral coil, and the second from the bottom, an additional coil.
Specifically, the study found that only part of the human DNA gives rise to two, fully functional miRNA genes, which are formed in the brain and have a variety of previously unknown function. One miRNA gene acts in the nerve cells, which are known to control the memory function, and controls the second process, the protein that is moved around nerve cells.
James Top, professor of molecular neurobiology at University's School of Clinical Sciences, said: "These results are important because they show that very small changes in the genes of miRNAs may have a very strong impact on the function of the brain and can affect the function of memory, or the likelihood of developing neurodegenerative diseases. These results also suggest that there may be found other zerkalnye- human microRNA that may eventually be used as treatment of human neurodegenerative diseases such as dementia ».
Helen Scott and Joanne Howarth, lead author of the study, added: "We now know that both strands of the DNA double helix can produce microRNAs. These two microRNAs - almost the exact mirror image of each other, but because of slight differences in their sequences, they act on different sets of RNA, which in turn affects various biological functions. "