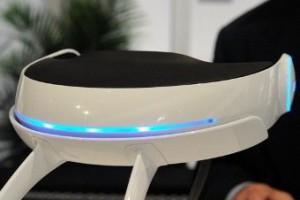 For 3D-gaming, Sony has developed a head-mounted display.  
3D-helmet from the Sony / Lenta.ru
The new 3D-helmet from Sony will be used to create games in virtual reality. About this in an interview with Develop told senior director of Sony Computer Entertainment Worldwide Studios Mick Hocking.
The device was originally designed for 3D viewing in high quality, was first demonstrated earlier this year at the exhibition CES-2011.
Hawking admitted that at the moment the device can only be used to view images. But now the company is exploring how to use the helmet to create projects in virtual reality. In particular, Sony developed several games associated with BP.