Most luxury Caribbean pop diva, Shakira and Rihanna has finally presented a joint clip for a pep song «Can not Remember to Forget You» («I do not remember that you should forget"). Title of the first single from the upcoming album and the title of Shakira's "hot duo" started in 2014 simply obliged to do so as a unique and incredibly bright. The first did not work, because of blatant similarities to clip «Beautiful Liar» («Beautiful Liar"), shot back in 2007, together with Beyonce, but the second - oh, and managed the second! But before viewing when your heart rate must have the participation obscene, I propose a small information block.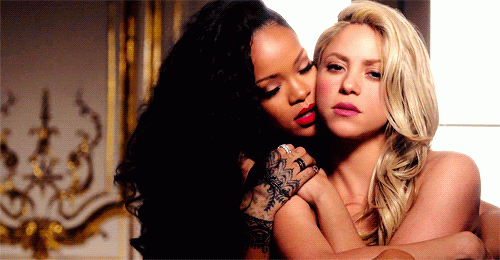 Hits «Can not Remember to Forget You» can not be called - that Shakira that Rihanna duets were better, but it often happens that it is a video clip and save the day for the track beats the place under the sun. Although there is not so bad: as of February 15, two days after the premiere, «Can not Remember to Forget You» held a leadership position once in 25 countries worldwide in the charts «iTunes», including Russia, Ukraine, Norway and Barbados native Rihanna.
Both singers were satisfied with this result and thanked each other for cooperation. Shakira has been particularly generous with compliments and has devoted his colleague a lot of nice words in an interview for the publication of «Glamour».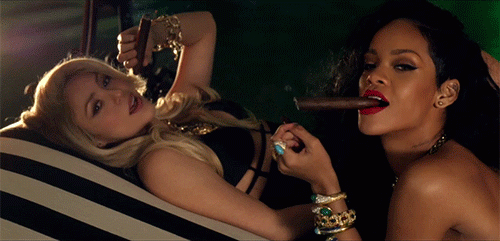 Perhaps their joint video director who made Joseph Kahn, Colombian and barbadoska not only will strengthen the position of the song, but also beat the record for VEVO, as the most viewed video in the first 24 hours after release (remember that the record belongs to Miley Cyrus and her «Wrecking Ball "), and only the most wildly popular compositions come by itself.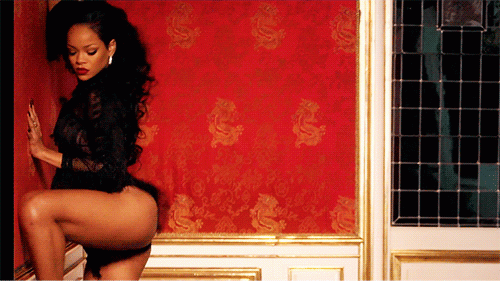 Juicy and sexy, he could go on for ages.
But he was given only three and a half minutes.