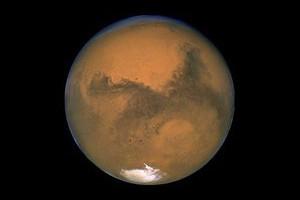 One of the members of the company Inspiration Mars offered to protect the participants of the first flight to Mars Radiation faeces.  
According Tebera McCallum, the walls of the spacecraft will be equipped with food, water and human feces. "It sounds rather strange, but in such circumstances, waste is simply nowhere to go. In addition, they are an excellent protection from radiation, "- says the idea McCallum.
Scientists note that the longer a person is removed from the planet, the more it is exposed to dangerous radiation.
In accordance with the idea McCallum, solid and liquid wastes will need to be placed in special packages, which can be used as a shield, suspended on the wall of the ship. Similarly, you can use food.
In addition, according to the draft Water Walls, which also decides on life support and recycling of natural waste, the walls of the ship will be suspended plastic bags with water, food and waste. Such a shield thickness of 40 centimeters will provide excellent protection for the astronauts.