It looks like a scene from the incredible sci-fi movie, but it is not created by Hollywood special effects artists, and two climbers and photographer.
Lyricist: Aaron Sharp (Aaron Sharp)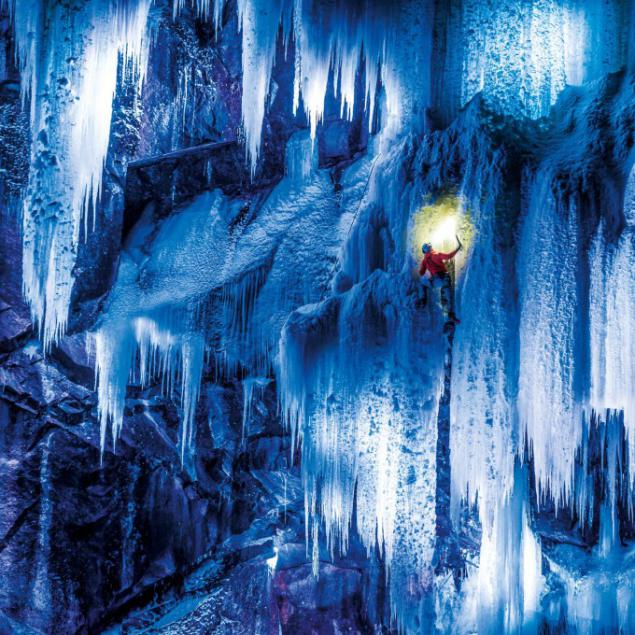 Daniel Arnold (Daniel Arnold) and Stefan Siegrist (Stephan Siegrist) - professional alpine climbers with decades of experience in the most difficult mountain expeditions.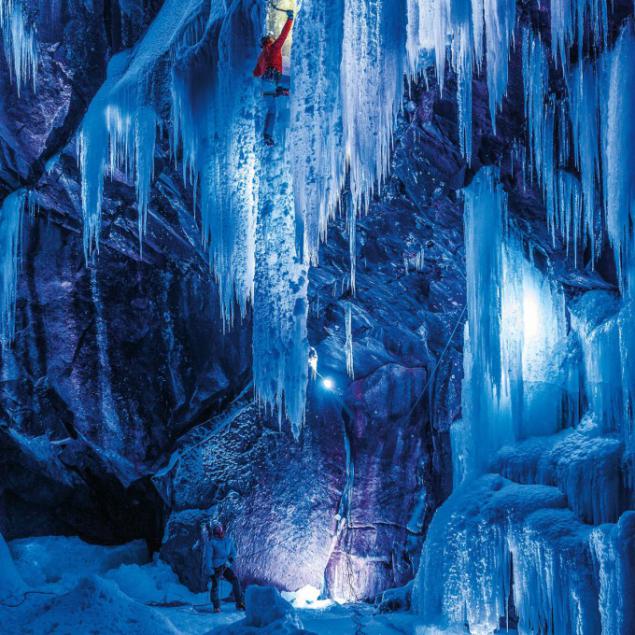 Together with photographer Zenf climber Thomas (Thomas Senf) and the Swiss company Mammut, a manufacturer of equipment for mountain sports, they set out to create this series of unique images in the area of ​​frozen waterfalls in Norway.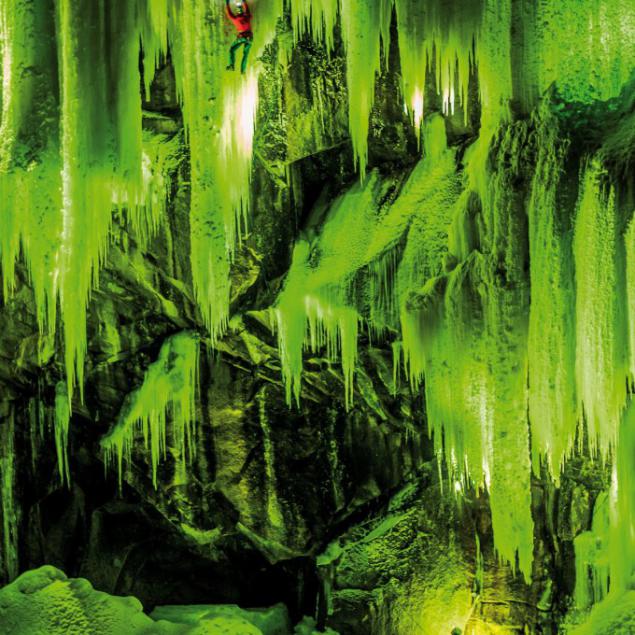 The pictures were taken in Eidfjord (Eidfjord) in northern Norway with colored flashes, spotlights and headlamps.
The area is located about three hours east of the city of Bergen (Bergen), is famous for its large number of icefalls - frozen waterfalls, reaches a height of 500 meters and more.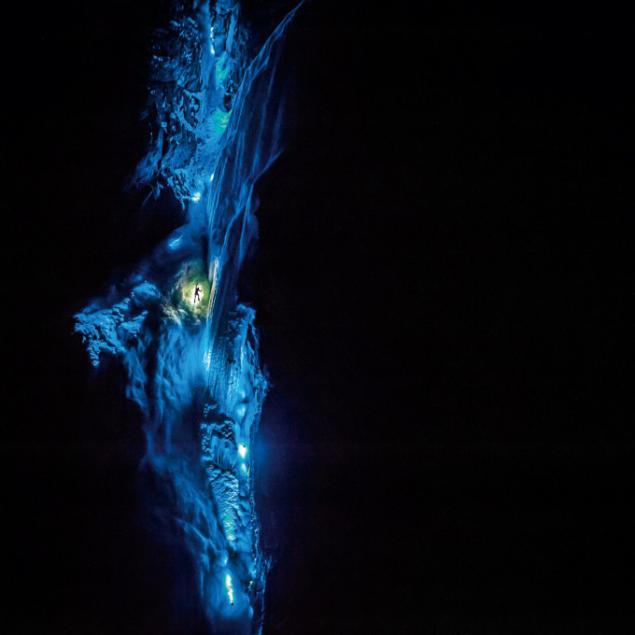 Having planned the shooting session, all three of them started organizing stage lighting, securely attach the colored floodlights and flares at strategic points on the ice.
Rocking on belay loops from wall to wall and hung a lot of complex rope railing, they involved more than 700 meters of electrical cable for supplying current to the spotlights.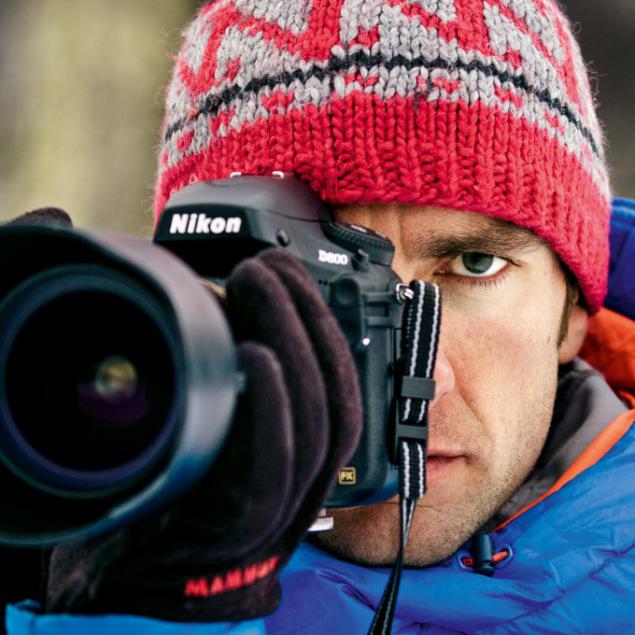 When the climbers took their places, Zenf turned on the light, brightly illuminated the languages ​​icefalls, and took the camera.
Almost all of the preparatory work carried out at night in sub-zero temperatures. Therefore, according to the photographer, planning had to be flawless.
"Taking pictures and videos in the night complicated, so proper lighting determines the success or failure of the event", - he said.
Such careful planning required full commitment from top class climbers - and Arnold Siegrist.
This pair is the first team that committed the winter ascent of Torre Egger (Torre Egger) - an impressive array lost among the ice fields of Patagonia, South America.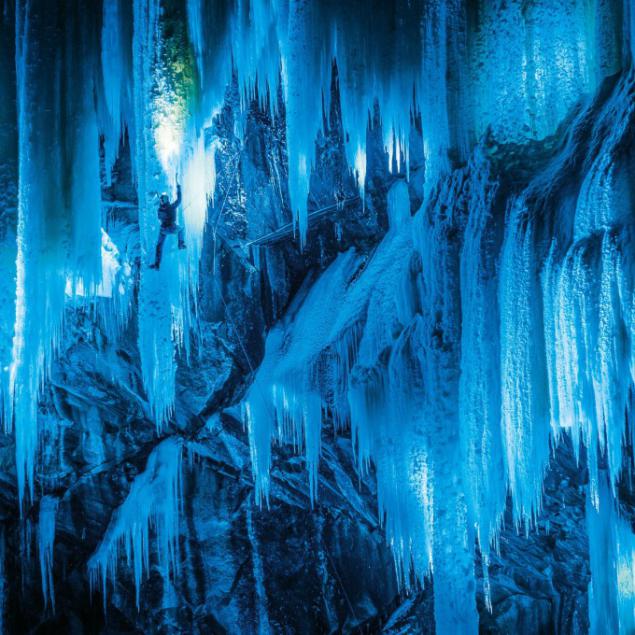 ©