I continue to acquaint you with the history of the classic prints and, of course, show how they can and should be worn (for example, stellar dandies and ladies). Actually, I came to this idea that the prints - a wonderful thing. Let your ensemble is designed in minimalist style, perhaps even in monochrome, but even a small Printed accessory or element capable of adding to it the most notorious flavor, and the whole image will play in a new way.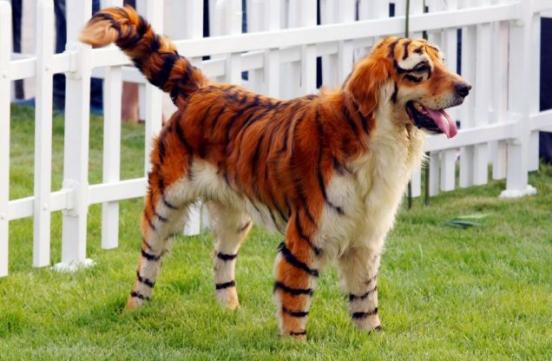 Zigzag
It is at this geometric prints once made a name Italian brand Missoni.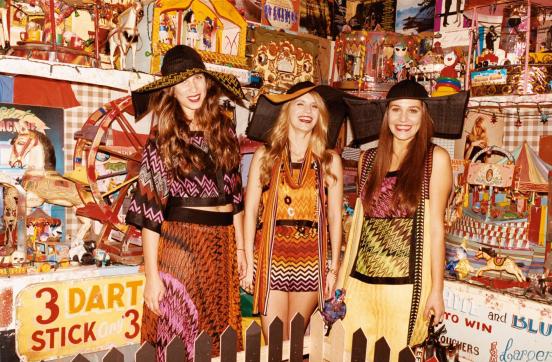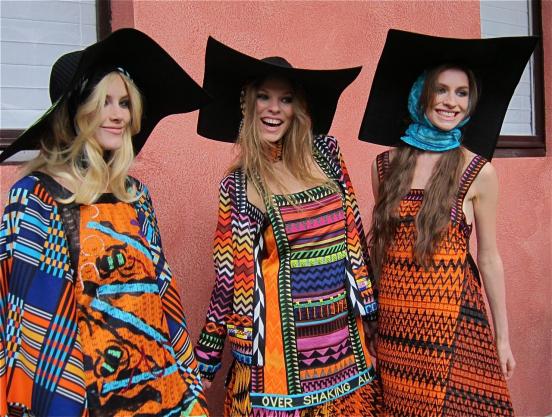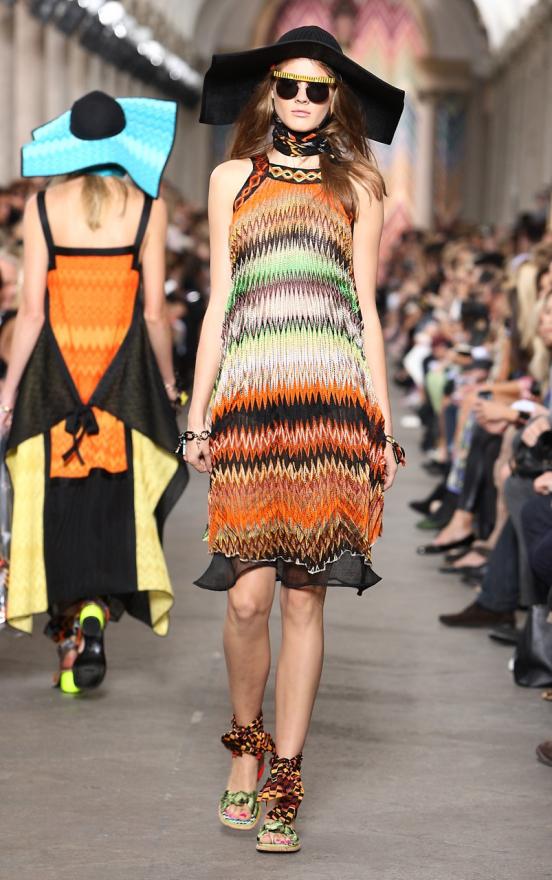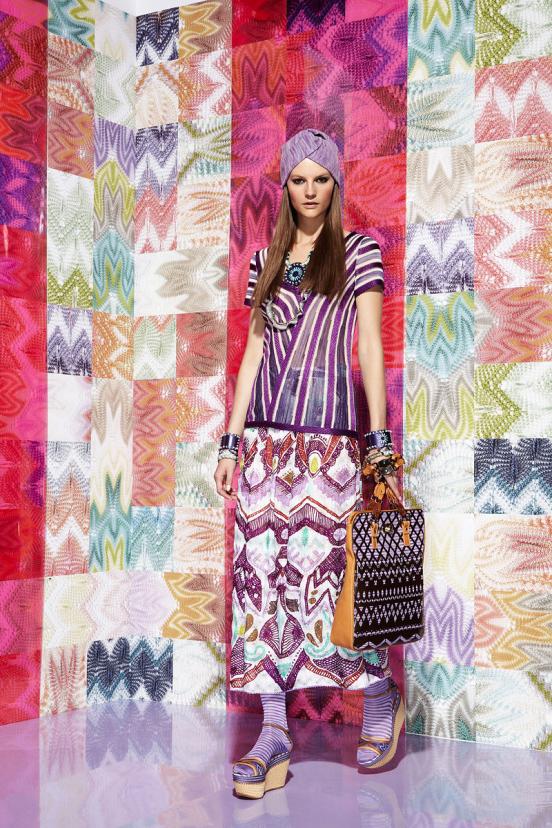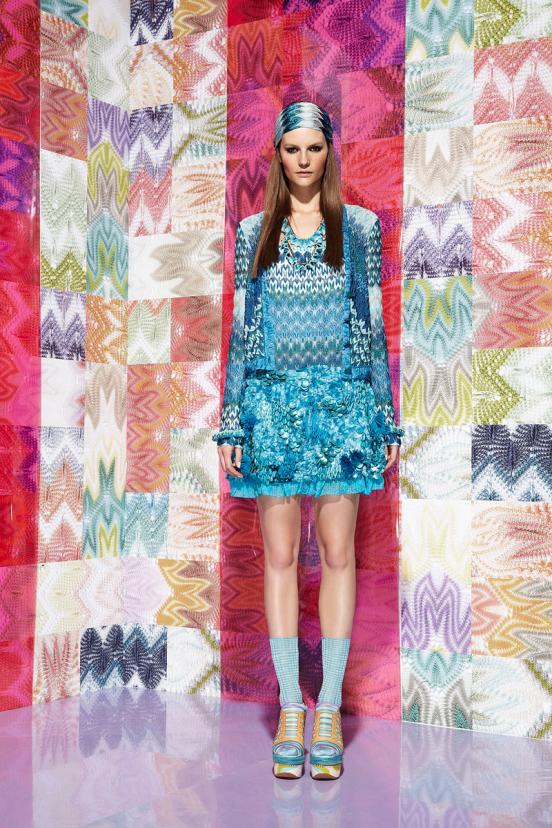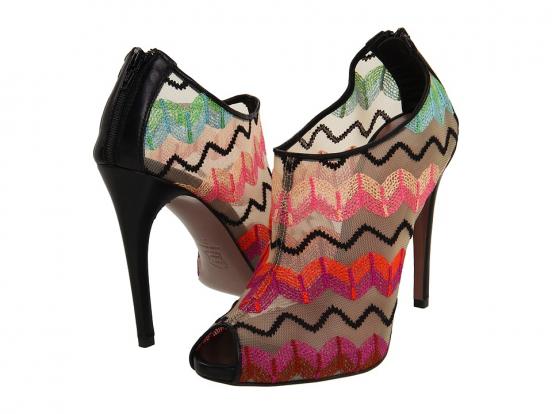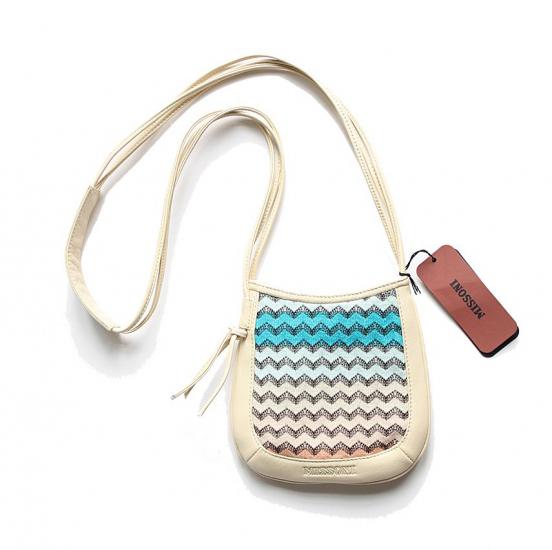 Zigzag first appeared on ancient pottery bowls and pitchers - they were fingerprints braided forms of twigs that then began to paint. Apparently the ancient people were also delighted with the print.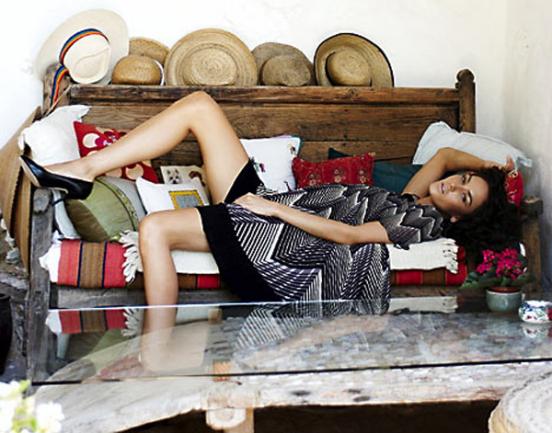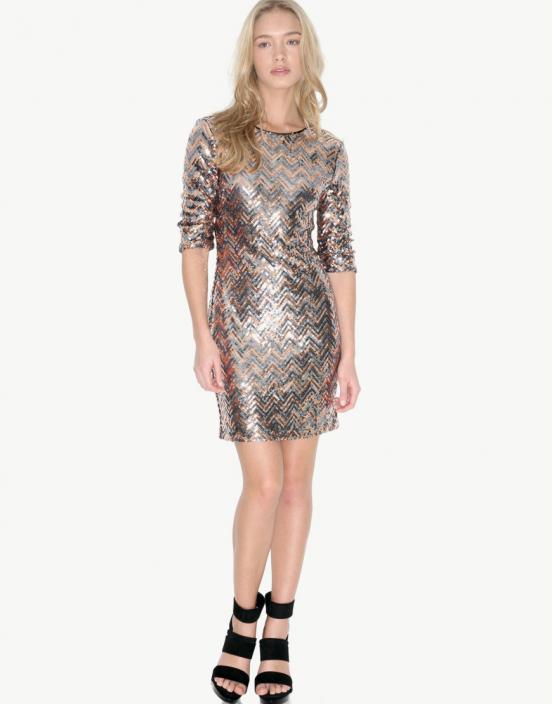 Georgia May Jagger
Emily Blunt, Hilary Swank, Jessica Alba, Whitney Port
Katy Perry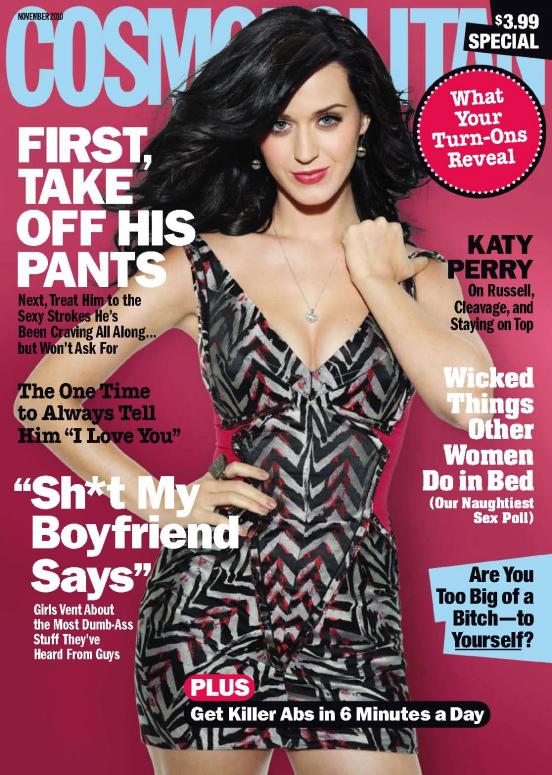 Ashley Greene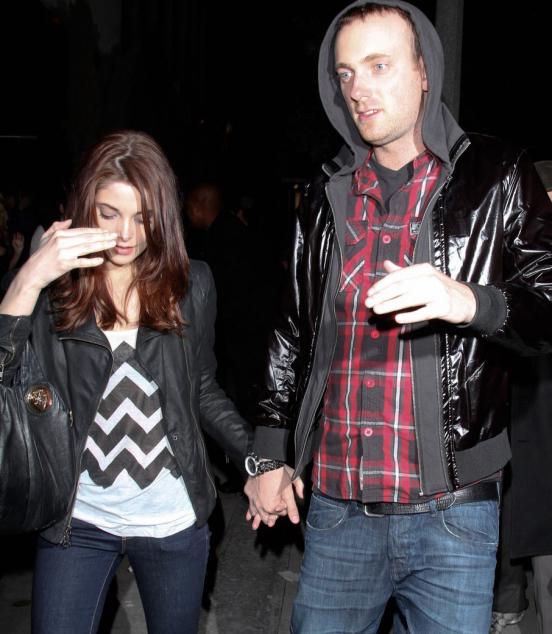 Jennifer Hudson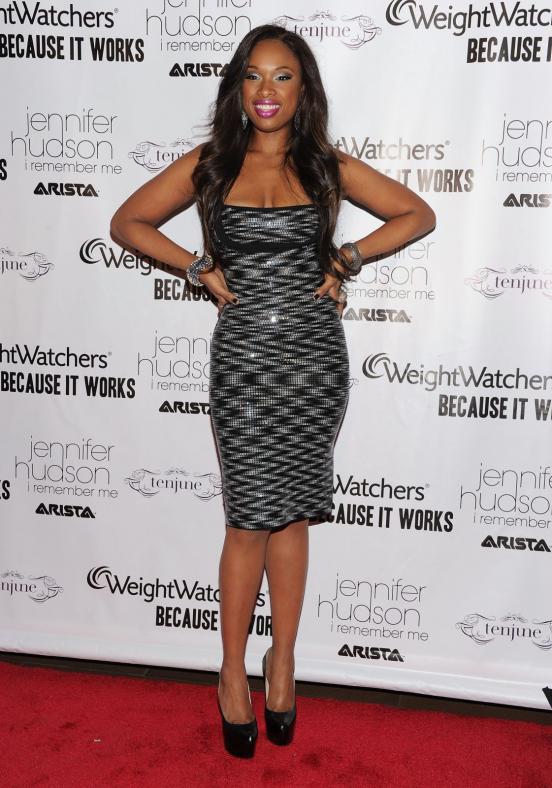 Rihanna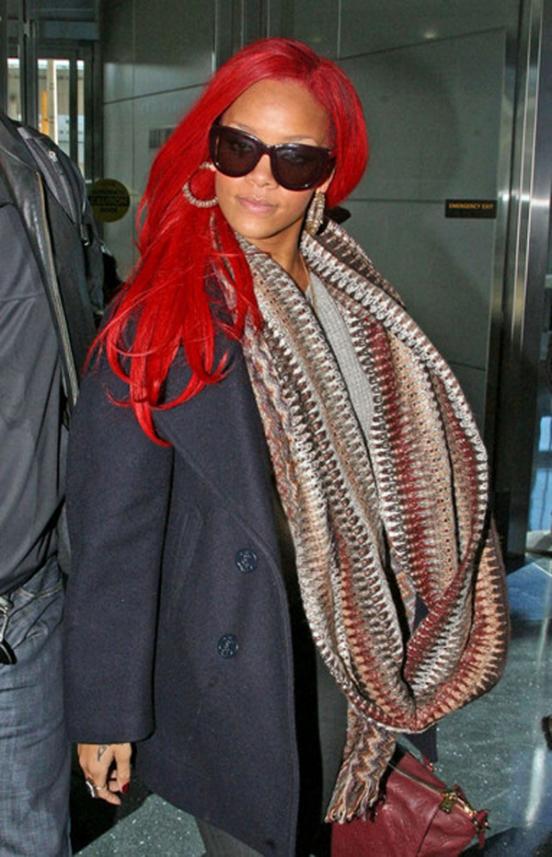 Sienna Miller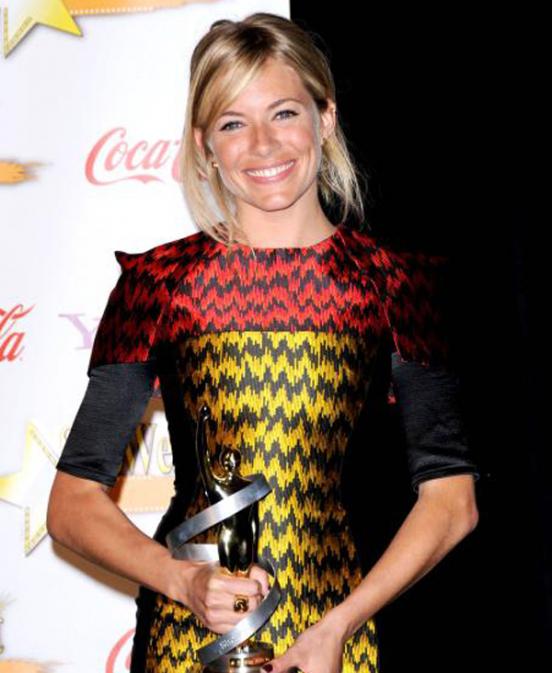 Tara Reid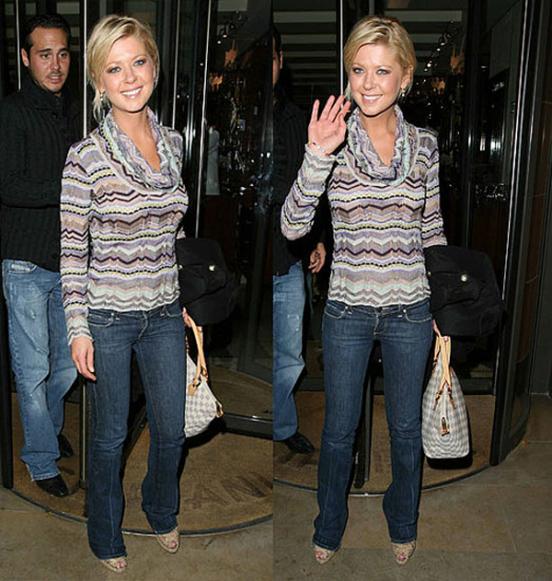 The strip
Striped print as zigzag, has a technical origin: during molding of the vessel of clay on a potter's wheel on them were bands that were painted colors. Later, technology has improved - the band disappeared, but a habit "slash" pitchers, cups left.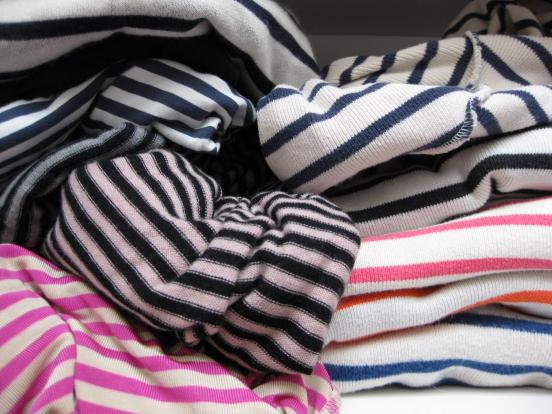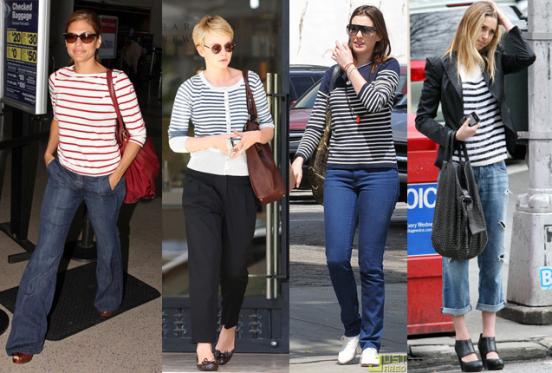 Daisy Lowe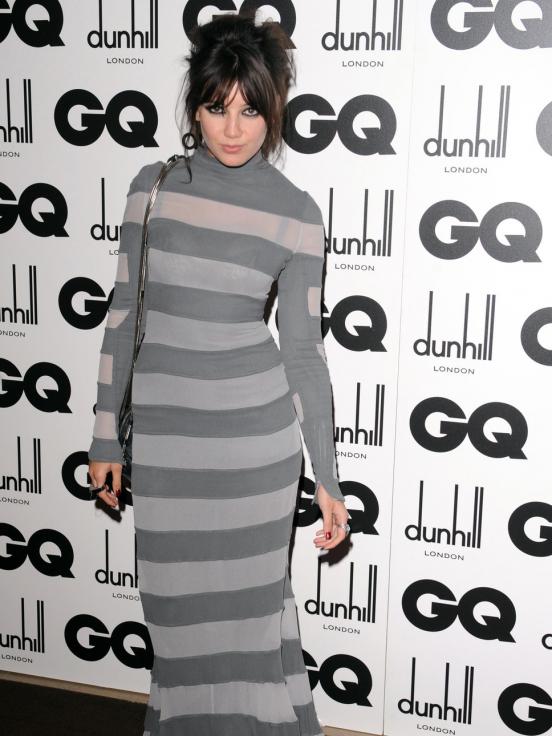 Justin Bieber
Lauren Conrad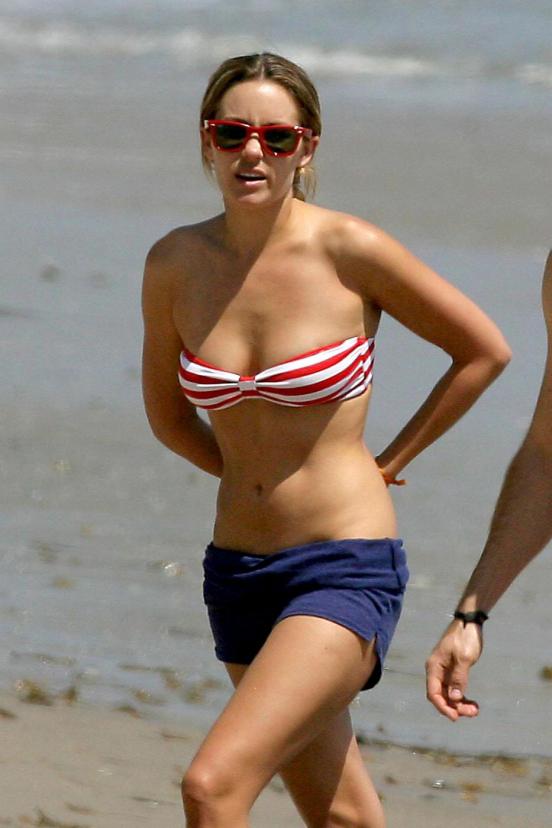 In the clothing strip it appeared thanks to the magnificent Coco Chanel. Mademoiselle liked ornamental marine vests and she, without thinking twice, has tried it on himself.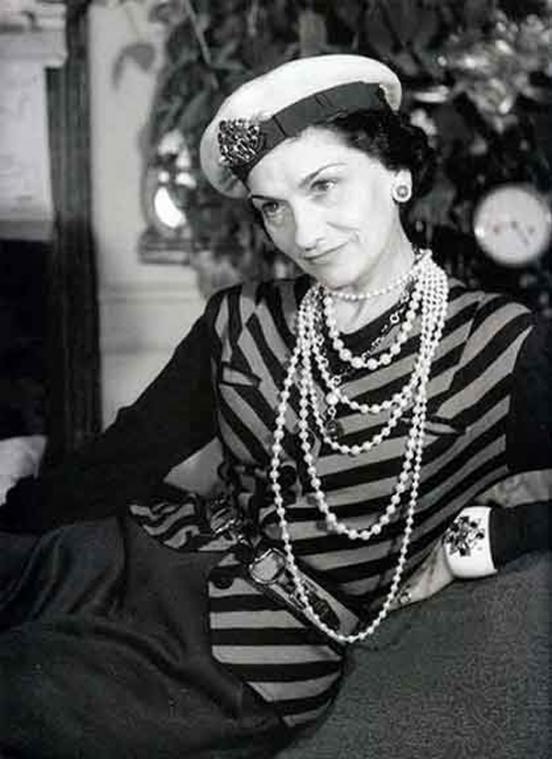 Audrey Tautou in the way incomparable Mademoiselle Coco in the film "Coco Chanel»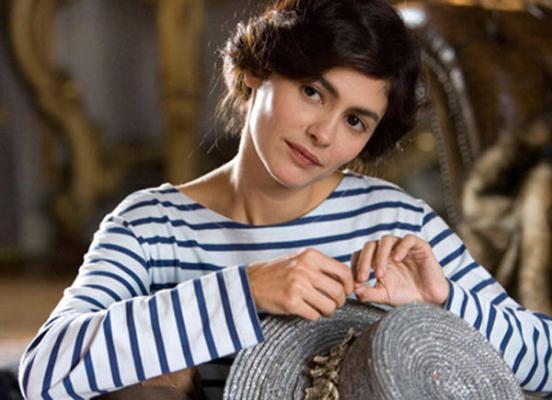 Audrey Hepburn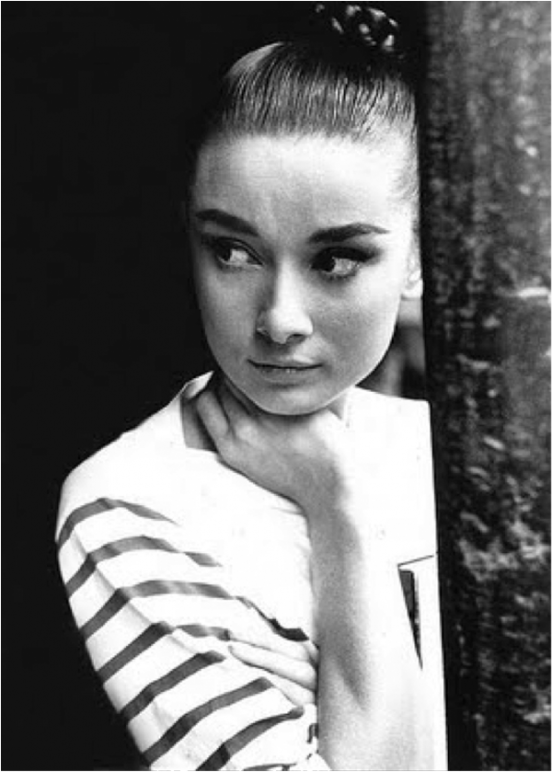 Lena Kuletskaya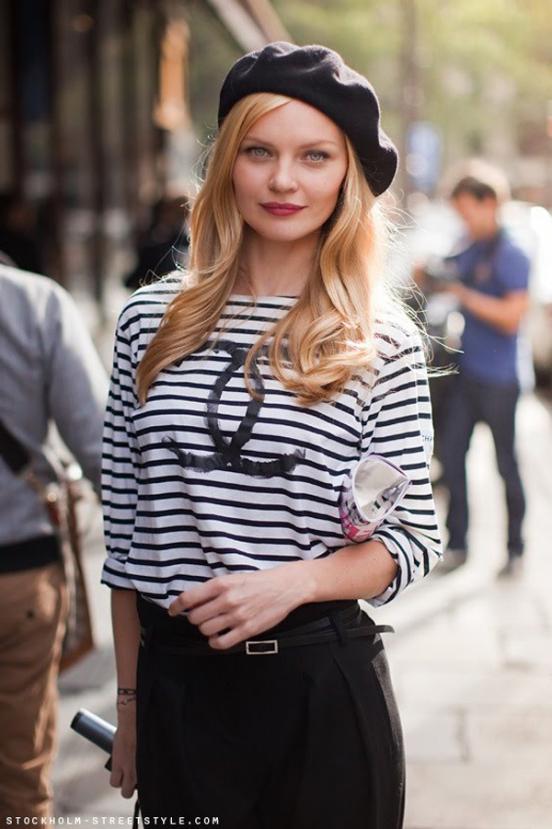 Claudia Schiffer, Kim Kardashian, Whitney Port, Cheryl Cole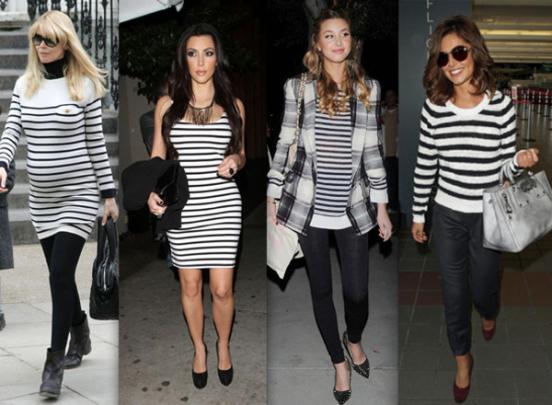 Since then, the strip has become a classic print, and this season they did superaktulny. The brighter - the better!
Lea Michele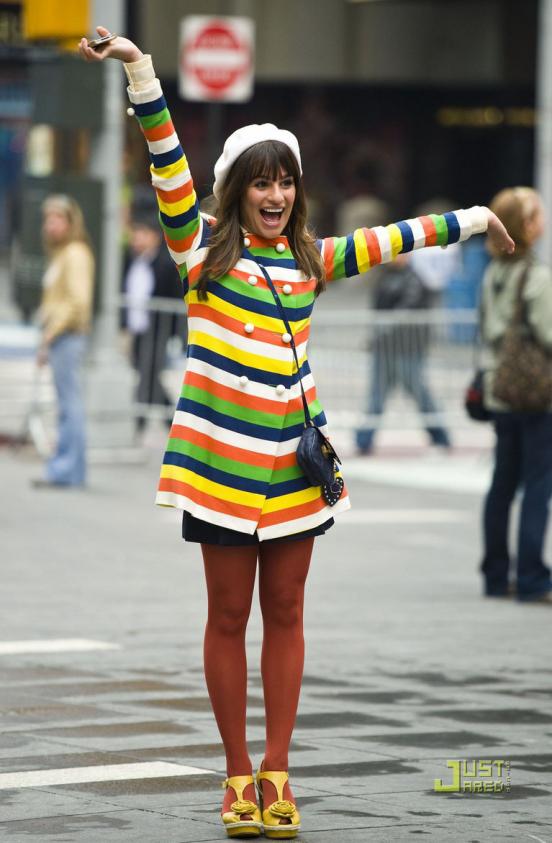 Prada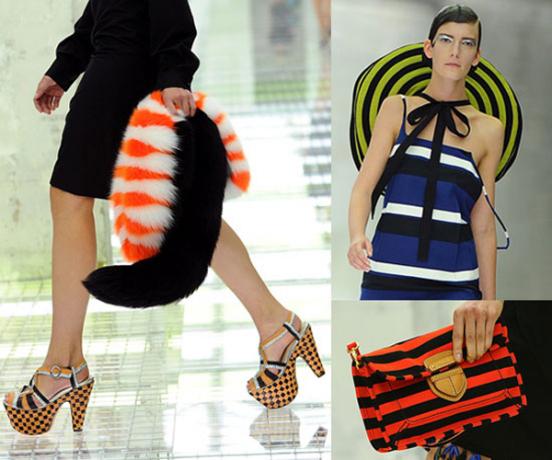 Marc by Marc Jacobs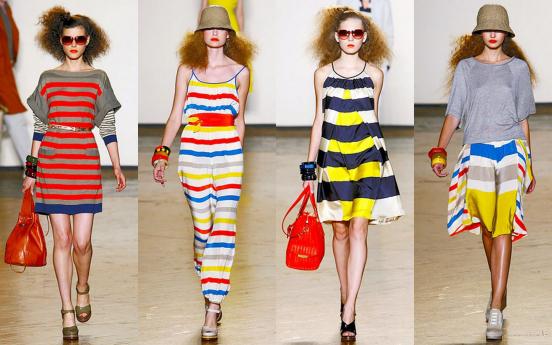 Peas
This feminine and romantic print first appeared in France in the 18th century - to somehow dilute the boring plain dresses elite, tailors began to decorate their peas - what could be easier. But to obtain the status of "classic" this print was only in the postwar 50s of the last century - thanks to Christian Dior and Yves Laurent Seine.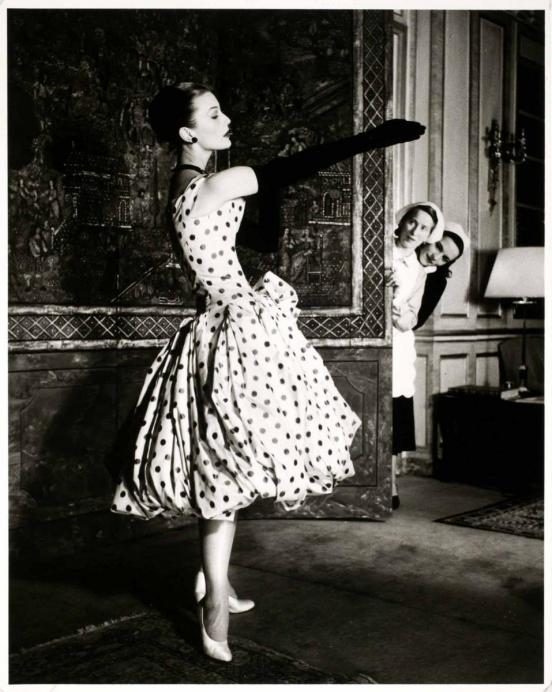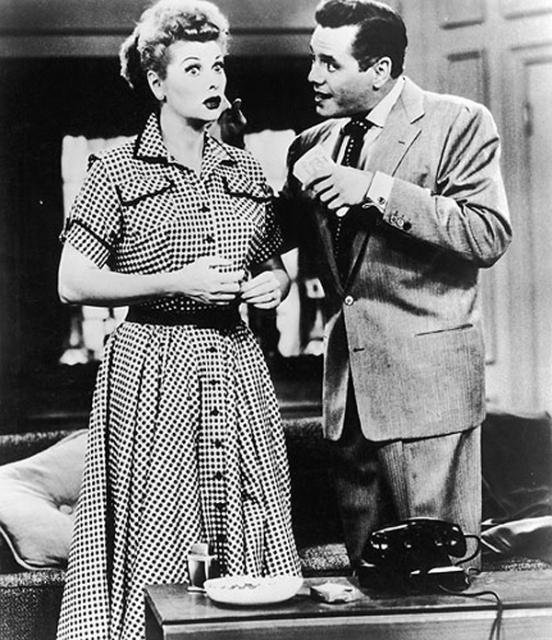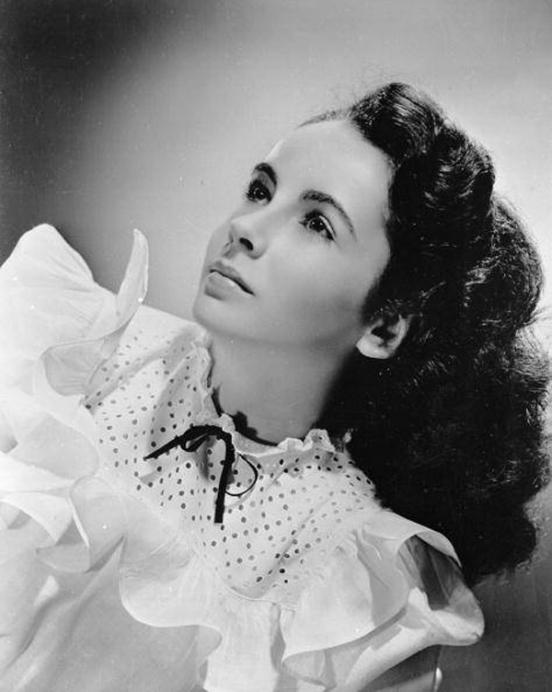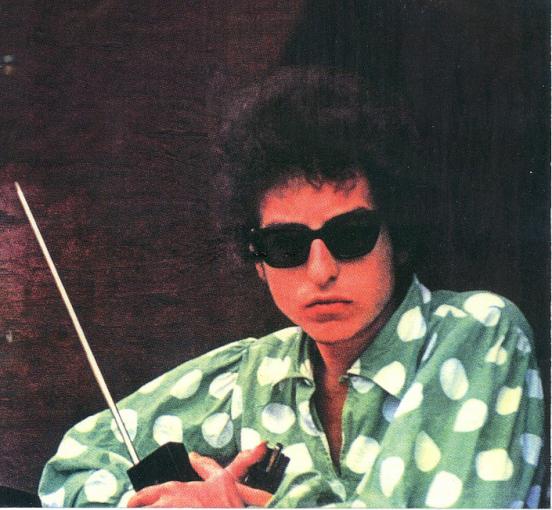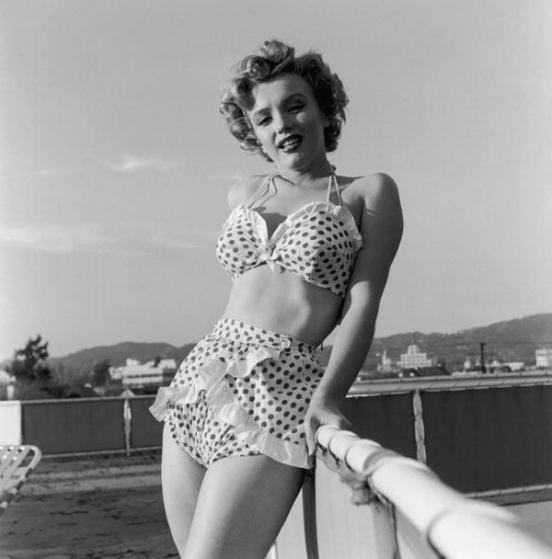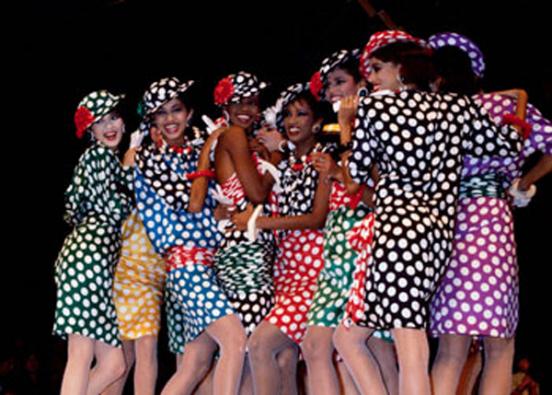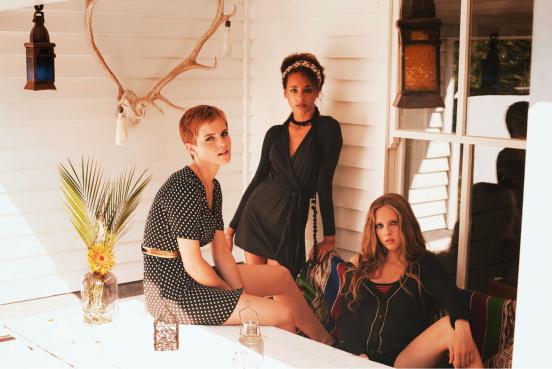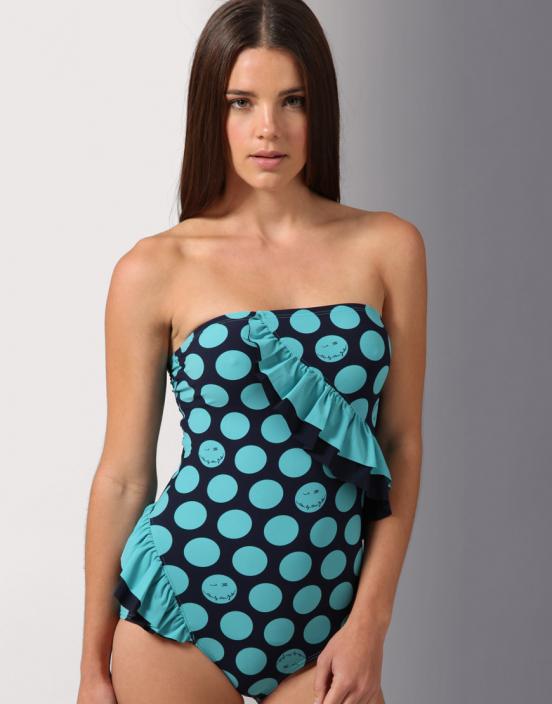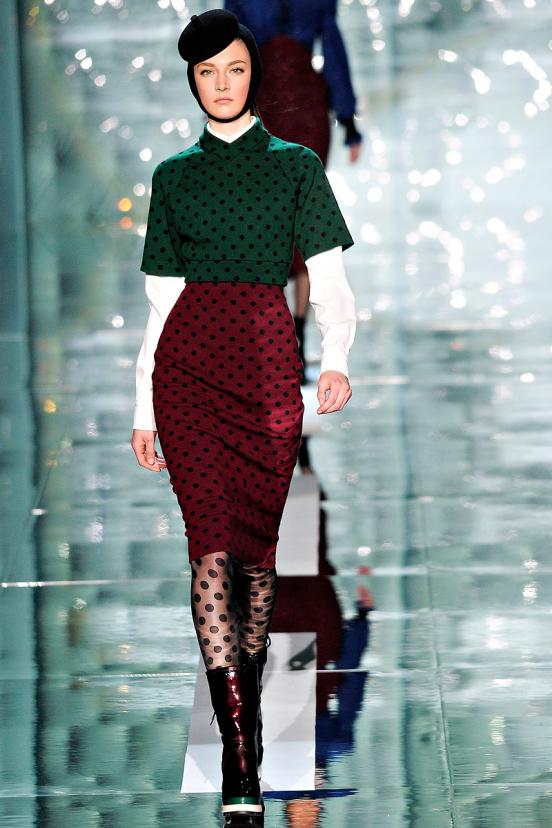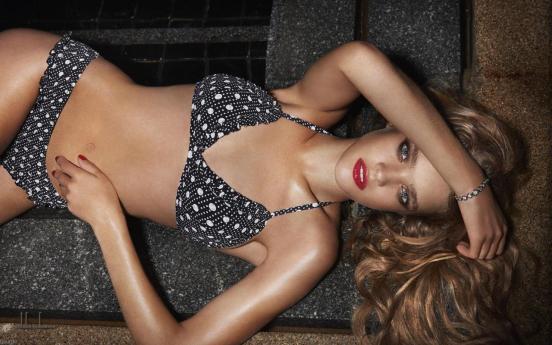 A curious story of the so-called "red shirts Peas," which became a symbol of leadership in cycling, "Tour de France". To identify the leader of the race, it wore a T-shirt in red peas. The unusual coloring shirt sponsor is obliged to competition, the manufacturer of chocolate «Chocolate Poulain», who wrap their products in a white package red peas. Sponsor long since changed, but the print remained.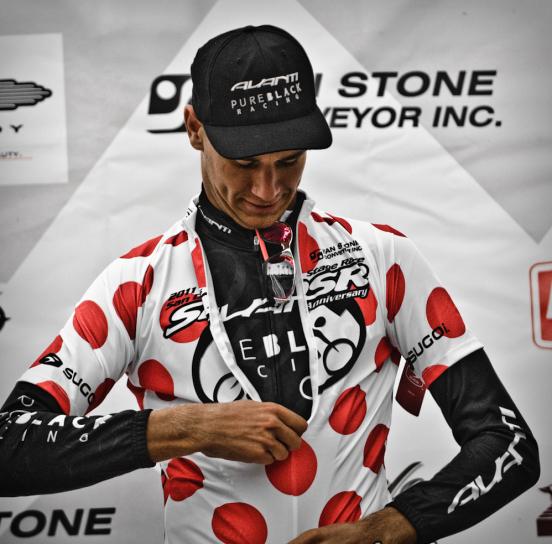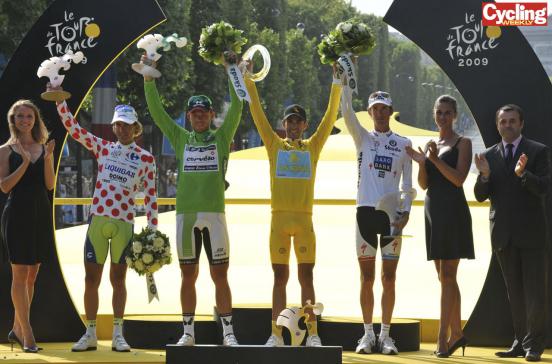 Zvednye fashionista like peas, because they can look and funny and very elegant.
Updated Kelly Osbourne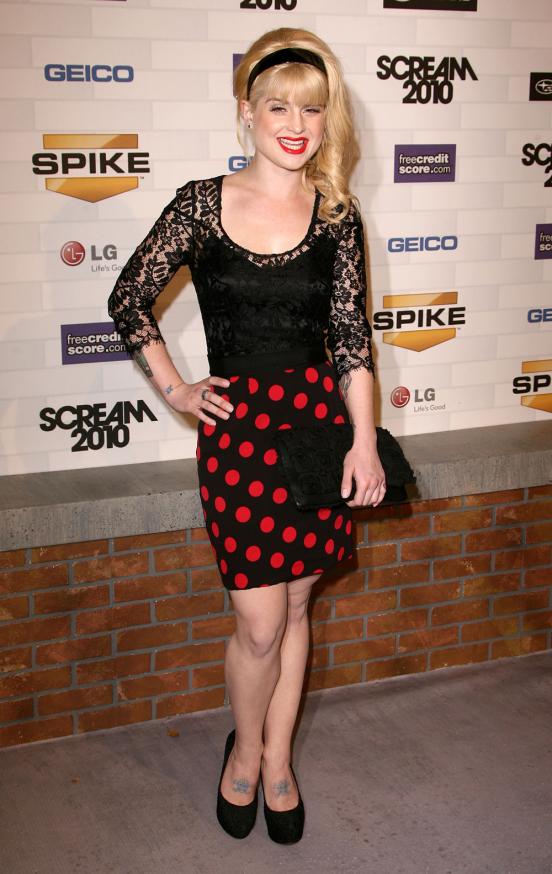 Rihanna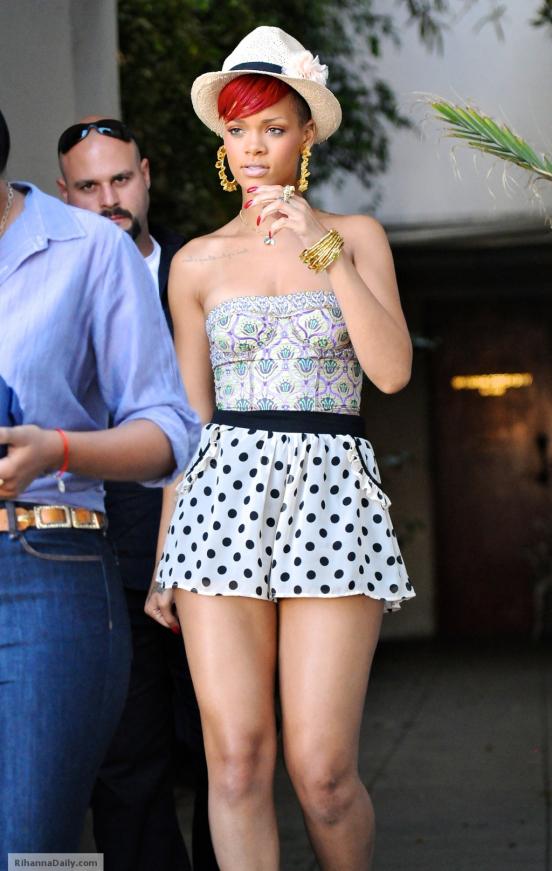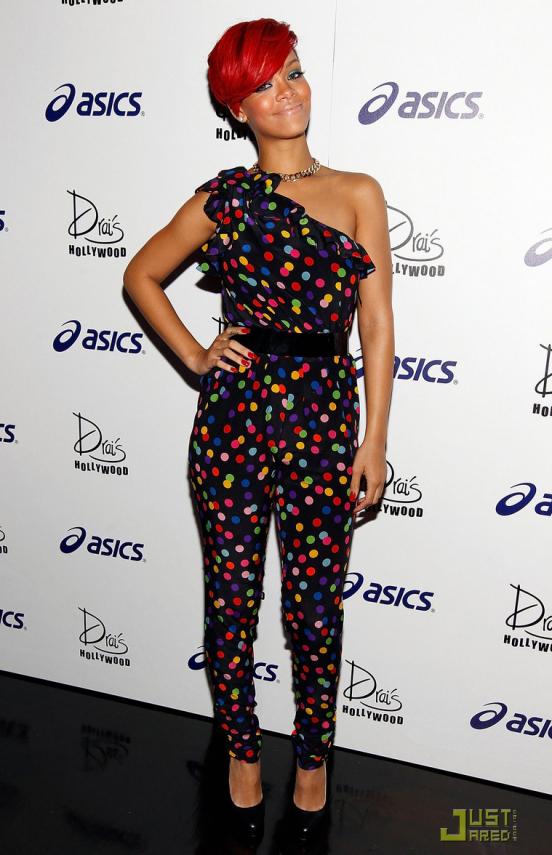 Victoria Beckham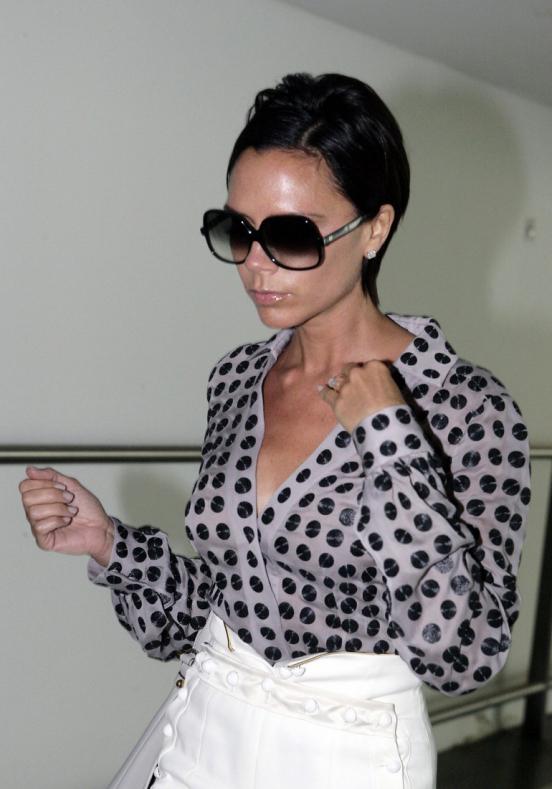 Camilla Belle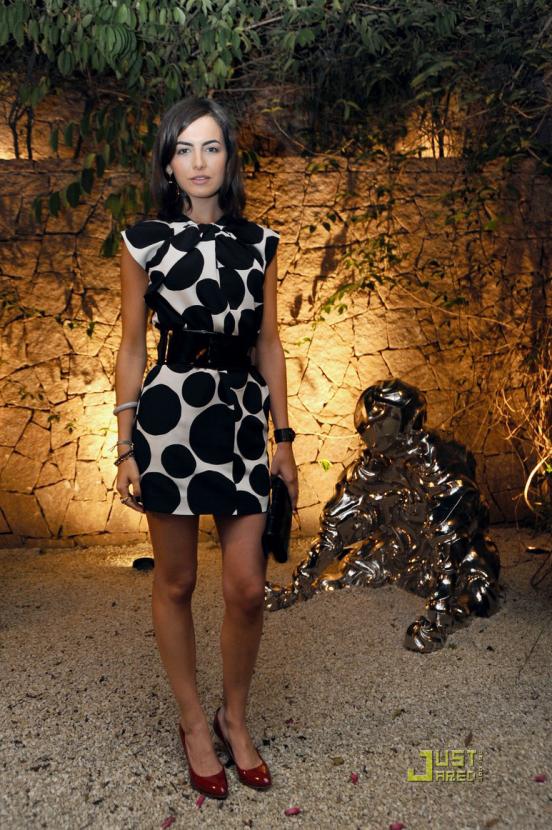 LeAnn Rimes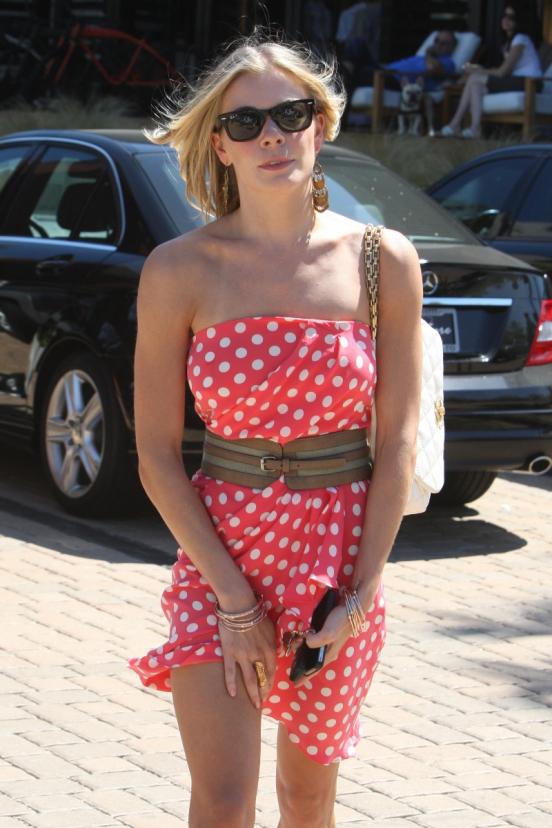 Taylor Swift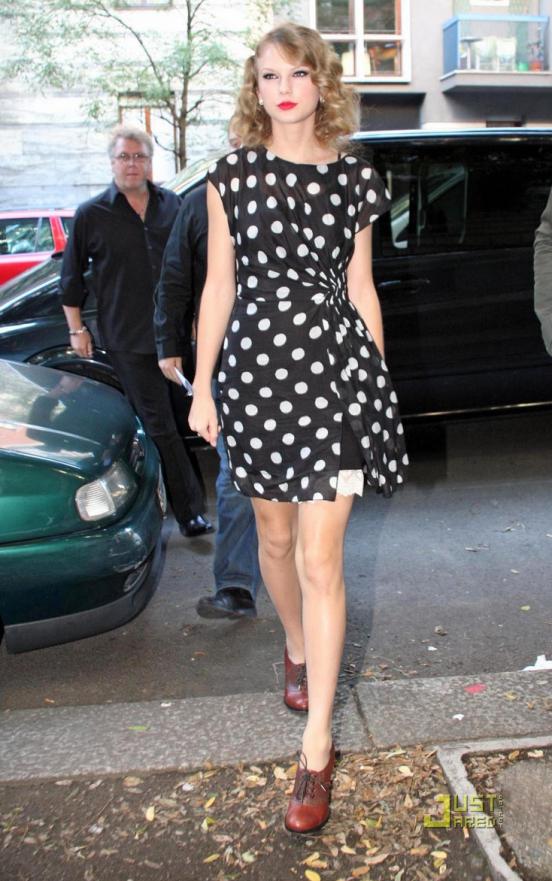 Rose McGowan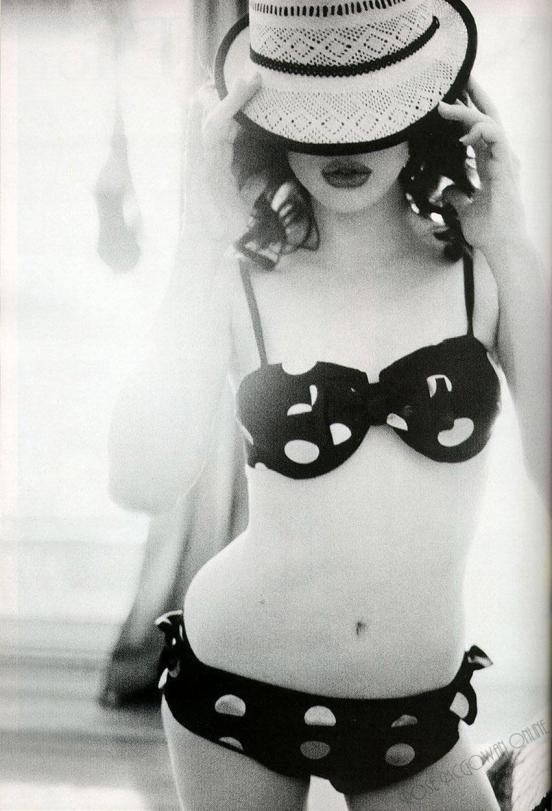 Indian cucumber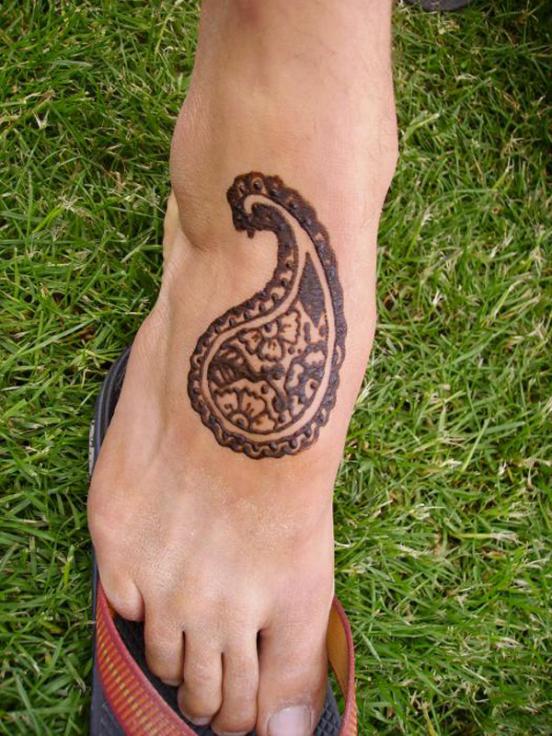 The history of the prints dates back several centuries, probably why he has so many titles - Indian cucumber, Turkish bean, oriental cucumber, paisley. Ornament first appeared in India, and initially was considered a symbol of fertility and decorated clothing and regalia of nobility.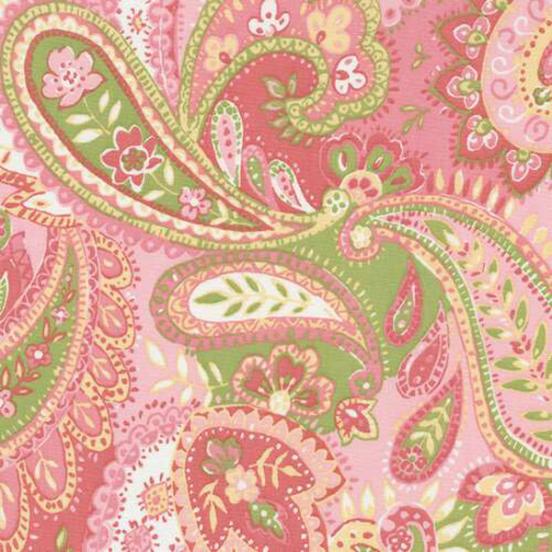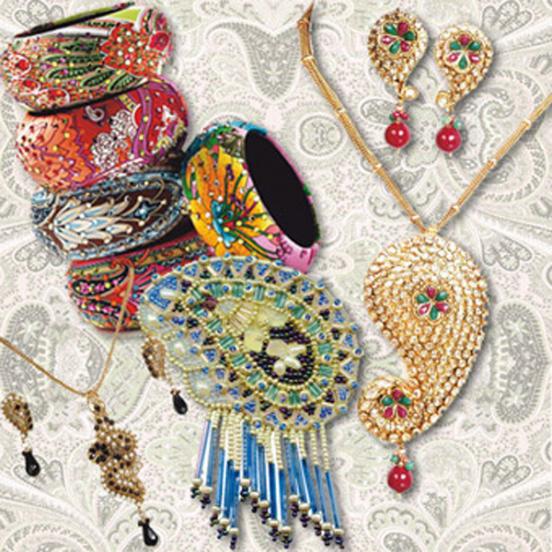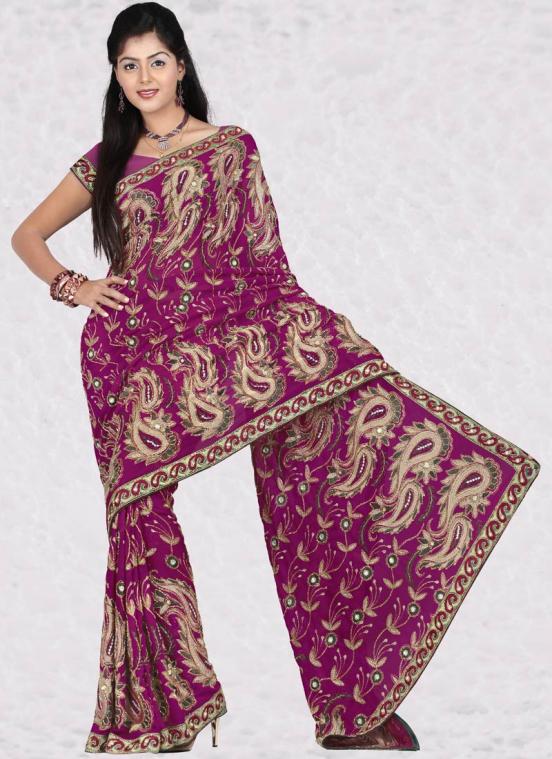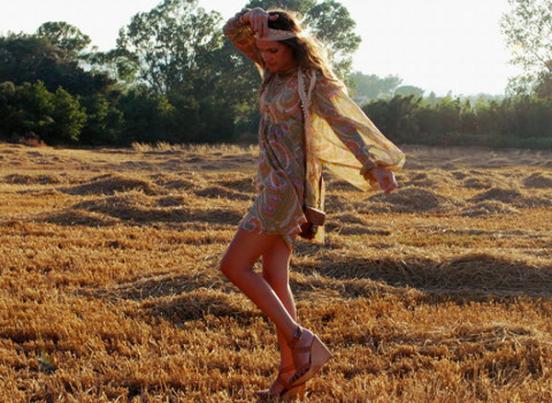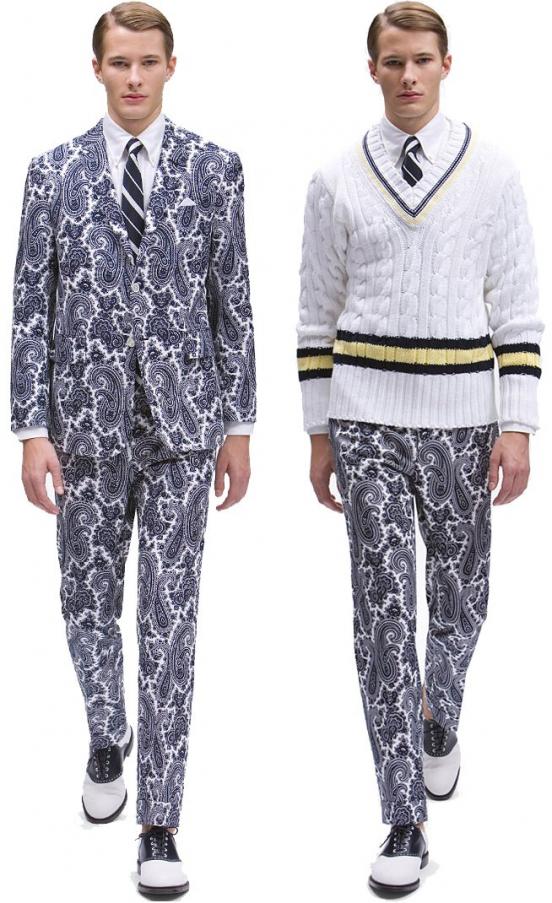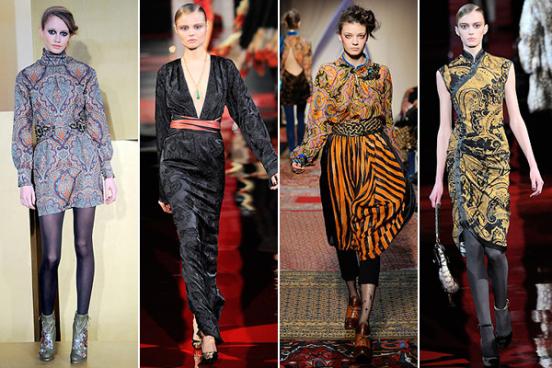 In Europe and Russia, he became known for cashmere fabrics with "cucumber" print. Popularity ornament experienced a lot of ups and downs - in a moment he became very fashionable and John Lennon bought a yellow Rolls Royce decorated with "Indian cucumber", in another moment, they forget all about him.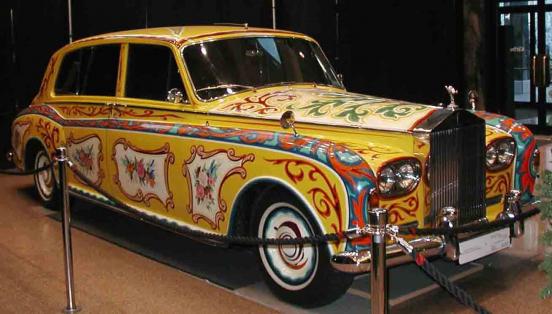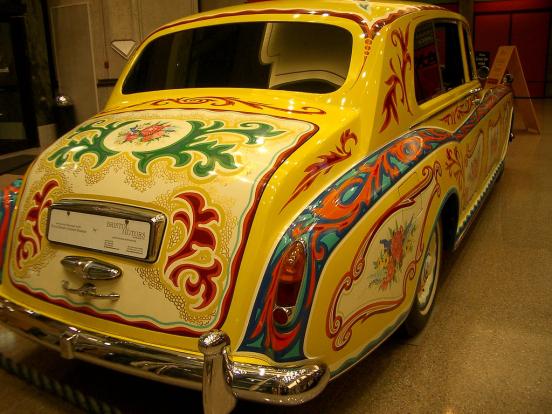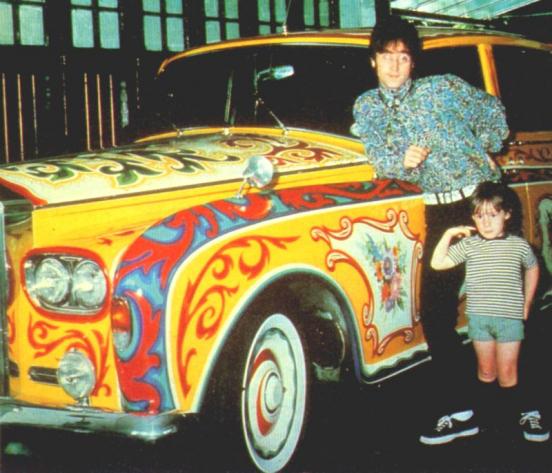 Silent horror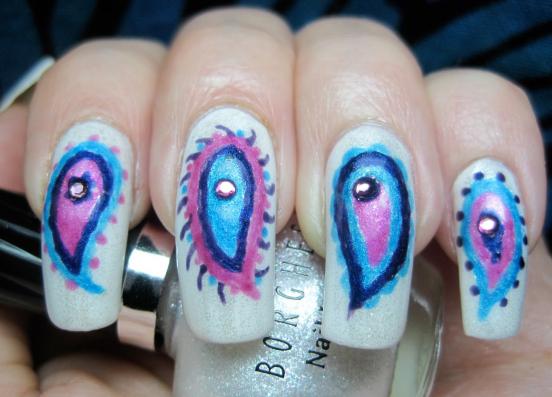 Jessica Szohr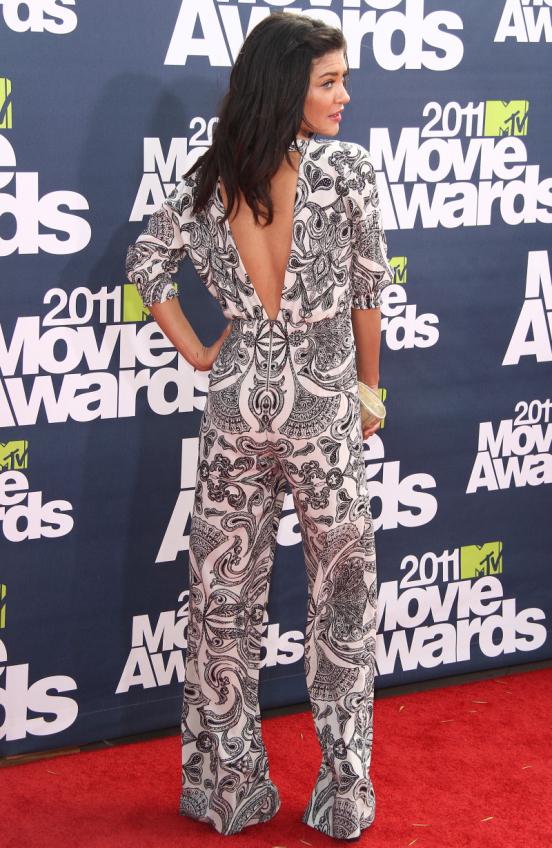 Kate Hudson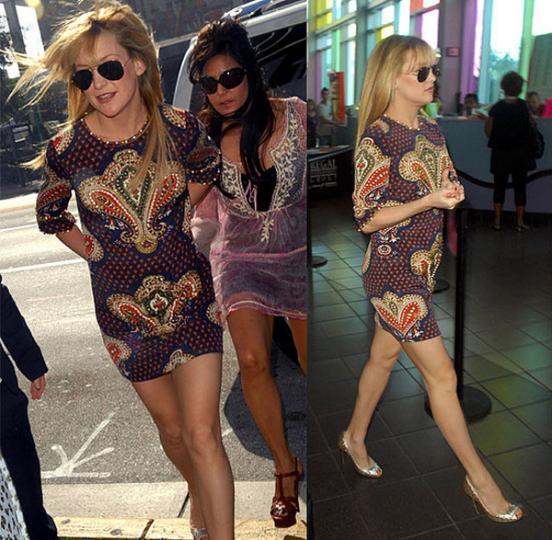 Snooky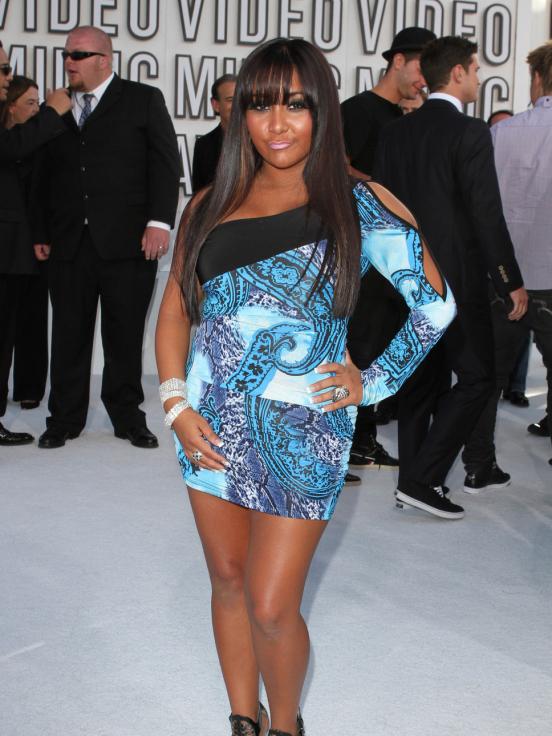 Cheryl Cole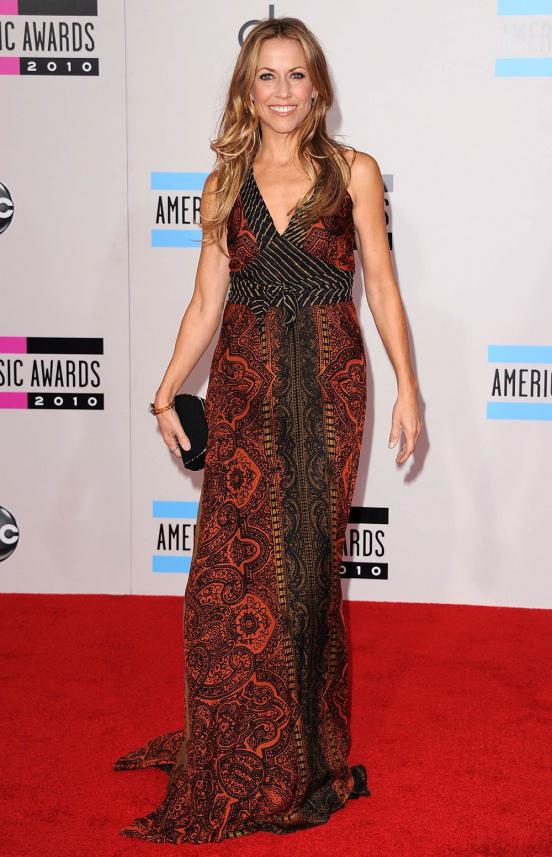 Torrie Spelling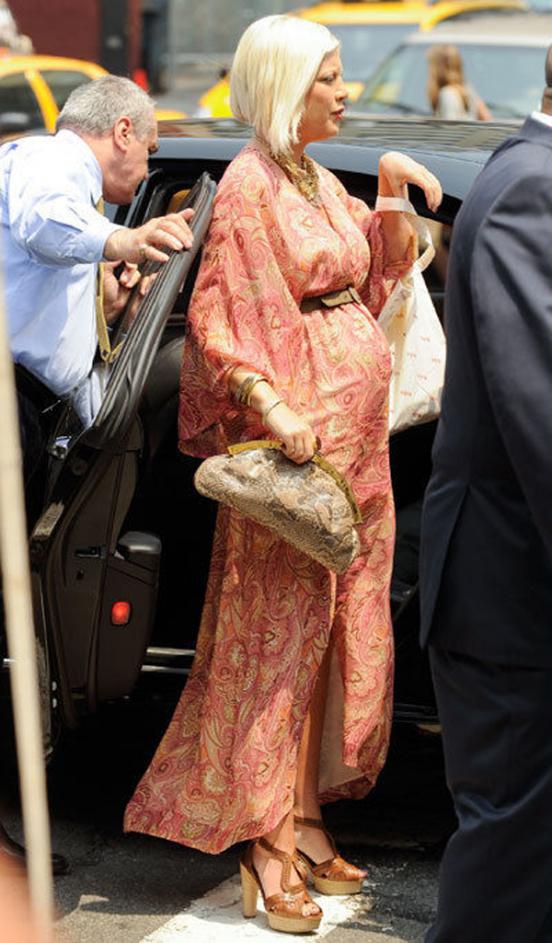 Status of the classic "cucumber" acquired in 1980, when the French brand Etro made it his trademark.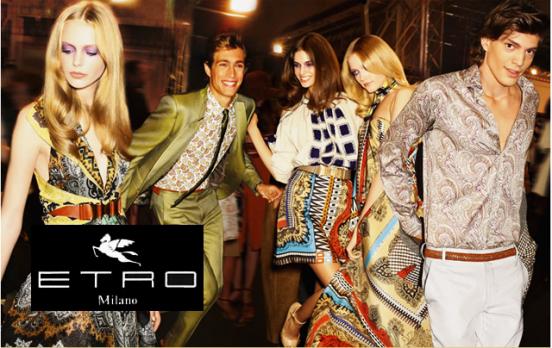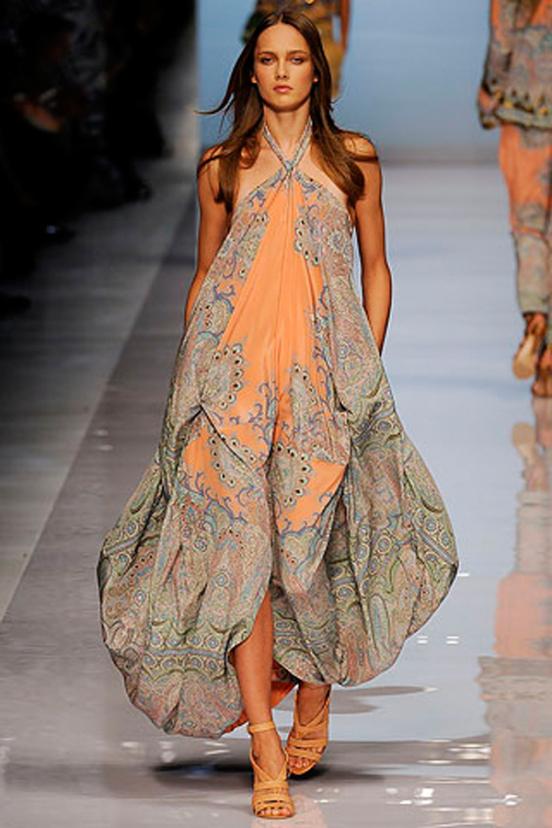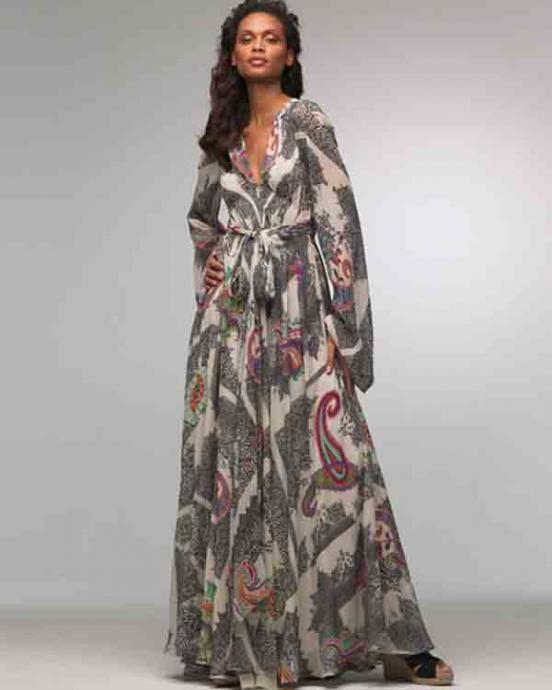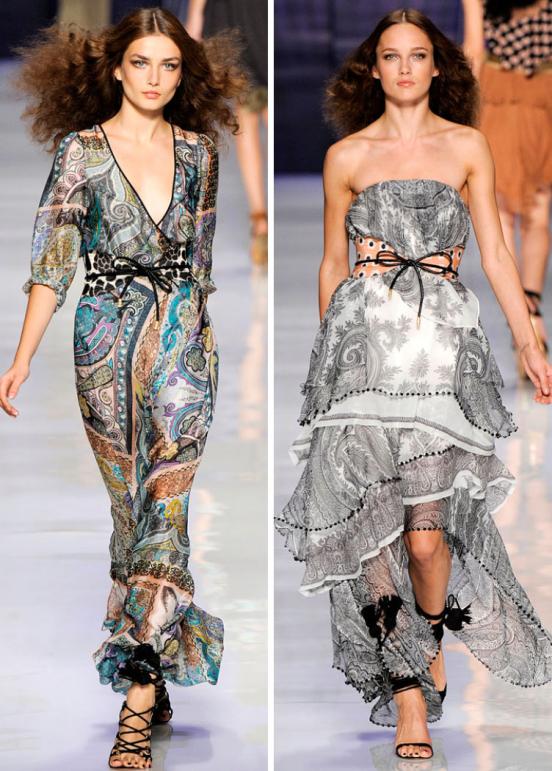 Animal prints have always been associated with wealth and high social status. Throughout the long history of kings and nobles wore animal skins as a symbol of status and power.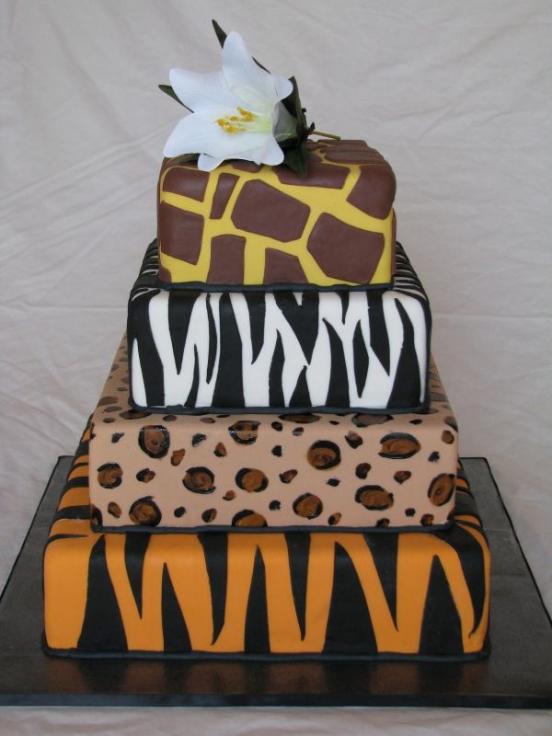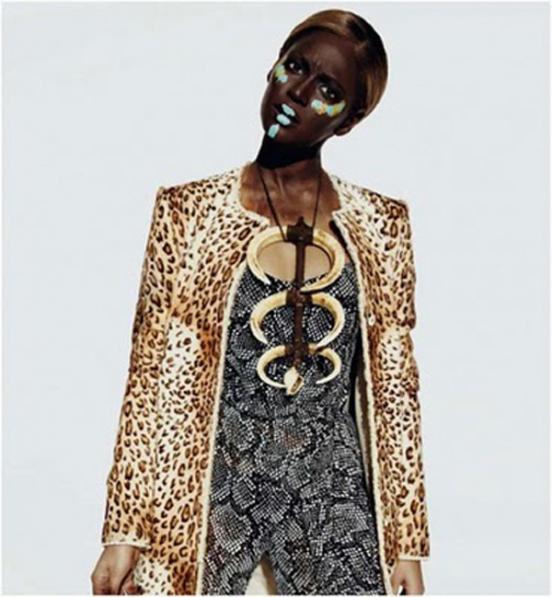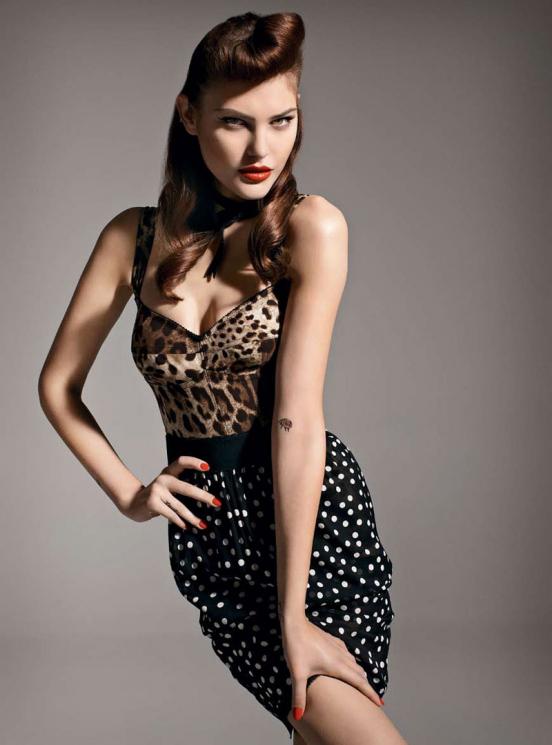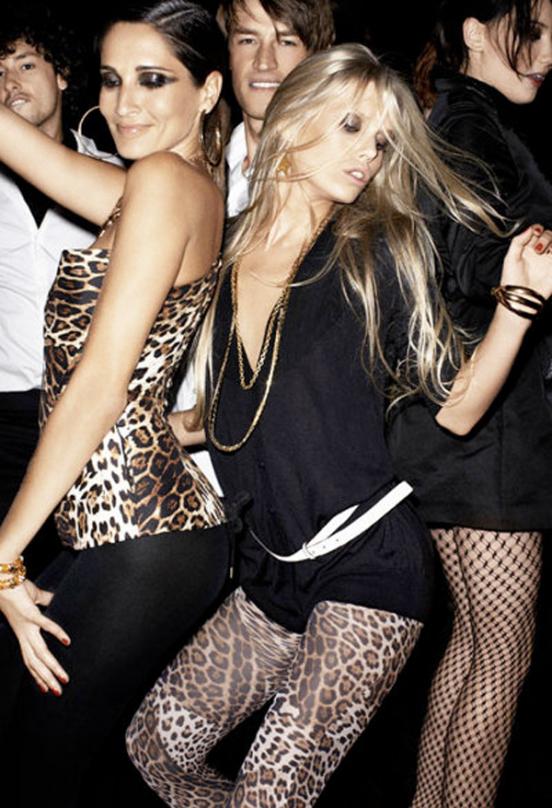 His popularity won the animal print in the late '60s in the US, the flowering of the hippie era.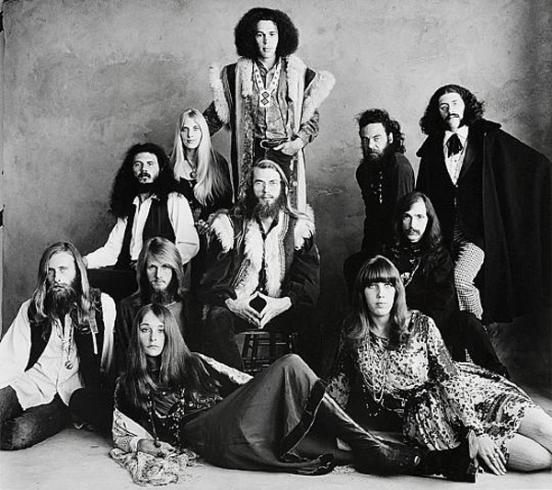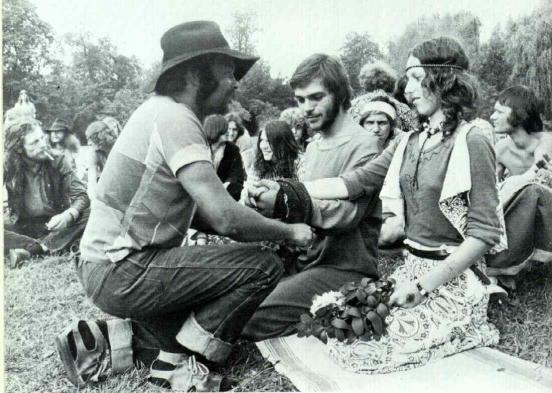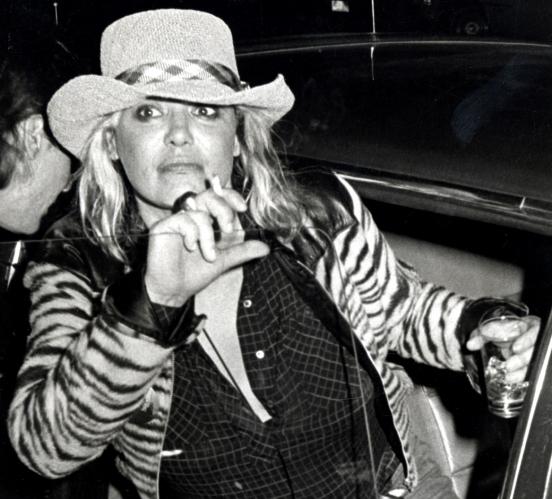 Fortunately, today we do not need to destroy the animals, to demonstrate its importance, and we will gladly wear patterns under the tiger, leopard, zebra and giraffe in ordinary life. Unchanged remains only one thing - if properly handled animalic prints really look very expensive.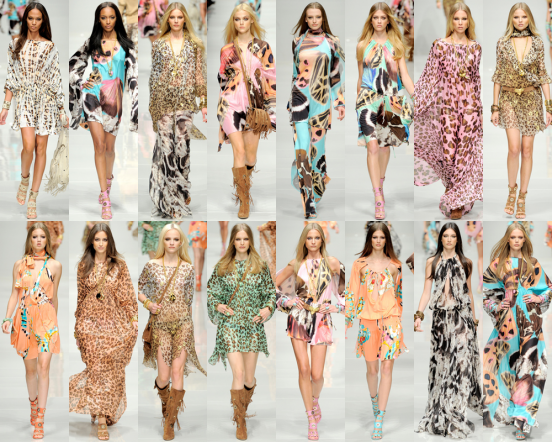 Heidi Klum
Dani Minogue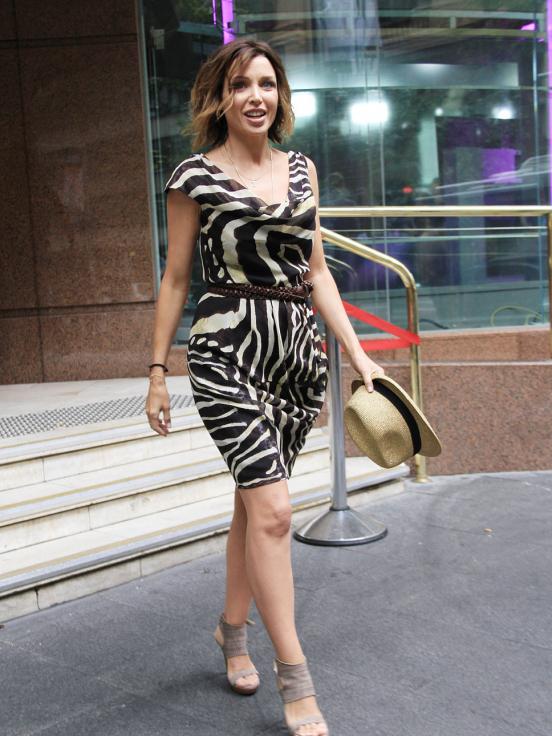 Dianna Agron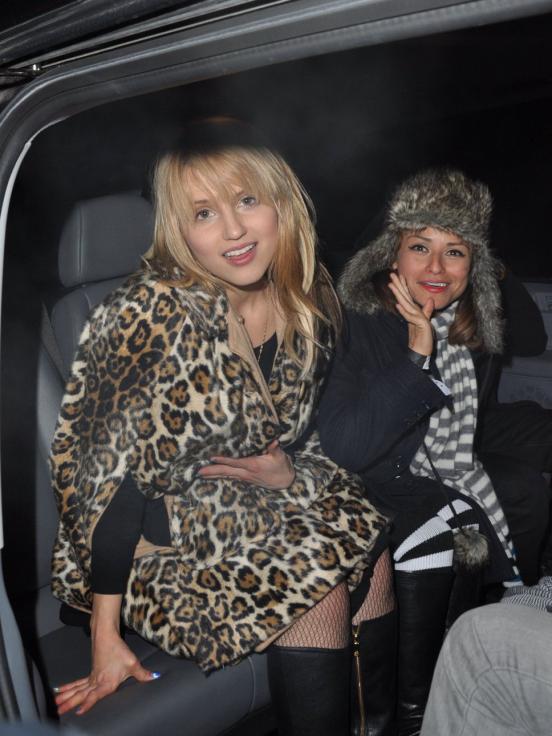 Jessica Biel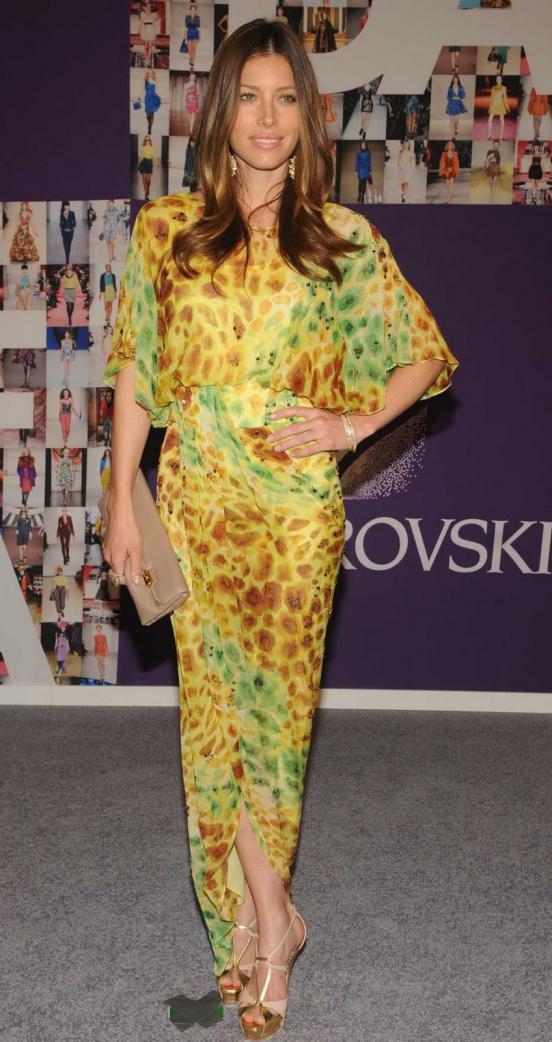 Gwen Stefani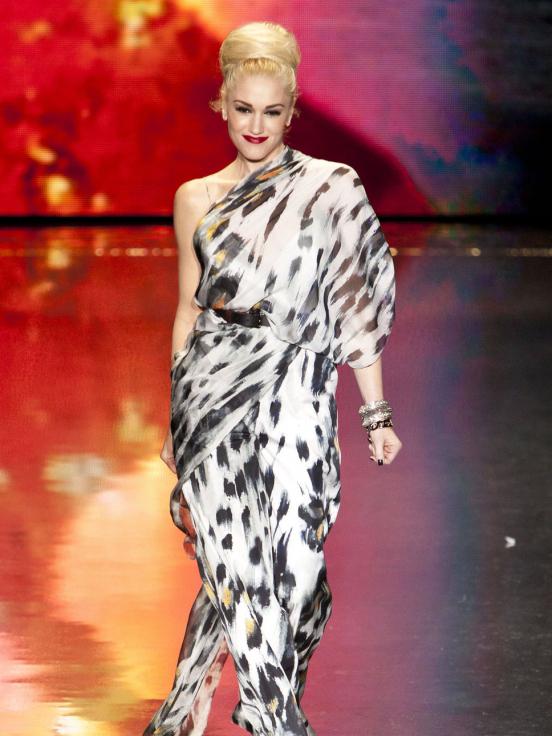 Jennifer Lopez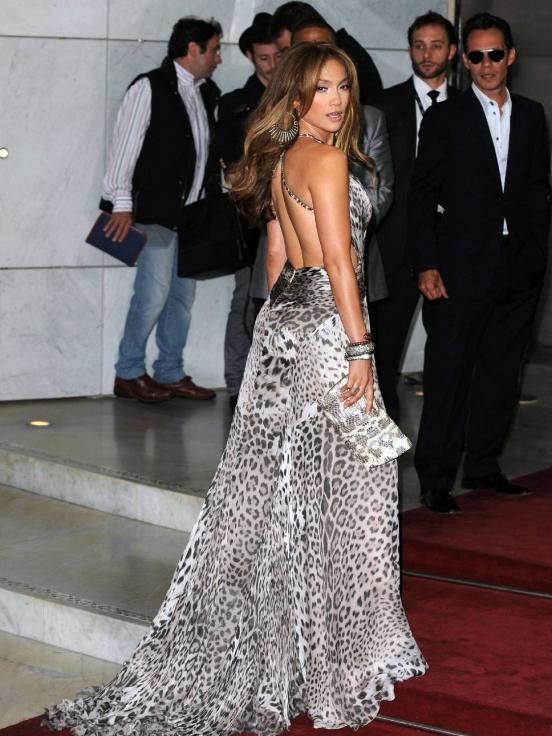 Kate Hudson
Kate Moss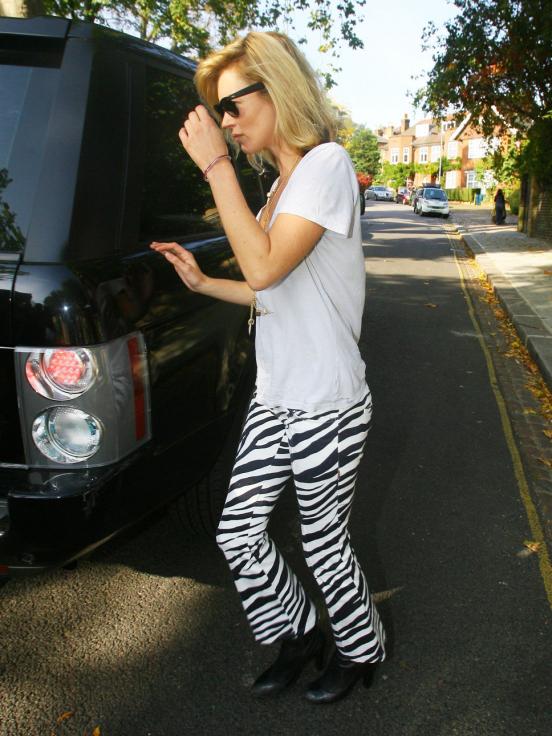 Miley Cyrus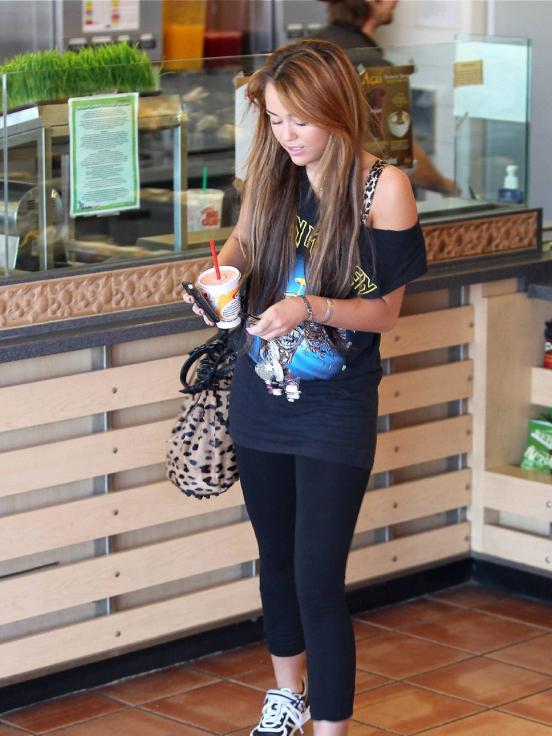 Vanessa Hudgens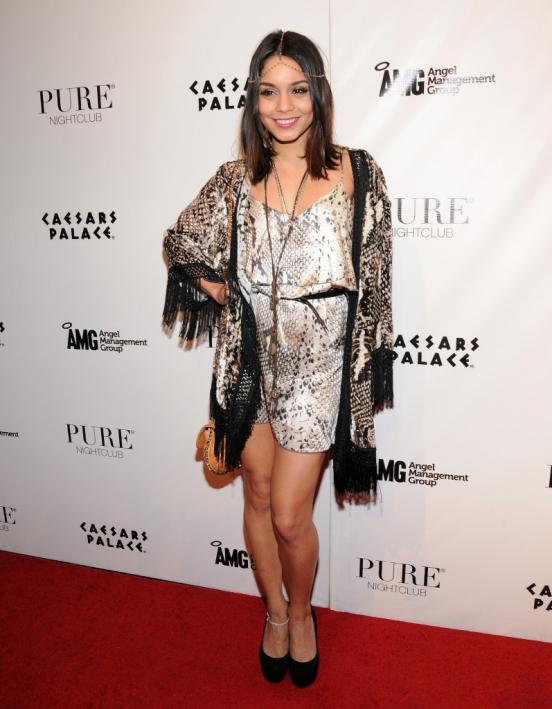 Olivia Palermo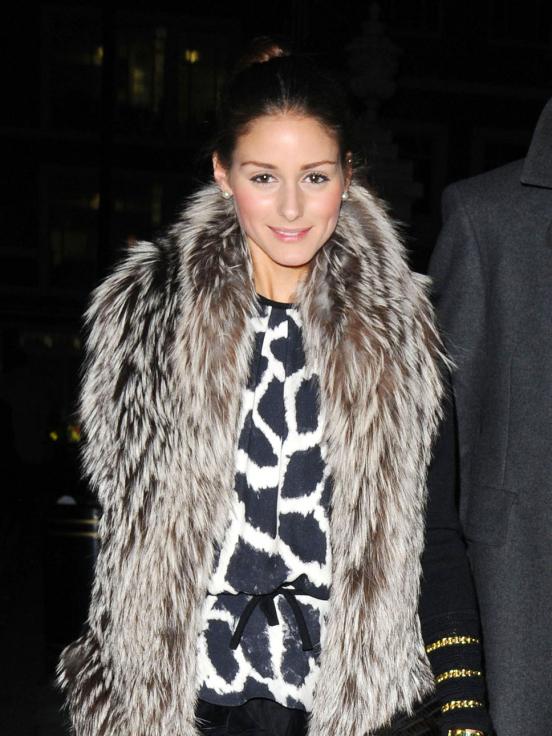 Paris Hilton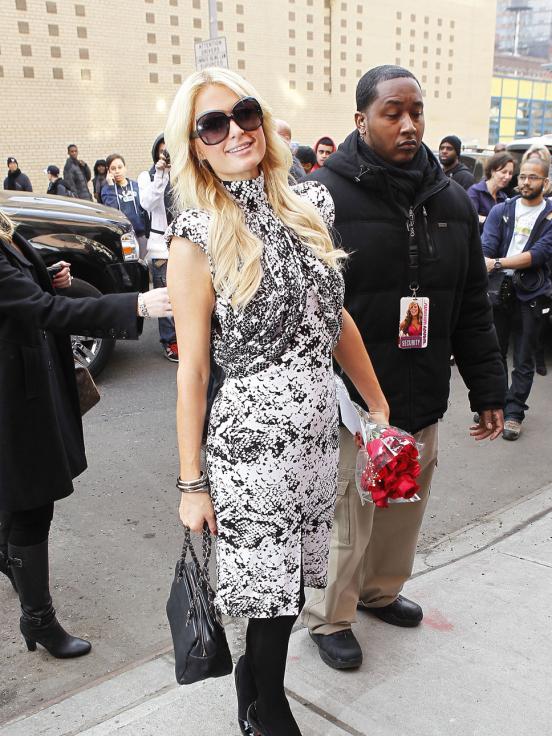 Shane Greyms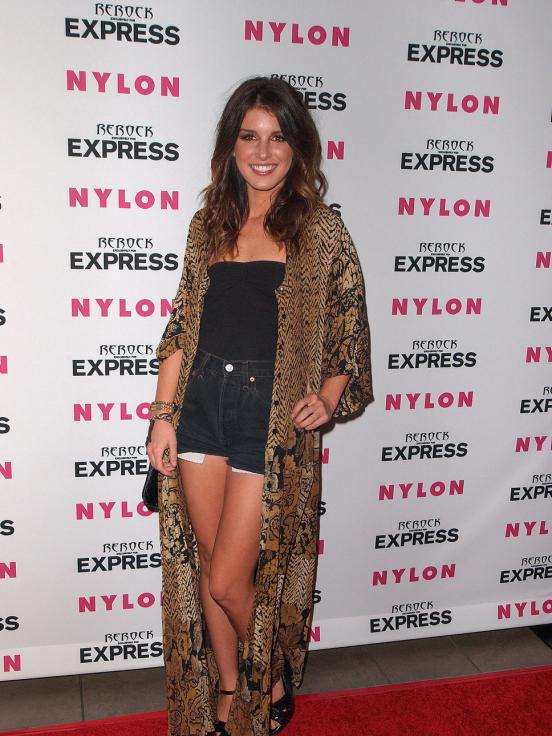 Bestial prints liking and men:
Steven Tyler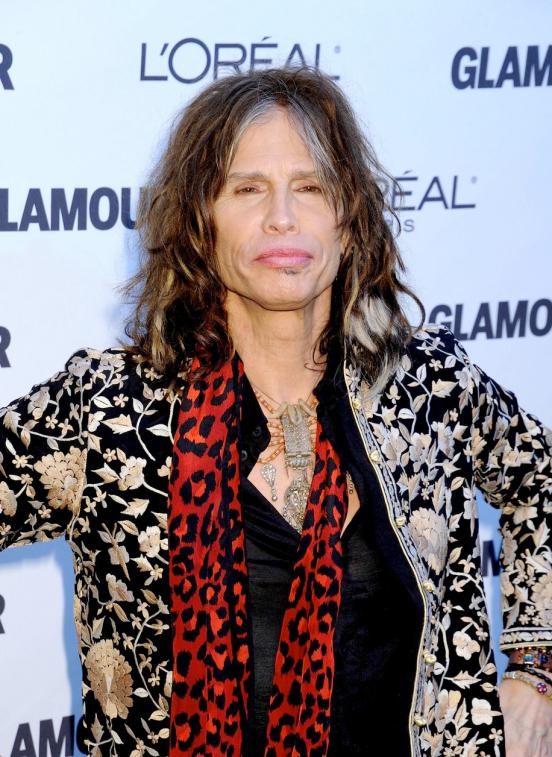 Russel Brand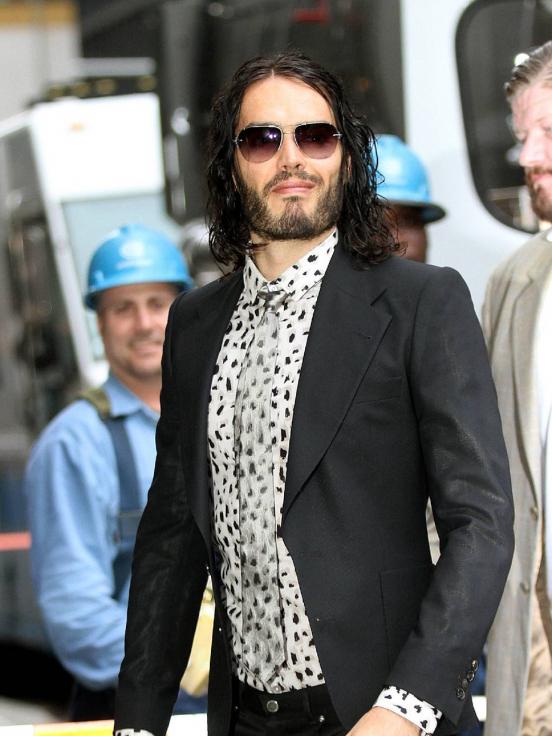 And for Lady Gaga and Keisha is generally casual wear ...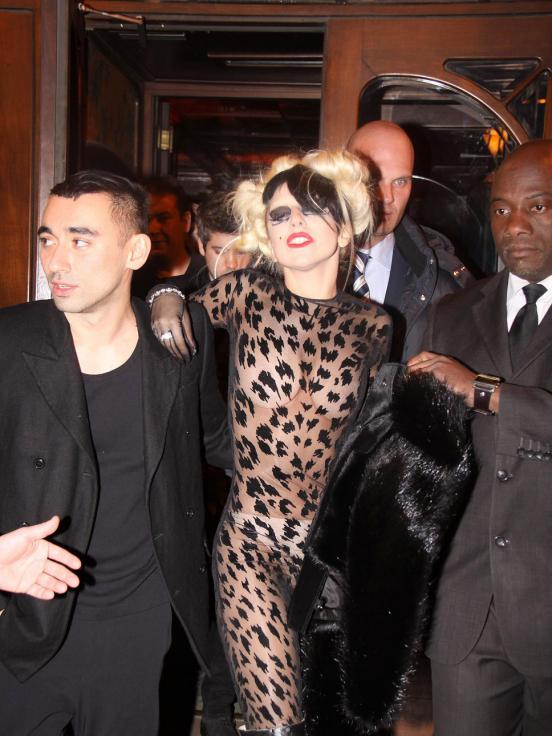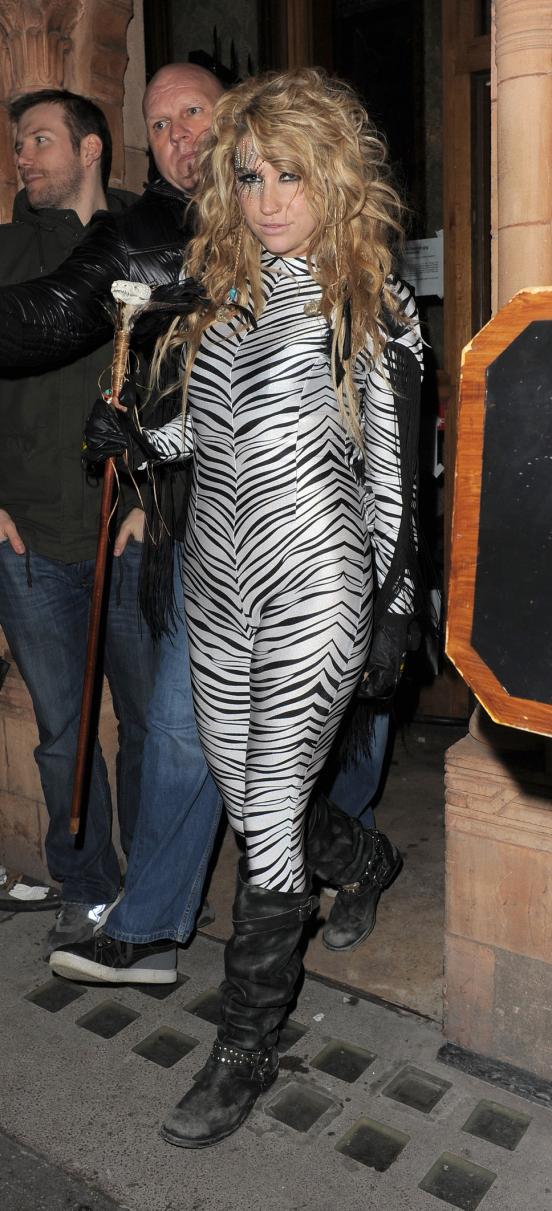 Roberto Cavalli safely be called a trendsetter in the animal prints. In each of his collections you can see the clothes and accessories, decorated coloring animals.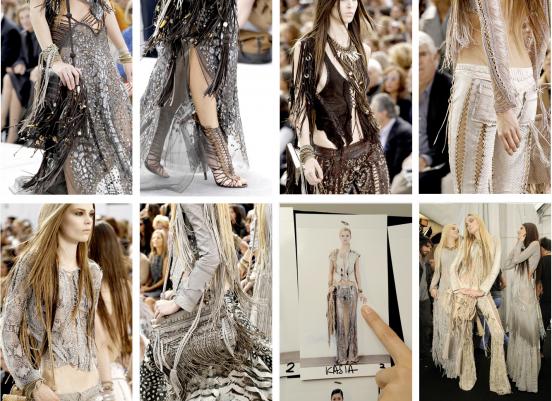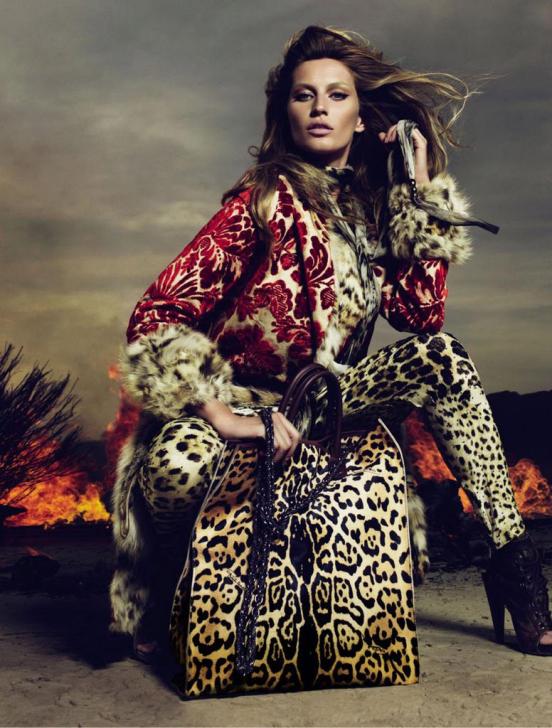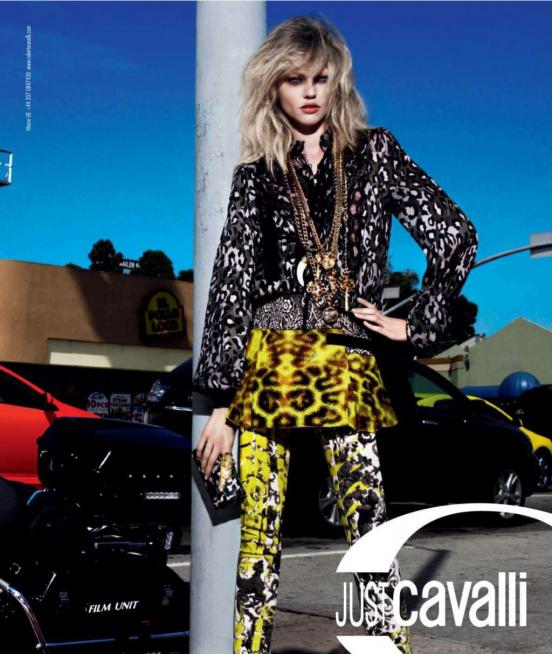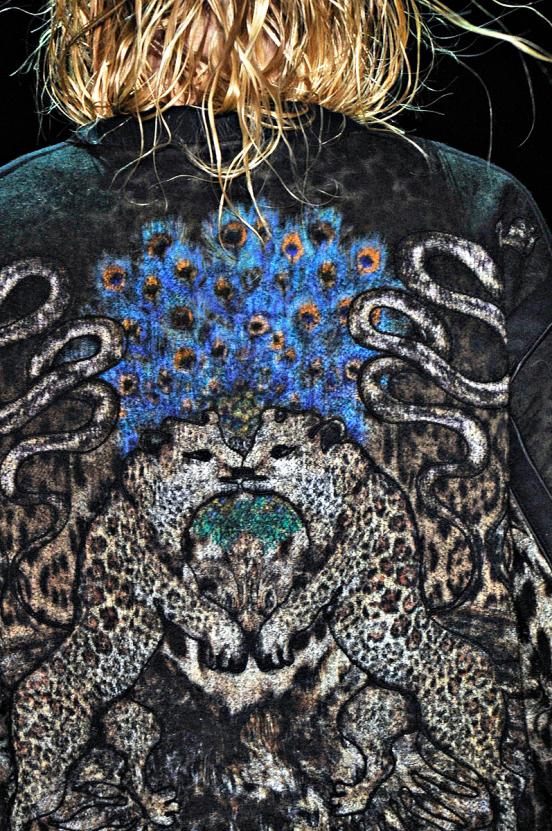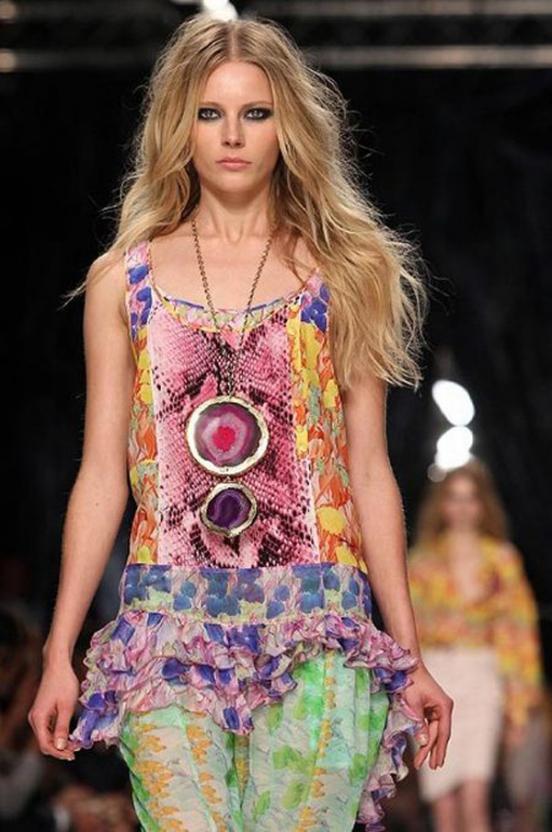 Liz Hurley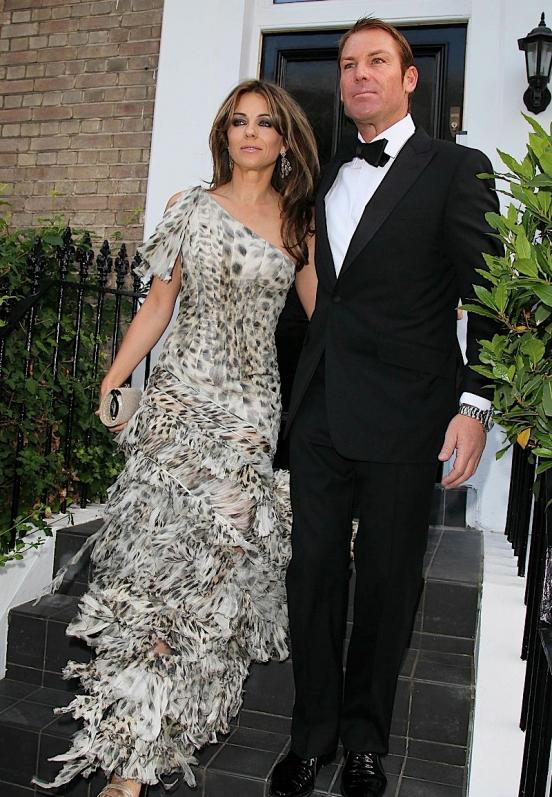 Rachel Bilson