Frankly, I can be compared with forty, which collects all the brilliant and beautiful. I constantly replenish their collection of fashion jewelry, choose a more vibrant, more unusual jewelry. Each instance of the collection I love with all my heart and I regret only that wear all at once is not possible, well, I do not want that for my back about me saying that I like a Christmas tree.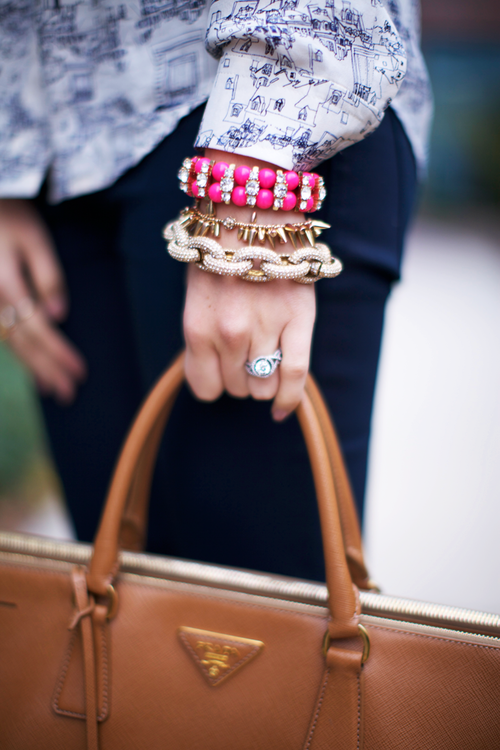 However, times have changed, and in my street festival. Currently, at the height of fashion this trend as the Arm Candy, Arm Party or Bracelet Stacking. The essence of this trend is that you can wear any bracelets are available in any amount: all together! The main thing with this -dobitsya beautiful combination of color, texture and form. Western fans of the streetwear complement bracelets on their wrists, Hermes, Cartier and Michael Kors along with homemade Baubles and grandmother's bracelet.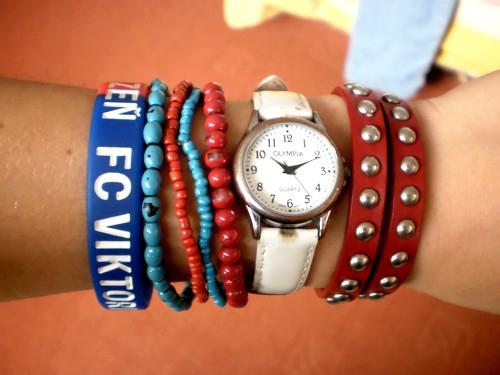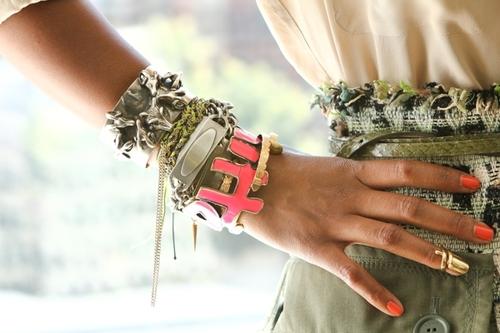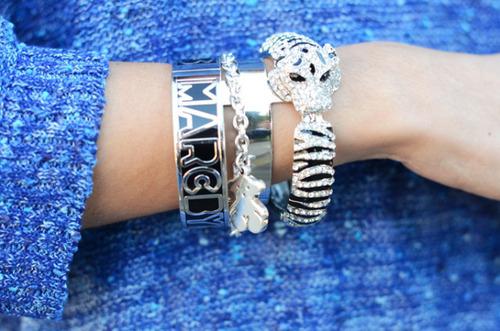 In order to achieve the most harmonious combination of bracelets still have to comply with certain rules and principles, rather than mindlessly adorn themselves with everything that came under a hand (or in our case, "dressed in the hand»).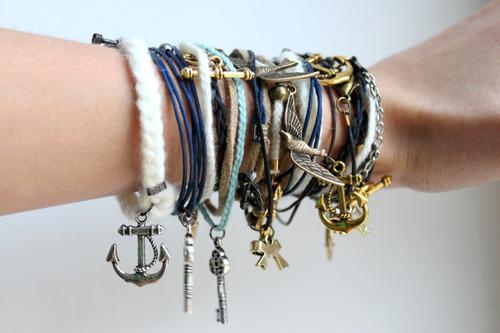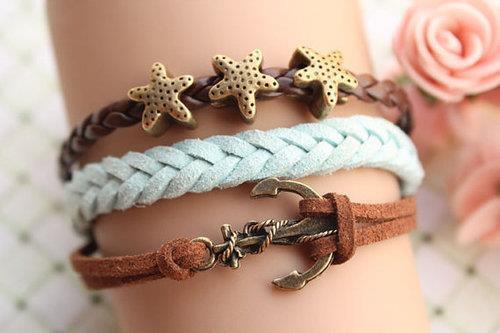 Experts Bracelet Stacking offer to start with a definition of the foundations of the composition. Usually, this is selected 3-4 relatively large metal bracelet. The entire composition is built from them, they will join the subtle colored bracelets with beads, different straps.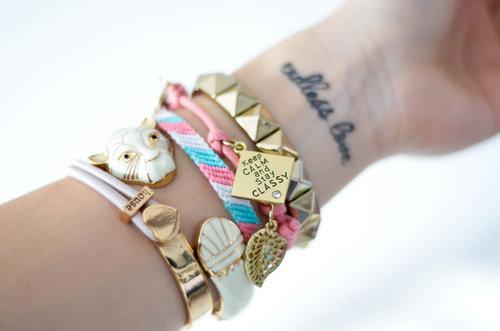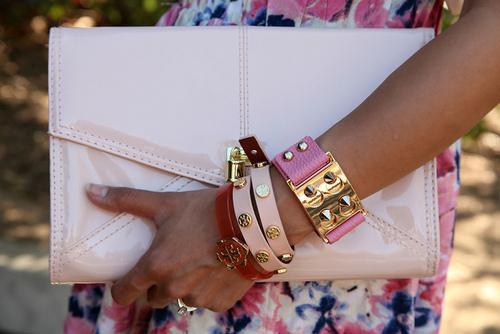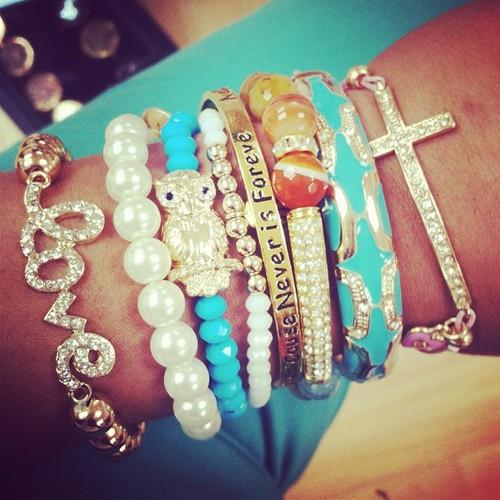 You can try to base the composition wristwatch. Hours may be supplemented with bracelets of different styles, shapes, textures and colors. Bracelets dress on both sides of the clock.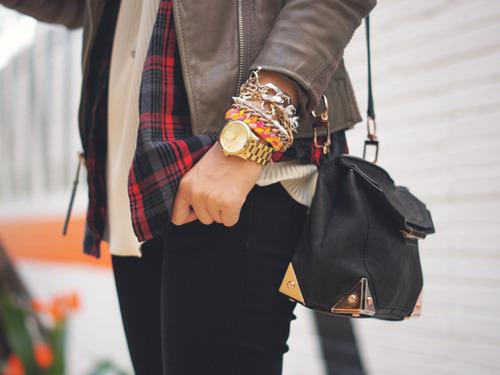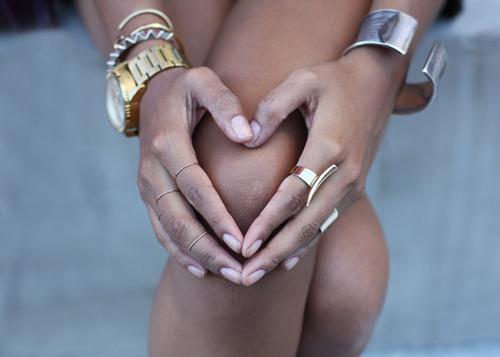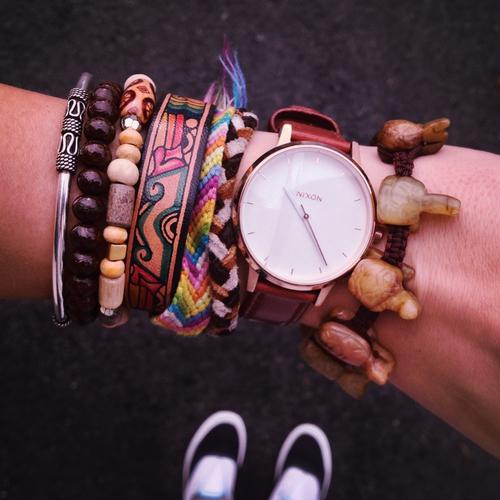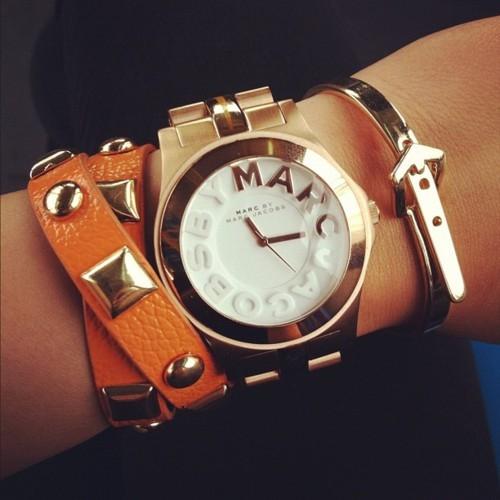 Composing for Bracelet Stacking is possible and on the basis of color. That is, a certain range is selected, then this selected hue bracelets, regardless of their size, shape and material from which they were made.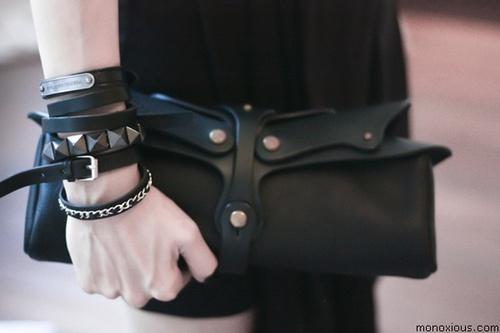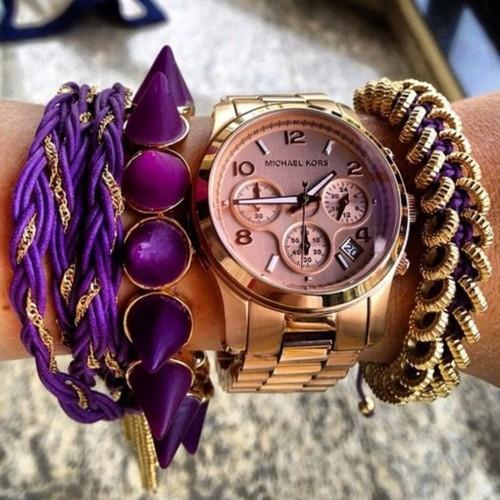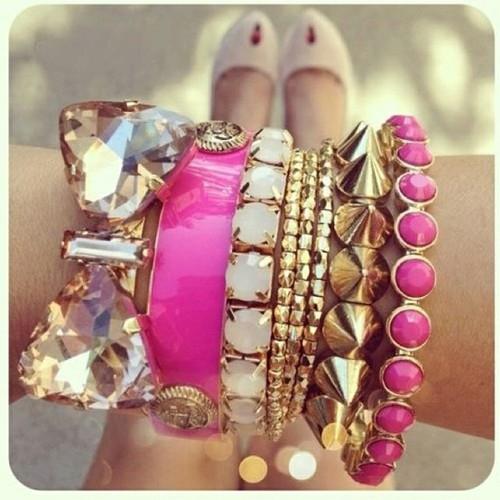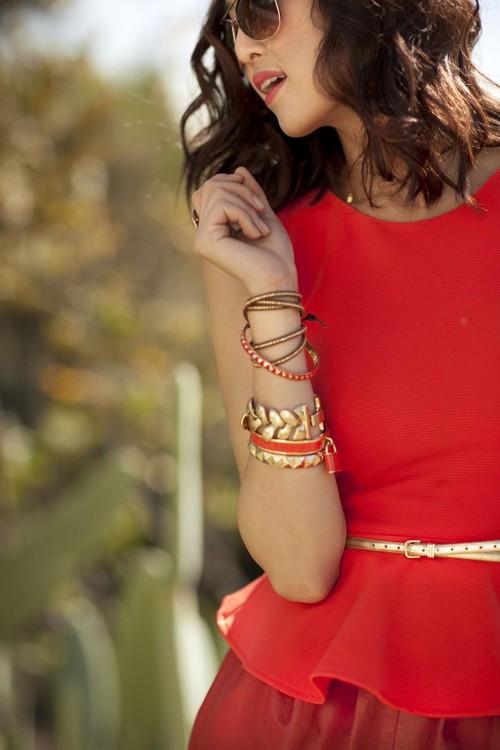 Those who are considered to have already recognized masters and connoisseurs of this fashion trend, simply combine one arm bracelets made of different metals. For them, it is easy to complete with beautiful silver, bronze and gold together.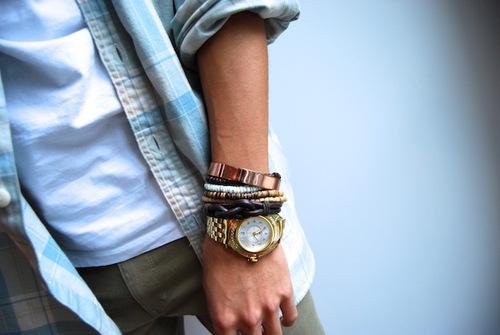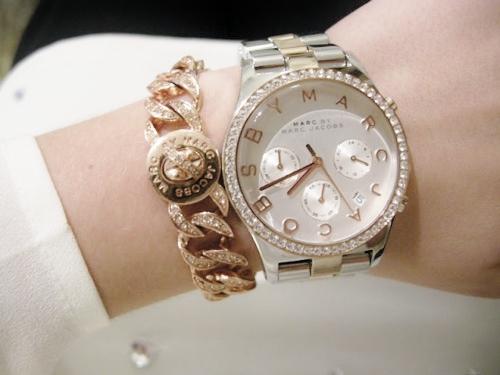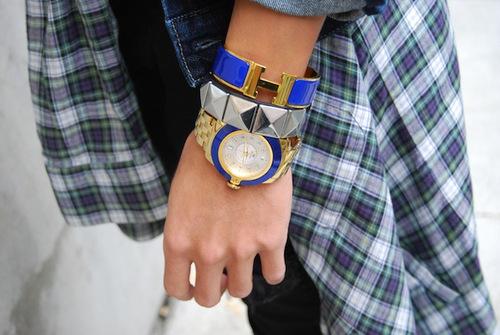 For the brave souls who are not afraid to look too ornate, too decorated, it is proposed to make sets of Arm Candy immediately on both hands. It is considered aerobatics.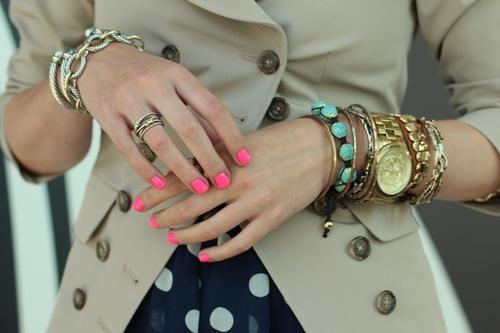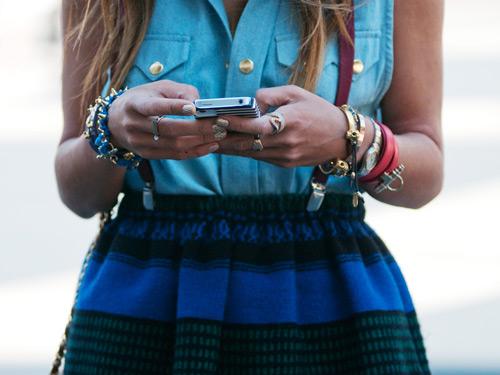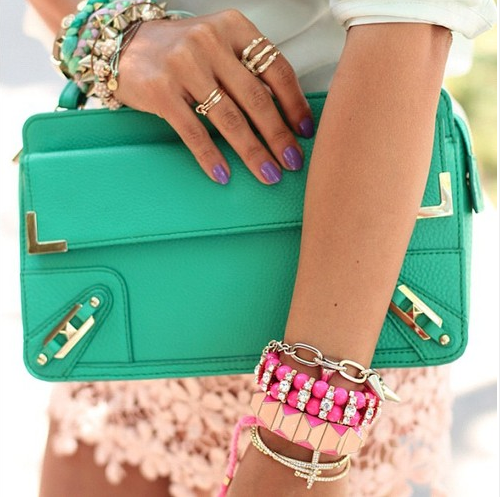 Act! This simple but ostromodnye trend will make any outfit more festive or club. However, the day to wear a lot of bracelets, too, it is possible (even necessary!).