The wedding took place of fun, with all the traditions and honors.
It came time to throw the bridal bouquet. Girls lined up to try their luck.
But at the crucial moment, some troll popped out from the crowd and got rid bouquet.
A small part of the bouquet got every girl.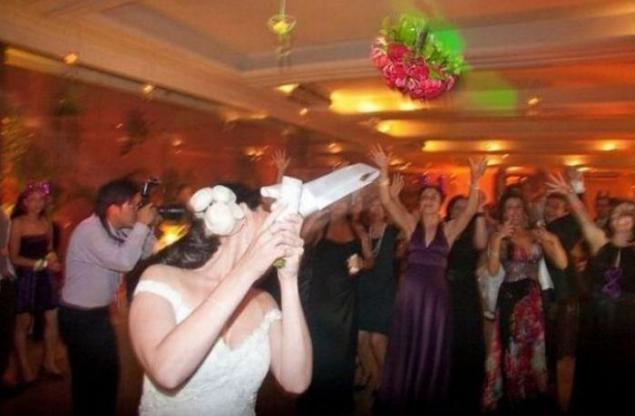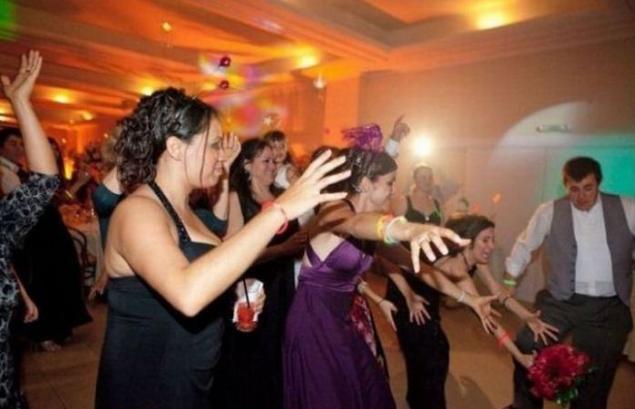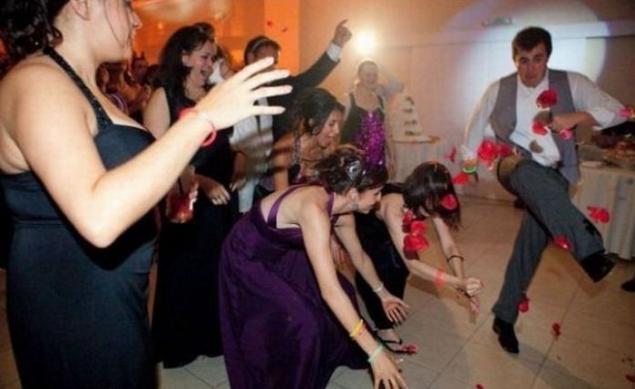 Source:
www.bichodomato.blog.br