In groups J and K remained an intrigue before the last round, which determines the second team entering the playoffs.
"PSG" in the last round of the permit issued to the next stage of the tournament. Therefore, the fight against local Lviv "Carpathians" was more revealing. Parisians played a draw 1: 1, allowing the Ukrainian club to win at least one point in the group stage. Both goals were scored in the end of the first half. First, a series of failures on the part of Lviv led to a goal Luinduly.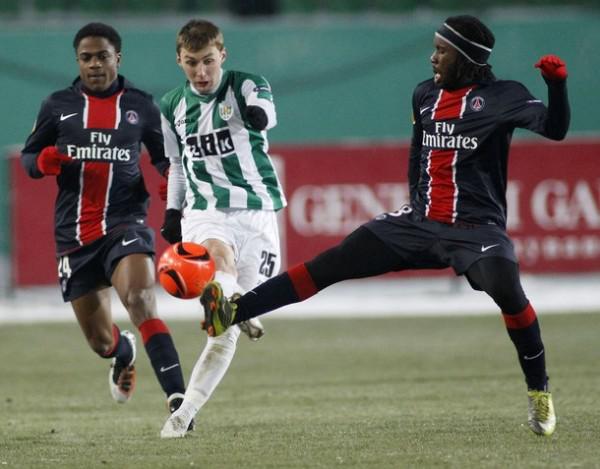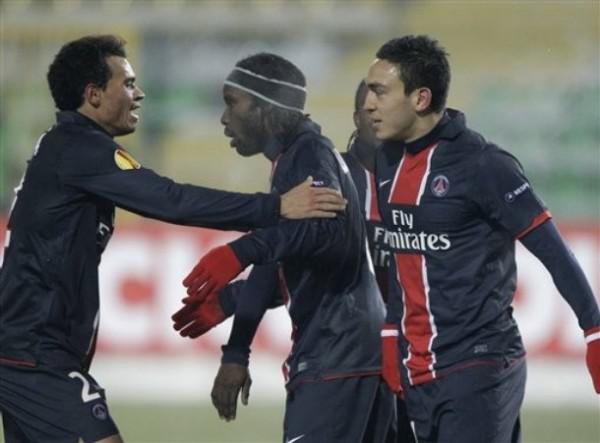 And in the last minute of the half Artem Fedetskiy shot free-kick almost coupe, but he managed to miss the ball between his legs.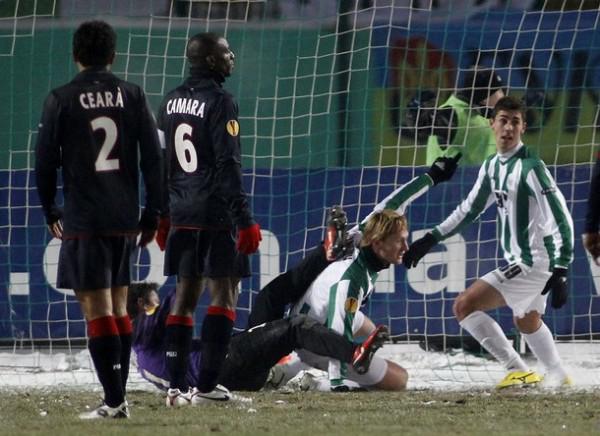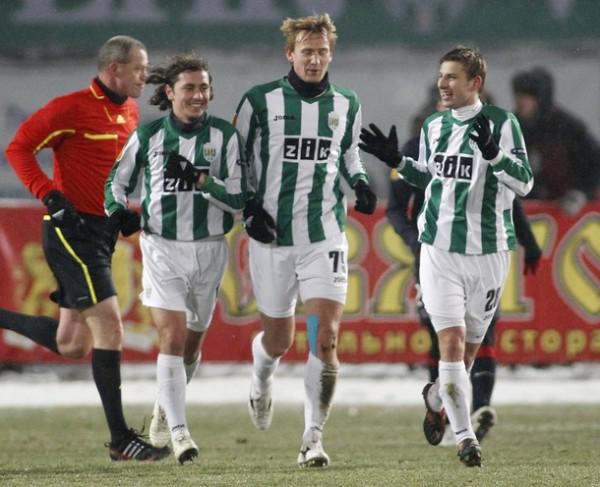 Karpaty - PSG 1: 1Goly: Fedetskiy 45 - Luindula 39
Carpathians: Tlumak, Fedetskiy Milosevic, Tubic, Danilo Avelar, Tkachuk, Martyniuk, G. Baranez (Yuriy Habovda, 62), Khudobyak Kuznetsov (Hudyma, 81), leather (Guruli 68)
PSG: Coupe, Ceara, Camara, Traore, Tiene, Sesenyon, Clement, Bodmer (Qasmi, 78) Macondo (Morris, 69), Luindula, Erdinch (Makedzhuf, 90 +1)
Warning: Fedetskiy - Sesenyon, Tiene
But the second match in the group was important for both teams. "Seville" and Dortmund "Borussia" solved in the internal opposition determined who will pass on. The Spaniards had to do was draw. And they managed to survive. Already in the 4th minute, Shinji Kagawa takes "Borussia" forward.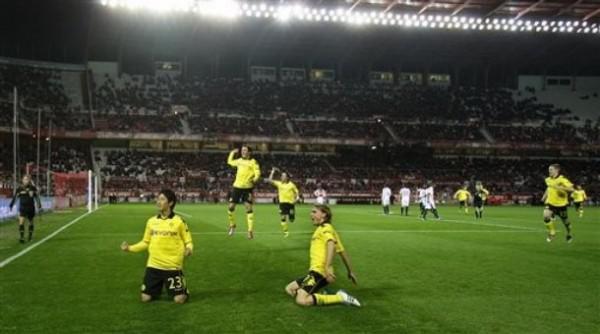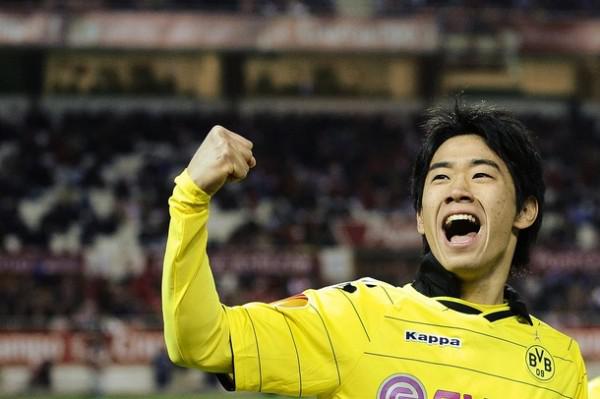 After 25 minutes the hosts manage to score the equalizer efforts Romaric.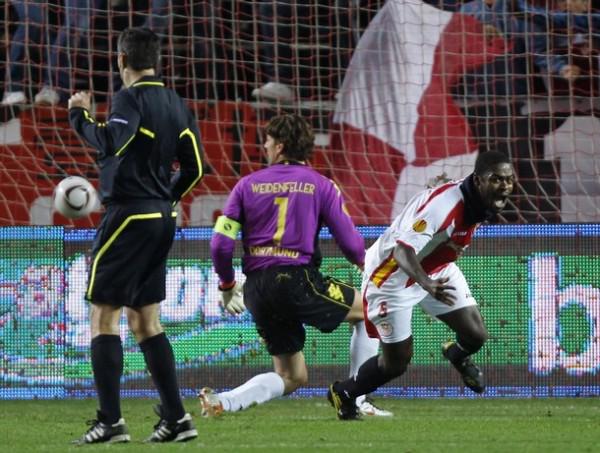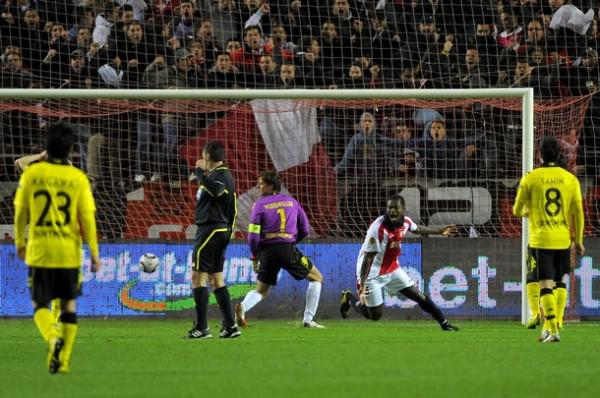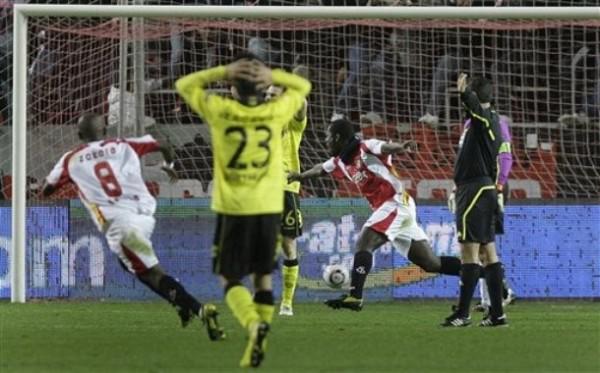 A 4 minutes Frederic Kanoute takes his club ahead!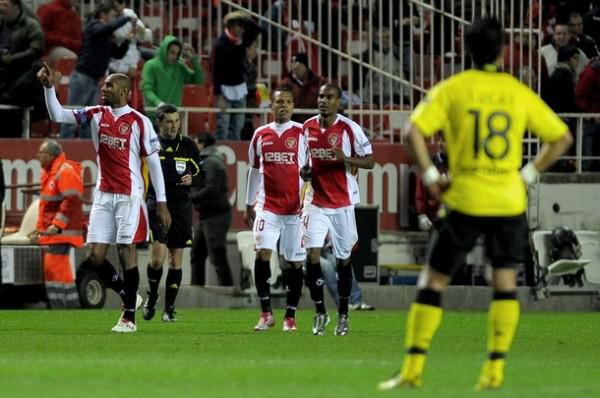 At the beginning of the second half Neven Subotic the score in the match.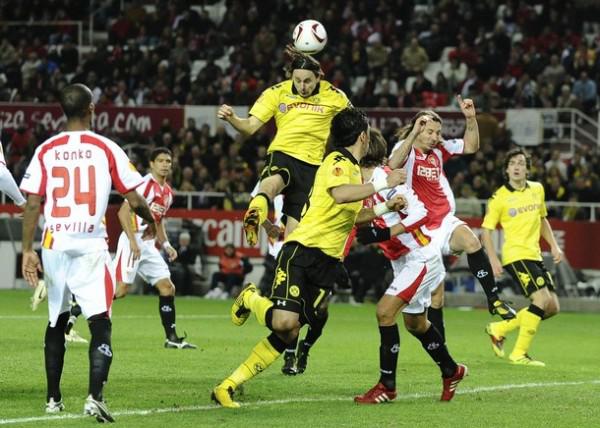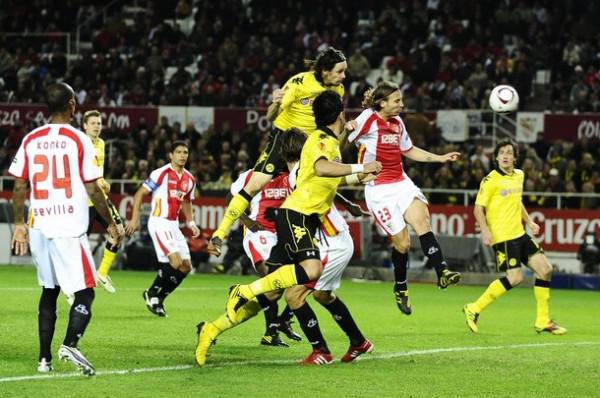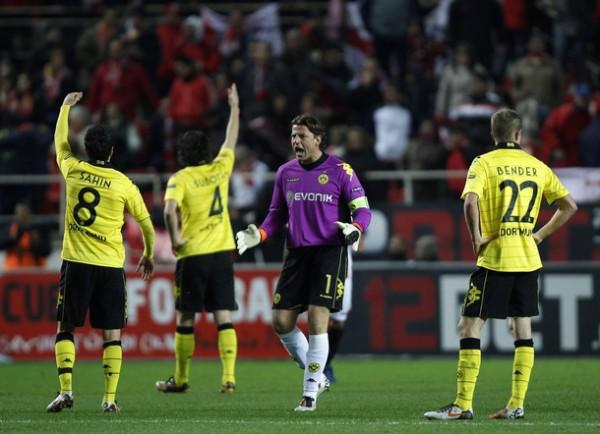 In Dortmund it was still almost a half ahead. However, all attempts to nerve slipped quickly recoup. "Seville" in the play-offs of the Europa League.

Sevilla - Borussia Dortmund 2: 2Goly: Romaric, 30, Kanoute, 34 - Kagawa, 4, Subotic, 49
Sevilla: Palop, Konko, Alexis, Escude, Dabo, Zokora, Romaric (Fazio, 86), Perotti (Caceres, 59), Diego Capel, Kanoute (Renato, 40), Luis Fabiano
Dortmund: Weidenfeller, Piszczek, Subotchi, Hummels, Schmelzer (Le Tallec, 88), Bender (Da Silva, 78), Sahin, Błaszczykowski (Lewandowski, 67), Kagawa, Goetze, Lucas Barrios
Warning: Alexis, Zokora, Romaric, Palop - Schmelzer, Subotić, Weidenfeller
In Group J as a "native" was already known - "Liverpool", and the match, which took place in Naples "Napoli" and "Steaua" decide who most wants to continue the fight for the second most important trophy of the Old World.
"Liverpool" House pointed to pair with "Utrecht" boring match, which ended boring - 0: 0.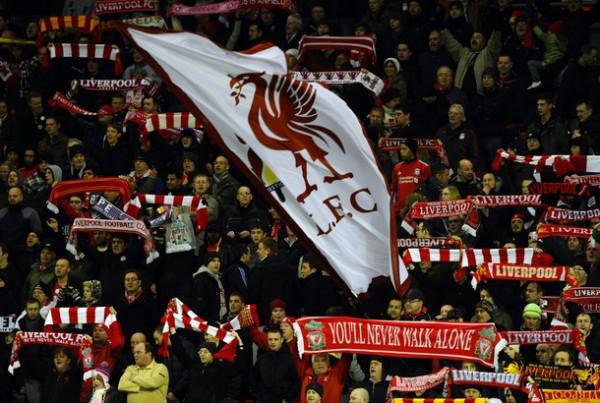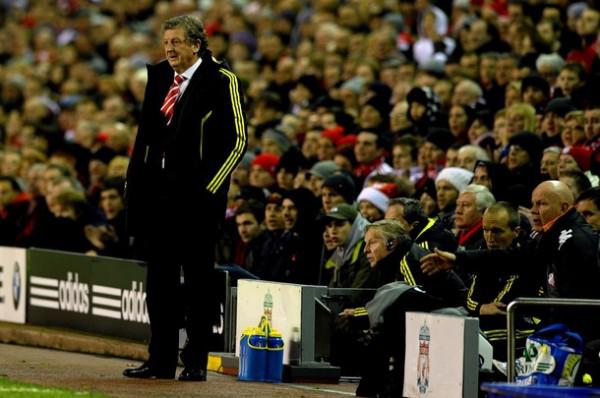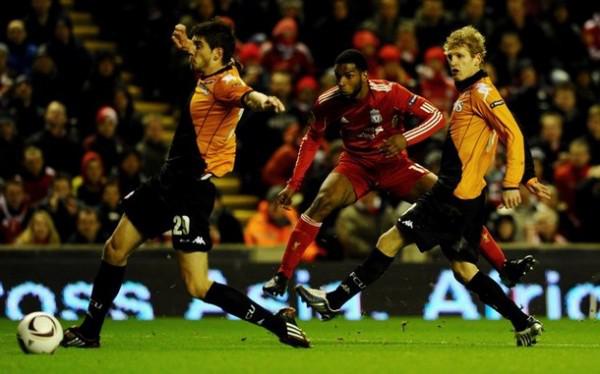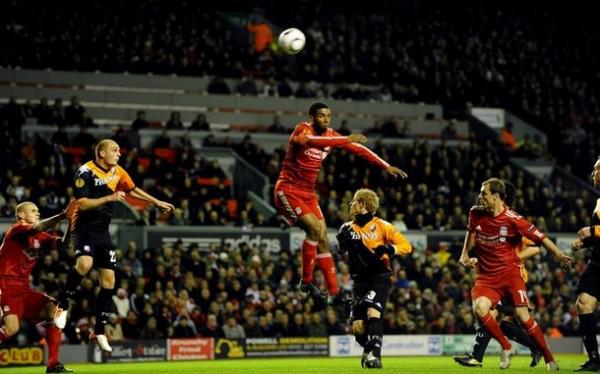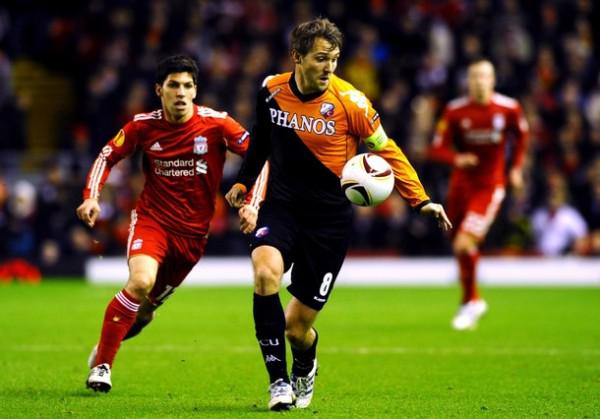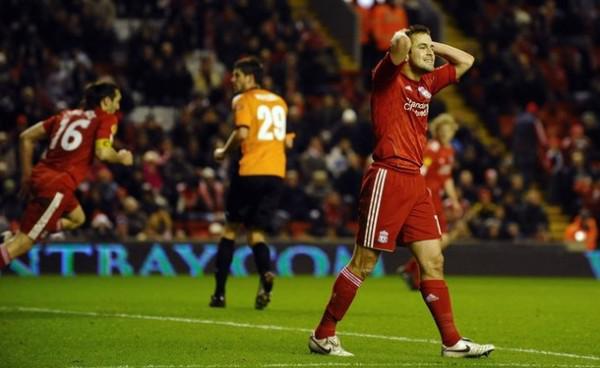 Liverpool - Utrecht 0: 0Liverpul: Jones, Kelly, Skrtel (Kyriakos, 46), Wilson, Aurelio, Poulsen, Shelvey, Jovanovic (Kuyt, 73), Cole, Ecclestone (Pacheco, 56), Babel
Utrecht: Vorm, Cornelisse, Keller, Wuytens, Nashua, Silberbauer, Neyholt, Dyuplan (esd, 71), Mertens, Maguire (Saroj, 84), Van Volfsvinkel (De Kogel, 45)
Warning: Ecclestone
The match in Naples, too, did not shine bright moments. However, there was a reason for the reluctance of the Romanian players going forward. They only had to draw. In principle, most of the time and ended nulevkoy. However, in the third minute compensated Edison Cavani gave the Neapolitans in the playoffs.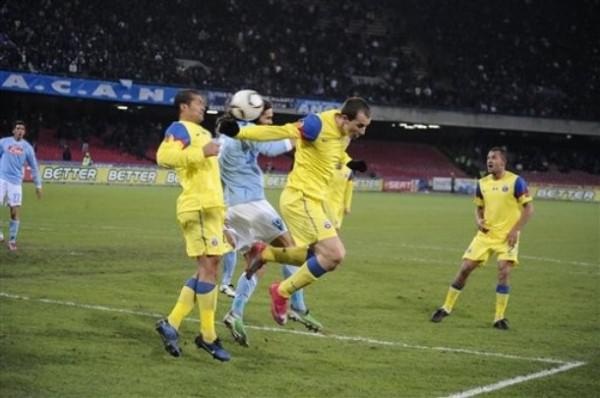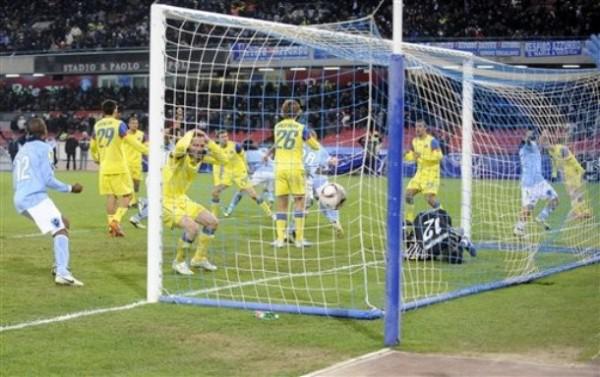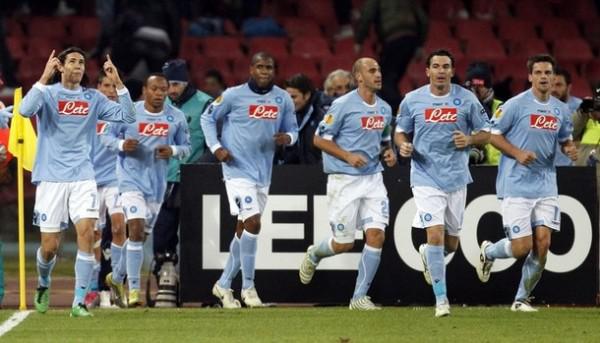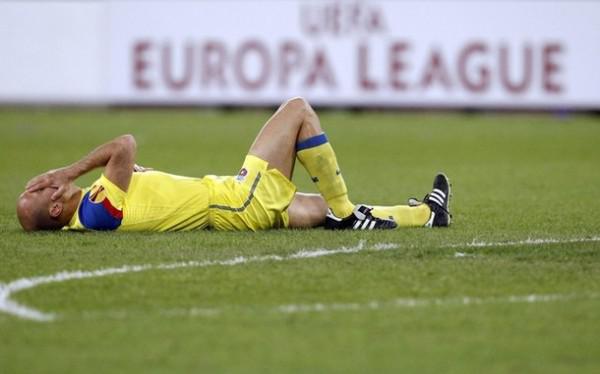 Napoli - Steaua 1: 0Gol: Cavani, 90 +3
Napoli: De Santktis, Campagnaro (Sosa 52), Cannavaro, Aronica, Yebda (Dumitru, 68), Pazienza, Maggio, Vitale (Dossena, 79), Zúñiga, Hamshik, Cavani
Steaua: Tătăruşanu, Bonfim, Martinovic, Alves, Latovlevici, Gardos (Bicfalvi 65), Székely (Matei, 90 + 4) Gomez Anegolov (Reduts 89), Surdu, Stancu
Warning: Maggio, Cannavaro - Székely, Surdu, Bonfim
The group L was not even a hint of intrigue. "Porto" and "Besiktas" two weeks ago knew that the fall in the playoffs. Therefore, matches "Port" - CSKA (Sofia) and "Besiktas" - "Rapid" were exclusively for the fans. "Port" scored the first, using his feet Otamendi.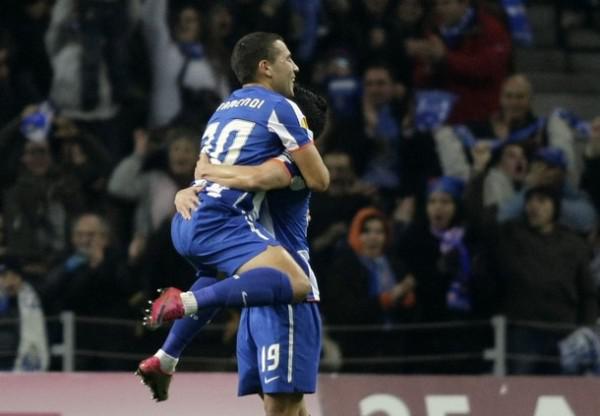 Bulgarian players even managed to level the score during the match with the Portuguese "magicians." However, this proved to be the most that is now capable of Sofia club. "Portuguese" Brazilians scored two more goals to avoid povadno :)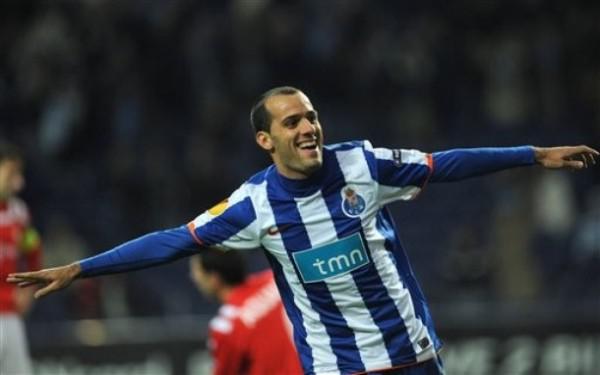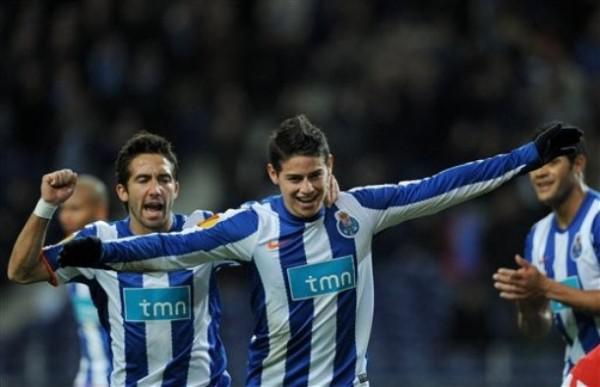 Porto - CSKA Sofia - 3: 1Goly: Otamendi, 22, Ruben Michael, 54, James Rodríguez, 90 +3 - Delev, 48
Porto: Helton - Alvaro Pereira, Otamendi, Maicon, Fucile - Ruben Michael (Moutinho, 72), Souza (Guarino, 80), Belluschi - James Rodríguez, Falcao (Hulk, 60), Walter
CSKA: Mbolhi - Grillo (Dechev, 63), Aguaro, Vidanov, K. Stoyanov - Yanev, Markinosh, Yanchev (Galchev, 88) - Delev, Michel, Tonev (Sheridan, 77)
Booked: Sheridan
After 57 minutes, Falcao did not realize a penalty (goalkeeper)
"Besiktas" dry scored two goals to Vienna Club. Although the visitors had every chance to excel in the gate, "Eagles».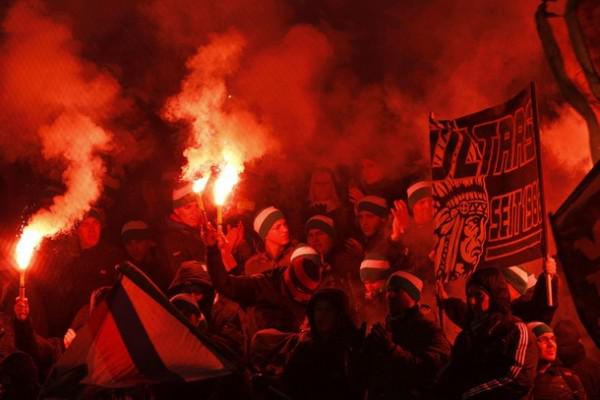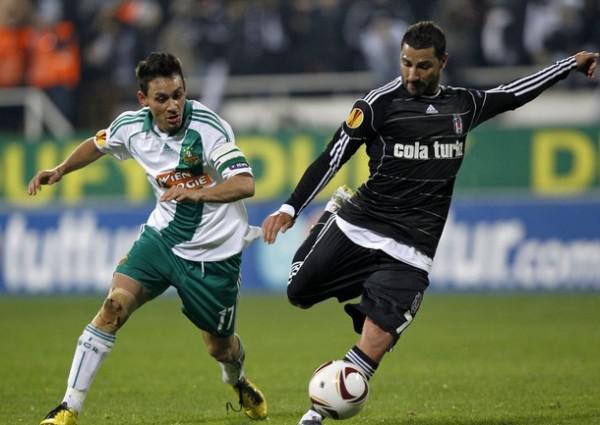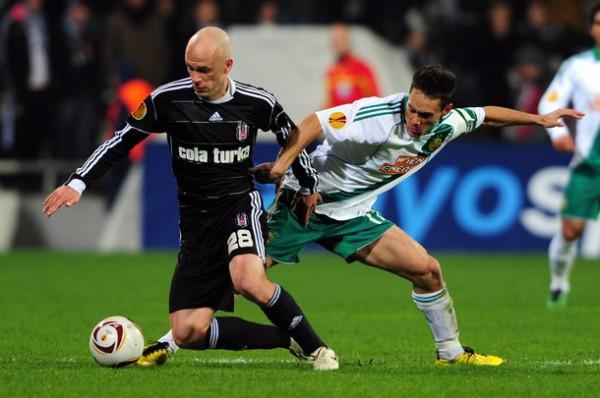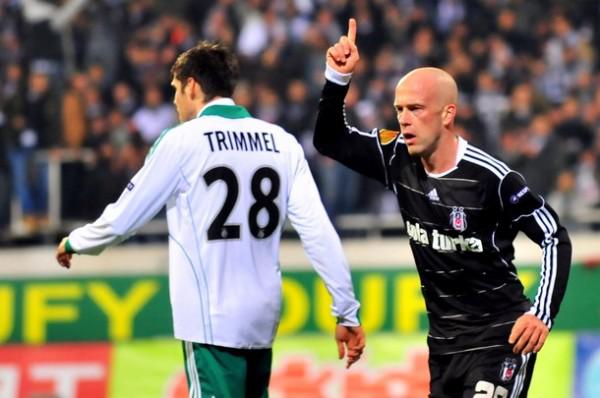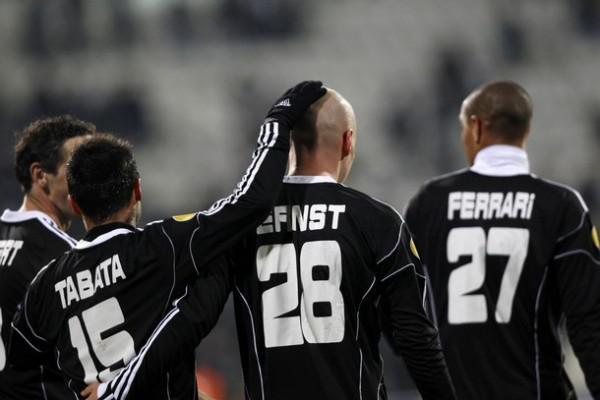 Photo: AP, Getty Images, Reuters

Besiktas - Rapid - 2: 0Goly: Quaresma, 32, Ernst, 45
Besiktas: Genen - Ismail, Zapotochny (Gyulum 24), Ferrari, Hilbert (Guven, 82) - Aurelio, Ernst Guti - Quaresma (Nobre, 68), Ali Kudzhik, Tabata
Rapid: Payer - Katzer, Soma, Sonnleitner, Kayhan (Patocka, 65) - Drazan, Pehlivan, Kulovitts (Saurer, 46) Trimmel (Dawber, 46), Kavlak - Gartler
Warning: Gyulum - Kavlak, Pehlivan, Katzer