For several days on the Nürburgring test conducted tests of the newest project from the company Veritas, known as RS III. Releases this unusual sports car will be very small batches - 50 cars a year. The first cars will arrive ready to their owners at the end of this year.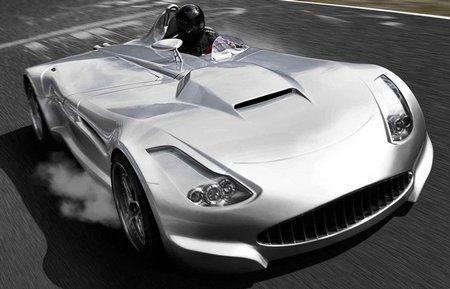 Single sports roadster, the body which is also the structural units (so-called monocoque), is made entirely of carbon-fiber Kevlar. The car is equipped with well proven 5 0 L V-shaped 10-cylinder engine from the BMW M5 output of 600 hp Sports RS III, the total weight of more than 1070 kg, can develop the speed from 0 to 100 km / h in only 3, 2 seconds, while its top speed is 347 km / h.
Already in 2009, the developers are going to introduce a coupe version of the removable hard top.