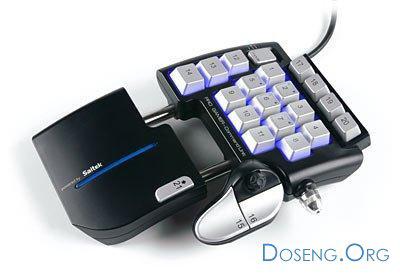 The ultimate weapon - the keypad is specially designed to bring death and destruction on opponents online battles and all the bad.
The keyboard has 20 keys, including space and shift, and it is possible to program three different modes of operation, which gives a total of 144 possible commands. Under the thumb is a comfortable four-way hat (joystick). The keys have a backlight, the color of which can be selected - a perfect godsend for night gaming sessions. With all this power under the left arm the enemy will never go away without a couple of extra holes in the body.
A great gift for fans of FPS - because the price of Pro Gamer slightly less 2000P!