The tragedy in Azerbaijan. In Baku, an armed man opened fire at Oil Academy - one of the most prestigious universities in the country. According to eyewitnesses, the young man entered the building of the university before the lecture and began firing indiscriminately. A man climbing stairs - and shot at anyone who comes his way. According to various estimates, have died from 13 to 17 people, even more than 10 - were seriously injured. Among the victims - students, teachers and technical staff of the Academy. Killer - committed suicide after police surrounded the building. His personality is already installed - it is a Georgian citizen of Azeri origin. He - found a Makarov pistol and three clips of ammunition. The motives of the killers are still unknown. According to some news agencies, who shot earlier studied at the academy, but was expelled from it.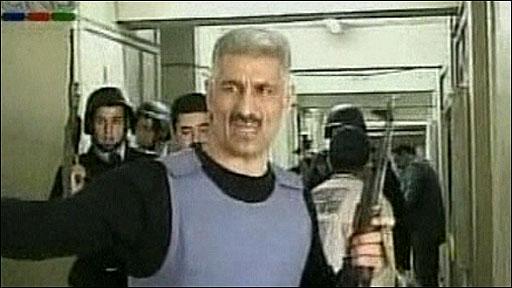 According to Azerbaijani media, the number of victims of the tragedy in Baku reached 17 people - died in hospital four more victims. Six injured condition remains extremely serious. The motives of the monstrous massacre, had pitched in the Oil Academy citizen of Georgia, still remains unknown.
As previously reported, on the eve of the morning of 29-year-old Farda Gadirov entered the building of the university, and up the stairs, shoot anyone who came in his way. When the riot police entered the building and surrounded offender, he shot himself. In the body of the Azerbaijan Oil Academy, died on the spot 13, as many more were injured. Among the dead and wounded are citizens of Azerbaijan, Turkey and Syria.
Investigators are trying to find out what could push the young man on this wild thing. According to one version, the killer had previously been a student of the Academy, then he was expelled, and thus he allegedly decided to take revenge. On the other hand, to the Academy of the offender is not relevant, it is stranger mentally unstable people. Instituted several criminal cases: murder of figliganskih motives, murder with special cruelty, murder of two or more persons, attempted murder, illegal possession and carrying of weapons. Investigation into the circumstances of emergency took personal control of President Ilham Aliyev.