A selection of the best photos National Geographic.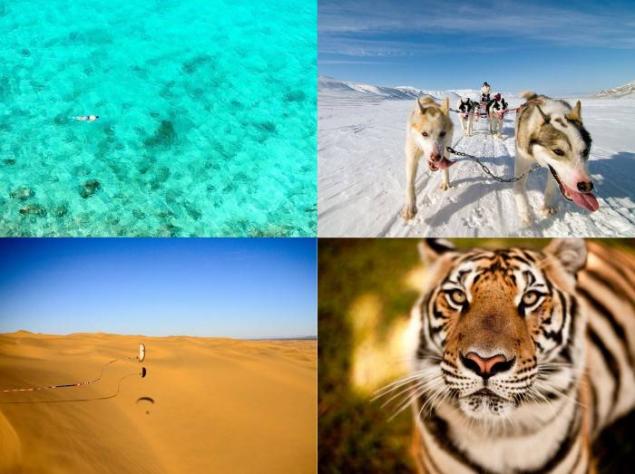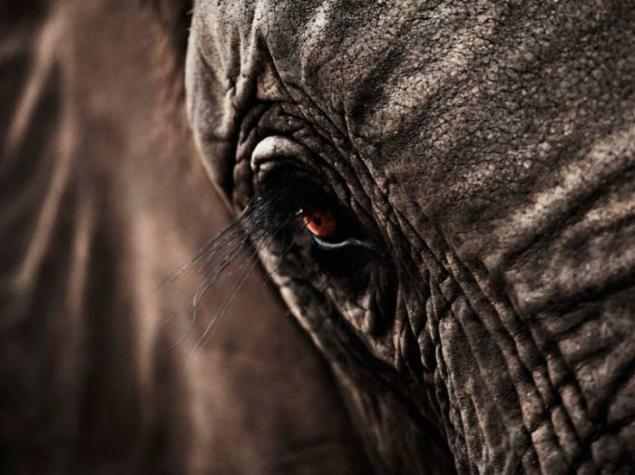 1.Slony. Kruger National Park, South Africa.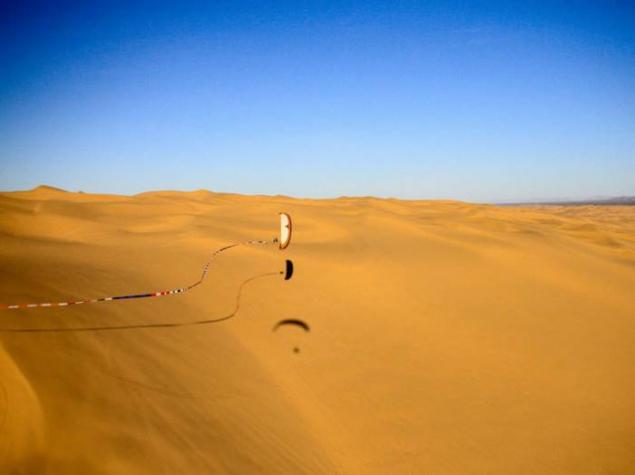 2. Paragliding, Glamis Dunes in California.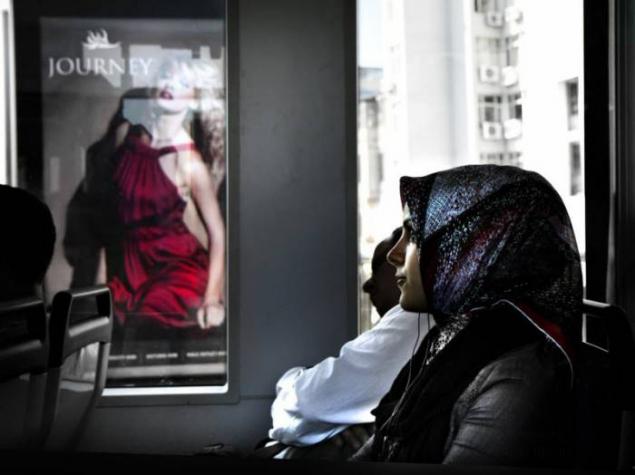 3. This picture was taken on the train when it stopped on the bridge Galt, which separates the Western, more liberal, and strictly Muslim eastern part of Istanbul.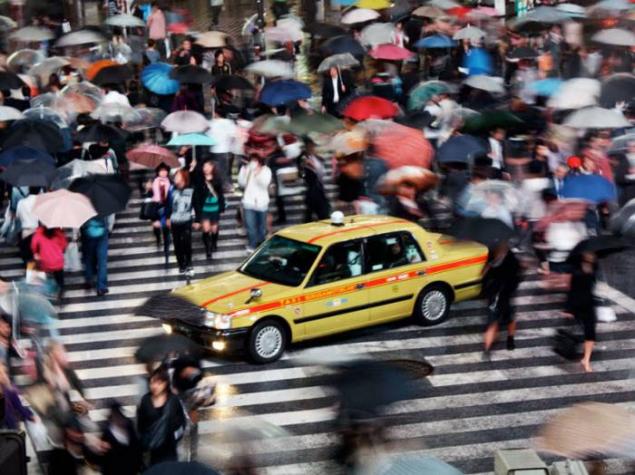 4. Taxi on a rainy day on the streets of Tokyo.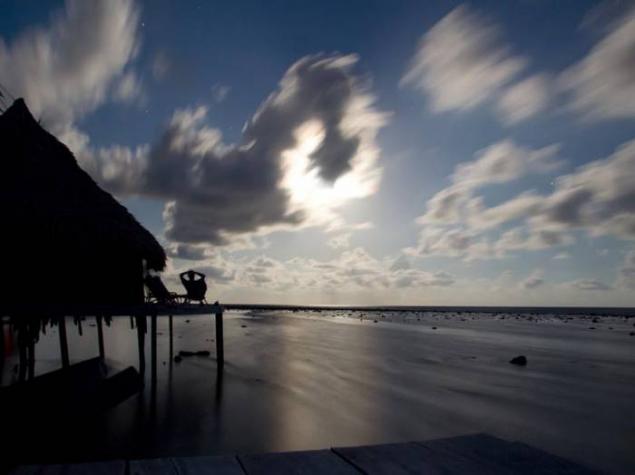 5. Sunrise over the Caribbean Sea.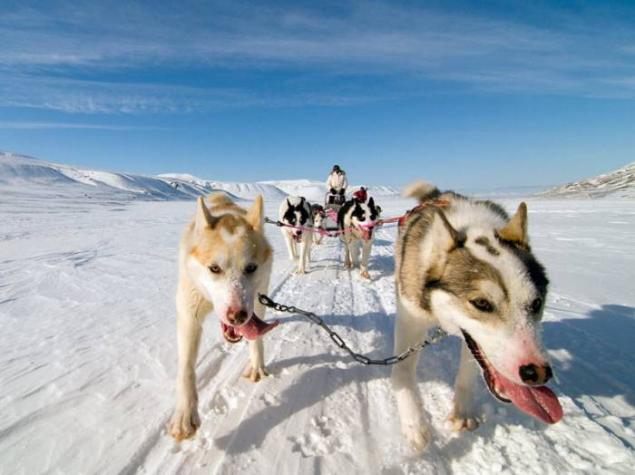 6. Dog team in Svalbard, Norway.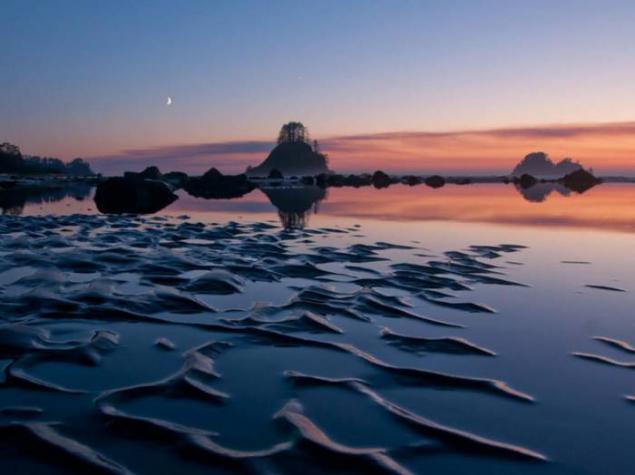 7. Cape Alava, Washington. The westernmost point of the forty-eight states of the USA.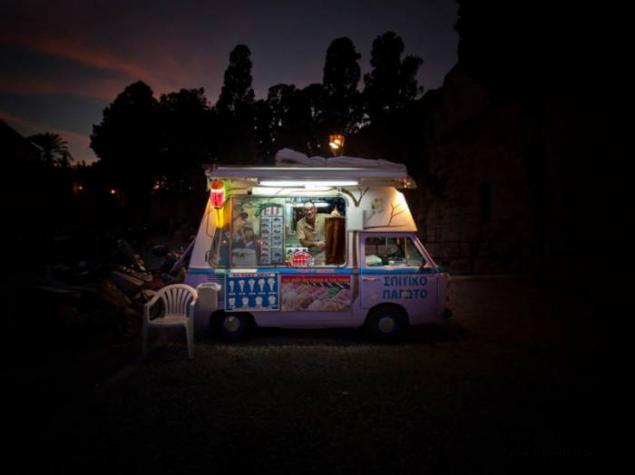 8. The seller of ice cream in Rhodes, Greece.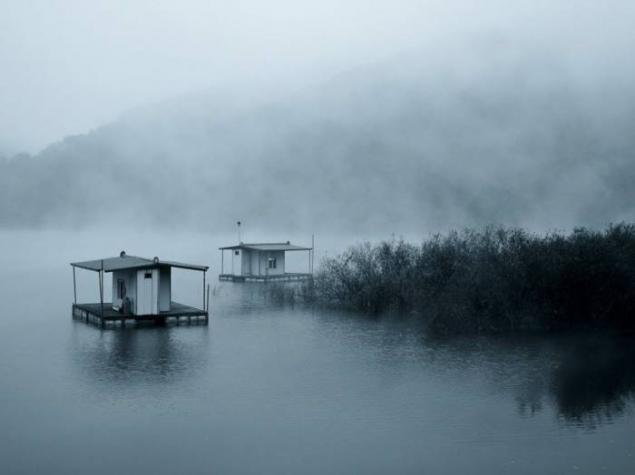 9. Dawn over Hvacheon, Korea.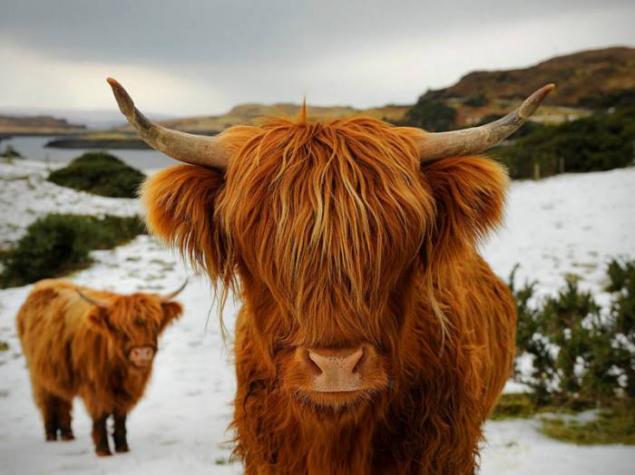 10. Kiloe - haylandskaya breed of cattle beef. Kiloe very powerful, adapted to eat plants that other animals avoid. Their dense long Schurz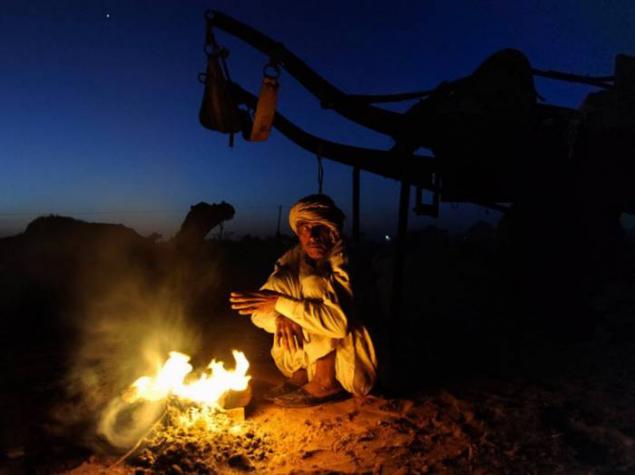 11. Merchant camels, Nagaur, India, sitting around the campfire at dawn, trying to get warm.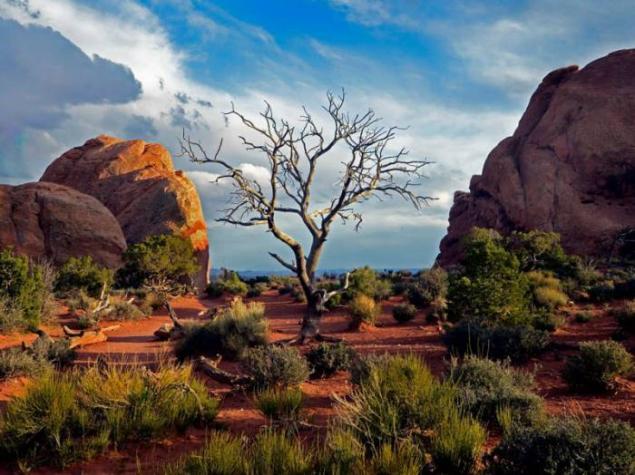 12. Tree. National park "Arches».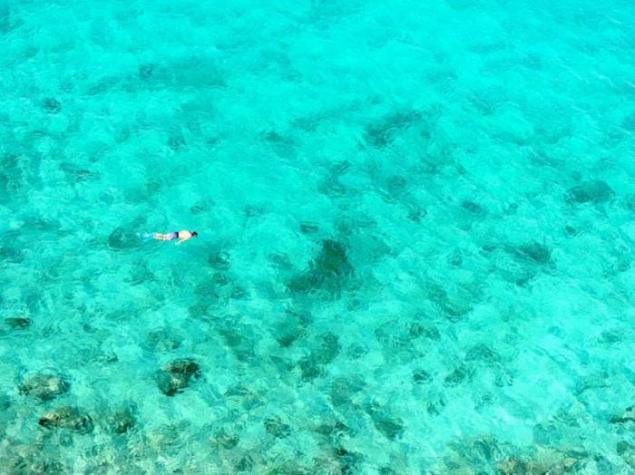 13. The skin diver in the waters around St. Thomas.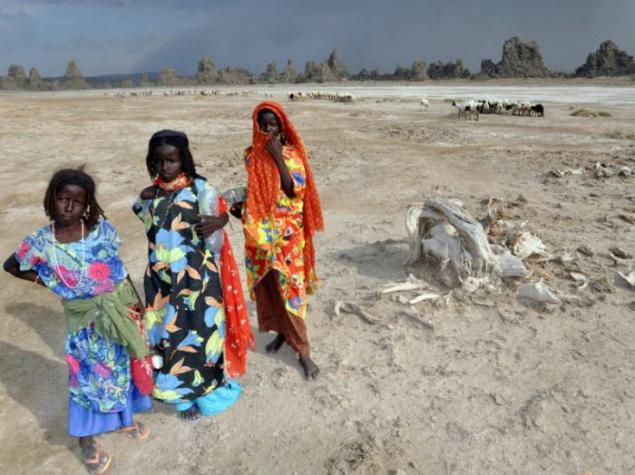 14. The approaching sandstorm did not frighten these young shepherdesses in Lac Abe Dzhibouti Africa.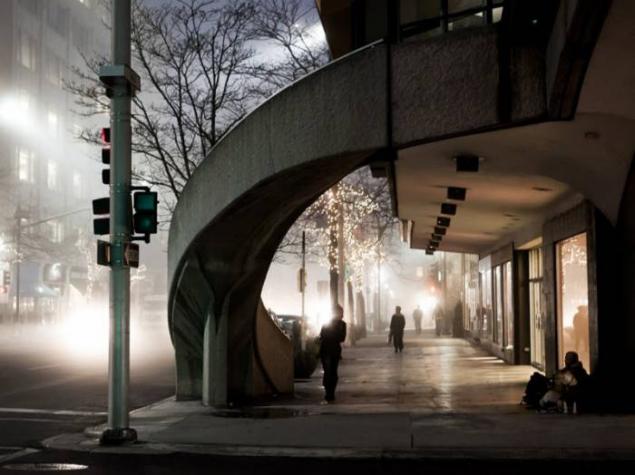 15. Misty evening, lights and silhouettes of passers-by. City of Spokane, Washington, the center of the so-called Inner North West region.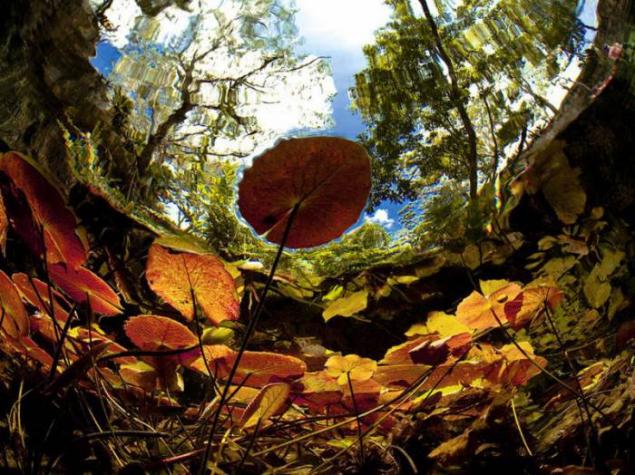 16. Yucatan Peninsula, Mexico. One of the best places in the world to engage in cave diving. Photographer Kristian Veasey says, "I was not in the caves since 1997, but I was always attracted beauty of the Yucatan Peninsula. Caves are amazingly beautiful, with stalactites and stalagmites, crystal-clear water, the amazing vegetation ».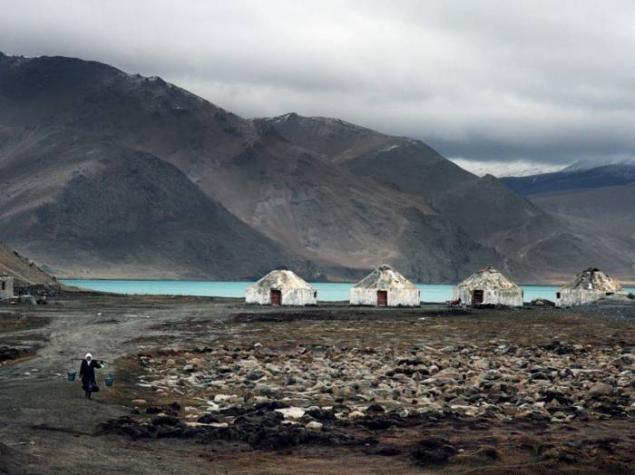 17. Lake Karakol. On the shores of his yurts are tiny Kyrgyz communities.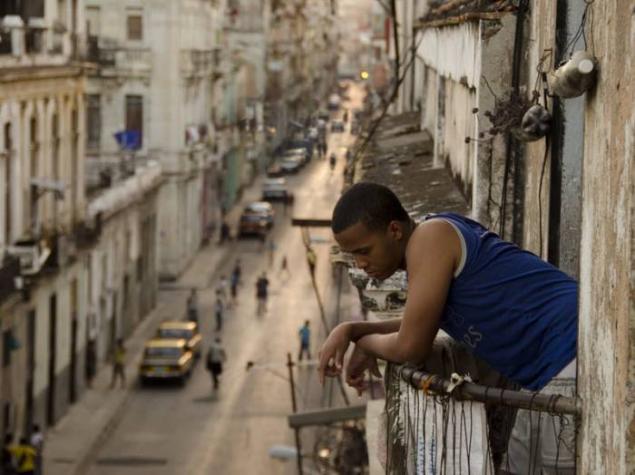 18. A man watching a busy street in Havana.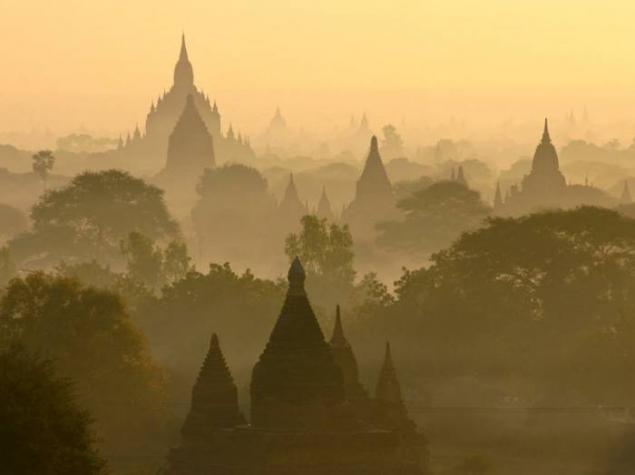 19.Rassvet, Bagan, Burma. This place is known primarily by the fact that in an area of ​​26 square miles are located 4,000 temples and shrines. Initially, the city was named as Arimaddana (city, smash enemies), also known as copper or Scorched Earth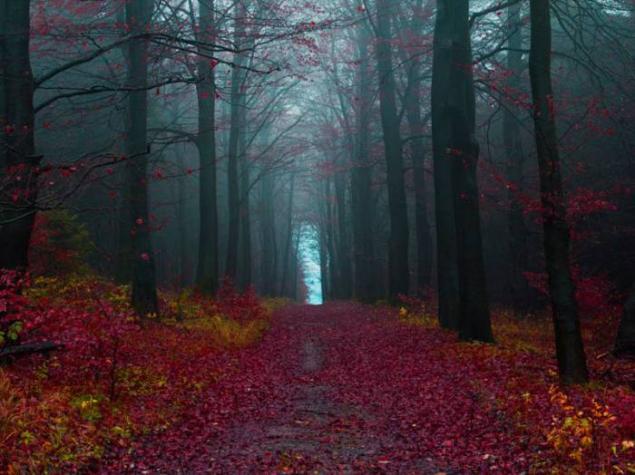 20. Autumn forest, Hameln, Germany. It is in these parts, is rumored to have lived Pied Piper of Hamelin - the legendary piper, rid the city from the invasion of rats.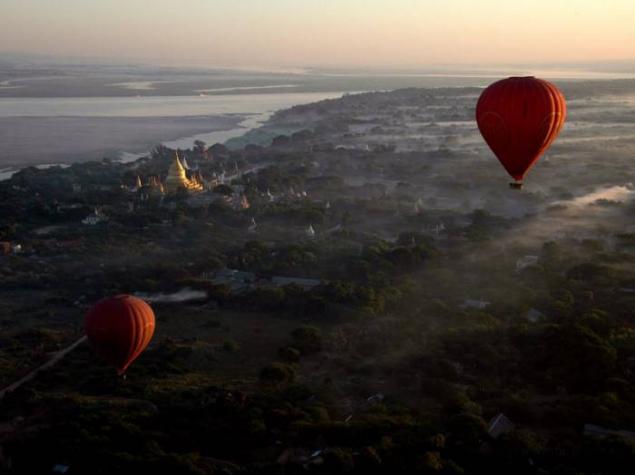 21. Balloons over Bagan, Myanmar, on Christmas Day 2010.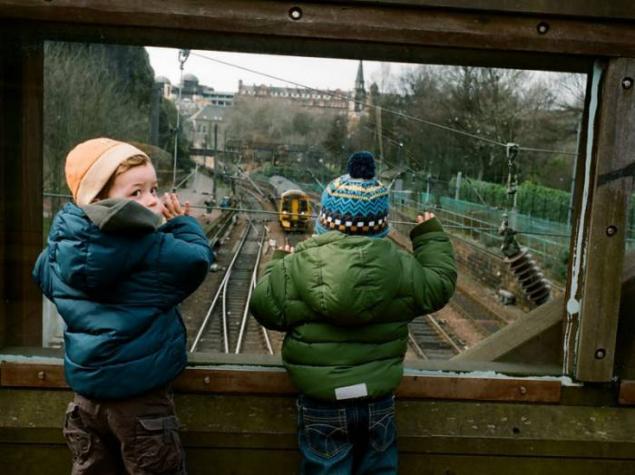 22 ... kids, watching the train to Edinburgh.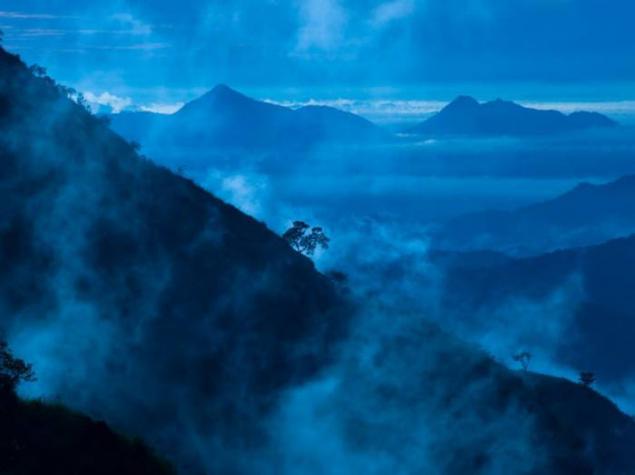 23. Highlands of Sri Lanka at dawn.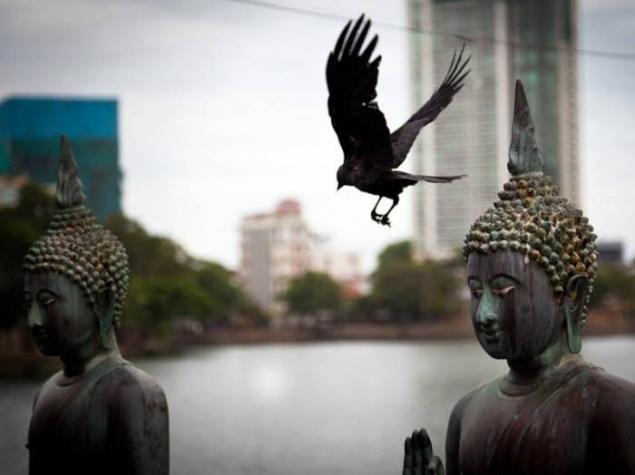 24. Ravens over the statues of Buddha, Sri Lanka.
25. Young leopard in the trunk of a fallen tree in South Africa. The population of leopards is constantly decreasing due to poaching, so now the chance to meet them sharply decreased.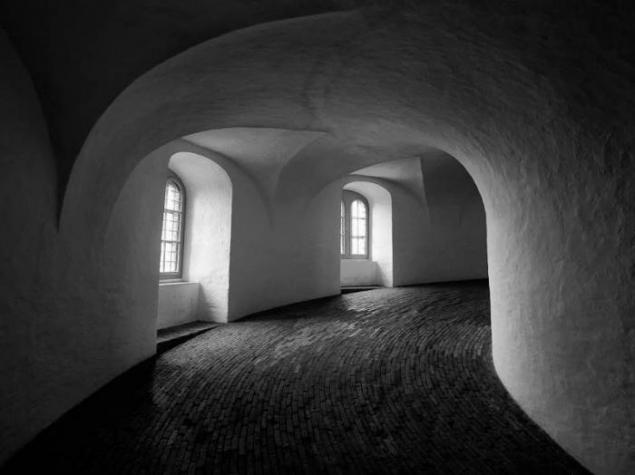 26. Built in the seventeenth century Round Tower in the center of Copenhagen, Denmark. Initially it was used as an astronomical observatory.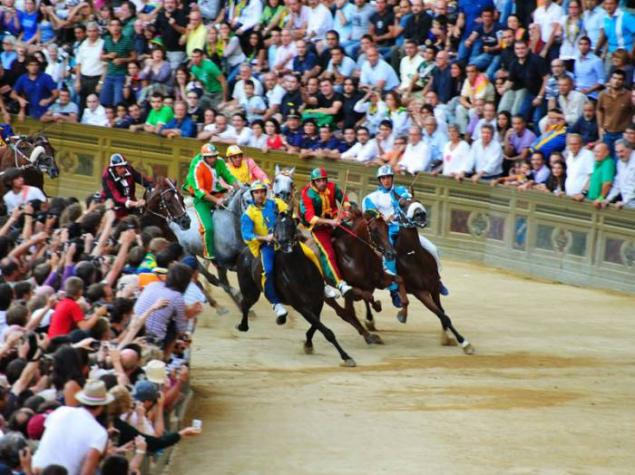 27.Skachki Palio, Italy. Dressed in colorful costumes jockeys have to go round three times Ptstsya del Campo bareback to be a winner in this contest, it is very popular in Italy.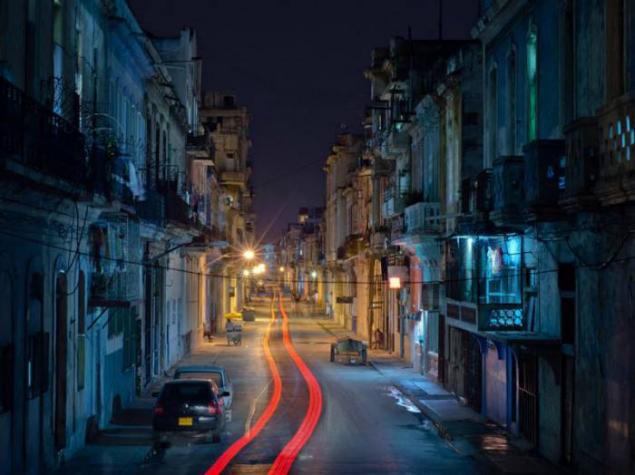 28. Center of Havana in the late evening.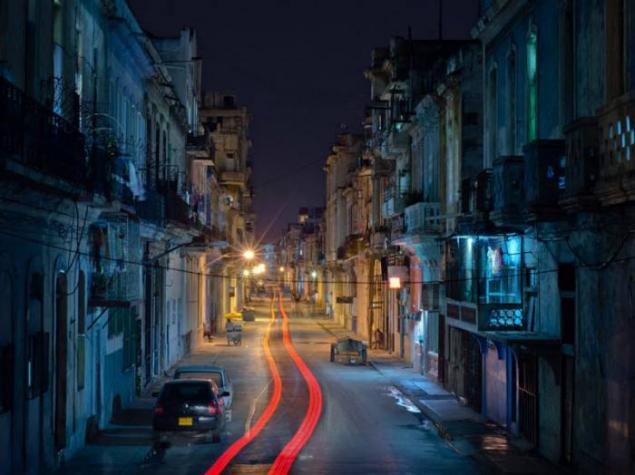 29.Tigr, Thailand. Says photographer Patrice Carlton: "I am very proud of this photo. After all, a feeling that this handsome man can pat! »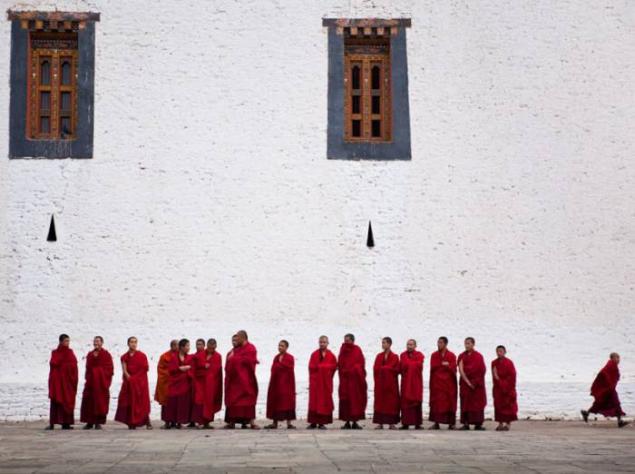 30. Buddhist monks in Bhutan.