The eternal problem of all delivery services in large cities, dense urban traffic: jammed with cars, standing in mile-long traffic jams, the streets will not make an exception even for a vehicle carrying valuable goods. And delivery services, forced to use trucks to get through the city roads to the destination several times harder.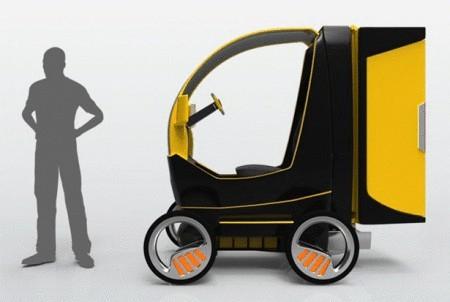 Many ways had already been invented earlier, to get out of this difficult situation. For example, in some traditional cities, the people use a kind of cart to deliver goods to customers, which is a vehicle which, however, need to push hands, which requires quite a lot of effort to move it. In addition, in this case, the driver has no sufficient control, when the cart is fully loaded with heavy packages. Delivery service small items can use bikes, however, if such goods are too many and take them away, then this option is not the solution.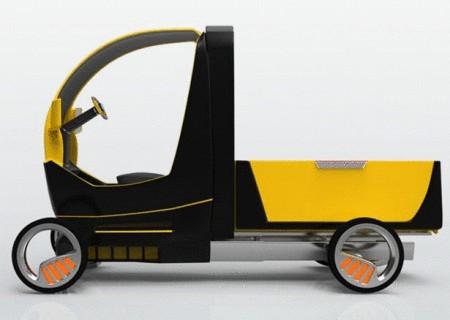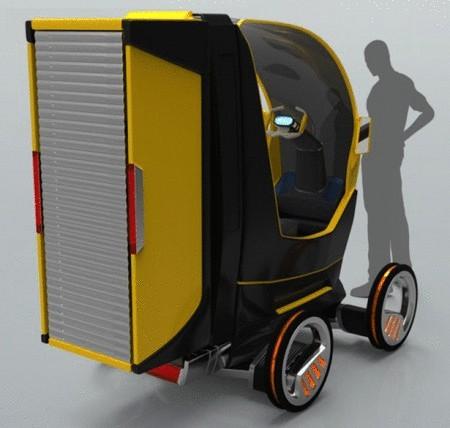 For solving such a difficult task directed and concept truck electric e-Cargo Box offers an excellent mechanism of delivery of the goods to buyers through the streets with complex traffic. Its author, the Iranian designer Mohammad ghazal (Mohammad Ghezel) created a project based on the previously presented concept car Car-go designer Adam Shacter (Adam Schacter).
The movement of the electric vehicle is provided located directly in the wheels four batteries and four motors. The dimensions of the e-Cargo Box, as follows from its purpose, is quite compact: the width is only about 1 m, length in the large-size mode of about 3.5 m.
There are three modes of use: compact, procompany and pickup for a more complete download. In all three modes available zoom function wheel tracks. As color choices are available noticeable on the road in all conditions red black and yellow and black body colors. With the development of environmentally friendly technologies and increasing infrastructure for electric vehicles there is no doubt that this concept will be implemented and in a short time by ordering any product, we won't worry about that because of the tense traffic situation, it will bring us late.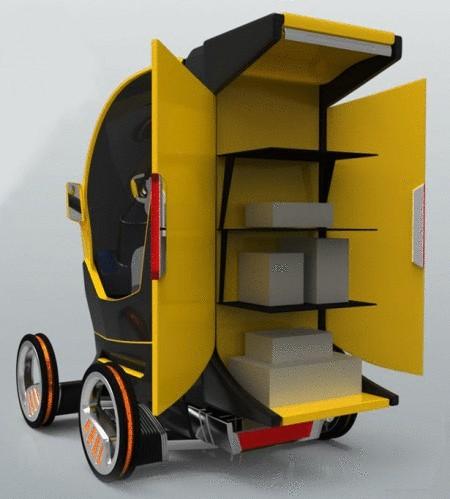 Source: /users/104