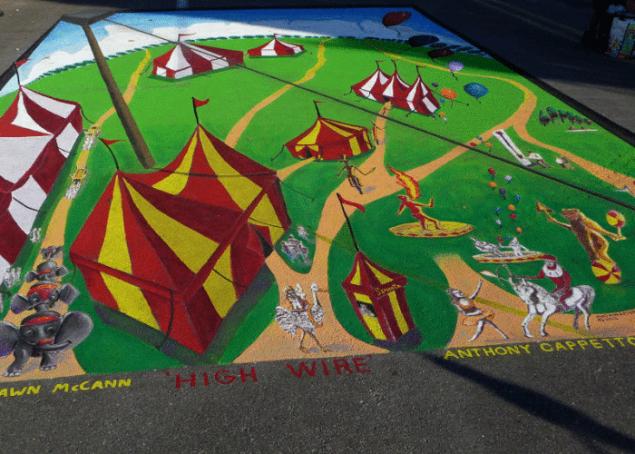 Masters of street art, his paintings adorn not only the walls of houses, gates and fences. If you imagine that the street is "art gallery", and the houses and fences — the walls, the pavement, respectively, the floor is the "showroom", and he also needs decoration. Thus, among the artists who are addicted to street art, there are many those who prefer to draw with chalk on the pavement, and so masterly that it is not inferior painters working in the classical technique, oil, watercolor or acrylic. Drawings on asphalt, dedicated to the annual festival Sarasota Chalk Festival, which attracts hundreds of artists from around the world.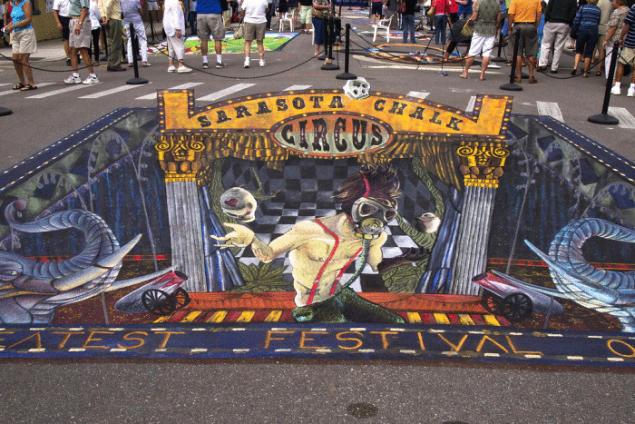 The organizer and inspirer of this event is Kurt Wenner (Kurt Wenner), the famous author of the three-dimensional street painting. He is considered one of the world's best street artists who prefer crayons multi-colored palette of paints. Kurt Venner mass of disciples and followers, fans and competitors, and almost all of them are found to be in Sarasota when it comes time for the next festival of drawings on the asphalt. This year at the Sarasota Chalk Festival 2012, as well as during last year's festival, spectators are more than the local residents of the small town in Florida and to participate in the performance ventured about 500 artists from all over the world.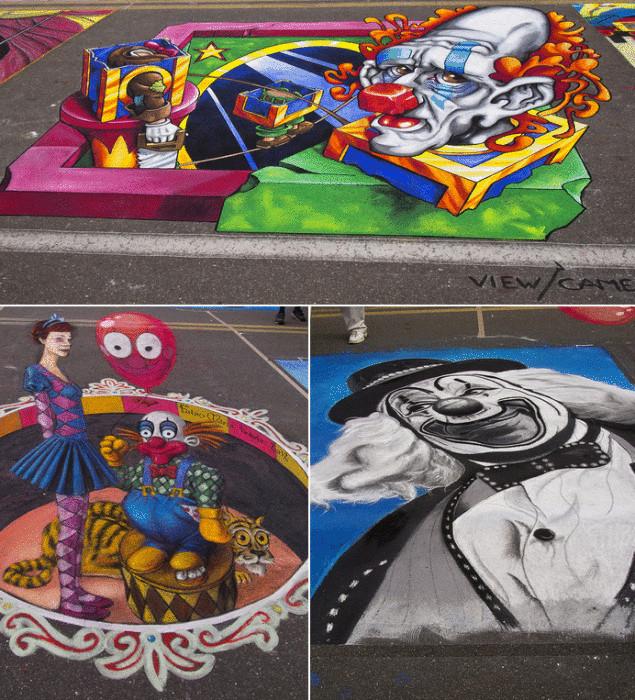 The theme of the festival, obviously, chose the circus. Drawings of artists were filled with images of clowns, equilibrists, trapeze artists, trained animals, tamers of tigers and elephants, dancers and bright tents of mobile circus-a chapiteau. Each author was trying to portray his story on a circus theme, it's unusual, original, unexpected, and certainly in the 3D format? favorite technique Kurt Venner. The audience at these events is always friendly and curious, because in the crowd there were many willing to directly participate in the birth of street painting. They helped artists and word and deed, and the silent moral support, and then posed against the bright, amazing paintings, stretching under your feet. Such unanimous enthusiasm not seen, probably, no other exhibition of creative works of contemporary artists.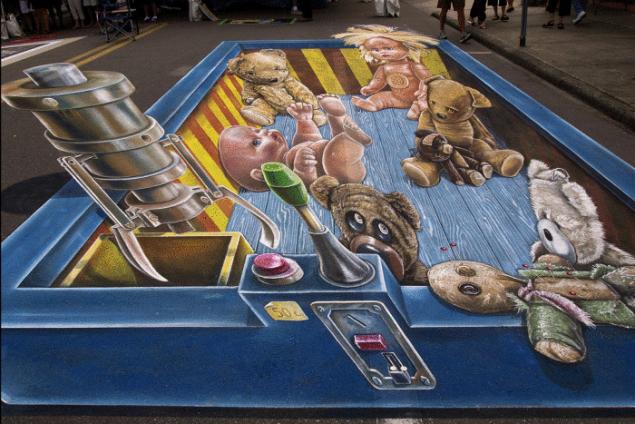 During the week of the festival the main square of Sarasota was covered with stunning colorful carpets creative works of contemporary artists who tirelessly and crayons worked on his masterpieces.
Source: /users/276