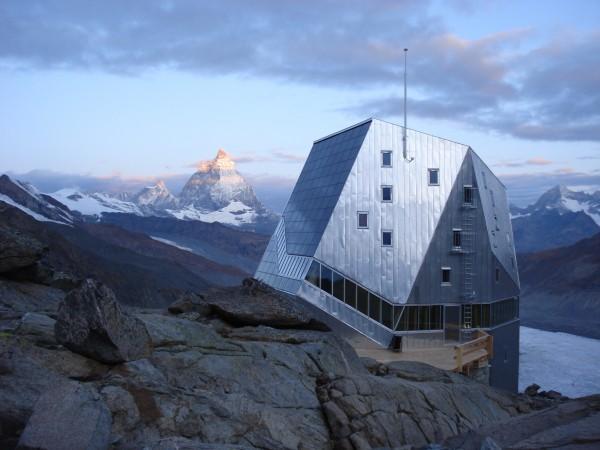 Experts from Swiss architectural Studio Bearth & Deplazes Architekten built the "hut" in the Swiss Alps. Non-traditional local structure, called Monte Rosa Hut, is designed to give temporary shelter to tourists, conquering snow-capped Alpine peaks.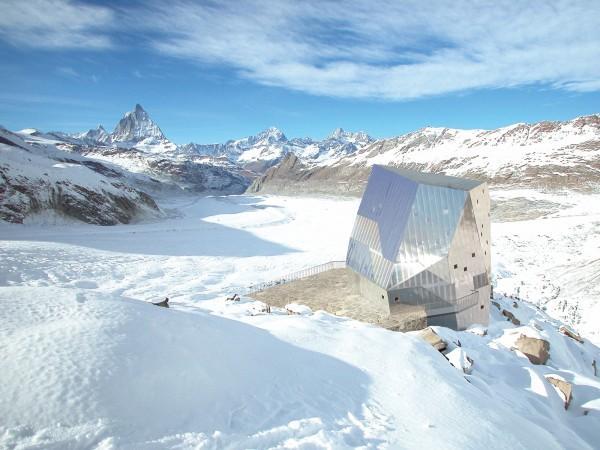 It is quite a comfortable place provides the conditions for rest, sleep, food and meet other travellers. Here you can also wait out the bad weather.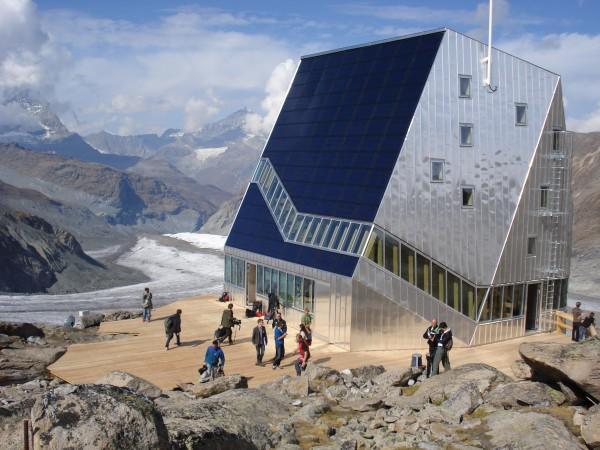 The building can accommodate 120 people and is committed to harmoniously adapt to its natural environment and gives the opportunity to contemplate the picturesque views of the mountain landscape.
Source: /users/276