Sometimes Pets become a burden. Not everyone has the opportunity for daily interaction with the animals, it is a pity to leave the house one cat or dog, leaving for a few days or a week on vacation, a business trip. Animal feed and water. Sometimes you have to look for a place of temporary refuge, leave the keys to neighbors, but if no option then to postpone the trip to the warm sea for an indefinite period. To help solve the problem of the wonder of modern technology — feeder for Pets Pintofeed. It will provide the pupil with food at exactly the right moment.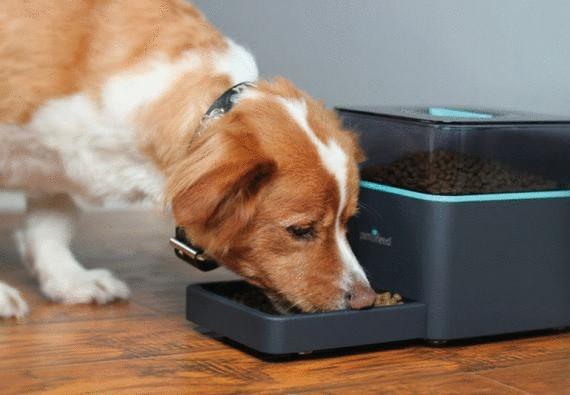 The feeder has developed the eponymous company from Pasadena, California. To control the device using a smartphone, equipped with a mobile app. Automatic feeders for animals, feed feed hourly known since the 30-ies of the last century. But this time the pet lovers offers much more than just "the Cup is connected to the clock".
Wireless feeder can supply feed on schedule or on command of the owner, filed with the smartphone. But that's not all. The feeder will report regularly on the state of Affairs, referring to "soap", in Twitter or Facebook. She will tell you about when began and ended feeding, I will inform you of the released feed and how much of it remained uneaten.
Using a set of sensors and an algorithm with the elements of artificial intelligence, Pintofeed summarizes all the information gathered in the form of graphs. Thus, the owner can obtain a complete picture of calories, appetite and mood four-legged friend.
The feeder is made of high impact plastic and has a capacity of more than 4.5 kilograms of dry food. It is equipped with a built-in self test. The moving part is moved by using two electric motors of alternating current. In principle, it would be sufficient and one, but the second improves the reliability of the design. Power supply the device is not terrible, if anything will rescue backup battery. But if the dog scattered the feed, it gets in the wrong place and the tray is stuck, the feeder will be able to eliminate the binding mode of vibration.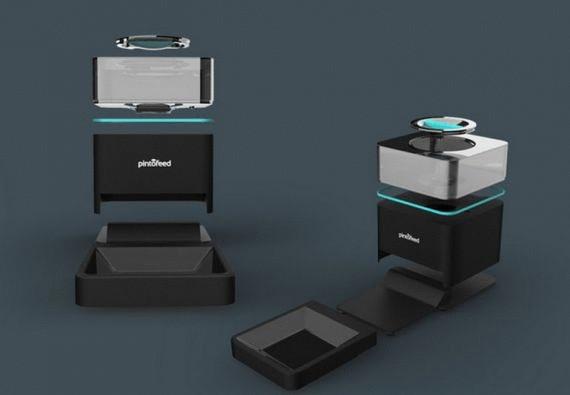 Perhaps, in this intellectual miracle no flaws, except that wouldn't prevent video calls with automatic translation of dog language.
According to the company, it is ready to start production. As usual, there is sheer detail, starting capital, which announced on the website IndieGoGo. It is expected the appearance of the trough in sales in June 2013.  
Source: /users/104