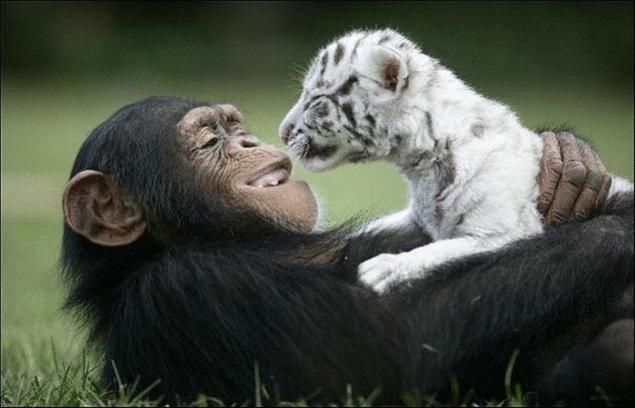 China York, caregiver at the shelter Institute for rare and endangered species in South Carolina (USA), regularly cares for different young. Since China York went chimp Ajanta, they became inseparable friends, and the monkey began to help the girl take care of the kids.
Mitra and Shiva, a 21-day cubs of white tiger in the photo along with the Tea, were born during hurricane Hannah. Their habitat was flooded, and while the mother tigress was in the stress, to leave cubs with her was dangerous, so the babies were moved to a shelter. Here, the cubs gained their second mother in the face of a chimpanzee. The founder of the animal shelter, Dr. Bhagavan says that the monkey Ajanta cares for all, from leopards and lions to orangutans, copying the behavior of their "human" mother of China. She pushes the young to himself, playing with them and even helping to bottle-feed.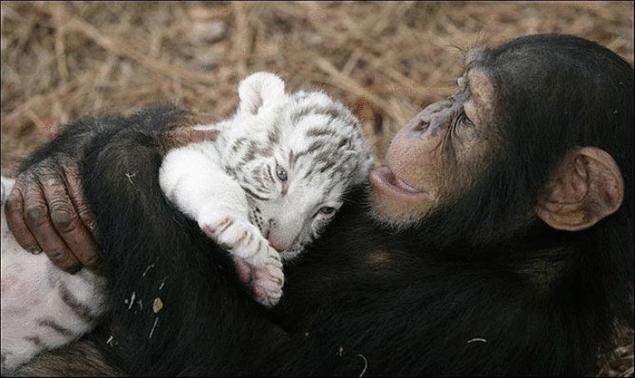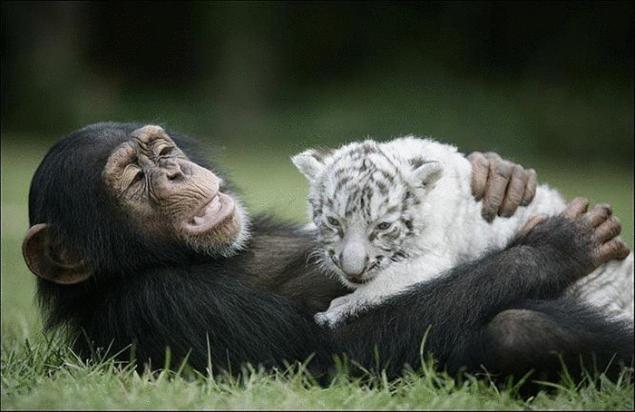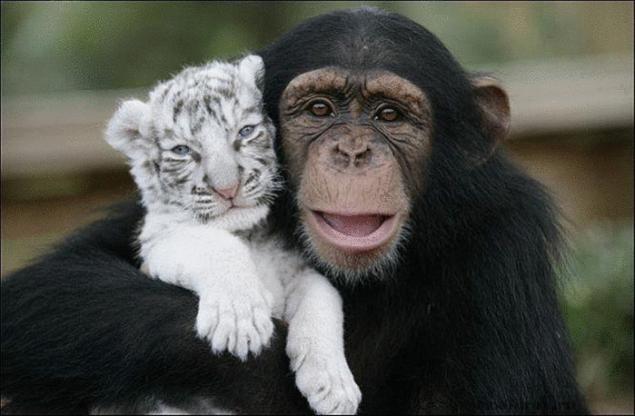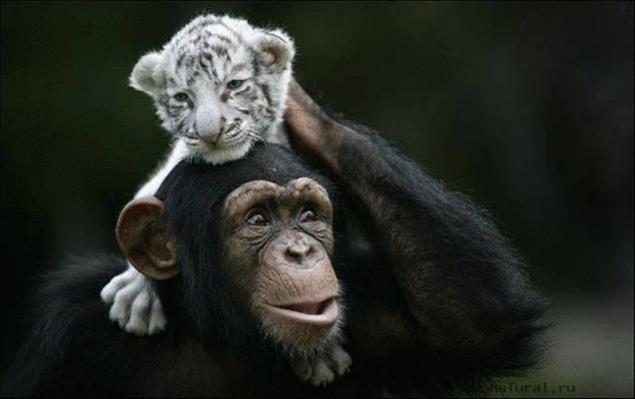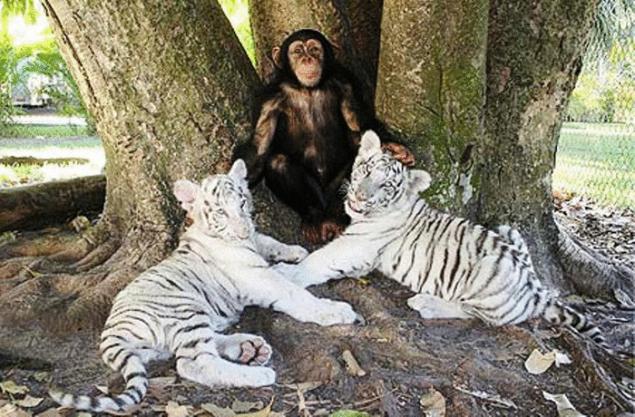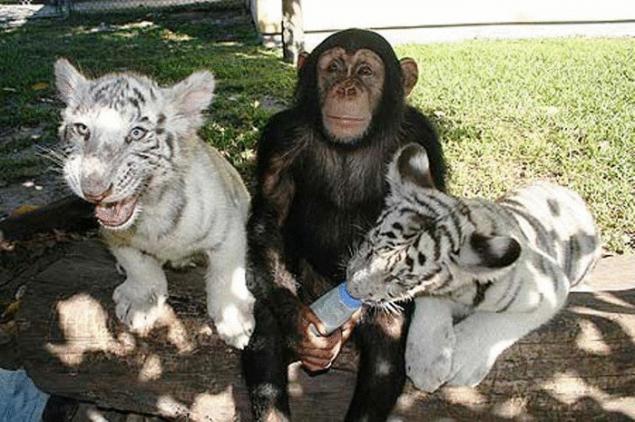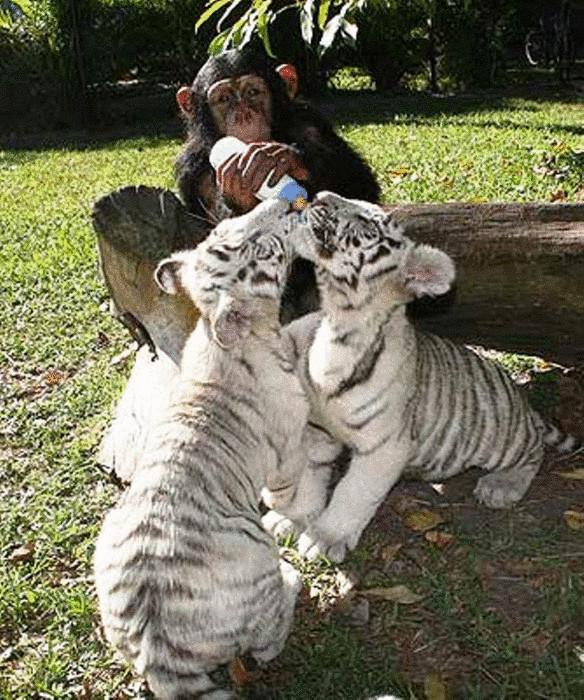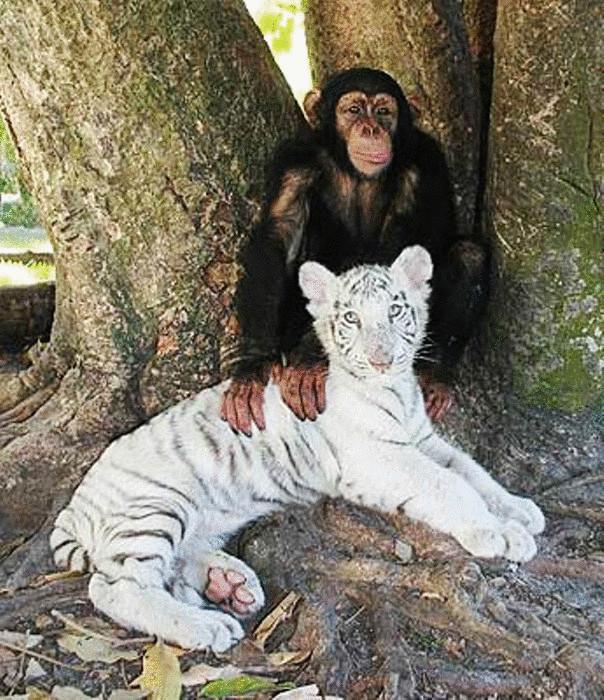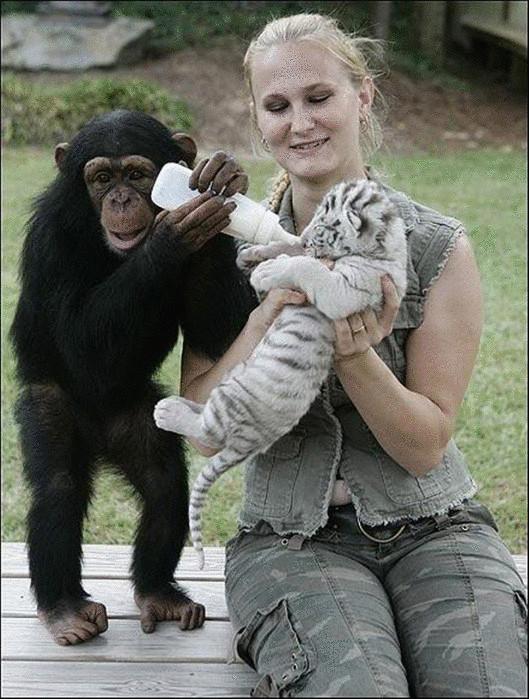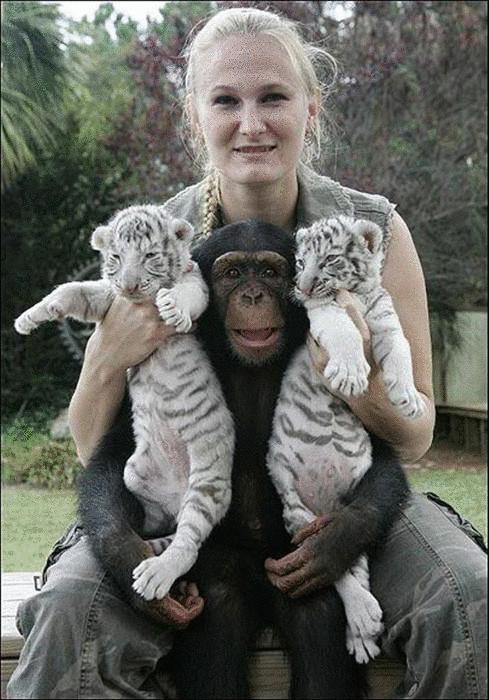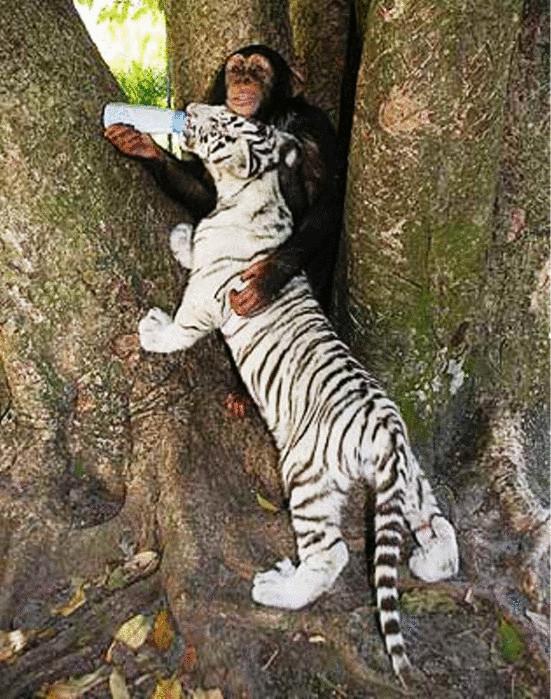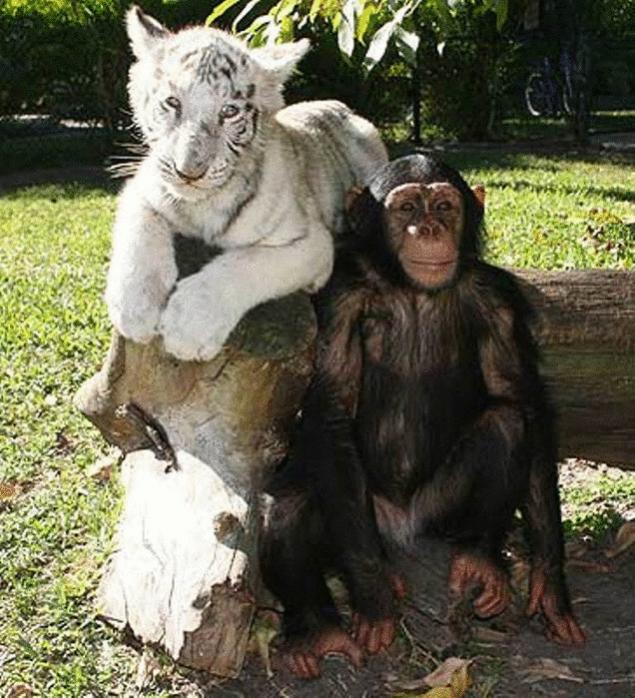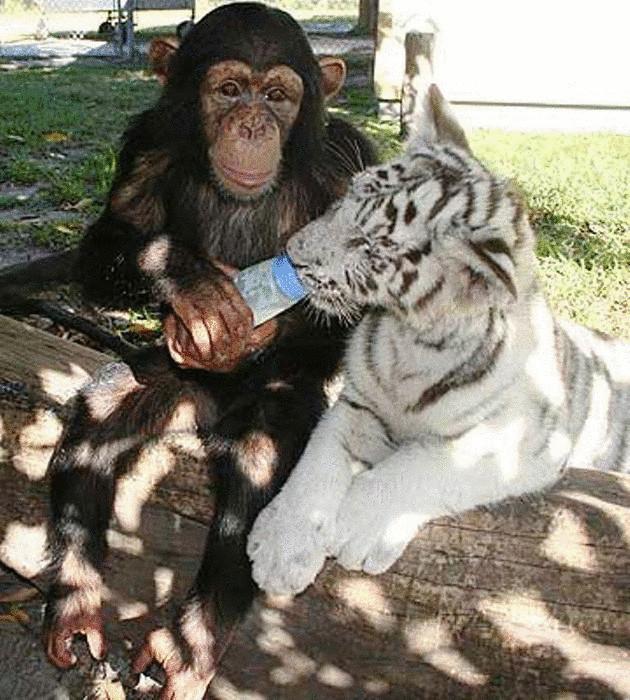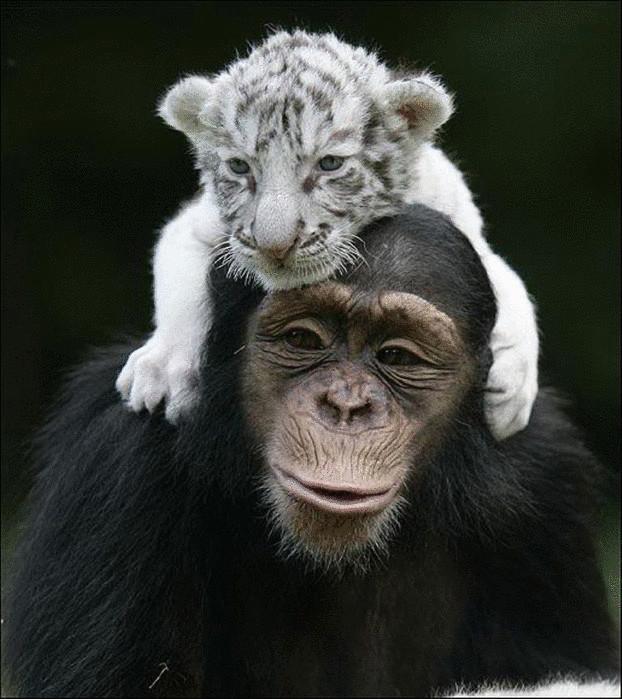 The cubs are represented in these photos have grown up, but still belong to the Ajanta as a mother.published
Translated from English www.petside.com  
One such story — let's see, I wonder ...
P. S. And remember, just changing your mind — together we change the world! ©
Source: www.liveinternet.ru/users/5458684/post362278915/