All have long been accustomed to the fact that everywhere in the world uses solar panels, but solar battery, which is also the screen of Your smartphone is something new.
The engineers of the French company SunPartner has created a special screen for mobile phone which is able to collect energy from the sun. Of course, he will not be able to fully replace the chargers, at least, because such "charging" can be used only in the daytime, but, nevertheless, will significantly reduce the time for the outlet from which to charge the phone.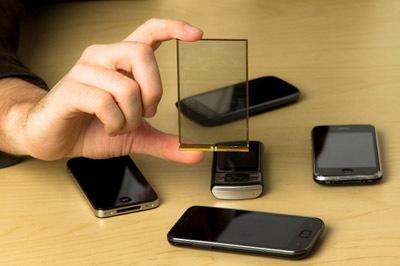 At SunPartner are very sensitive to the development of the technology Wysips Crystal and is therefore protected her more than 20 patents. In General, the representatives of the company virtually nothing to tell us about their new green technology, but I say only, that it is very marginal impact on the cost of the phone. If Wysips Crystal to start production of the smartphone with the display will be only for a few dollars more expensive than a conventional screen.
Just think how many people each day recharges your gadgets and how long it require electricity? Screen from SunPartner can be a very useful "green" innovation for all humanity, because now the phone can be recharged just by putting on the window or sitting at a table in a street cafe, and the tourist program with the display will generally be indispensable. published
P. S. And remember, only by changing their consumption — together we change the world! © Join us at Facebook , Vkontakte, Odnoklassniki  
Source: gadgethome.info/ekran-solnechnaya-batareya-dlya-smartfona