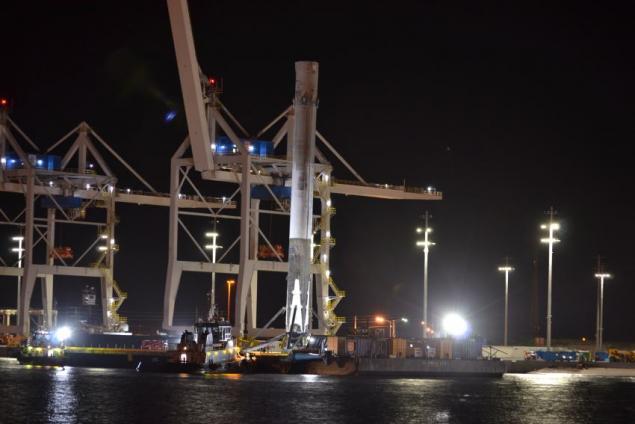 Successful return and landing of the first stage of the spacecraft company SpaceX Falcon 9 - a real event. And not only for the company itself, but also for space exploration in general. It is likely to debug the first stage of the return process will reduce the cost of start-up, and therefore - and the cost of delivery kilogram payload into space.
landing stage challenge for the offshore platform has been (and still is) very difficult. It should be taken into account the dimensions of stages, its speed and relatively small dimensions of the barges. In this case, the company evaluated the probability of successful "splashdown" as rather high. The fact that all identified deficiencies found during the previous stage were planted are now corrected.
And indeed, everything went perfectly.
Onboard view of landing in high winds pic.twitter.com/FedRzjYYyQ- SpaceX (@SpaceX) April 9, 2016
 Let me remind you that the stage has successfully managed to land, but the sea, and on land. Then after a few minutes after starting the first stage of the rocket Falcon 9 v1.1 Full Thrust approached the landing site Landing Zone 1 (LZ-1). Before the approach to the Earth's surface level including the engine to brake. The stage opened four pillars on which she sat. Engines disconnected. Step exactly he stood on the tarmac LZ-1.
During the press conference, which was made by Elon Musk, head of SpaceX, it was announced the return to the port level, then it will be considered the possibility of re-use of this element. Test runs, including engines, will show how realistic reuse the return stage. The launch will be carried out in May and June, it is that the mask can not give an exact date.
The stage has already arrived at the port. Watch what is happening here, you can almost personally - web camera transmits video in high quality.
There are also photos. They allow us to judge the size of the stage. Yet it is much more than it seems when watching video landing.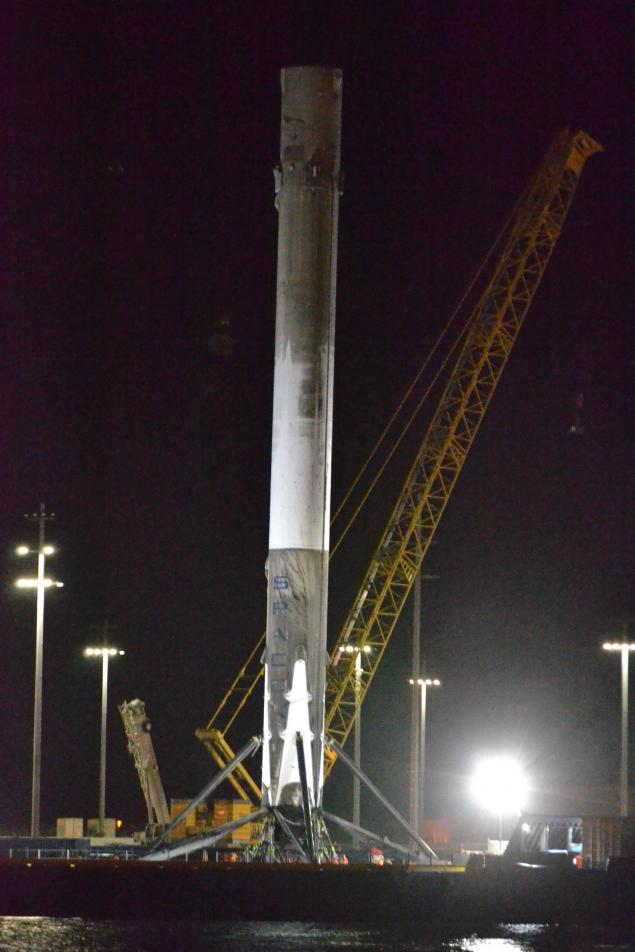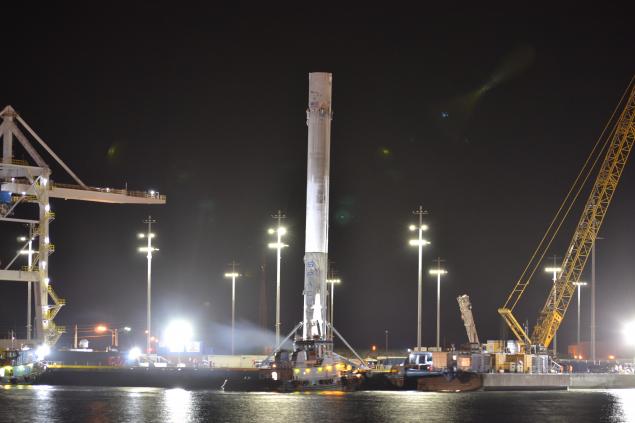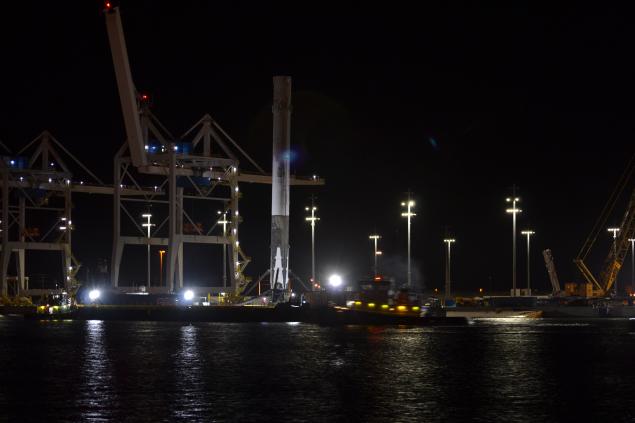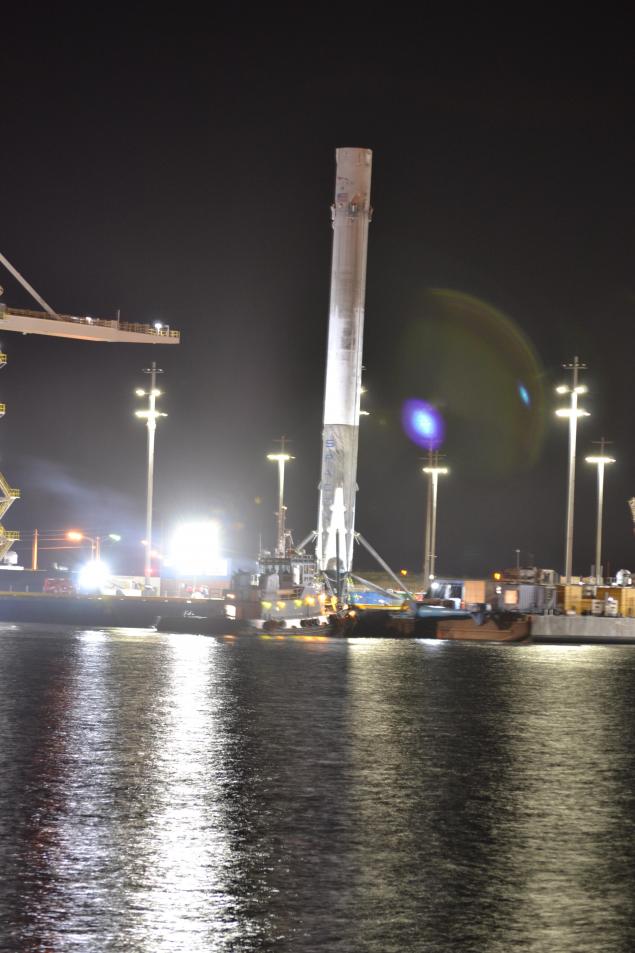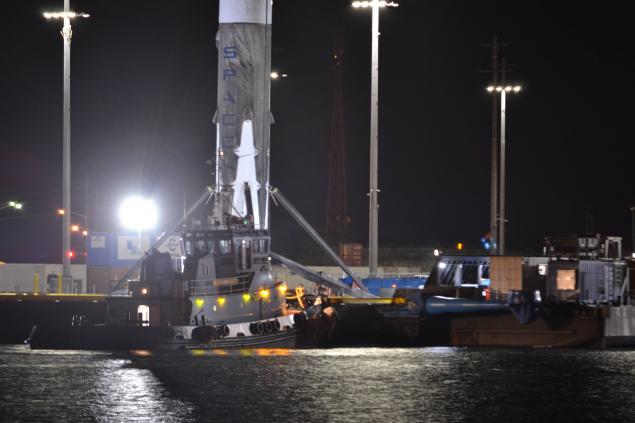 And here further transportation:
More shots of offloaded Falcon booster at Port Canaveral. pic.twitter.com/2JUKVdCJFN- James Dean (@flatoday_jdean) April 12, 2016
Source: geektimes.ru/post/274174/