New Horizons passed the most detailed pictures of Pluto for all time Bashny.Net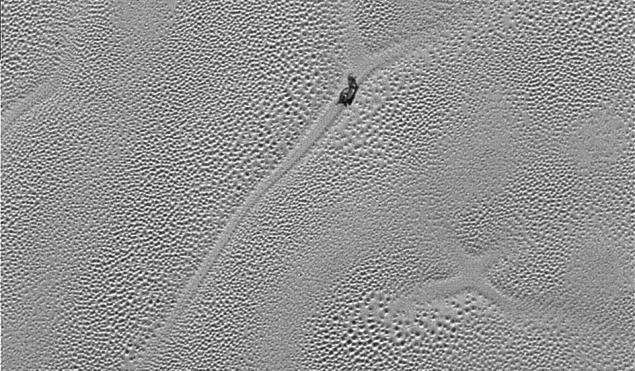 When you click on the image to open the picture in full size i>

Spacecraft New Horizons continues to transmit accumulated during travel photos to Earth. Now begins the transfer of the clearest pictures with a maximum resolution of about 77-85 meters per pixel. Thus, scientists have got images of the Earth the center of the "heart" of Pluto. These pictures are very clearly visible area with X-shaped pattern.

After studying the pictures, the astronomers had already draw some conclusions about the structure of the planet's surface at this point. As you know, the "heart" of Pluto consists mainly of nitrogen ice. This uneven surface with a large number of wide areas 15-40 kilometers. The edges of these areas dropped slightly when compared with the central regions - 30 meters or less.

Some scientists believe that these irregularities are due to lowering of the depth of chilled nitrogen ice. The process of changing the surfaces of cells, constant, it lasts for millions of years. During this time, some surfaces appear to merge with other cells of the other goes in depth. Perhaps, say scientists, cross pattern formed by the merger of the four surfaces immediately.





Snapshot entered the Earth on December 24 after nearly five months after the passage of the spacecraft New Horizons in the distance 12, 5000 kilometers from Pluto. The transmission of information will be carried out continuously until August 2016 or longer. This duration is due to a large amount of accumulated information and low-bandwidth communication channels New Horizons - Earth.

Currently, the spacecraft continues to move in the direction of the Kuiper Belt. More specifically, the object 2014 MU69. To get close to the object New Horizons needs to January 1, 2019.

Source: geektimes.ru/post/269000/
Tags
See also
New and interesting
New and interesting