Every week in the world of fashion, new trends. The same applies to and
nail design
To create such a stunt manicure masters use holographic cellophane. It is attached with special glue and cover the topsheet. Cellophane shimmers in the sun, creating the effect of broken glass.

"Broken Glass" by such design can not go ...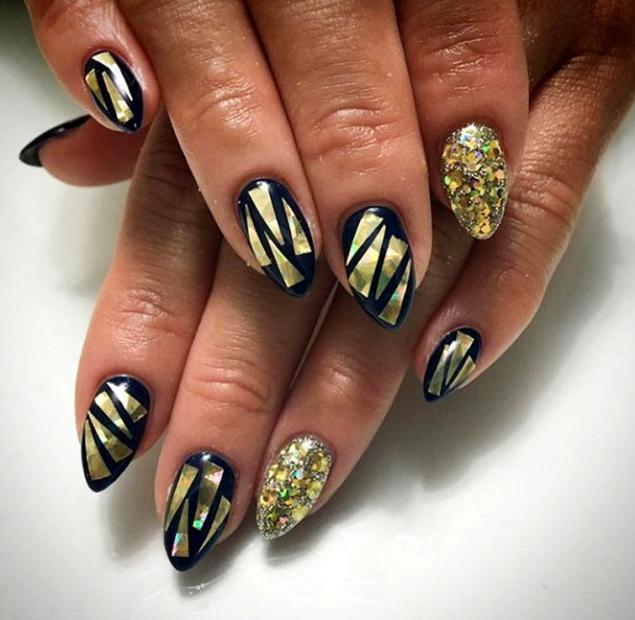 After all these nails look very stylish !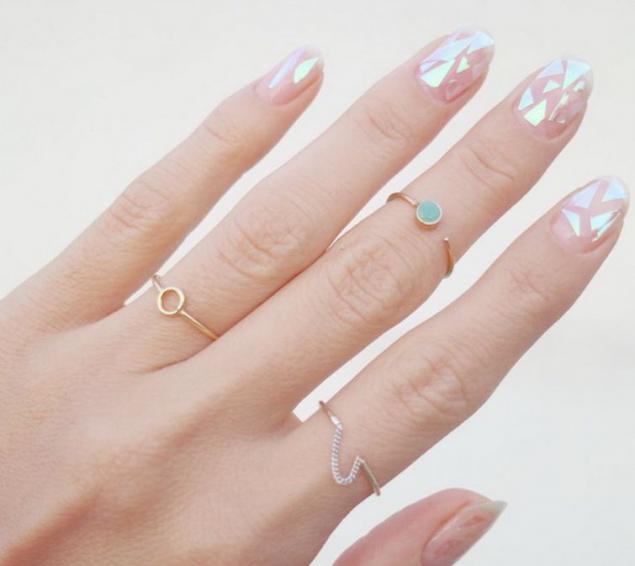 The holographic cellophane can be glued to the nail.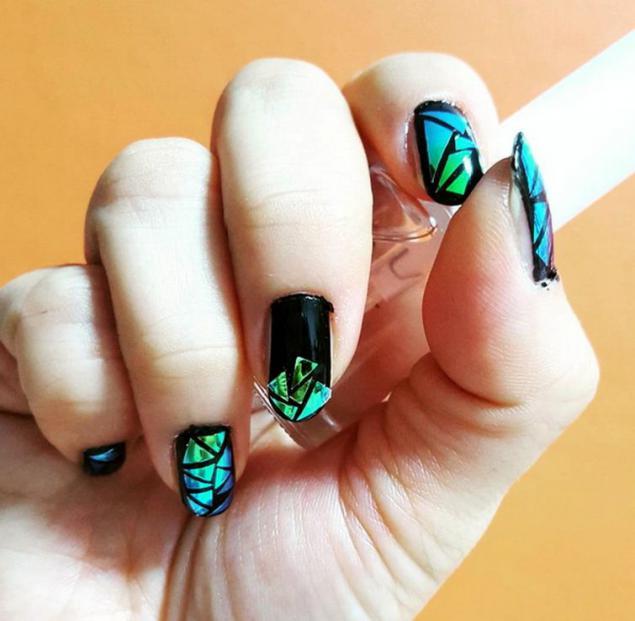 And you can cover them all the nail plate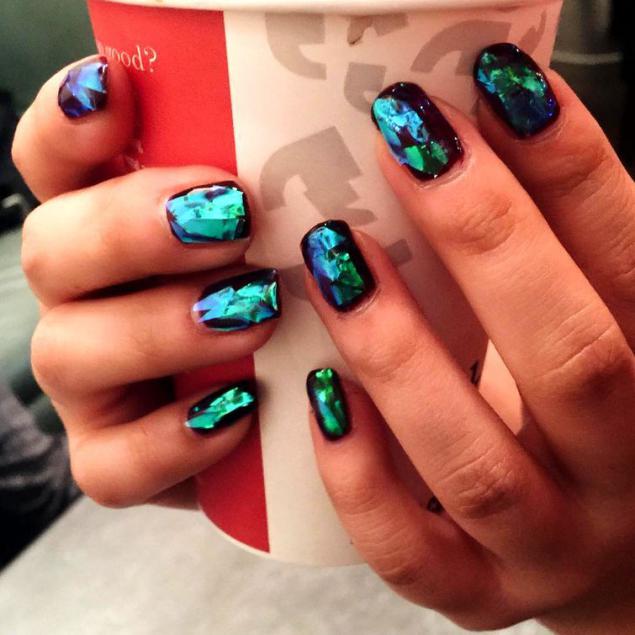 Or you can just do a little emphasize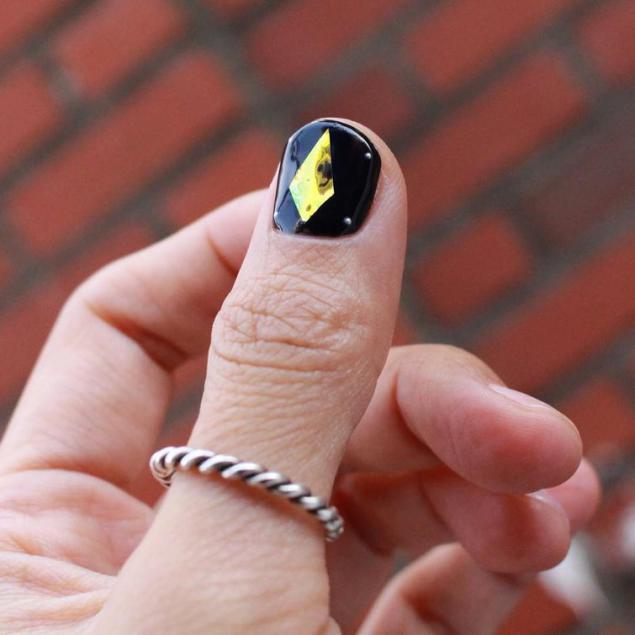 In any case, such nails look very stylish!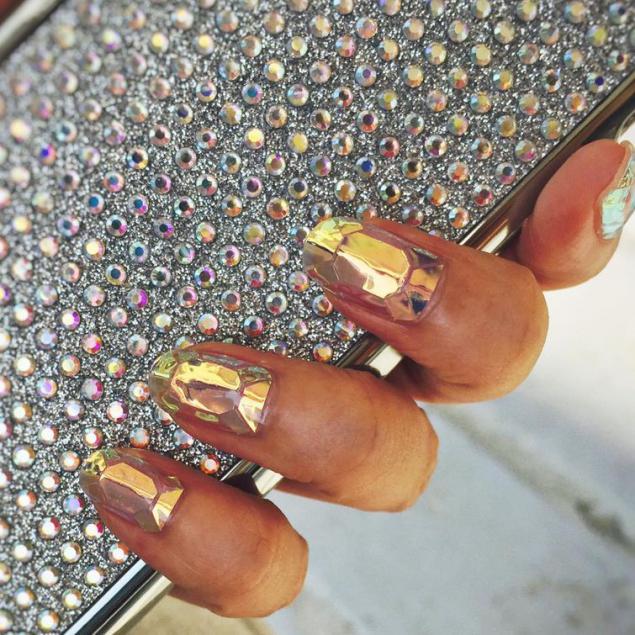 This trend is gaining momentum around the world.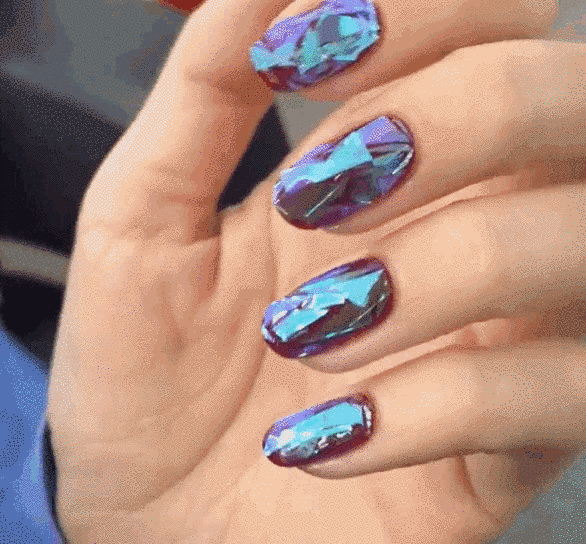 Women from around the world are beginning to spread photos your nails with the effect of broken glass in the social networks.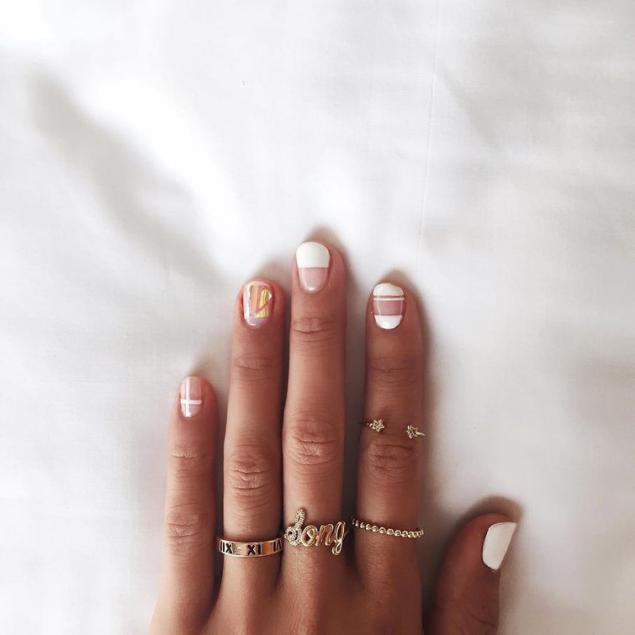 Such a manicure can not remain unnoticed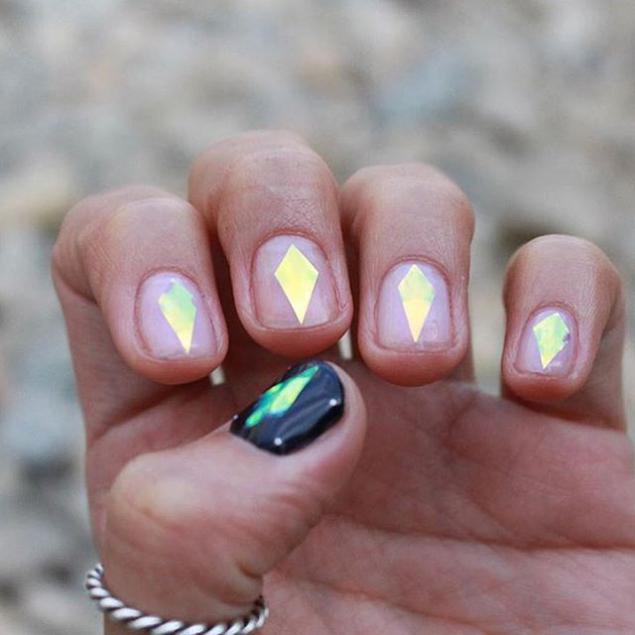 This design approach and a young girls and women aged.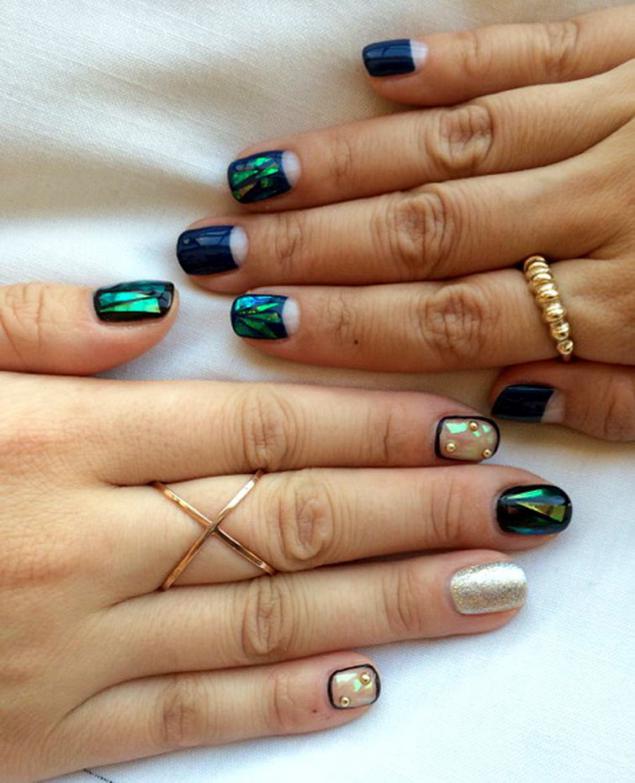 Be always in the trend ...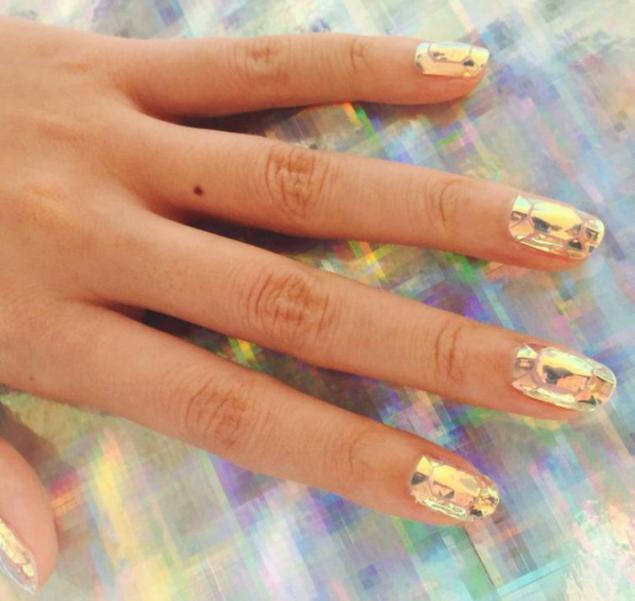 And try to do the same yourself!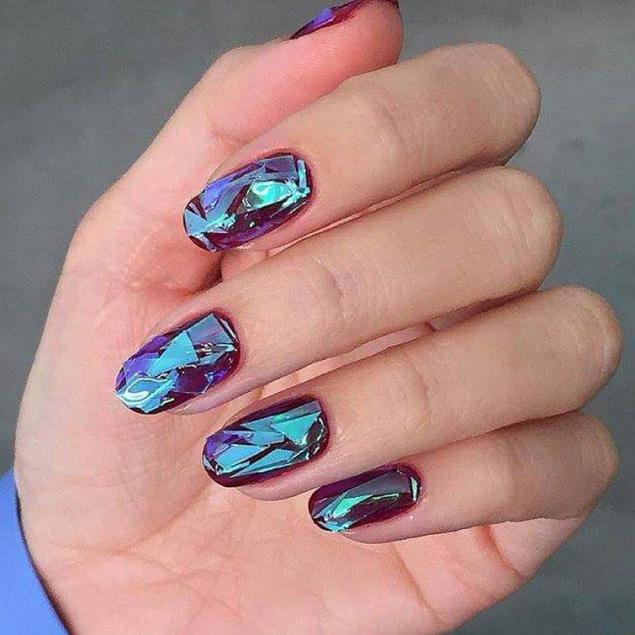 I do ask for his master to give me such a design nails, because I liked it. If you, too, did not remain indifferent to the «broken glass» , then tell her friends about this idea!

via takprosto.cc