All happy families resemble one another - these helpful privychkami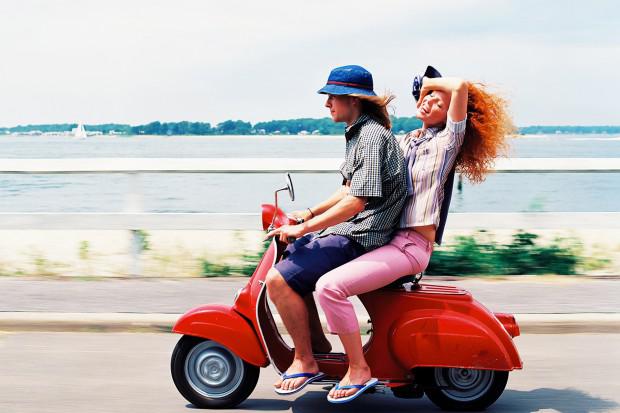 Recently, users of the service sharing knowledge Quora to discuss interesting topics: "What habits have different associations permanent happy couples?". Conclusions - a mixture of personal rituals, habits and qualities - are instructive. That's what habits reputedly been recognized as the most conducive to a healthy relationship:
1. They communicate, communicate and obschayutsyaPolzovatel Quora Tim Greil said that whenever his wife their opinions do not coincide, they do not let it take its course. Instead, they talk as long until completely understand each other.
«We are talking about the education of our sons about how to spend our time discussing our schedules to make sure that we are not too busy. If we disagree about something important, I always try to find a solution that would suit both before acting ».

blockquote> 2. They know about the experiences and with great care relate to emotional well-being of each drugaOdna anonymous visitor said that in 36 years of marriage, she and her husband learned that you should always tell your partner about your fears, troubles and pain. She writes:



«If one of us hurt, we are talking about it. Anyone who feels offended, said continuously until reprimand the pain will not go away. The other listens and asks questions to better understand. If the person who made the hurt can fix it - we fix ».

blockquote> Remember - what's going on in your head, it is known only to you, the other person into your soul will not be able to climb. So sore blurts out loud - the only way you will have a chance to be heard and understood.




3. They spend time together, but everyone can do their delomKogda by Marcus Geduld and his wife are still together, they do not have to do everything together. They can sit on the same couch, but everyone is busy in his own thoughts.



«The wife can watch TV while I write the answer to Quora. Or it can solve a crossword puzzle, and I - read. It's cool - to be there, in one room and not to have to entertain each other ».

blockquote> You just have to be nice and warm together - no one is obliged to entertain.

4. They begin a relationship as equal partners and remain ravnymiV the outset it is important to properly analyze the relationship, try to predict their development and see whether it will be a partnership of equals. Anonymous writes:



«If you have not any right think that it is better or worse than a partner, then the relationship will always be built on the superiority and the weakness of one partner will uschemlёnnym. No real partnership in this case will not be ».

blockquote> If the Union is one of the partners has a leading position, and the second by default "number two" healthy these relations can not be named.

5. They encourage differences of each person drugaDva constantly make a choice - to be or not to be together. Unconsciously, you are taking that decision every day. And if you and your partner still choose each other - it is necessary to appreciate. Here is what another wise man:



«Look at your differences as a miracle. For that you loved another man and - for the very new and unusual quality, which you do not. Let them grow. Do not attempt to remove them so that you become one. Always stay two people - each of you is unique, value it ».

blockquote>

6. They obnimayutsyaU Lynn Jen and her husband has a cozy family custom of hugging. Jen wrote:



«Every day after work, we spend five to 30 minutes in bed, where a hug and talk about how the day went. And more of what we want to do in the evening. It must be something interesting - no TVs, computers or phones in their hands. We just finish the day together next ».

blockquote> Embrace - an important part of the relationship. Do not underestimate their importance: the study found that adult as a child, are vital to the daily "obnimashki": it helps to reduce stress and add to the life of warmth and harmony.

7. They regularly with important resheniyaPolzovatelyu Drew Lanza and his wife Jane likes to hold regular "summits". So they called a special family meeting, which agree on the adoption of important decisions for both of them.

For example, when the children are grown, the time has come to hold a "summit meeting" on such important issues as: whether to remain in the same home or move to a smaller house? What kind of financial support should be given to children that they evolved independently on and go forward?

It is important that these issues were made. Drew wrote:



«In such matters, there is absolutely correct answers - that's why we hold" summit ". We realized that this is important - to voice the question, to discuss everything thoroughly, and then together decide ».

blockquote> Do not forget that relationships are given to you to facilitate and improve your life, after all together is much easier to deal with important and responsible decisions. Make decisions together, even if the negotiations will need more time and effort than a "summit meeting". Be patient and remember that your relationship - a place to rest and love, not war, clashes and confrontations.

via factroom.ru