Olovozavodskoy Bridge - build the third road bridge in Novosibirsk over the Ob River, which will soon pass into operation, and it will be the construction of the largest arch span in Russia and the CIS.
Newly built Olovozavodskoy Bridge test the strength of KamAZ.
34 photos and brief commentaries, the author
wizarden.livejournal.com/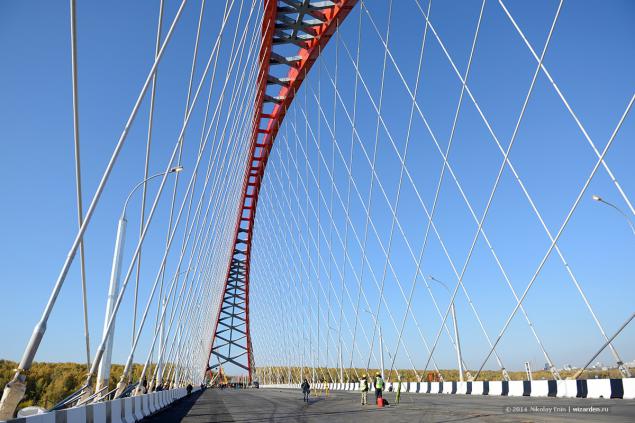 1. Built Olovozavodskoy Bridge checked for strength.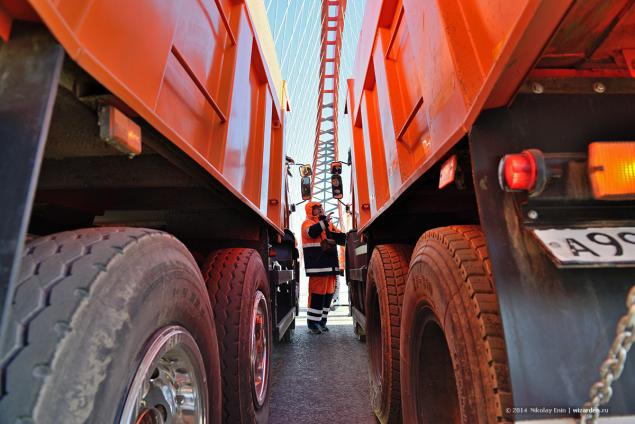 2. Testing began at 10 am and will last until the evening, we were doing before 12am.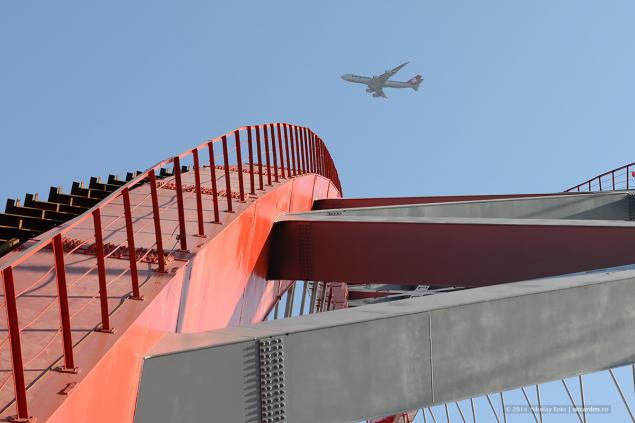 3.Pered start of testing walked across the bridge.
4. Above the decorative elements still continues.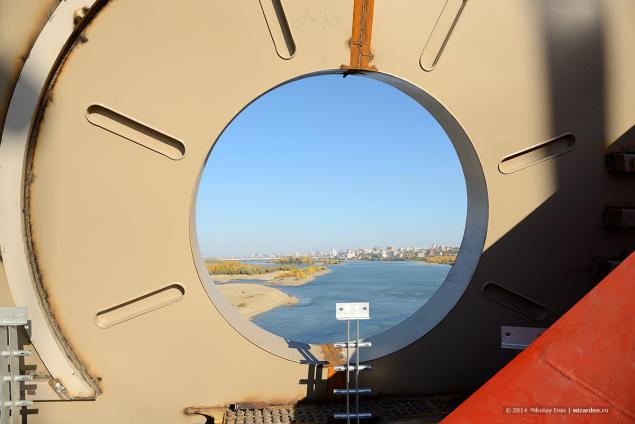 5.Smontirovali ending.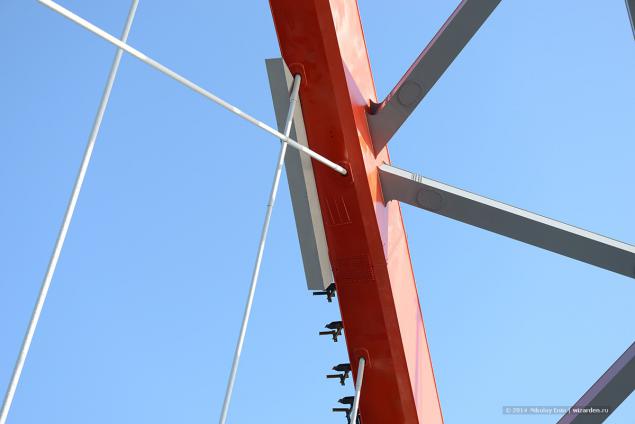 6. To test flight of around put gauges and engineers.
7.Voobsche, tests were not as I expected. Old photos I've seen during these tests drove trucks with sand the entire length of the bridge. Here, everything is happening a little more prosaic.
Trucks were few. To start drove a convoy of 12 cars on a certain area of ​​the bridge.
8.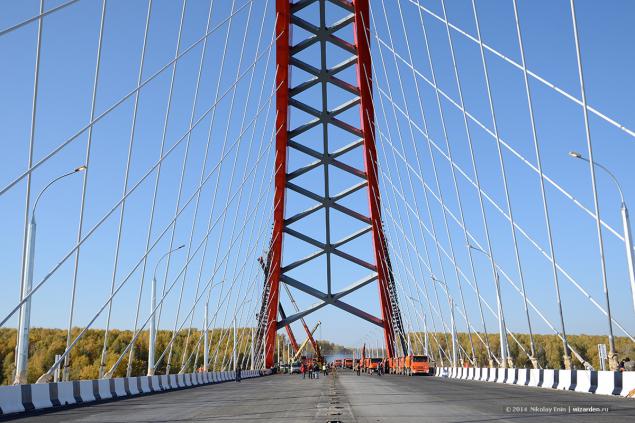 9.Eschё as much waiting for their turn on the shore.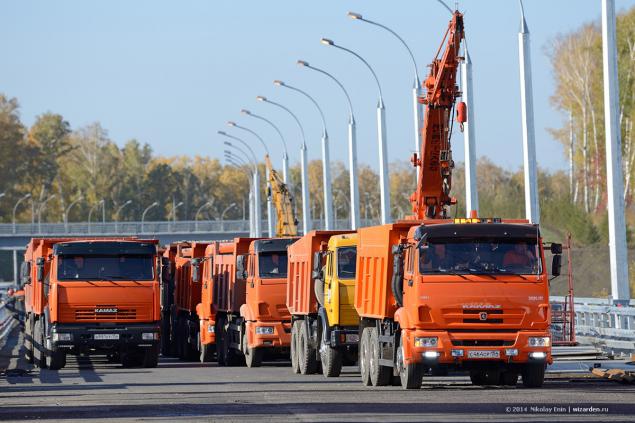 10.Inzhenery arisen measured the load, then "box" Move to another point, again died.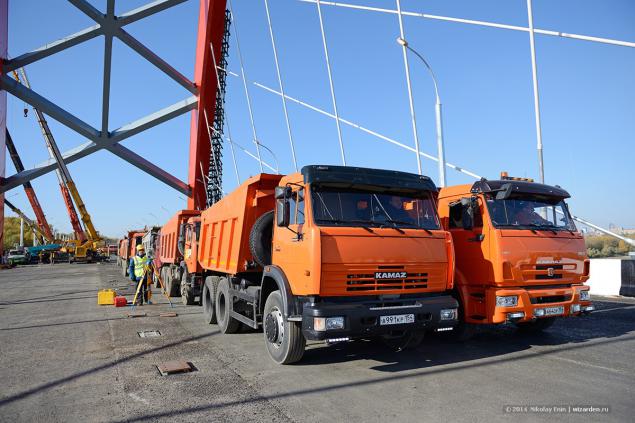 11.I so several times, according to a predetermined plan.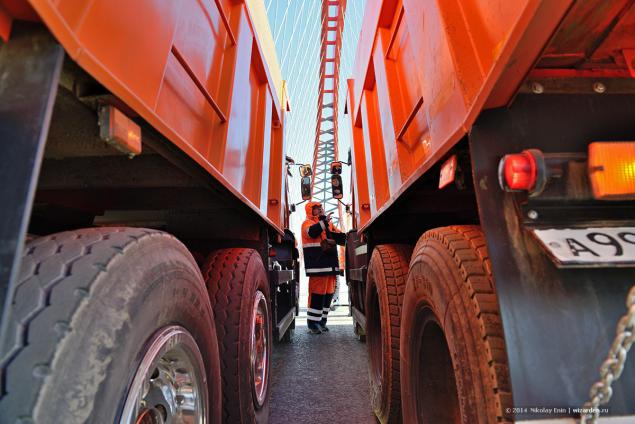 12.Ves loaded Kamaz 25t. Respectively, over the bridge was transferred to a different point of 300 tons.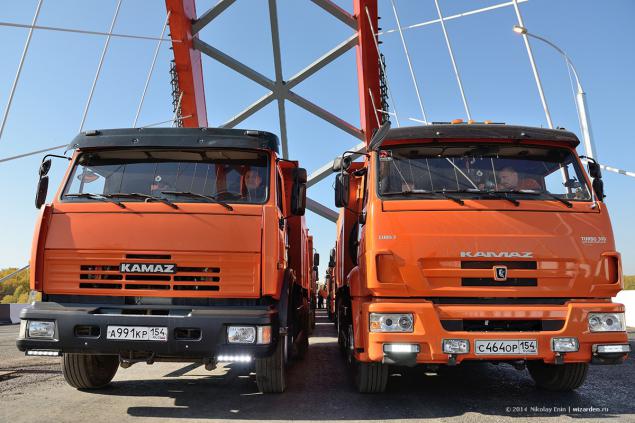 13.Zhurnalisty acquire quadrocopter. At this time, immediately flew 2 pieces.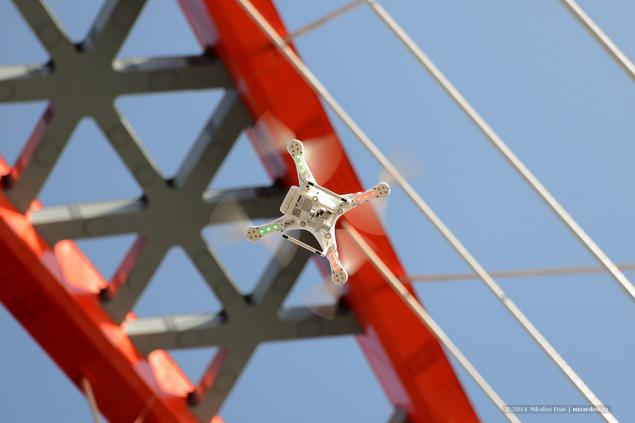 14.Ocherednoe movement.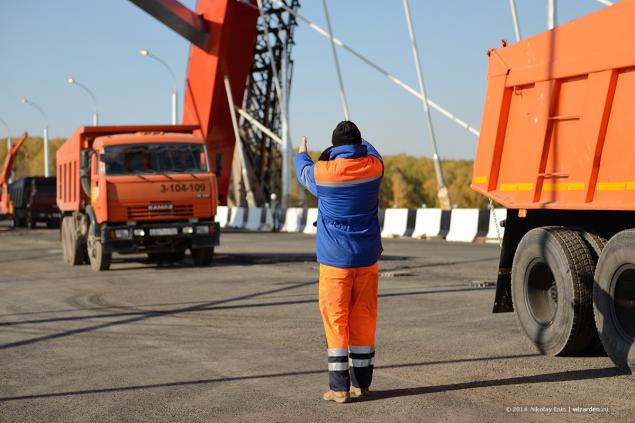 15.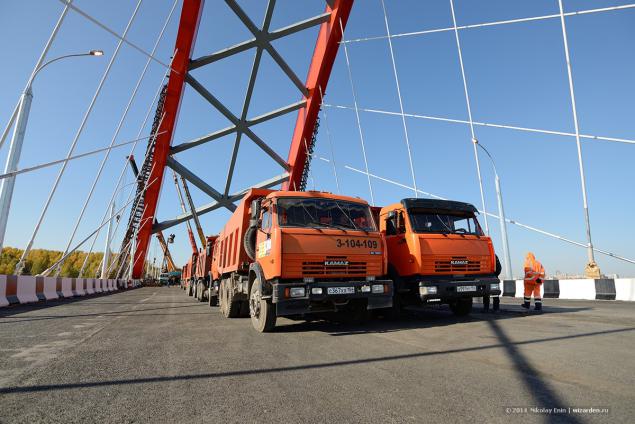 16.Teper created pressure on the right side of the span.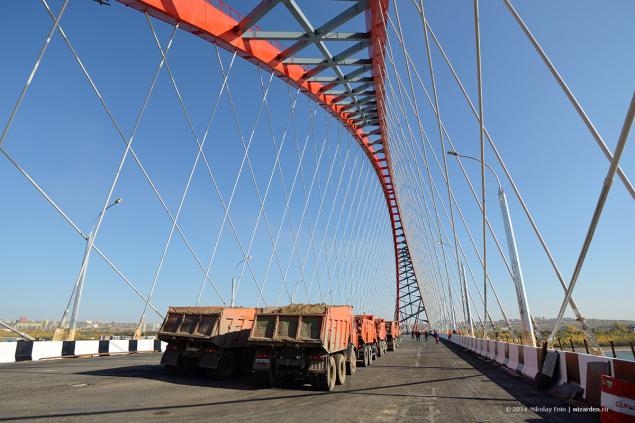 17.Sredi machines.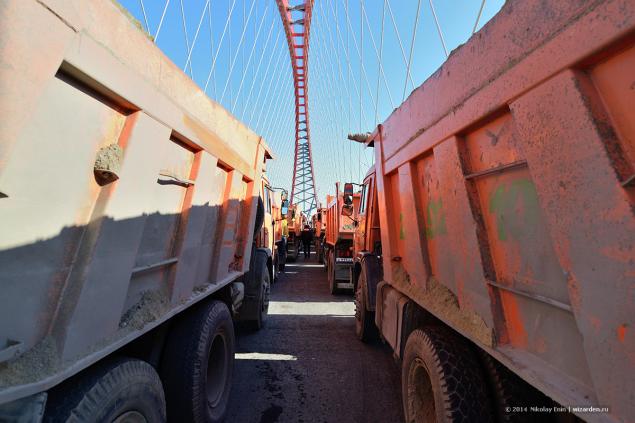 18.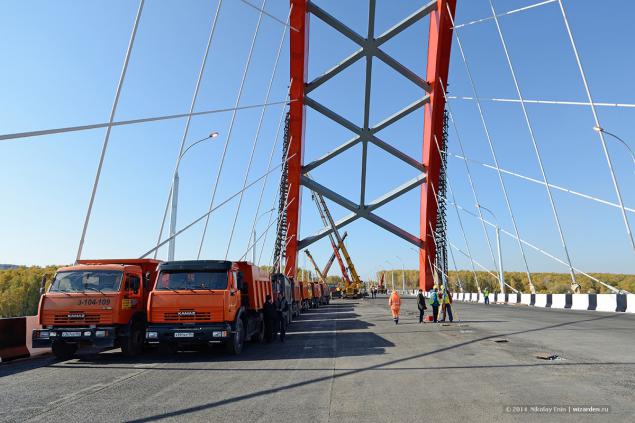 19. During these tests, in tradition, under the bridge boat swims with the management in order to demonstrate this reliability of the design. Part of journalists imprisoned in a separate boat for taking this action, and I decided to take pictures of the bridge.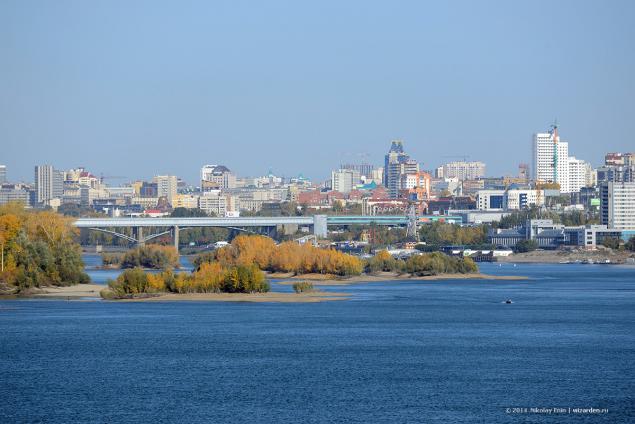 20.Kater reporters.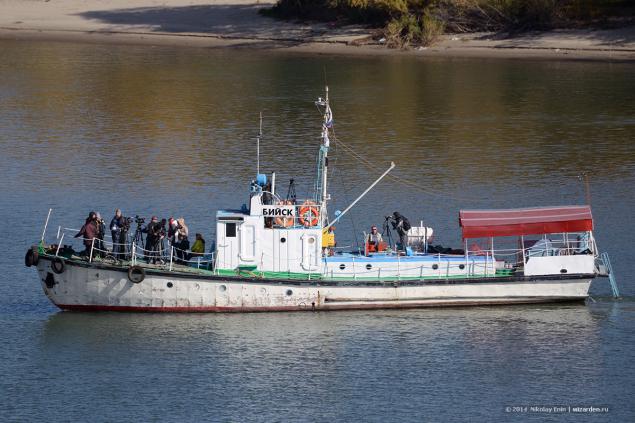 21.Ozhidaya boat, met here this device.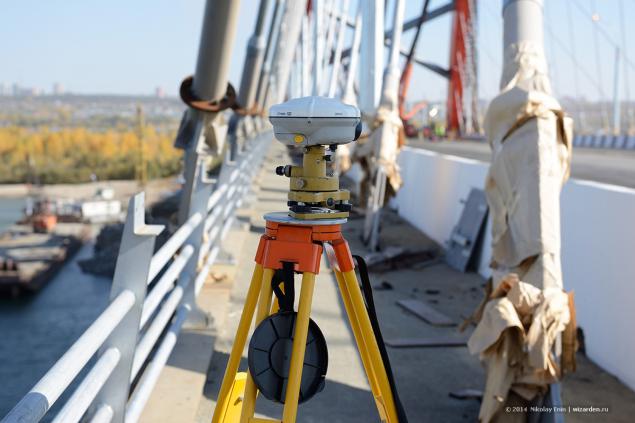 22.Eto satellite receiver GPS-GLONASS, as opposed to household appliances, able to measure the deviation of up to several millimeters.
23.Tem time on the bridge does not stop maneuvers technology.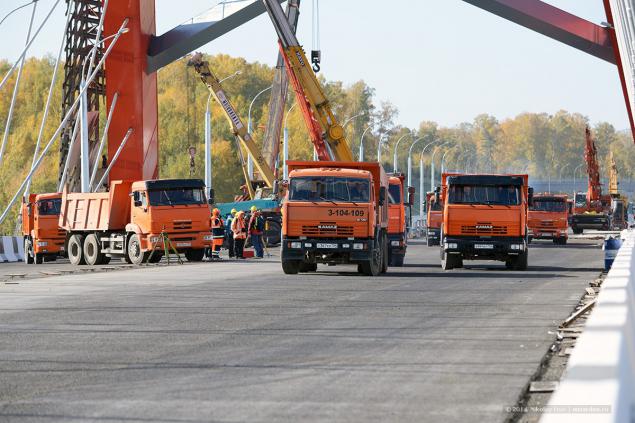 24.Vid on the pedestrian walkway with railings.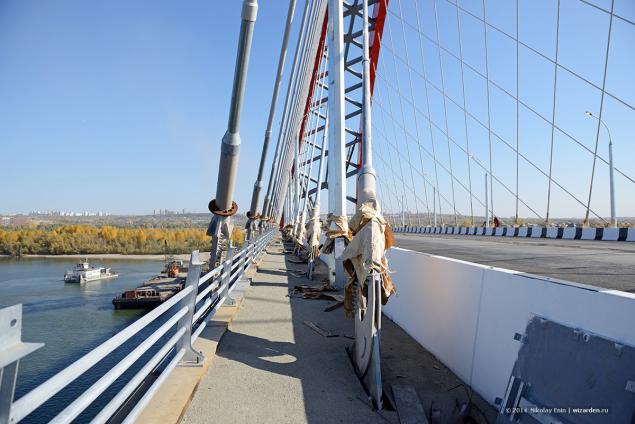 25.Kater with rukovodstvom.Zaplyvaet under the bridge.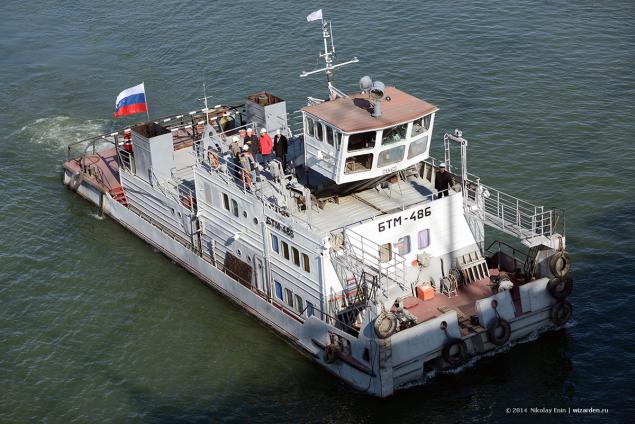 26.Kolichestvo KamAZ doubled. Now cross the bridge moves weight of 600 tons.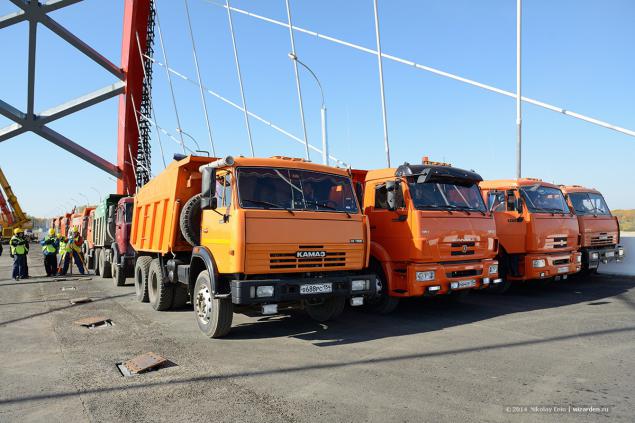 27.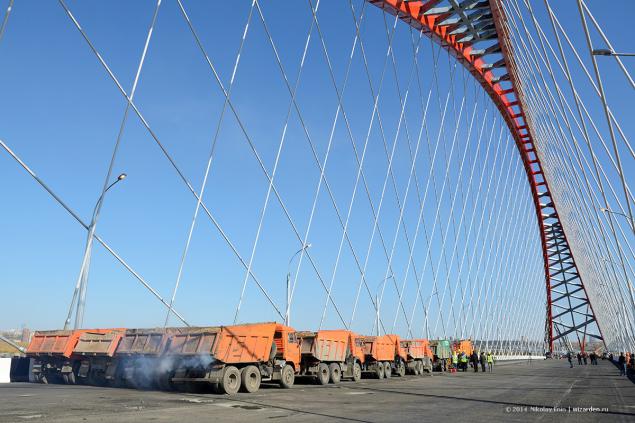 28.
29.Magichesky crystal 100 to the reliability of the bridge :)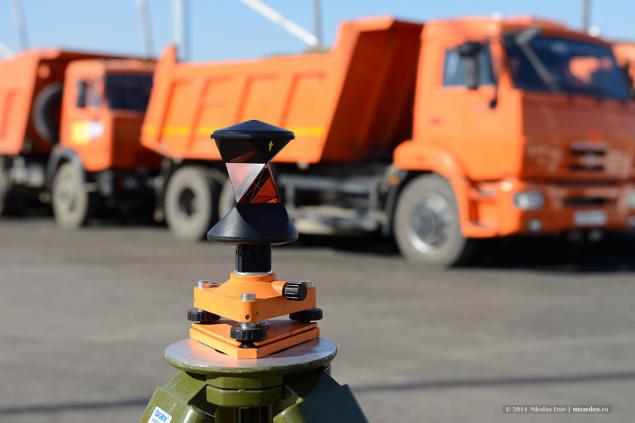 30.Posledny frame on the bridge, time is up.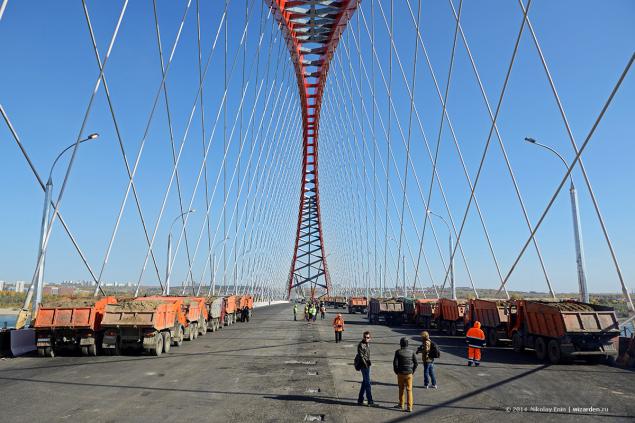 31.Dlya complete the picture, took off in the area.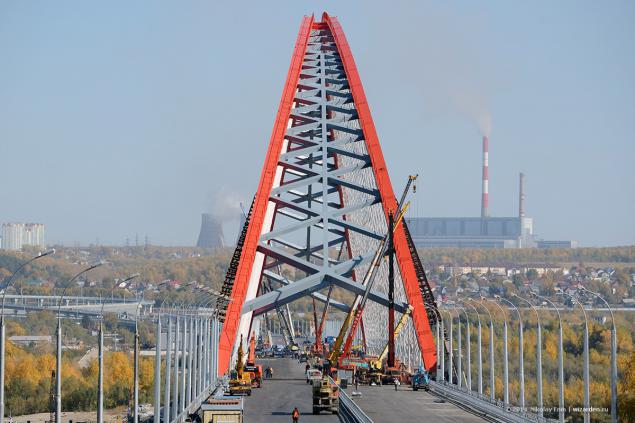 32.Denёk was sunny, then what you need.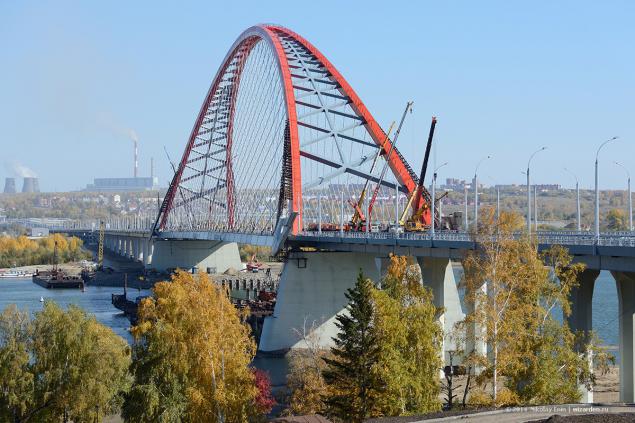 33. The "box" on the part of KamAZ.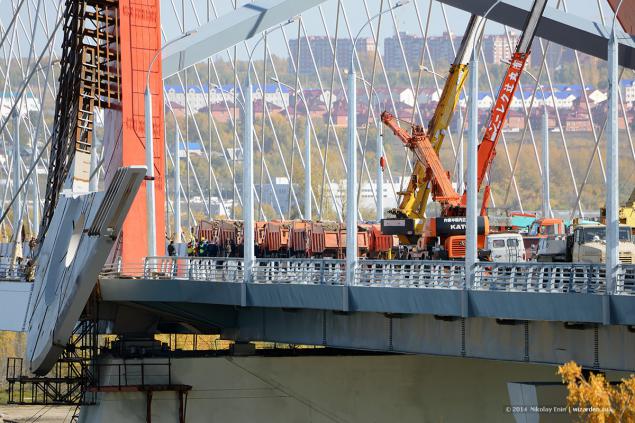 34. That's all. Thank you all.