Georgia May is clearly the best inherited from his father, the iconic rock musician Mick Jagger. Soulful, live, young - selection for the third in a row cover gloss Miss Vogue was obvious - it is the embodiment of youth, radiating positive.
About favorite images from the shooting
Top white net, which was worn as a base for a black dress from Simon Rocha complete with all accessories. For me, these are not peculiar fashion images. And I was delighted with the dress Chanel, made of classic tweed.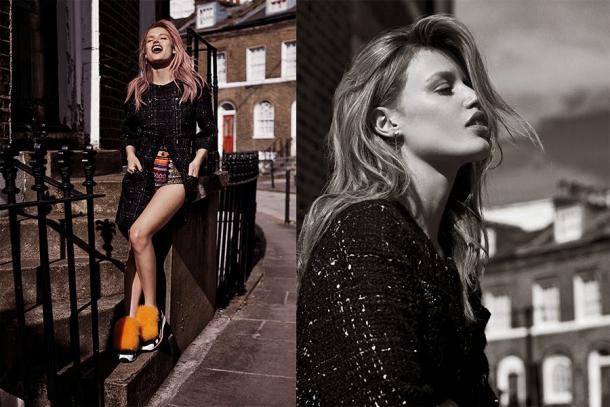 Model Georgia Jagger in shooting for Miss Vogue Australia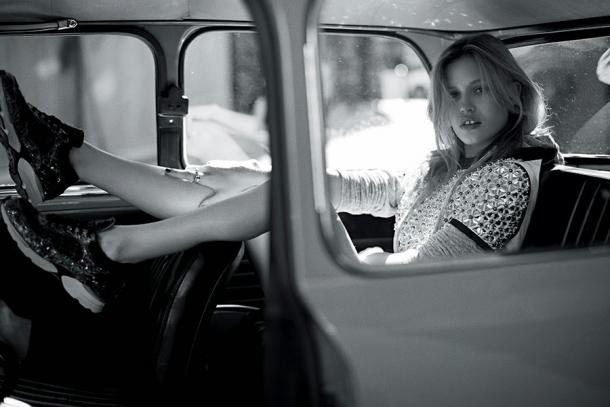 Model Georgia Jagger in shooting for Miss Vogue Australia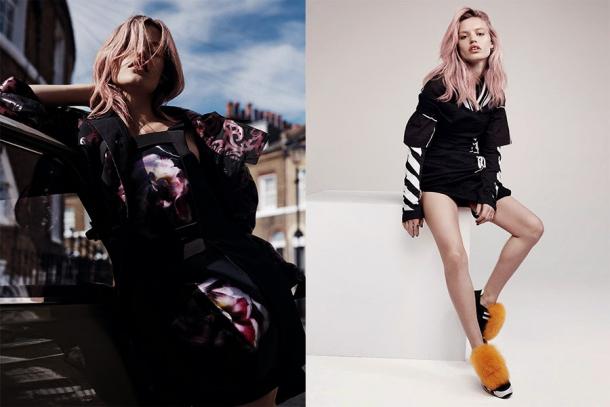 Model Georgia Jagger in shooting for Miss Vogue Australia
About parents
I knew that my parents are public people, but as a child I perceived their work for granted. No matter who you are by profession - musician or a doctor, it's just a job. Yes, for others it may seem surprising, but to thyself, it is natural and very familiar.
Georgia Jagger Mick Jagger with his father and designer L 'Rennes Scott
On the relation to London and New York
My Choice - London, despite the fact that I often fly to New York. Once a month, you can just run into me in a hotel. I meet with friends, go shopping, but my heart is wholly owned by London - where is my home. For girls who have grown up in the aesthetics of London, New York may seem too active city. If you stand in front of me is a choice where to continue to live, I would definitely stay in London.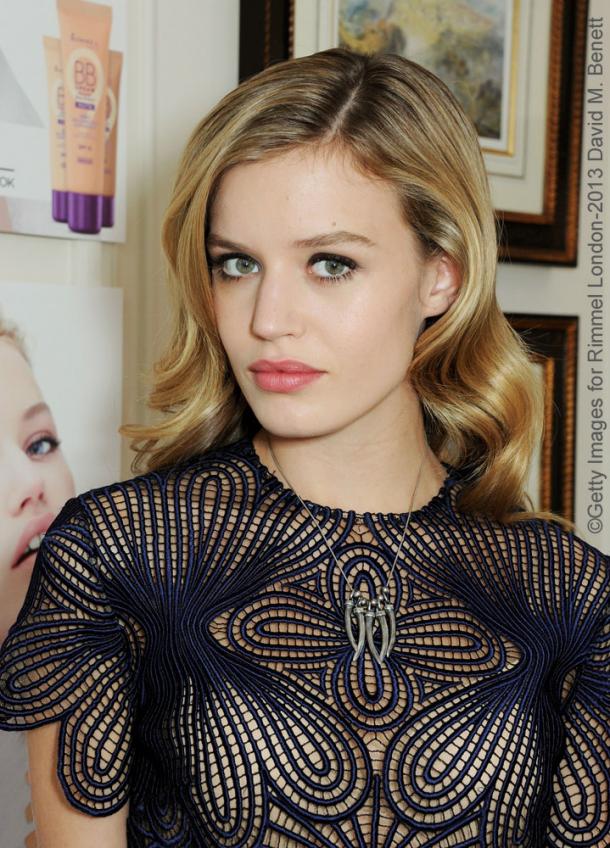 Georgia Jagger
About clothes
I was incredibly lucky in this regard. My mother and sisters are very similar taste, we share a love for creativity designer Vivienne Westwood, as we grew up on her clothes. It may be called our family style icon. I like the attitude of Vivienne to what she does and her approach to work. She says little about fashion in an interview in her peculiar but very individual perception of style. She inspires people not to be afraid of self-expression. "Wear a dress upside down or backwards - infuse itself in every way" - this is her motto, which is very close to me.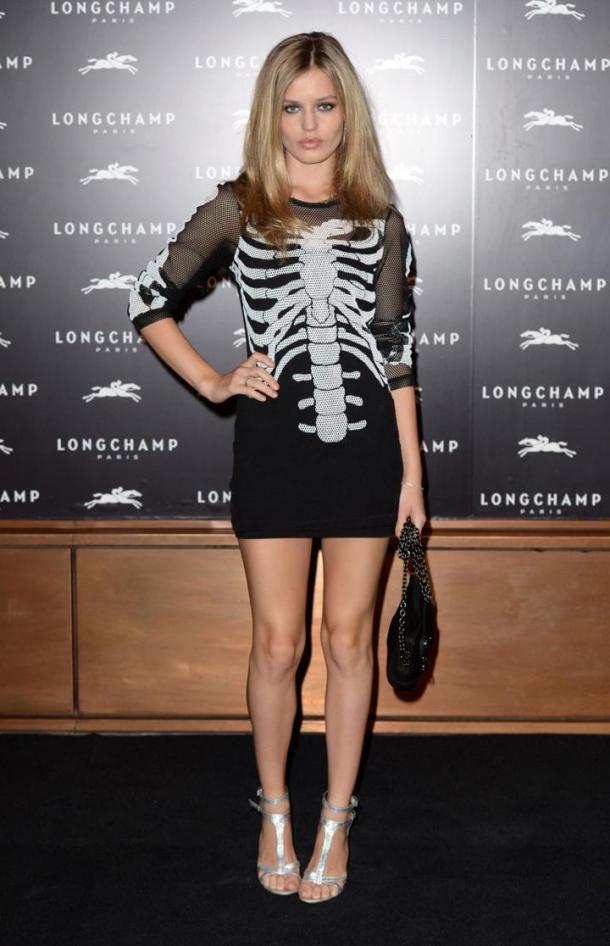 Georgia Jagger at the opening of the boutique in London Longchamp
About girlfriends
On weekends we like to meet together - I, Kara (Delevin) and Sookie (Waterhouse). We just do not do - rip at a concert under incendiary hits Katy Perry overeat or Asian food, but more often we are reviewing your favorite shows.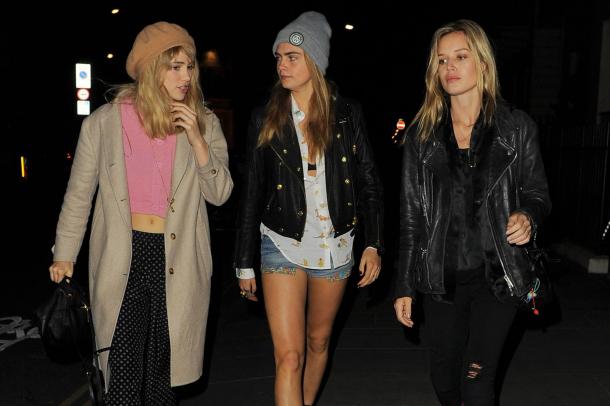 Suki Waterhouse, Cara Delevingne and Georgia Jagger
About karaoke
Aerosmith «I do not want to miss a thing» - in my top list of songs to be performed in karaoke. I enlist the support of my best friend, and together we give jazz ... mood can fulfill and lyrics Tina Turner - Private Dancer, but it happens rarely.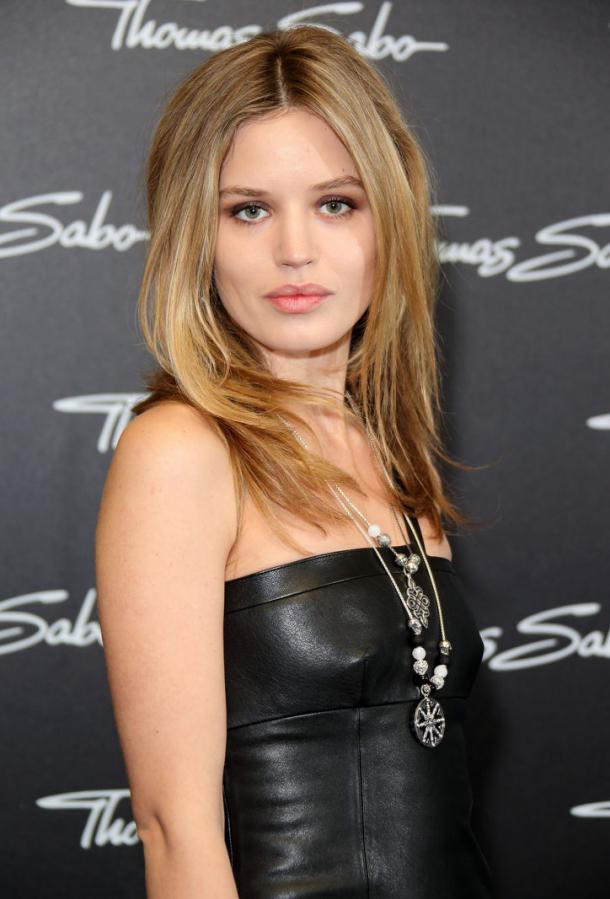 About my favorite fairy-tale hero
If I could get into the story, I would like to be on the site of Alice in Wonderland - you can tell, I grew up on this book.