With each passing day the popularity of the model Karlie Kloss grows with greater force. 21-year-old models are increasingly offering to become the face of the advertising campaign of a brand, from which she refuses. In connection with the demand for Carly edition of ELLE magazine invited her to take part in a photo shoot sports, as well as answer some questions related to the figure, cosmetics and social life.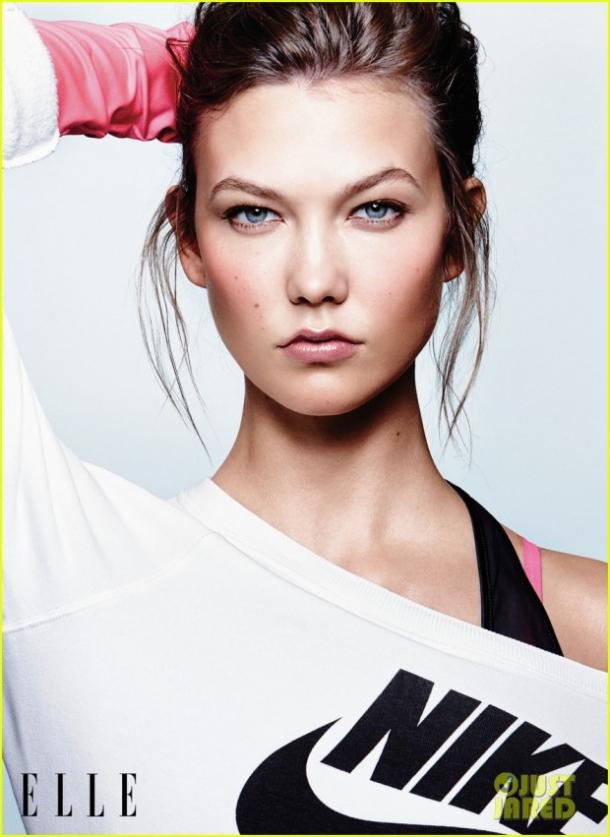 About workouts while traveling:
"I have my dumbbells and other sports equipment, which is required to maintain my figure. Often I have been right in his room, and then I can go down to the gym for 15-20 minutes on the treadmill. Before I have to appear at some event, I go in for sports. It helps me feel better the rest of the day ".About the most essential applications in your phone:
"I literally live in Instagram. I think that this app I check even more than the mail. I also like apps like "personal trainer". They are convenient to use ".About beauty secrets:
"I have a whole room, which I identified specifically for cosmetic products. I like to use only natural cosmetics, shampoos and conditioners that will be most beneficial for the hair. I also like money, taking care of your skin in the morning and all day long. I often moisturize various tonics ».