Hackers from the Ukrainian hacker group Anonymous fulfilled their promise and posted in the open access credit card data of US President Barack Obama and US Secretary of State John Kerry.
According to the hackers, published on Twitter and be accompanied by a mockery of the victims of hacking tools from the accounts they intend to spend on the purchase of toys for underprivileged policy of the United States of Syrian children living in conditions of civil war. In addition, hackers welcome expressed by some US communities wish to secede to form independent states and accused Barack Obama of the support and sponsorship of the Middle East terrorist organizations.
But that's not clear to me how it can hurt not having access to the accounts .... ??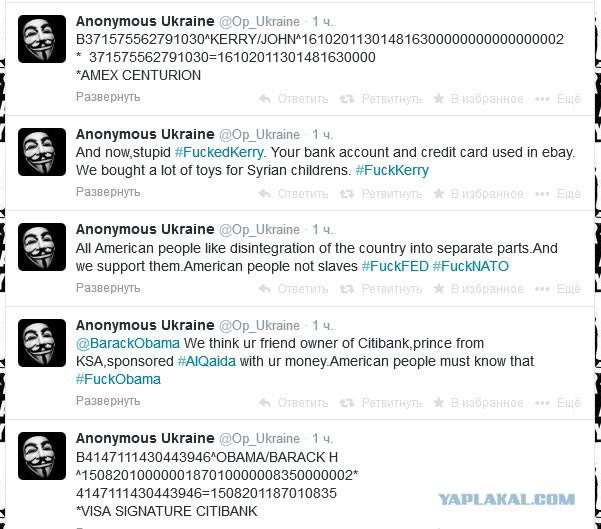 Source: