It is difficult to imagine how many smashed foreheads and hands broke the doors. Given the multi-million daily passenger flow, I think this figure for almost 80 years has reached hundreds of thousands. Before you overcome this obstacle heaviest tight, you first have to guess which ones are open.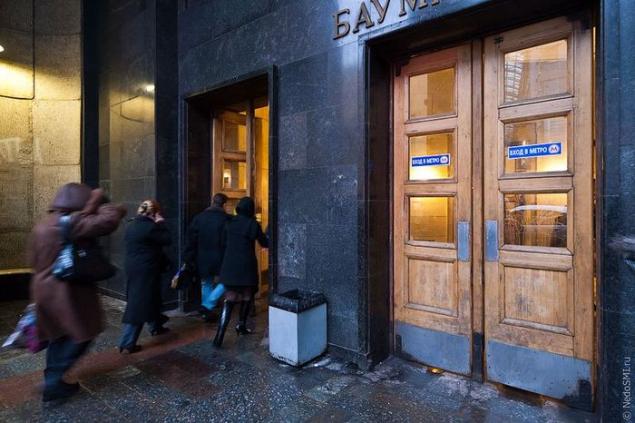 "Tickets for one - two trips, do not stand in line!" - Metrobarygi not miss an opportunity to earn a lack of time. To the left in the photo frame metal detector, like almost all determined during obscure campaigns, it never worked.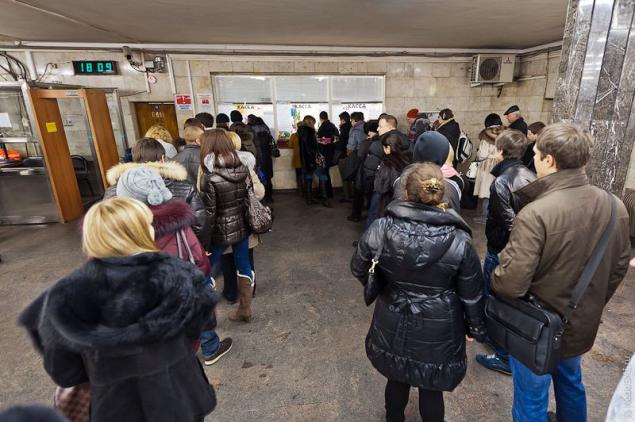 Trying to solve the problem of automata ticket sales, receipts spits on the floor. But to find work - a great success. In addition, they do not take notes of 500 and 1000 rubles and sell only 1-2 trip.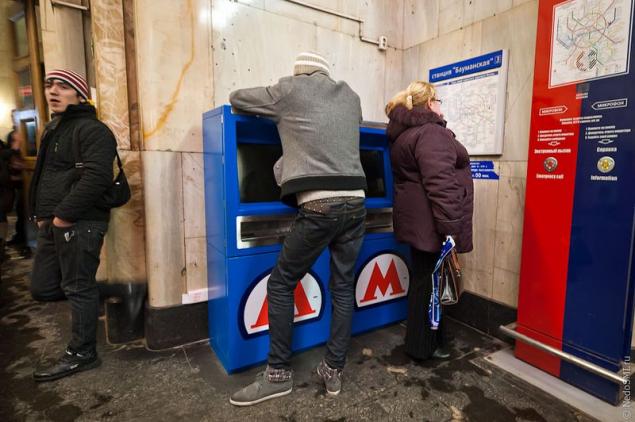 Cash box - an extreme point where can get a foreigner without a guide, of course, if it does not kill the doors at the entrance. I do not know any language, manage to travel from country to country, from town to town, train, train ... buy a ticket, pass the station, where you have to go out, just stupid looking eyes on Old. In the Moscow subway is the English language does not exist anywhere. Residents of other countries will never be able to understand how much travel, looking at the ads on the glass. Cashier explain it to him, of course, also can not.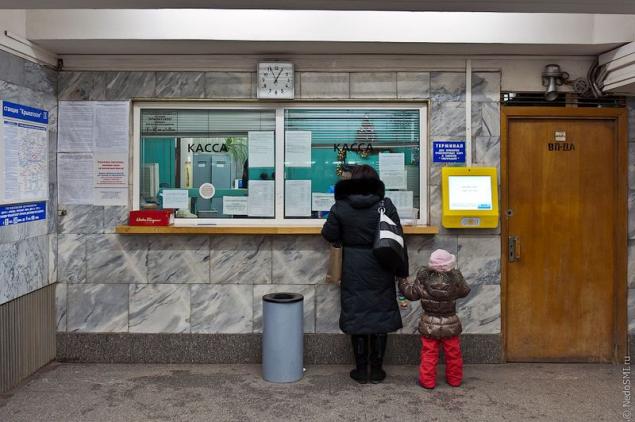 Opportunity in the 21st century to pay the fare by credit card, it seems even in the distant plans are not considered by the Moscow Metro. I'm not talking about the more advanced methods, such as payment by mobile phone. It somehow trying to enter in St. Petersburg, apparently, there is easier to negotiate.
Tickets are very small duration. This girl puts her skipping all the subway for free - it burned trip. Thank U! After I walked another 28 lucky winners. And you're so if possible do - a sea of ​​positive guaranteed.