The author writes starshii:
The guys from Totma and Great Ustyug (which you can see in the photos below construction) really confuse. For almost a year they developed it and collected components. Since we planned a lot, and not a small raft designed)))
And now in order:
So he looked at first.
Real flesh stand on 4000 empty plastic bottles of beer.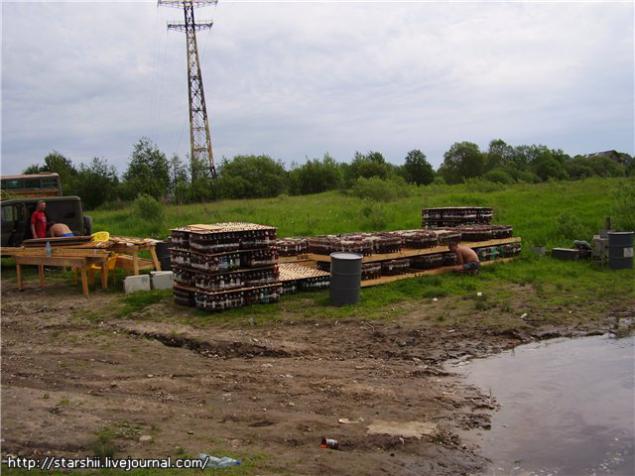 Then they gathered in three sections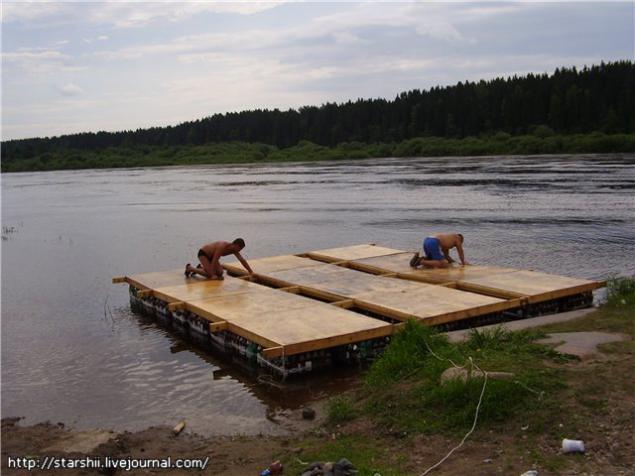 And then fastened and accrued additional amenities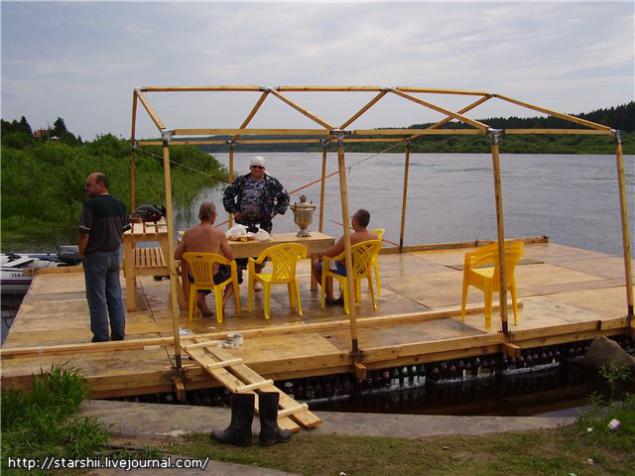 The main thing is the flag. Without it, we do not go anywhere. We have a flag that was with us all the trips in the past year. It hand embroidered all the lakes we visited.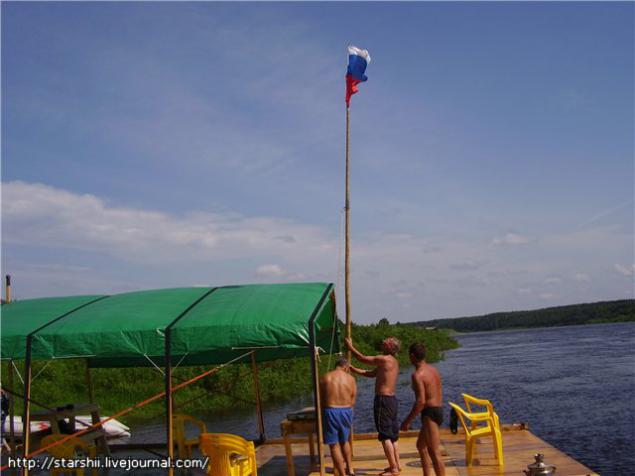 He gradually overgrown with everything necessary and now he was waiting for us. Such a beautiful and wonderful.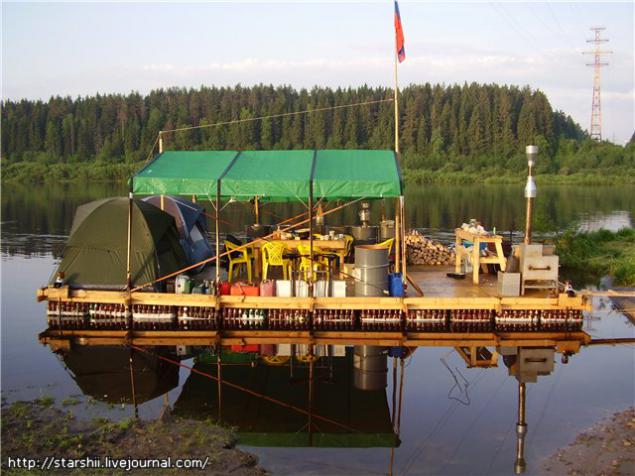 Well, we did not have to wait long ...
via starshii.livejournal.com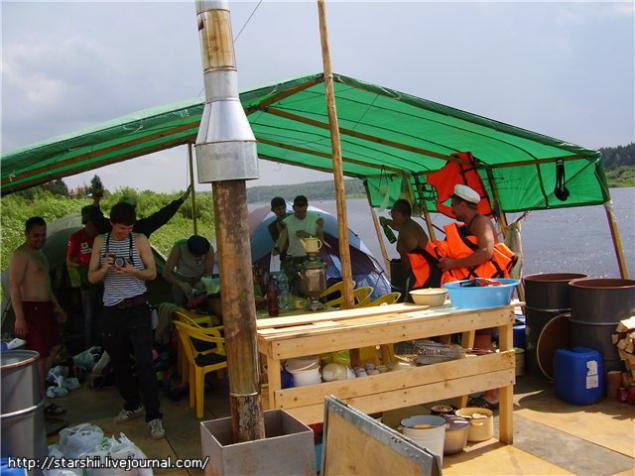 Source: