Today once again I want to boast hand-made housing for the stick. This time vvide dumpling. Some might get the impression that I am - always hungry man, but it is not (although I can feed something delicious) - just polymer clay of mouth-watering colors, and the size of the stick so well with the size of the different goodies ...
7 ph © movUA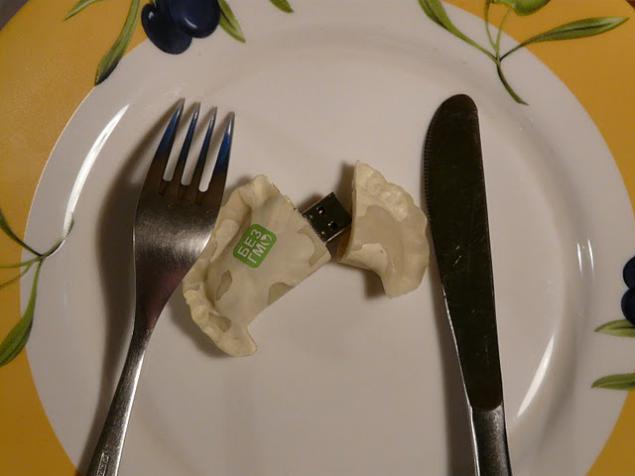 Dumpling - an excellent choice for the beginning of modeling clay, because each of us once in your life sculpted dumplings, so - the experience is. Clay from the test, and not very different, but here it is - a plastic, holds its shape better, not posted, and can be podglazhena * * and * * podshlifovana from all sorts of defects. Therefore, as you can see, nothing complicated - most importantly to give the body as much as possible appetizing forms.
So ... First, knead the dough (ie, polymer clay) - White + Yellow in proportion somewhere so 50: 1 - add a little, until the color is not the same as the color of dough dumplings.
Then he rolls the cake ... (it is convenient to do a glass bottle)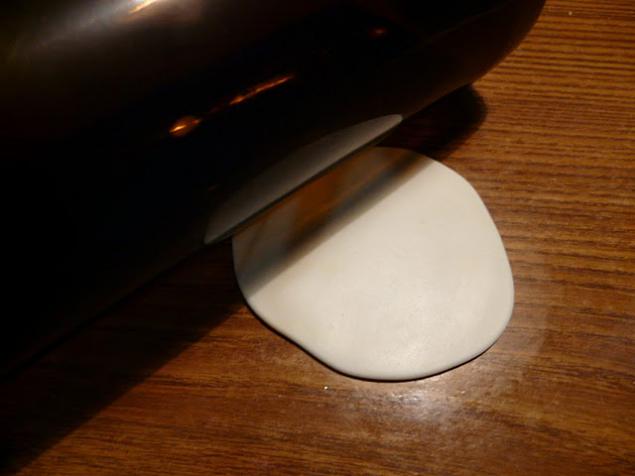 Now (although it is wise to make the first step) to do a fake flash drive, a CD, which is wrapped in clay and bake it. I made it out of the original case and cardboard: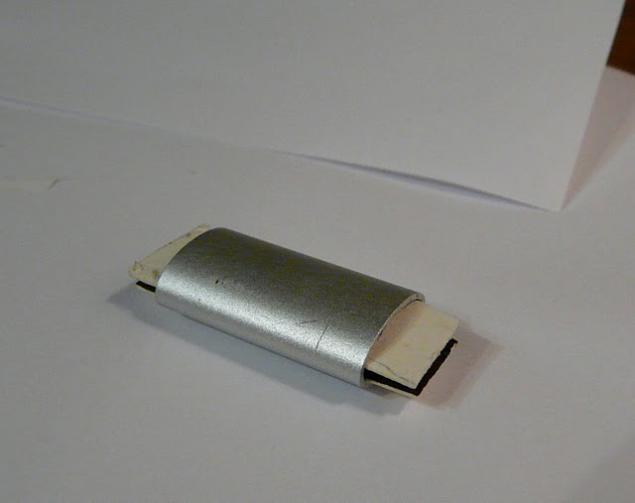 Further sculpt dumplings and bake it. It is not until the end cool down a bit and clay is plastic - cut into the housing and cover.
In the finished cooled dumpling We thrust the stick, and glue the edge of some superglue * *. * * In the cover dumpling - paste it from the original cover stick (I did not fit, so the cap is inserted half. Nag him is not difficult, of course, if the body was not metal))).
Next - goodies - make cream: a lot of PVA + Yellow and white gouache. True white is not enough, and I added white acrylic. To cream flowed naturally - and it should be applied naturally - I was like in the picture: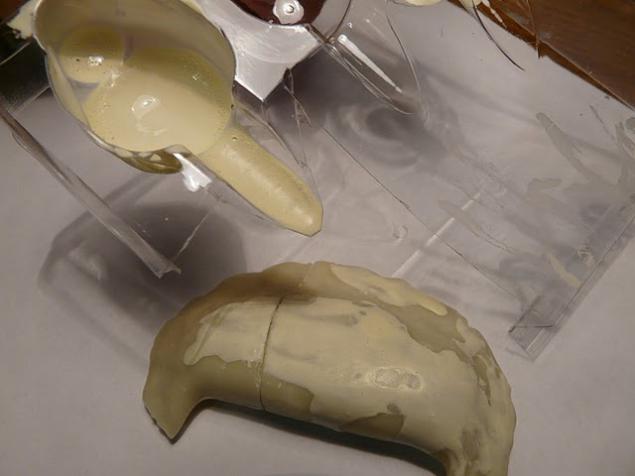 Well, stick the label remains non-GMO * *. It's so important in our time!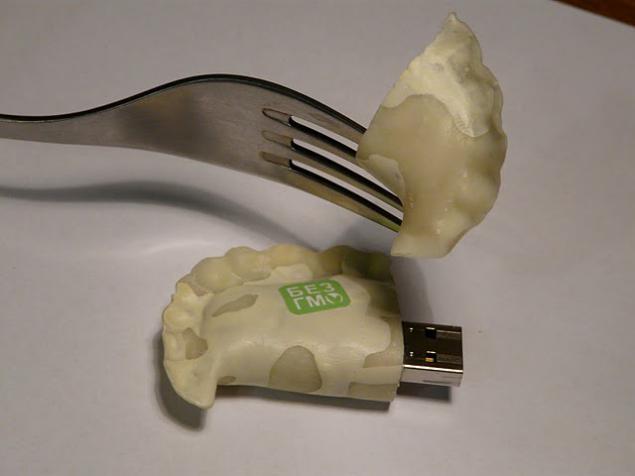 )))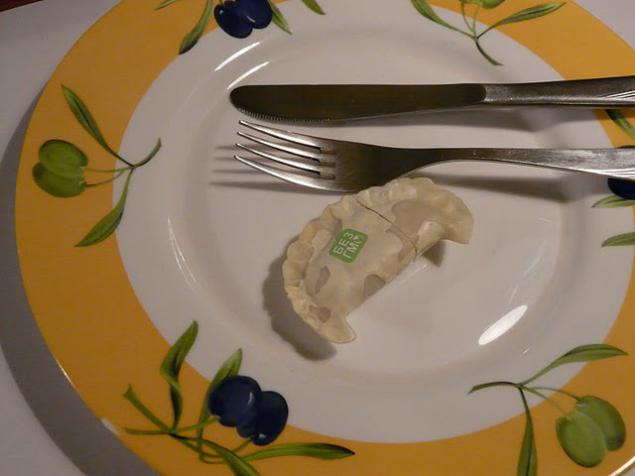 Source: