First, in a colony of ants was just 17 and the uterus. The following story of the emergence of the 18th ant.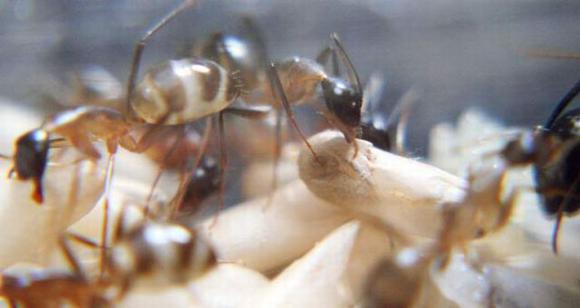 Snala egg turns into larvae, which feed and care for her ostalnye ants. Then the larva turns into a cocoon. When it is time experienced comrades begin sacrament.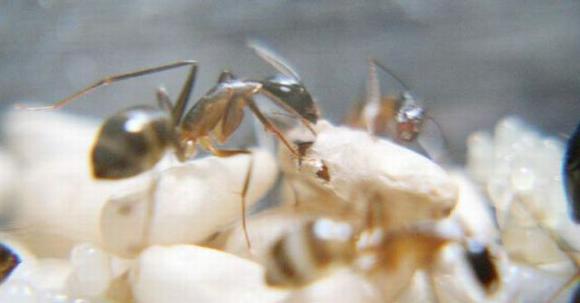 One ant starts making a hole in the cocoon.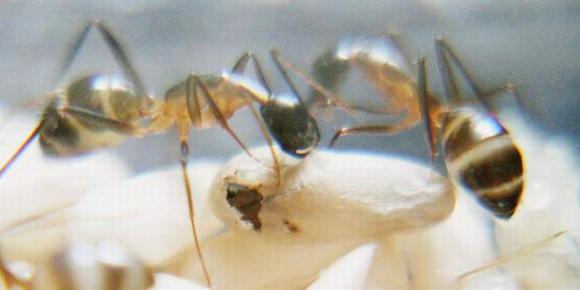 When the head of an ant is found, the upper part of the cocoon is cut, and all the ants help get out the newborn.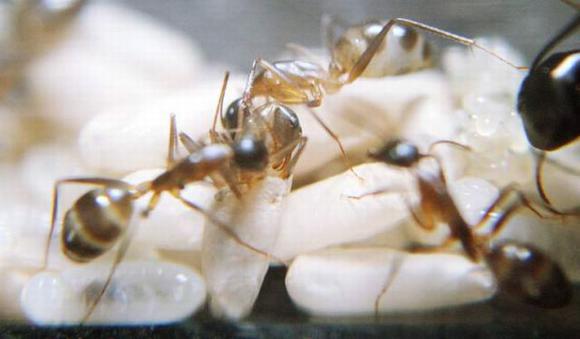 Newborn ant can not move, because his legs and antennae crushed.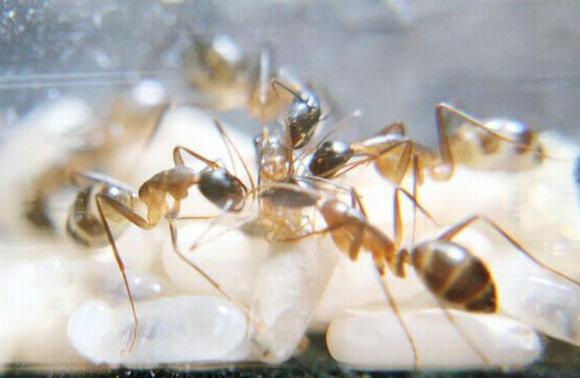 ...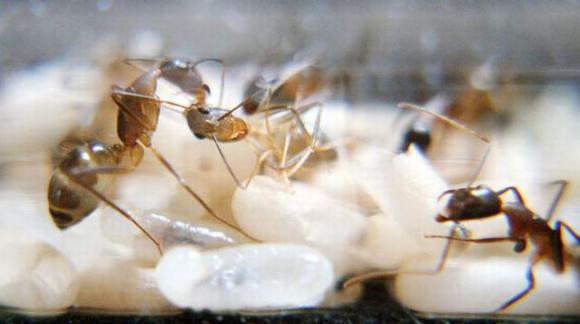 The other ants to help straighten the limb novobranhu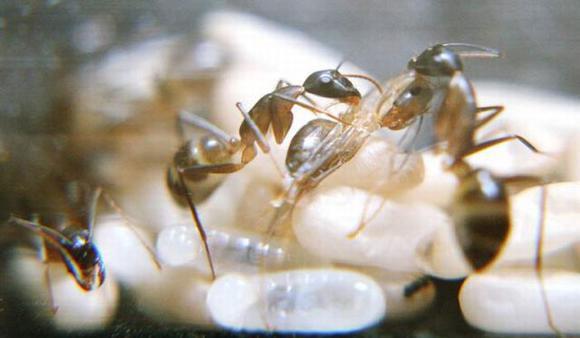 Ant stands to get comfortable with new sensations.
An hour later the ant can already run!
via nikita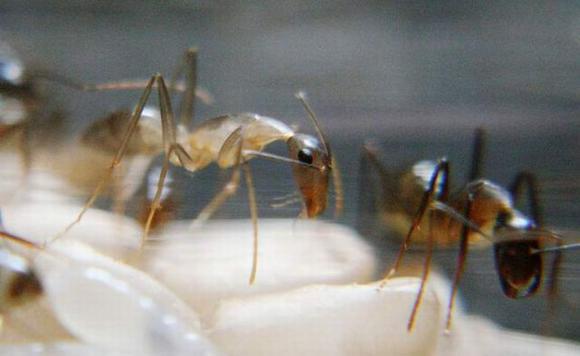 Source: http: //