Yacht Numptia recognized as one of the most prestigious yachts in the world.
The length of this beauty is equal to 70 meters. And this despite the fact that it is designed only for 12 people.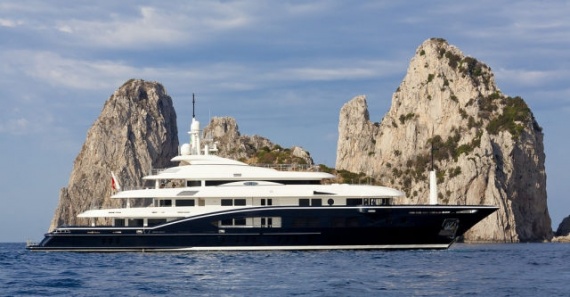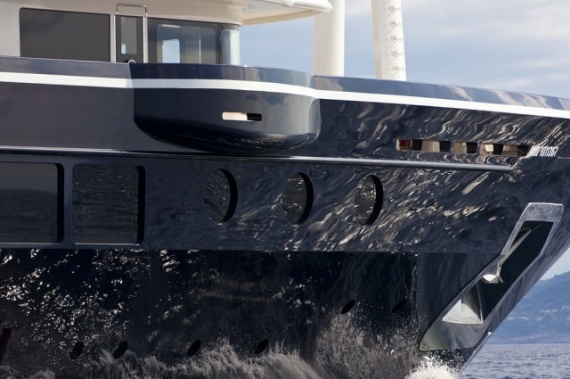 In his first voyage the ship set sail from the port of Genoa (Italy). Happy owner of a vessel, who wished to remain unrecognized, yacht built on the basis that it will last more than one generation of his family.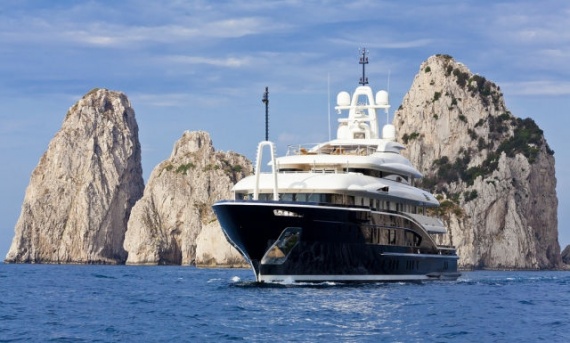 Each element Numptia has been specifically designed in accordance with the traditions of the highest quality. During the construction of boats used exclusively innovative technology and natural materials.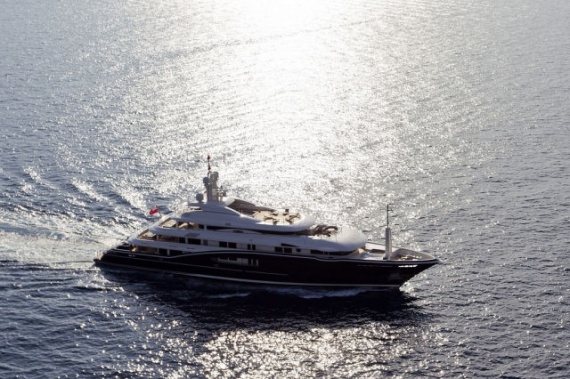 Each of the pieces of furniture designed specifically for Numptia, and therefore has no analogues in the world. Silk rugs from Tibet, solid noble marble, from which laid a steam bath, quartz flooring galley and spacious dining table, which is covered with silver - these are just a small part of the decisions that shape a truly unique space for a comfortable life and a comfortable rest.