Water bridges - a bridge structures that support water channels through which to navigate a relatively small vessels.
They are built over rivers, valleys, rivers, railroads or highways.
I bring to your attention the three most prominent water bridge in the world that still exist and function.
Magdeburg Water Bridge (Magdeburg Water Bridge)
The most popular and spectacular water bridge is located in Magdeburg, Germany. This is the longest navigable aqueduct in the world, with a length of 918 meters.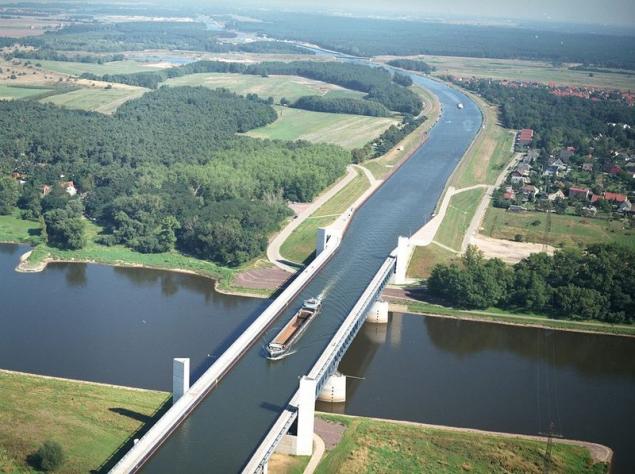 Opened in October 2003 as part of the Magdeburg waterways, it connects the Elbe-Havel Canal to the Mittelland Canal, crossing the river Elbe on top.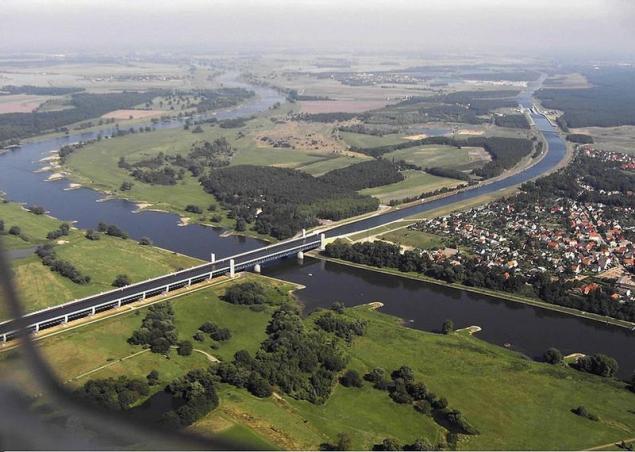 Elbe-Havel canals and Mittelland previously met near the town Maderburg, but on opposite bank of the Elbe, the water level is lower than in the two channels. Therefore, the ship, swam across from one channel to another, had to make a 12-kilometer loop and use gateways and boat lifts. And when the level of water in the river for loaded barges and this option becomes impossible.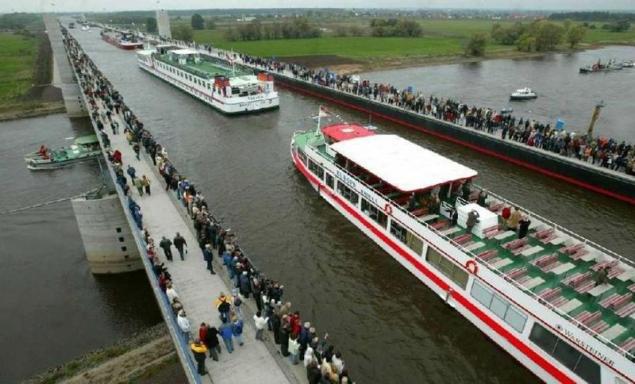 The reunification of Germany and the formation of major water transportation routes made the construction of a water bridge priority. Work began in 1997. As a result, construction took six years and 500 million euros.