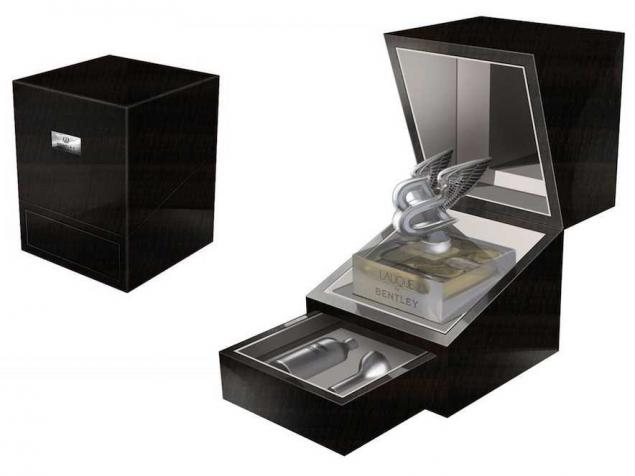 Experts from the "Bentley", however, a subtle psychologist. (Who would doubt). Well, the fact that their products - it's the top segment of the automotive industry, do not need to explain. And that provides a complete set of travel accessories in the style of "Bentley" and the logo "Bentley".
But all this set carries a shade of some incompleteness, probably thinking creatives team, and caused the finishing touch. Cologne "Bentley" - it will be a hit of the season. This is a series of three elite colognes with the "smell of an expensive car." Ie notes of leather, wood (maybe wool. Mats with them, as I recall, wool. Or is it already over the edge?) Series, by the way, limited, only some nine hundred ninety nine bottles, so it pays to rush to not to go full lohom. Two of the three flavor going on quite reasonable prices - 67 and $ 108 for a 60-milliliter vial. Even in a strange way. But the third - Bentley Crystal Edition covers all the questions. Four thousand six hundred USD for a bottle of 40 ml. Maybe there is, of course, still very pricey packages, because it is decorated with rock crystal, but the price is impressive.
I imagine there are two bentlevoda, greet, sniffed, and only as a result of complex testing solve - and whether to continue to communicate? Or a new friend is not out of his sandbox, and accidentally flew.