Being a sensible man and you can think about the beauty of nails. Who does not like a Hollywood diva knows this firsthand? We offer a stellar spring manicure trend of the brightest stars of the world. Memorize and better record!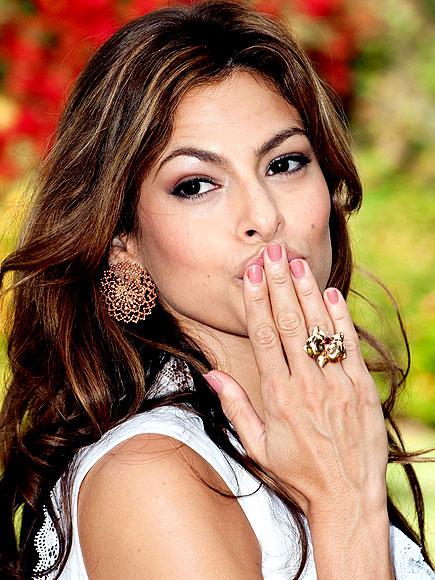 Eva Mendes prefers muted shades of pink. The selected shade of varnish and dominant in its make-up match matte tone give the image of Eva light retro touch.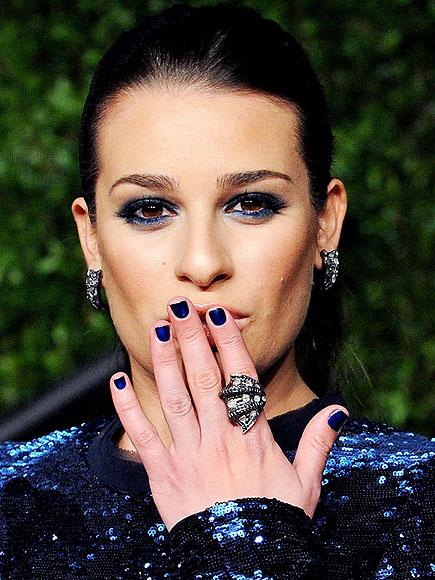 Actress Lea Michele is ideally embodied the image of the fatal, even slightly demonic beauty. In addition to his tone and makeup Lea chose a blue tint varnish chameleon. A striking image of this celebrity.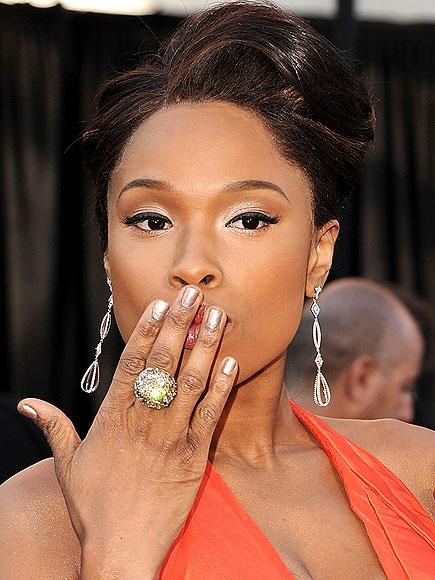 By juicy tangerine hue of her dress Jennifer Hudson has decided to pick up the nail neutral colors with a metallic sheen. Not a bad choice, a successful combination of makeup and accessories. Although the bright paint in the same tone would look good.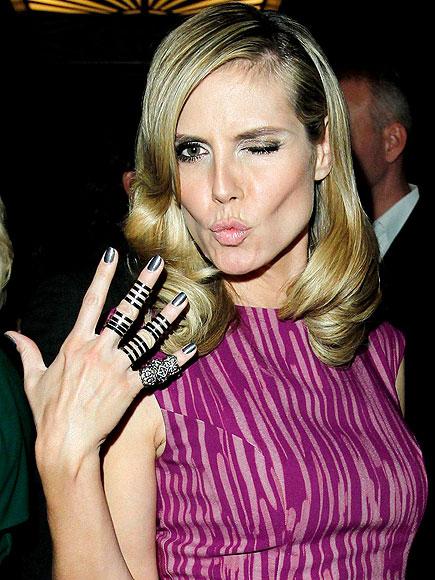 All that would not undertake Heidi Klum, it turns superuspeshnym. Even a normal manicure model came sverhkreativno. Neutral metallic shade that would fit perfectly to almost any outfit.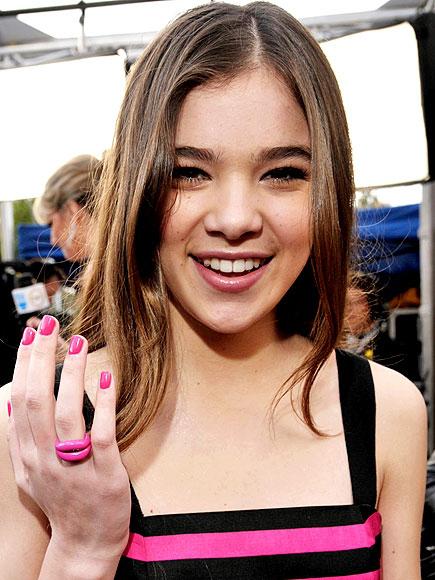 Hollywood star Hayley Stanfield chosen shade of nail polish to match their style and age. Bright pink nail polish, the same color as the ring repetition of cute pink stripes on the dress Hayley.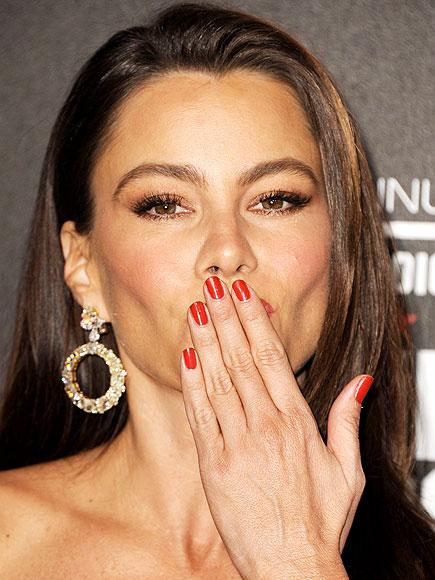 Sofia Vergara, choosing paint red color, once again underlines the appeal of its own, and brightness. If you are not too flashy make-up is quite a good choice.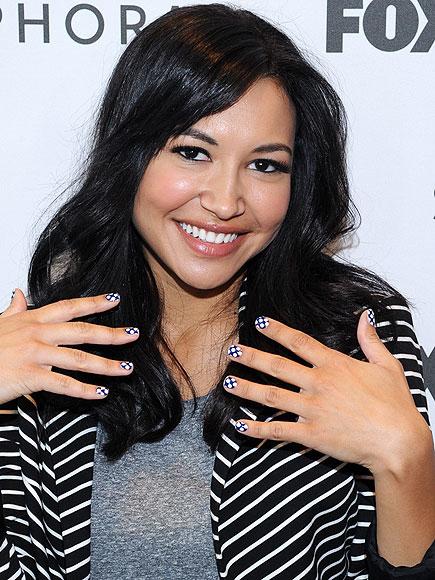 The most creative and fun option offers manicure actress Naya Rivera. Funny design is well suited for the club party or friendly parties.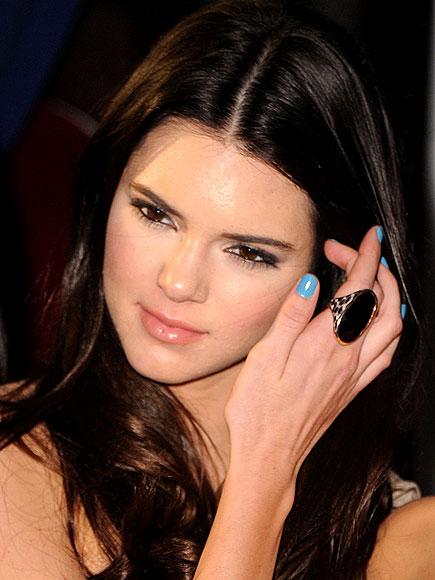 Kendall Jenner offers a real spring manicure. Nail color aquamarine is perfect for young flowering specimens. The bright shade of 100% you will attract the attention of the opposite sex.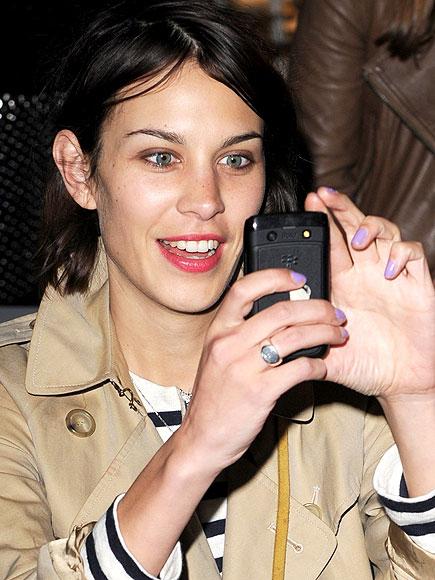 British fashionista Alexa Chung after the Kendall Jenner chooses a light spring shade of varnish. Lilac color nail sets a romantic mood and does not distract from the natural beauty of youth.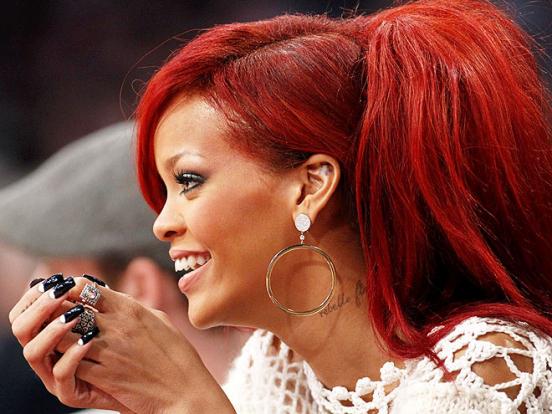 In one of my recent posts Rihanna got the three brightest stars. Even manicure singer does not change yourself. Black lacquer and bright red shade of hair - and all eyes are immediately directed to her. Anyhow, it's Rihanna.
Stars, of course, dictate fashion, but when choosing a spring manicure, first, and foremost, remember about your own image and create its own special mood.
Photo: peoplestylewatch.com