Stars, of course, well done, the brave and courageous people. They experiment on themselves, showing us how to and how not to do. Now I understand why they get rewards and money. It is named as a moral compensation for the failure.
Let's look at these tireless seeker of eternal youth, the Greek noses and immense breasts.
Jacqueline Waldstein, she is the most famous female cat, a typical example, when a person can not stop. She spent $ 4 million to ensure that transform its appearance.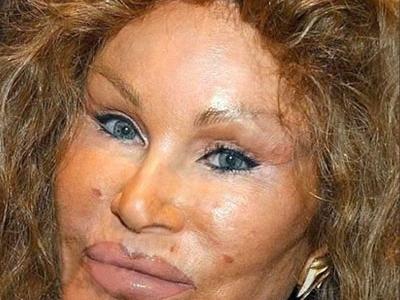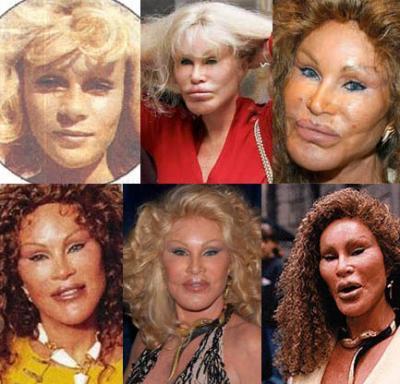 Michael Jackson, a legend, who became popular not only because of the creativity and litigation, but the number of plastic surgeries.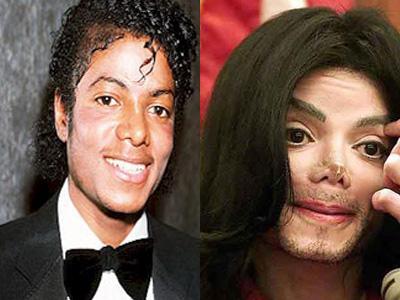 These are the two most extreme cases, when people changed their appearance beyond recognition.
And the others have not yet reached a stage of excitement when to stop is impossible, but think about it it is time.
Christina Aguilera has transformed the nose, which looks at the photo on the right is less and chest. It is a pity that such dimensions are not saved her marriage.
Paris Hilton was the victim of a bad rhinoplasty, her nose turned into a thin dochechka through which, for sure, it is difficult to breathe. This is not to mention her breasts. Perhaps Paris is very complexed about it "negollivudskih" sizes.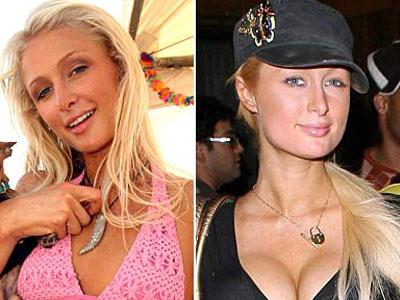 Just as Sarah Jessica Parker: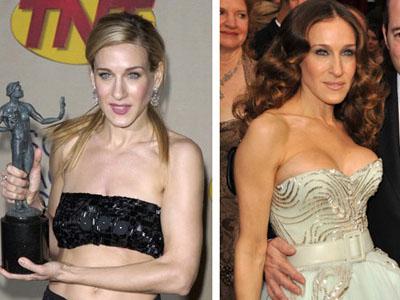 Even Victoria Beckham boosted breasts. Is the husband insisted that her breasts looked like two footballs?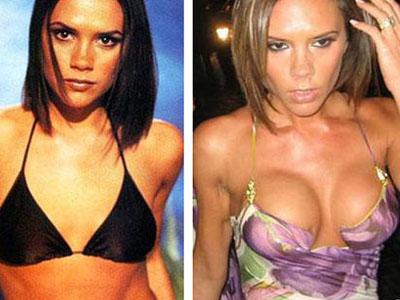 Tara Reid is also in the list.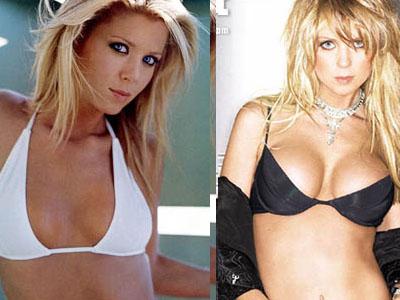 I think they inspired a new standard, established by Pamela Anderson.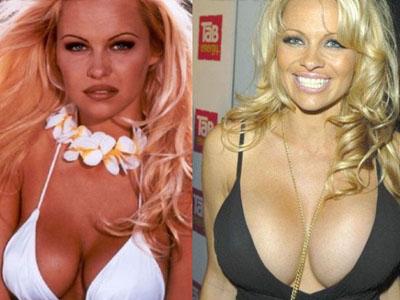 Like Paris Hilton, Michelle Pfeiffer, too overdone with the nose, which was so sharp that it can cut glass.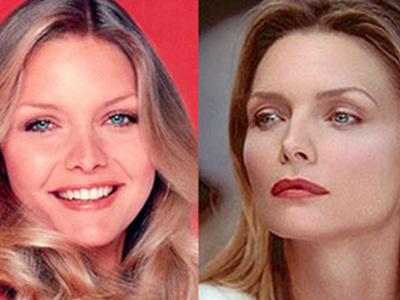 Brittany Murphy after surgery gives the impression that people are tired of beauty. From the beautiful swan, it turned into a duck.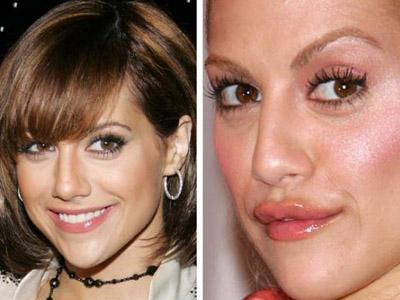 Nikki Cox - half-duckling, half-alien.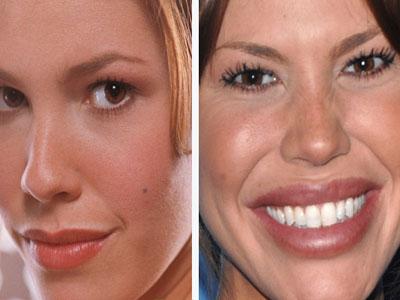 What about Fergie? I'll bet few people know that until the stage, she looked quite different ...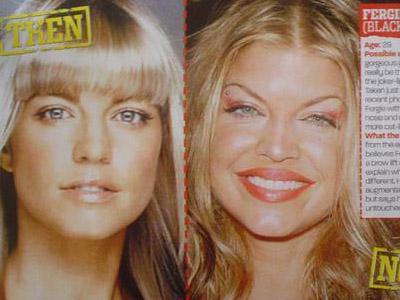 Jennys Dickinson in the pursuit of youth turned his face to the ugliness.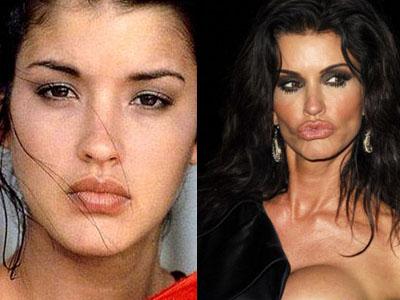 Just like Priscilla Presley.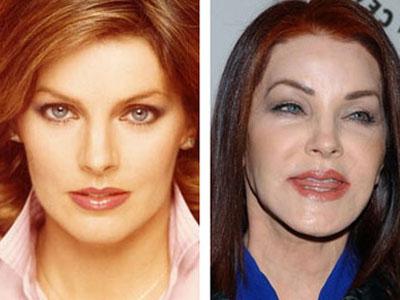 Melanie Griffith can only silently sympathize.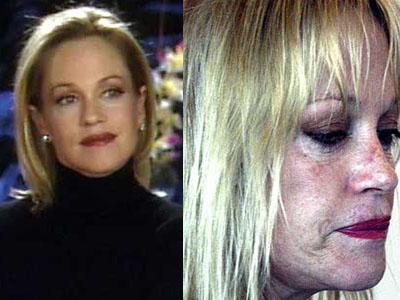 Donatella Versace also gives the impression of a happy ...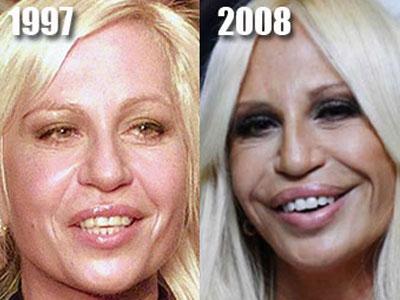 Masha Malinovskaya in seventh heaven by her appearance and everything it continues to adjust.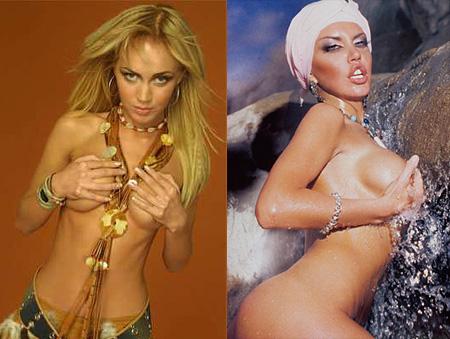 But not only women are fans of Plastic Surgery. Some men also followed his example Michael.
Barry Manilow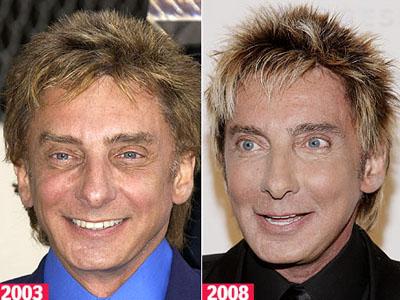 Kenny Rogers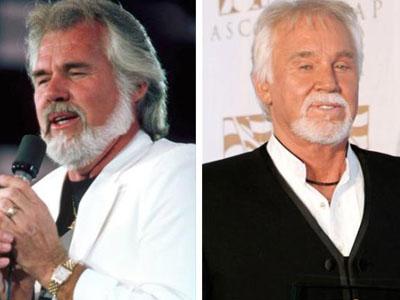 Gary Busey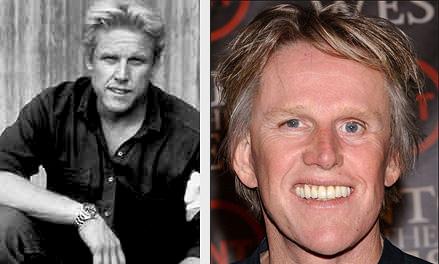 Sergei Zverev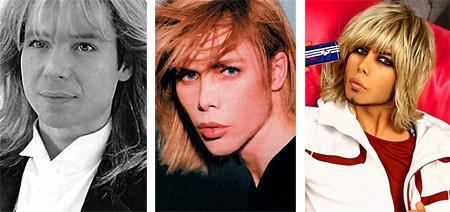 Finally I will say, I am not against plastic surgery: it's your body and your money, you make decisions. If you want to change something in yourself, do it. But all must know when to stop!