Energetic dance student broke a huge snowball: a huge boulder rolled down a snowy hill and pinned the girl to the house wall. The English had no hope that he could ever get to his feet.
Because of bad weather training in educational institutions of the city of Blackburn, Lancashire, have been canceled, which allowed pupils and students to arrange fun outdoors.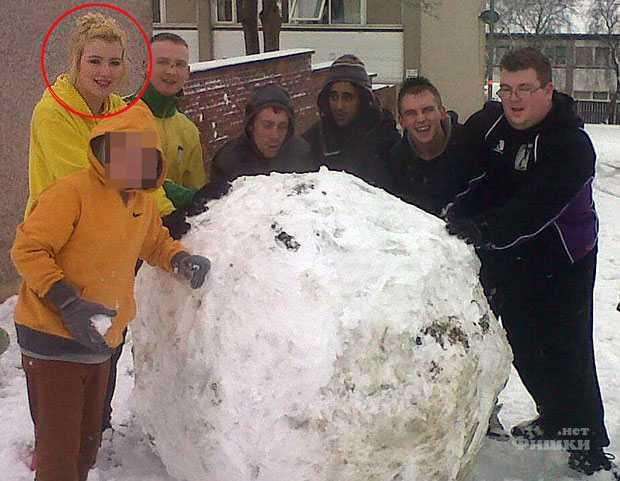 Original
In one of the weekend displaced group of young people began to build a giant snowball. Seven men and three women for four hours fashioned his creation, not even imagining what the outcome of their venture.
Several students rolled a huge snowball up the hill and stopped to catch his breath. At this point the 16-year-old Nicole Wignall was near the walls of his house, where coping with low temperature by performing energetic movements, to put it simply danced. A few seconds later, a giant ball started rolling from the slope, gathering speed.
"I saw a huge lump of snow rushes at me, but I could not move - terror gripped my body. Between me and a huge clod was another guy, but he managed to jump at the last moment. Massive pressed the ball me into the wall, forcing a wild scream from the pain. I thought I was going to die or, at best, remain paralyzed, "- says Nicole, lying in a hospital ward.
The young men made several attempts before they were able to remove the victim girlfriend. "ER" is not long in coming, and after 15 minutes the student is already being taken to hospital.
It turned out that 16-year-old girl broke his spine and pelvis in four places. The doctors told the patient that the impact force comparable to a car accident.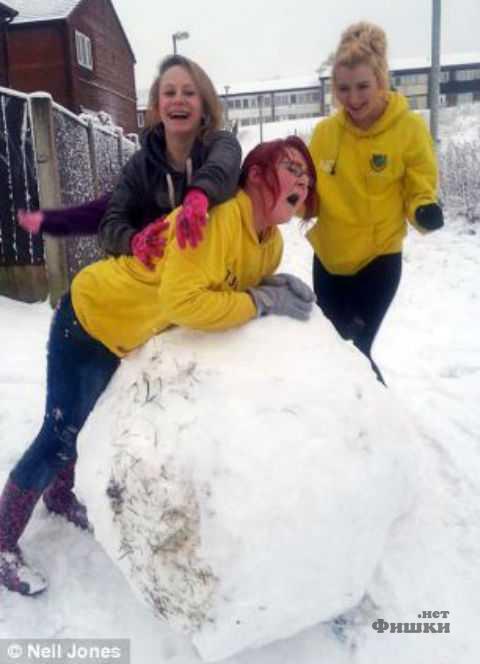 "The doctors said it was as if I was riding on a motorcycle, and I was hit by a truck. It was a miracle that I will not remain crippled for life. Eight weeks I have to move around in a wheelchair, and then I'll try to get to his feet with the help of crutches, "- optimistically says Nicole.
The culprit of the incident has faded, but the girls are long months of rehabilitation and physical therapy before she could walk independently.
"I saw a huge lump the size of a small car. It's just a miracle - my daughter is still alive, and her joints gradually regain mobility. On the more I did not dare to dream ", - says the mother of a student 38-year-old Fiona.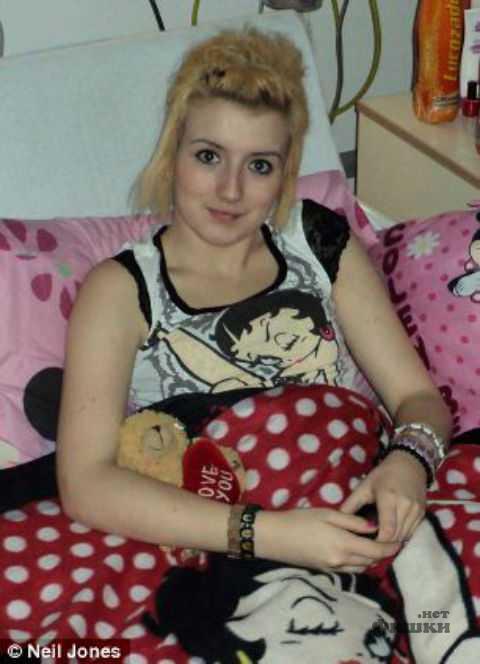 Source:
piitbull.livejournal.com/1239706.html