The fourth day of the Cannes Film Festival was not a particularly eventful, but one film premieres still had a place to be. This time, famous guests of the evening came together to provide the public crime drama "Lawless". Despite the fact that this film is hard, masculine character, on the red carpet that day prevailed femininity and beauty.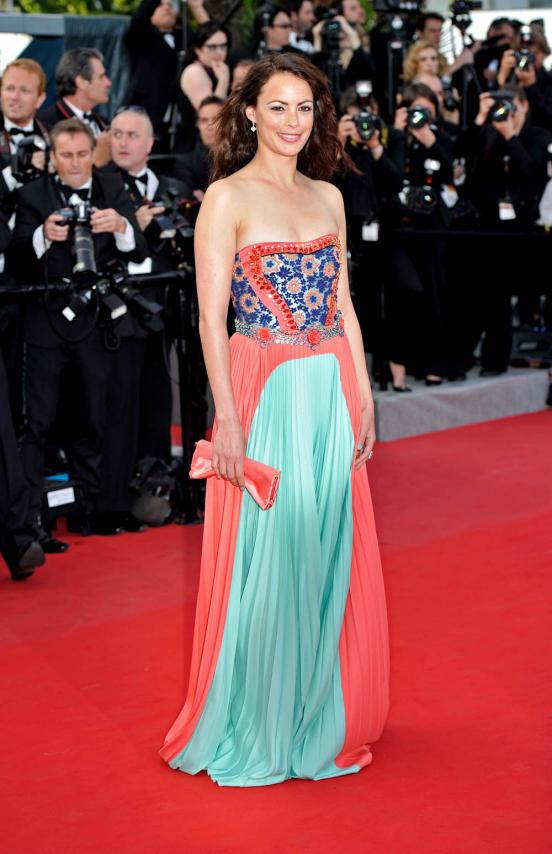 Bérénice Bejo in a dress Prada. This is the first appearance of the leading film festival on the red carpet, but it turned out it was not so triumphant as expected. Dresses to put it mildly, it did not work the best. A feeling that the bodice and skirt from different operas - the top body of the playful 60s and bottom pleated skirt, comes from the 20s. Color solution dresses - just a delight, but comical inconsistencies epochs spoils the impression.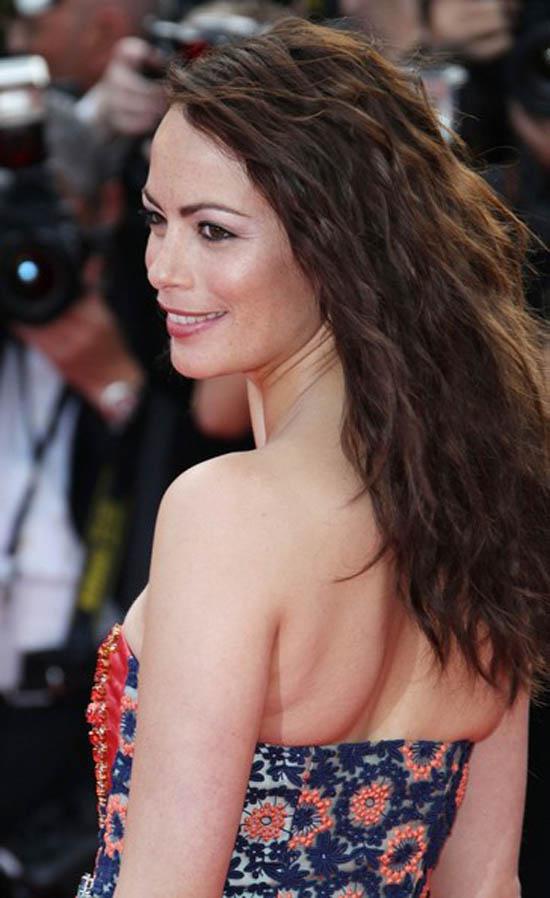 Jessica Chastain in a beautiful flowing dresses from the collection of Gucci. I think that comment is superfluous - the actress looks lovely, but dress - just a dream.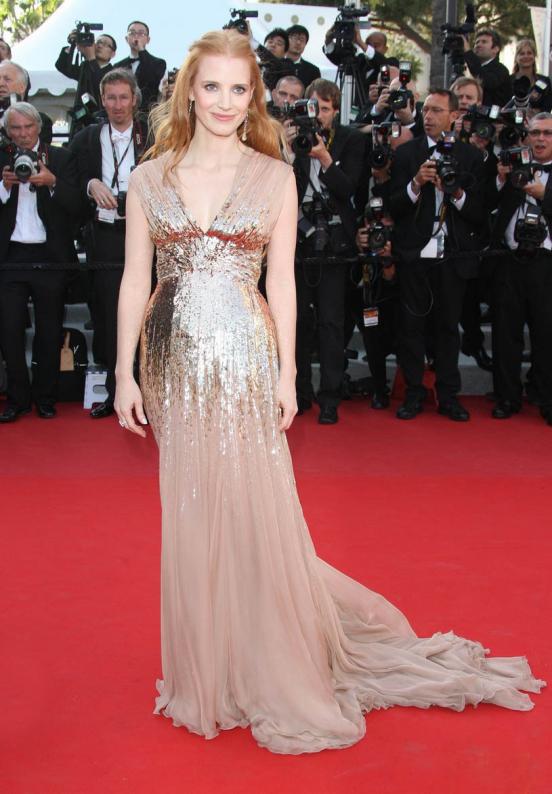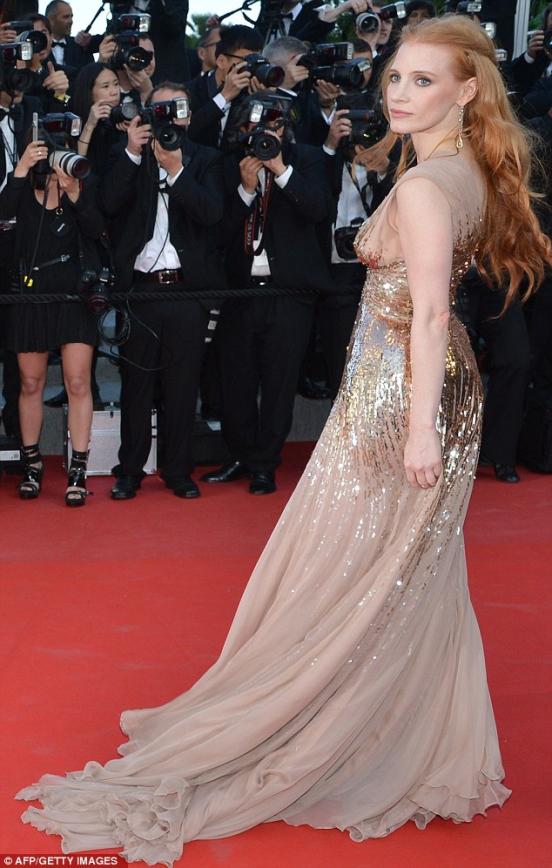 Jessica with his colleagues in the film "Lawless" - Shia LaBeouf and director John Hillcoat.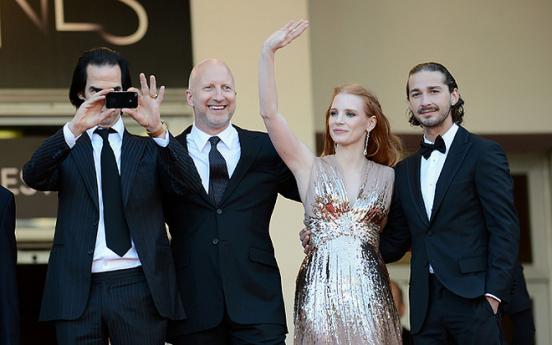 18-year-old top model from Hungary Barbara Palvin in a dress Valentino. Very interesting outfit in the style of the 70s, the highlight of which was a zigzag print and finishing pigtail on the neck and waist. The dress looks very unbanal on background chiffon evening dresses and nothing it does not spoil.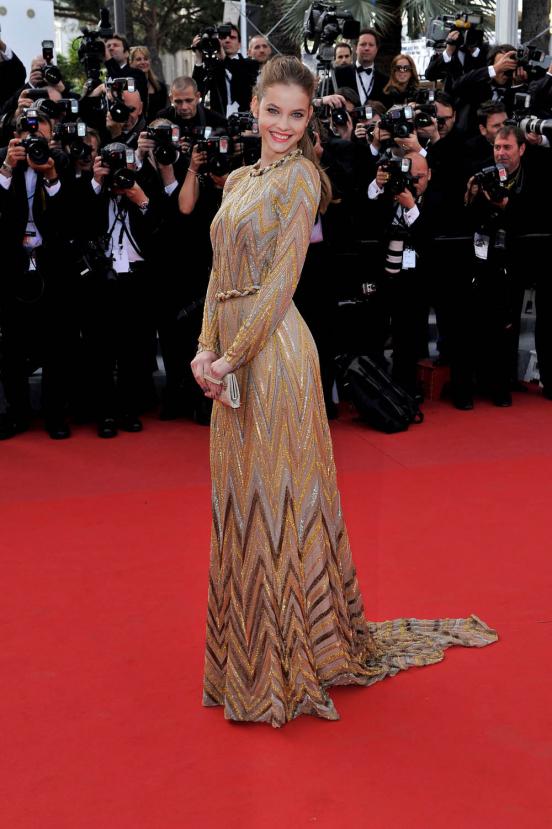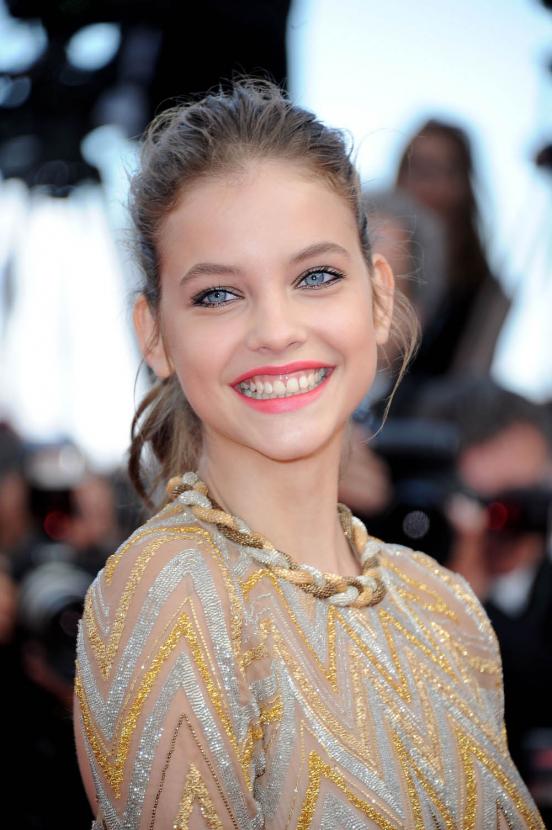 I am fairly skeptical about Mia Wasikowska images, because most of them look like something ridiculous. In this dress, for example, there is nothing interesting - unremarkable outfit, but still hanging in the figure of the actress, both on the hanger.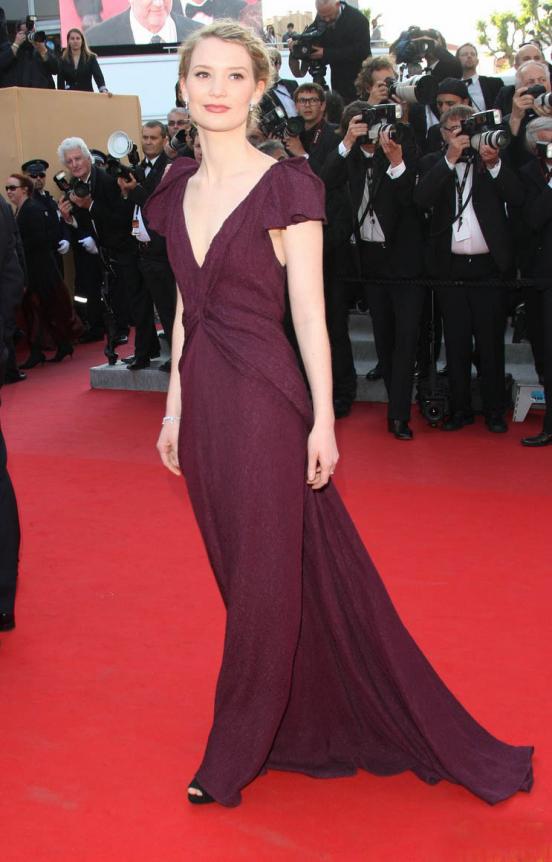 Out Bianca Balti is perhaps one of the most vivid output at Cannes this year. On the model wore a dress from the fashion house Dolce & Gabbana, the person she is. Not every girl dare to wear such a dress on the red carpet, but the Italian Bianca it fits perfectly. Very colorful image, and from print, reminiscent of paintings of the Venetian painters, simply breathtaking.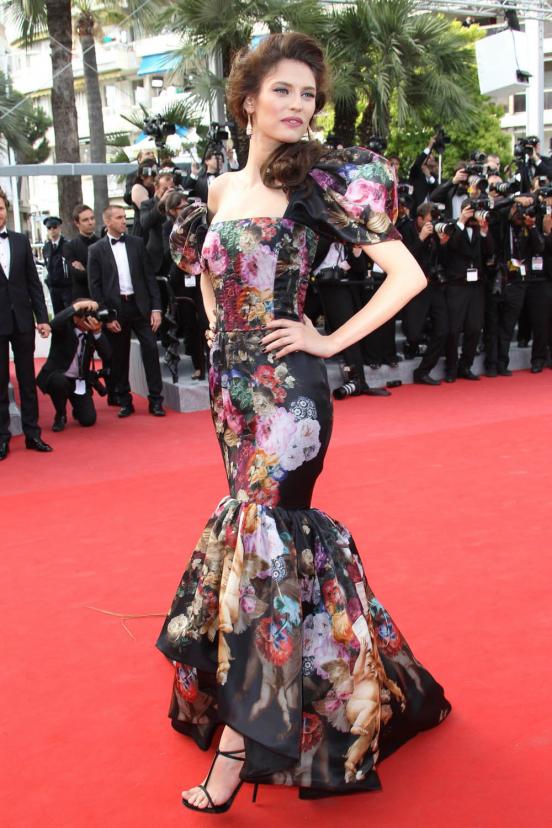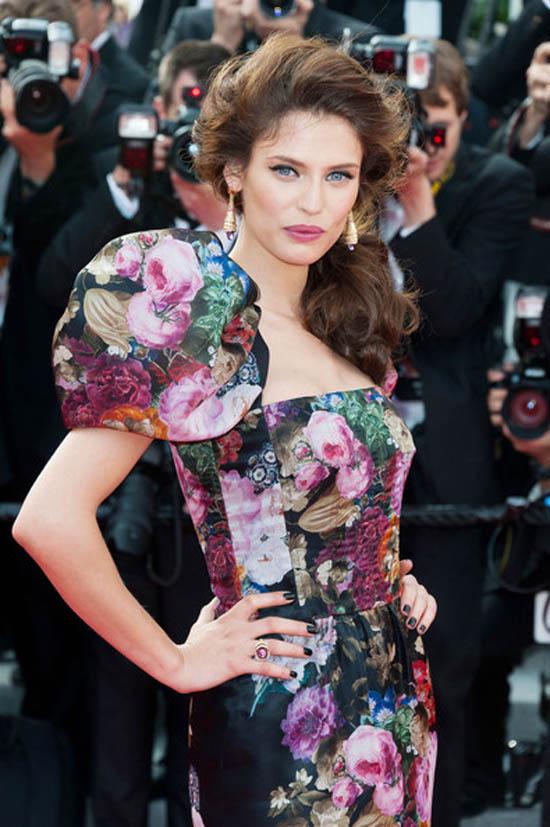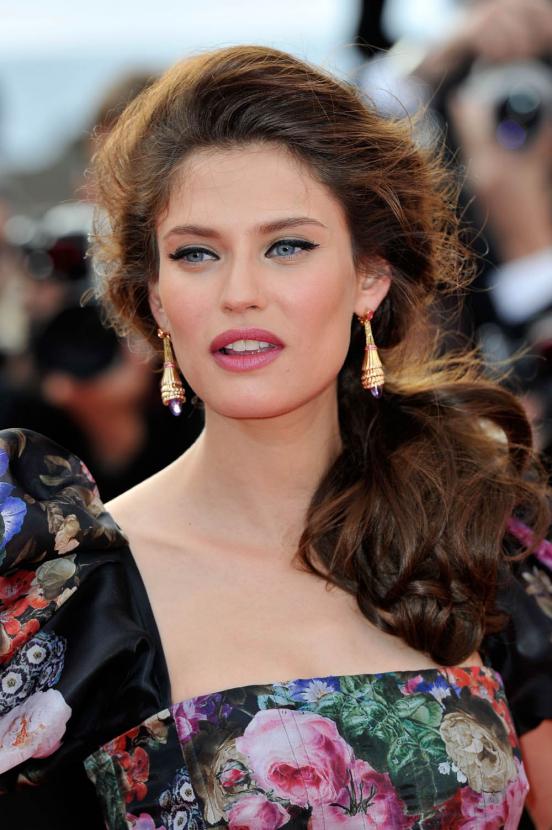 And here's another model on the red carpet - Madalina Genius originally from Romania. The ideal figure, a pretty face, but his outfit is poor. Not only that style of dress and an abundance of wrinkles look pretty strange, because it still looks like a crumpled tissue paper.