No matter how we indignant about injustice ratings of beauty and sexuality, they do not cease to be drawn up. Recently the men's magazine «Maxim» summed up the results of audience voting and revealed the most desirable women in 2012. No, it did not become the winner of the last vote Rosie Huntington-Whiteley (compilers have steeper - it did not even make the top ten), but it was replaced by fellow model. Why Rosie prodinamili easy to understand: "Transformers" with her participation died down, new photosets in negligee not appear in your personal life all the decorum and dignified, but with regard to women on a pedestal, about her unfolding serious passions, but so far only at the level rumors.
10th place - Adrianne Palicki
For the first time you hear that name? Yes, I am, in fact, too. But here in America Palicki is known as the only modern Wonder Woman on TV. In 2011, she played the superhero comics, and immediately became popular not only at the expense of acting as the expense of good external data, which perfectly fit into the concept of the Wonder Woman. 29-year-old Adrianne reminded Americans looked like red and blue suit princess of the Amazons, and firmly established itself as a number of roles in the 2012-2013 year, the main of which was the role in the movie "Red Dawn" with Chris Hemsworth and Josh Hutcherson (will be released in November 2012). But creativity is creativity, and we did appreciate the appearance and I personally Adrianne Adriana Lima is very similar only in the "blonde version." Something is definitely there, but it would be better ten Lima opened: it somehow poprivychnee and pologichnee.
9 place - Malin Akerman
"Rock of Ages" - a picture that is interesting to look solely because of Tom Cruise (the image of him there hoo), but in the film we see the Canadian and Malin Akerman. What role does it perform there, I do not understand, but the fact that she is one of the main actors - that's for sure (on the poster and the trailer it will light). 34-year-old actress also appears in the movie "Inferno" on the life of porn star Linda Lovelace, where it replaced the long-suffering Lindsay Lohan (that would be good to have left to play Linda, but no luck). In general appearance at Malin forgettable, and I did not catch the essence of why it is in ninth place. Maybe in advance for the expected role of the stars of dubious genre? Although with the same success it could be included in the top ten Amanda Seyfried, which will appear in the image of Linda's already in it, but not next year.
8 place - Megan Fox
So pregnant or not? They say that Megan had three months, but the belly is not yet evident, although she refuses to work. Role is not, and therefore no interest to you, but Fox warmed him with her pregnancy. I hope that did so, she was pregnant, because in the 26's time to think about the family, especially since Megan wants children.
"I want at least two or even three children. I always dreamed of motherhood »
But to argue with the fact that she is sexy, even when non-sexual meaningless, because people vote for her despite her strange everyday kind and the complete absence of any promise in their direction. Just for the beauty in "Transformers" and "Jennifer's Body».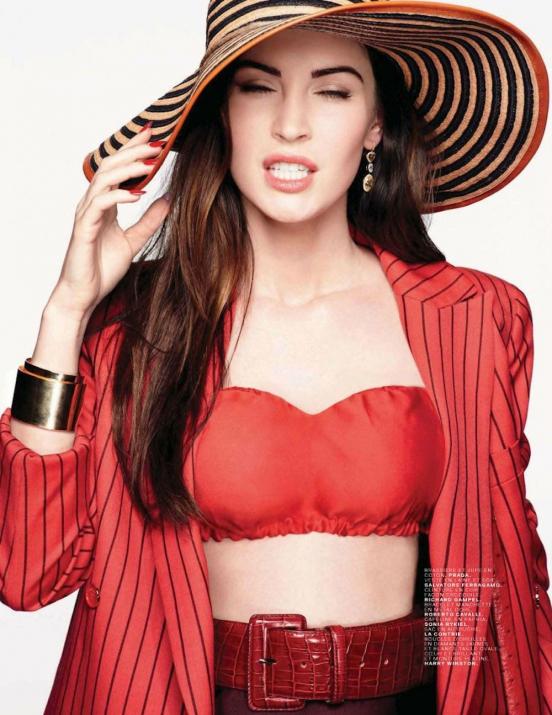 7th place - Emma Stone
Rising Hollywood star Emma Stone in my view is very nice and funny woman, but when it is necessary to know how to be sexy, for which he received seventh place. Moreover, it is not a stupid girl, and always chooses facing roles, most of which will be the expected roles in "Amazing Spider-Man," "Gangster Squad" and «Movie 43". Everywhere its partners are the most popular actors of the movie.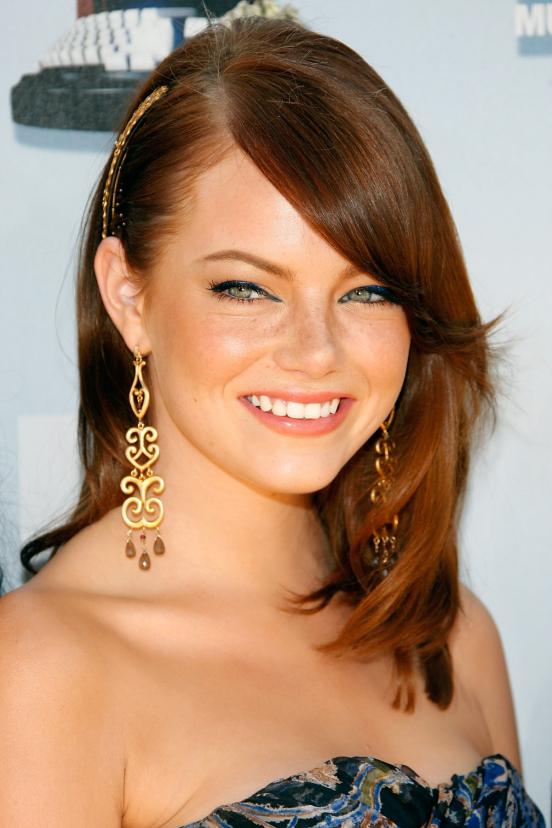 6th place - Jennifer Lawrence
"The Hunger Games" has done its job. Jennifer everywhere and it will continue until 2013 - the year when the big screen will the continuation of "Games". However, and in 2014 Jennifer has not lost since zaydestvovana in the film "X-Men: First Class 2". I still do not understand why in VS felt her eyes the most beautiful, and in «Maxim» it all one of the sexiest. Okay More sixth place, but not the first, but then I would definitely disappointed in the choice of «Maxim».
5th place - Olivia Wilde
And here I agree with the opinion of the people: Olivia really sexy. Yes, she had small breasts; Yes, she has short legs, but is in the legs and bust happiness? For such eyes, like her, to give life and do not feel sorry. I would be surprised if Olivia was alone ... By the way, note how easy it is moved out of the series in a big movie that actually a great rarity, usually serial stars stuck there and sit for years, waiting for offers from the same channel, which was shows their "star" project.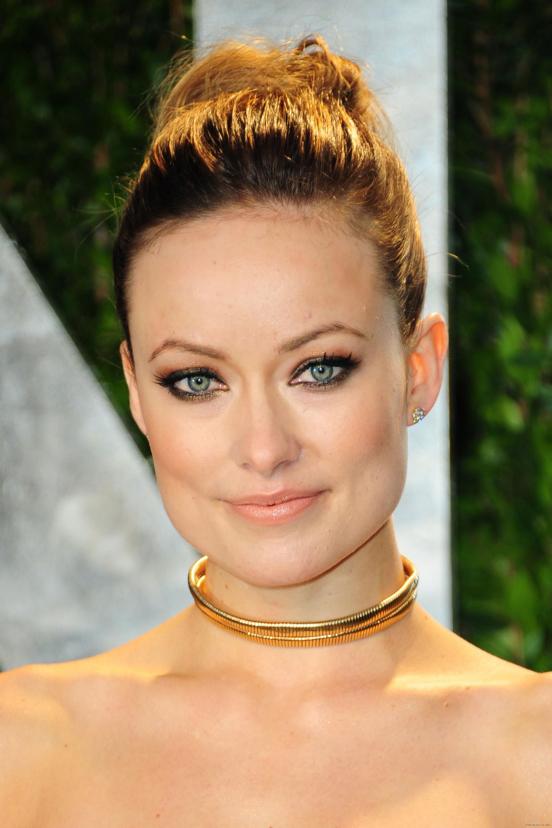 4th place - Katy Perry
Hair Katie no good, but when her sexy figure and blue eyes, too, and so secured the fourth position. By the way, whatever her case on the personal front? It seems again silence ...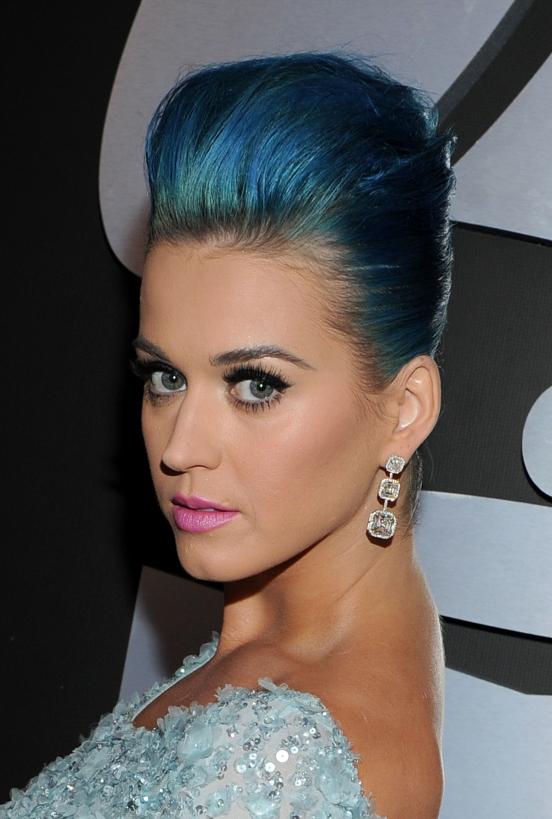 3rd place - Mila Kunis
Mila Kunis have a situation just like Olivia Wilde: the figure is so-so, but the stunning beauty of the face, especially the eyes. Moreover, Mila is very charismatic, in a movie, that life (which is only broken its Russian-Ukrainian at a press konfrentsy with Justin Timberlake, where he even called the beauty of his personal bodyguard).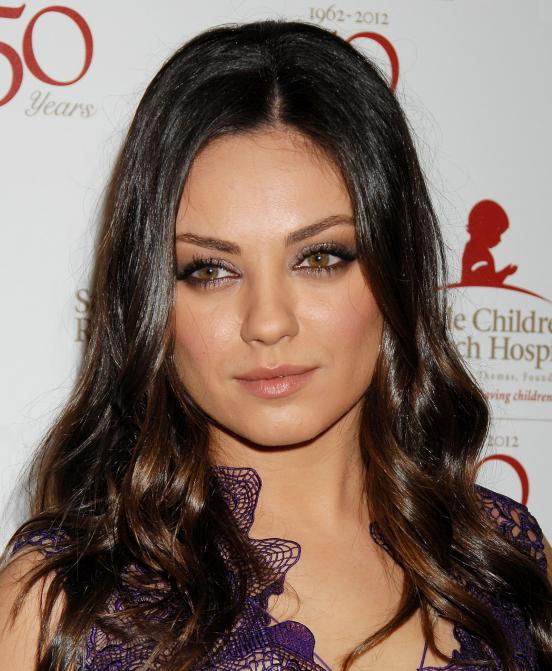 2nd place - Olivia Munn
31-year-old brunette in second position due to its exotic appearance and daring character.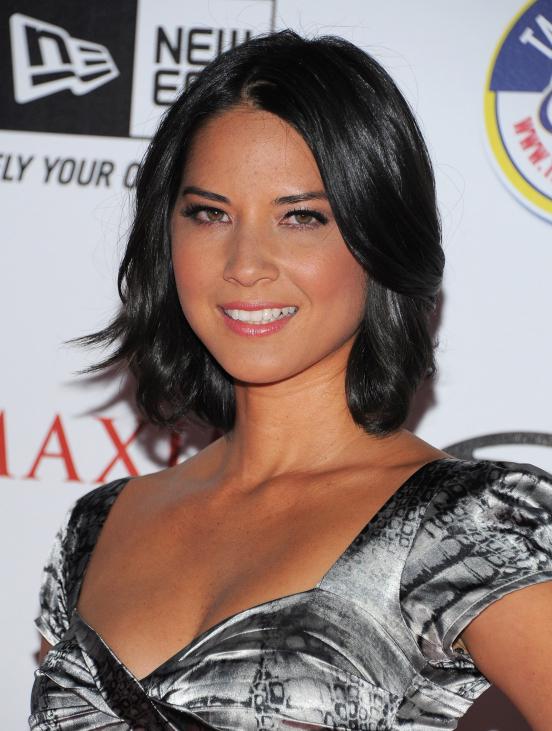 1st place - Bar Rafaeli
Israeli top model stole the show, and if you believe the media, even Shakira, which took away Gerard Pique Bar. Spanish journalists do not cease to say that Shakira was very unhappy to find the phone sexy blonde on the phone from her boyfriend. How do they know such details? Yes, God knows, probably, another duck, and no more. But what Rafaeli - the sexiest woman of 2012 version of «Maxim» = very true.
"I'm shocked that among all these beautiful girls - the first place gave me. Thank you for voting for me! For me it's a great honor, it is a title that I will never forget »