I offer you a fashionable view from the red carpet opening ceremony of the 69th Venice Film Festival. The first day of the festival was marked by the premiere of the picture "reluctant fundamentalist" Indian director Mira Nair, so it is not surprising that the triumphant ceremony were Kate Hudson and Liev Schreiber who performed in the film starring. So, ladies and their stellar companions on the red carpet!
To say that Kate Hudson looked at the red carpet of the festival beautifully - to say nothing! In dress from the latest collection Atelier Versace actress looked simply divine! Asymmetric dress mouth-watering peach color, trimmed with beads and crystals Swarovski, has created a gorgeous silhouette and transparent inserts gave him playfulness - all the love Kate. Example Miss Hudson proves that even a girl with small breasts and boyish figure might look like in a slinky evening dress hypersexuality. Bravo!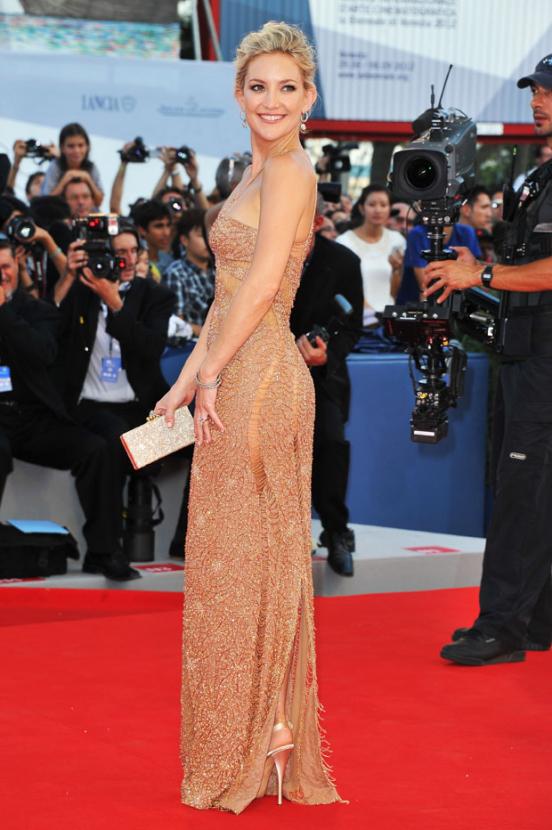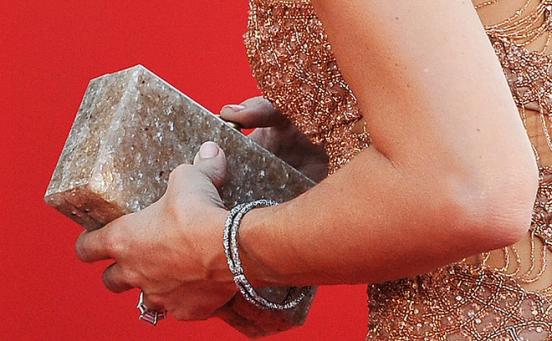 Kate and Matthew Bellamy
Laetitia Casta in this year joined the Jury, so this is not the last appearance of the French beauty on the red carpet. For their debut release Letizia chose a transparent black lace dress with embellishment of large stones on the bodice (of course, this Dolce & Gabbana - it is difficult to confuse with finishing something else). In my opinion, the dress looks very noble and elegant, despite the translucent black lingerie in the retro style. It is noteworthy also that the actress did not supplement their image no jewelry and accessories and make a very simple hairstyle as uncomplicated beam. This choice seems to me the most faithful - because this "bright" dress other accents to anything.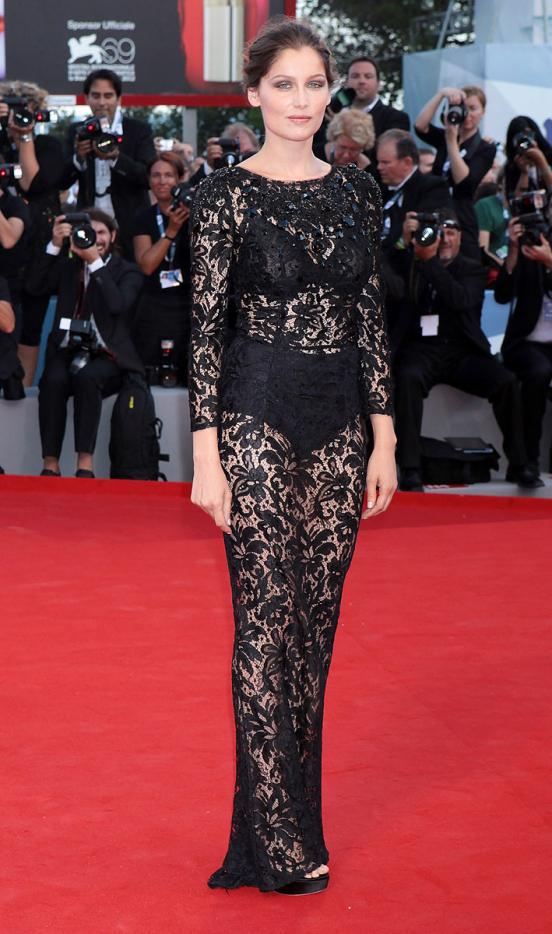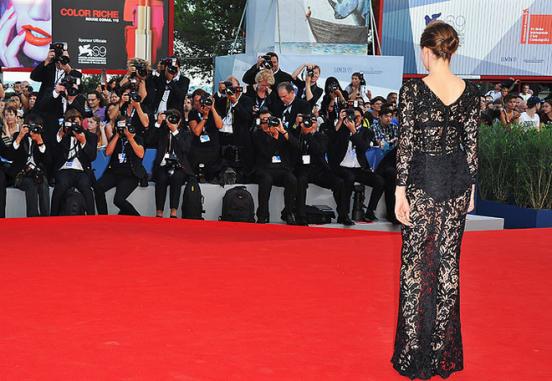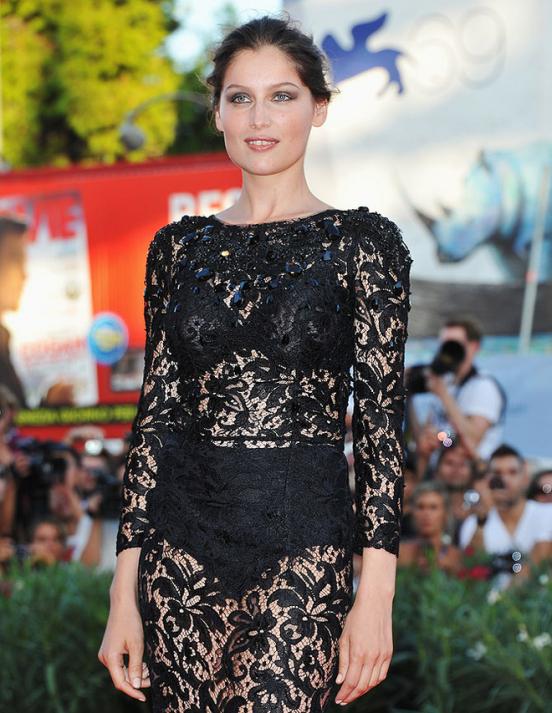 Naomi Watts, of course, appeared at the ceremony, accompanied by her husband Liev Schreiber. Actress wore a dress from Marchesa finest lace sand color with a two-layer chiffon skirt. I was not surprised by the choice of Naomi - she always preferred the subtle shades and romantic style, and Marchesa creation explicitly included in the list of her favorite. Golden ornate decorations perfectly fit into the image, and red lipstick has become a bright accent, which sometimes do not have enough makeup Naomi. The only "but" - it is sandwiched pose actress. I understand that this evening was dedicated not to her, and her husband, but such a wonderful dress requires a beautiful posture and head held high.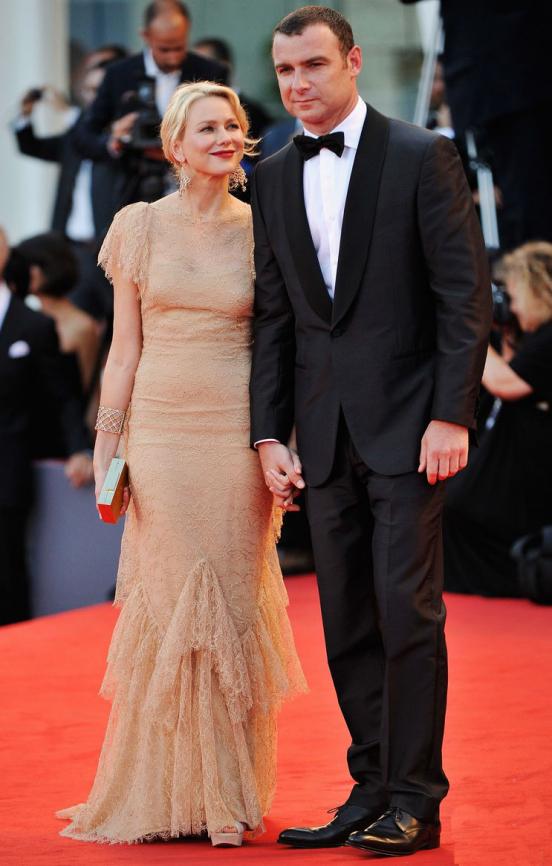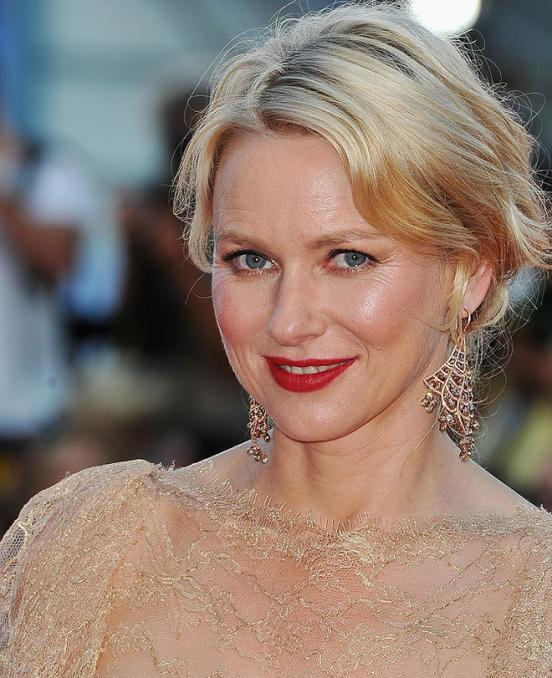 Polish actress Kasie Smutnyak this year had the honor of opening and closing of the Venice Film Festival. That she chose for the closing ceremony, we will see in a few days, and an outfit for the first pass on the red carpet can appreciate now. Kasia appeared before photographers minimalist red dress with open back by Armani Prive. Although her outfit and not distinguished by its beauty and luster finishes crystals actress looks very dignified. Dress sits perfectly on a figure, and the notch on the back and her hair in a bun open our eyes a beautiful tattoo.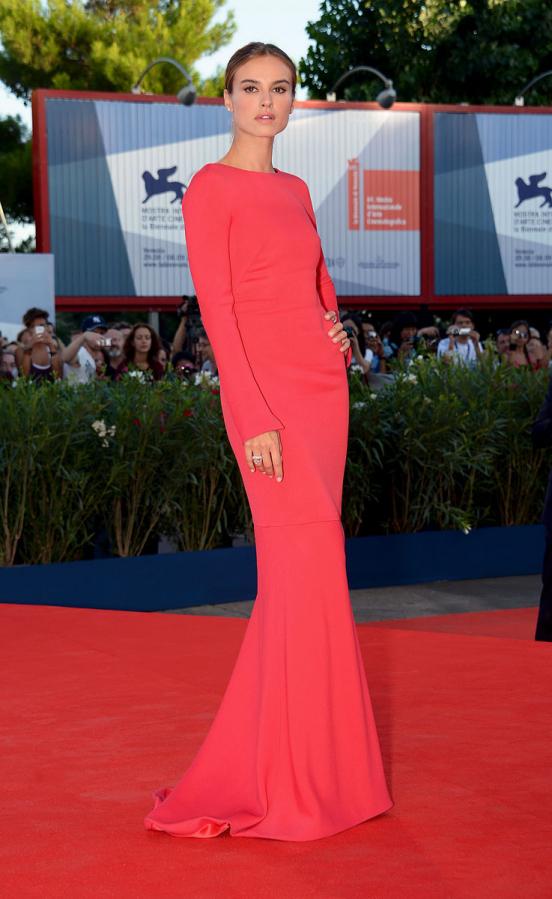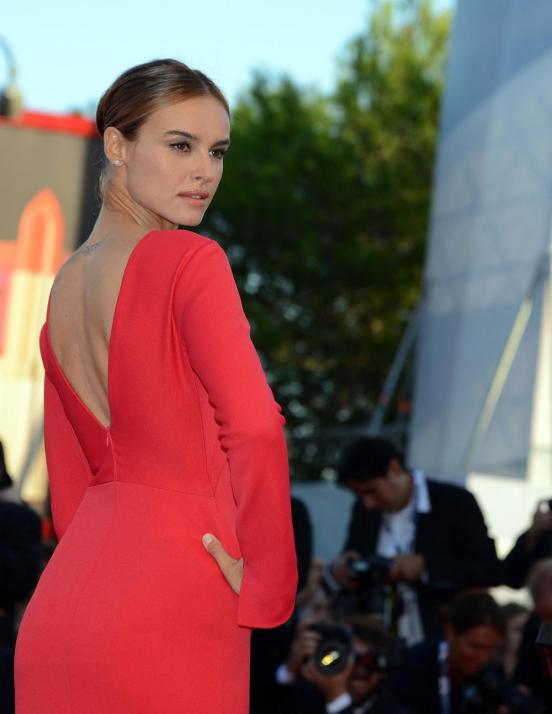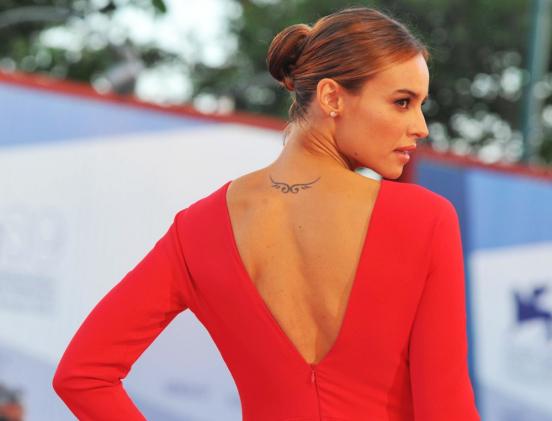 Another creation by Domenico Dolce and Stefano Gabbana on the red carpet film festival. Italian fashion house dress try on the granddaughter of Charlie Chaplin Carmen Chaplin. Her dress looks modest attire Leticia, but does not lose his elegance. Beautiful draperies and beautiful style, although I would add a little color to the image in the makeup or shine stones. Is to pay tribute to Carmen - in May we saw her with a round belly, but after three months of pregnancy, it is again in great shape.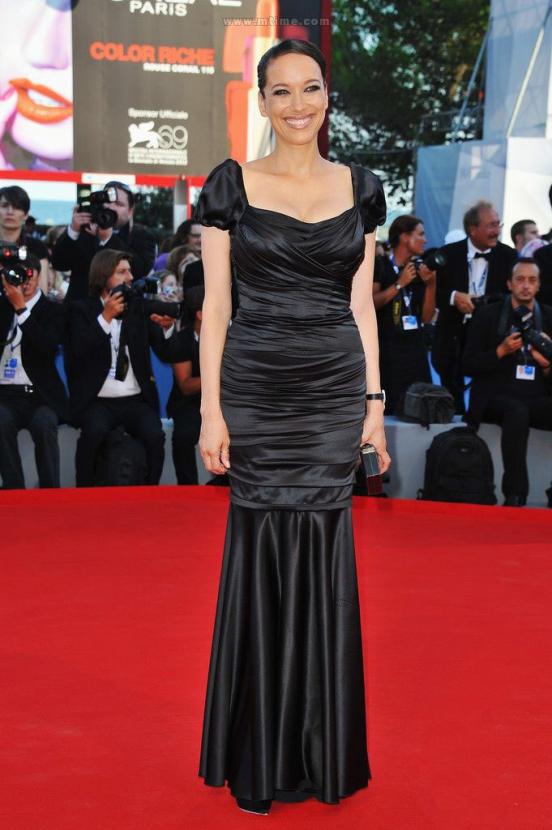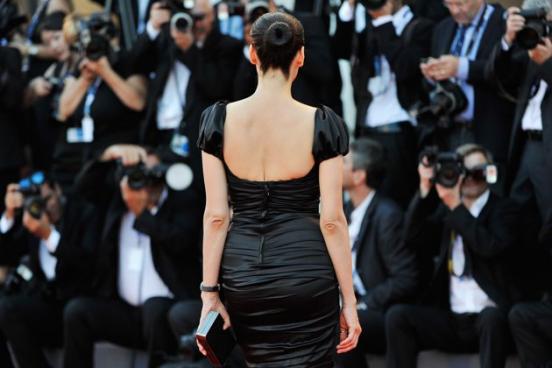 Italian actress and singer, and in combination, and the daughter of Michele Placido, Violante Placido was held on the red carpet in a red toilet hand Alberta Ferretti. Such a beautiful outfit completely discourages all thought that red dress on the red carpet - it is not comme il faut. I really like the selection of jewelry and accessories with red accents, but I'm not happy with the shoes. And why all the ladies on the red carpet can not live without shoes on the platform ?! I understand that they add a few centimeters to grow, but some of them look very rude and ugly ... Well not comme il faut.
"The Swan Princess on the red carpet" - that such a thought came to my mind when I saw the Italian TV presenter Fiammetta Cicogna in a white dress Alberta Ferretti with a dull lace bodice and tulle skirt multilayer, decorated with feathers. To be honest, I have mixed feelings about this image. Firstly, pink satin ribbon is clearly in the wrong place - it should be raised a little higher, to highlight the waist and create the right proportion. Secondly, styling - for such an active dresses to choose jewelry worth more modest, although clearly hairstyle to this topic - a simple ponytail balances splendor apparel. If you do not take these comments into account, then the image of success. Although it is unlikely to be entered in the top three.
Italian actress Valeria Marini appeared before the lenses of the paparazzi in a dress woven of thousands of small beads. Very beautiful dress (even if there is a million cuts and cuts in all sorts of places), but silicone charms of its owner spoil the impression - looks matter. It is a pity that this dress was not found girls with smaller breasts and ponaturalney.
The title of the original girl in the evening I would give Italian Danielle Virgilio. Not only that, she dared to appear at such a pretentious event in a dress "from anyone," so also its design is very different from all the dresses on the red carpet. Jacket-type dress with small floral print, similar to the one worn by a young man our grandmothers, looks very cute and unbanal. Crowned all this beauty transparent tulle insert and little cute bow. And how is it bows lover Michelle Williams could miss this outfit ?!