2012 counts its last days and less than a week on our planet, making a complete revolution around the Sun, comes a new 2013. By tradition, inherited from our ancestors, we begin a new year with new cases. Old, especially those that have not been very successful, we will leave in the past year. Among the heap of problems, debts, Omission plans and unfulfilled dreams, I suggest mislay some fashion trends that 365 days had so namozolil eyes that from them becomes ill.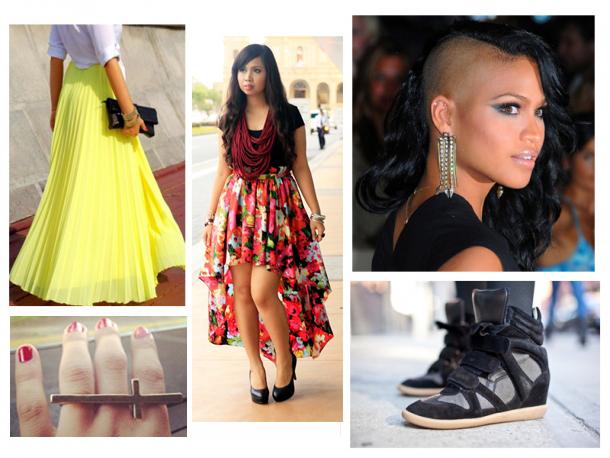 Despite the fact that this is not the top, and not a list, the first place I still sentenced skirts to the floor. This element of the wardrobe seems pulled all. And if by themselves, these skirts are harmless, their wild popularity crazy. I hope that 2013 will have mercy on us and fashionista zapryachut maxi skirt (especially pleated) where no one will find.
Crosses. On everything and everywhere. Prints on clothing, tattoos, earrings in the shape of crosses, bracelets and necklaces with crosses, rings and other accessories, other ... Cross ceased to be identified only as a symbol of faith, it is now also a pop-cultural phenomenon. Although a large cross, probably only annoying space. Which is operated not only scientists and science fiction, but mods.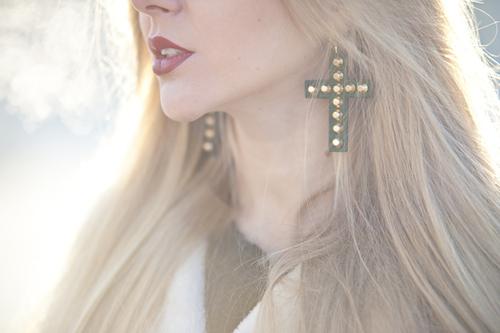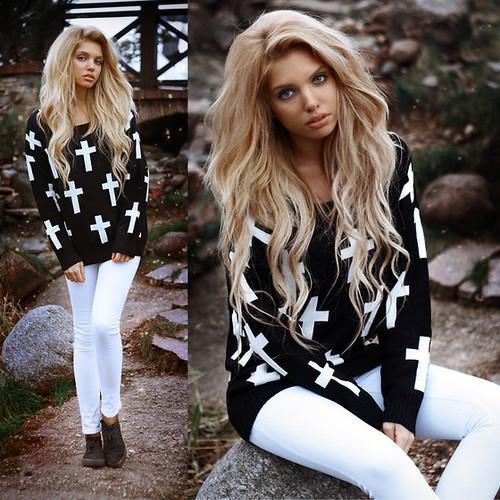 Dresses / sweaters / jackets with Basques. It was a very beautiful and elegant trend that deftly rescued women with narrow hips. However, after a while Basque became a frequent guest in the closet too many fashionistas. In addition, mutated in size, becoming almost a full skirt.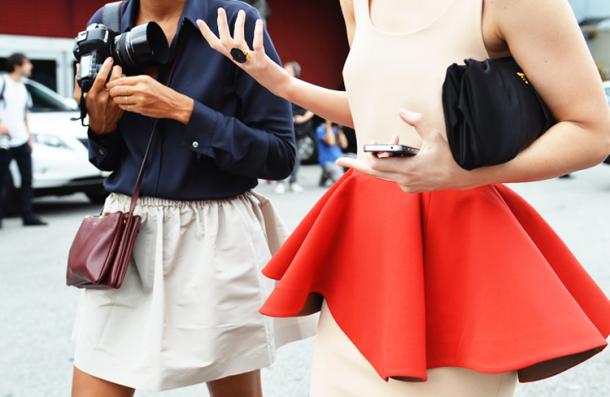 I do not know who, and under what circumstances, decided that skirts / dresses "fish tail" - it's cool. And why is this strange and really awful trend supported. After all, let's be frank, most of the girls, even very fashionable and beautiful, far from ideal parameters. It's not bad, but it's not a reason to show their weaknesses. Who wants to look at nepodkachennye legs shaking while walking, ugly knees (here I am, by the way, totally agree with Chanel on the women's knees, it is better to hide) repulsive pale skin, and in general ... Let this horror, the horror burns the fire of hell and never returned to fashion.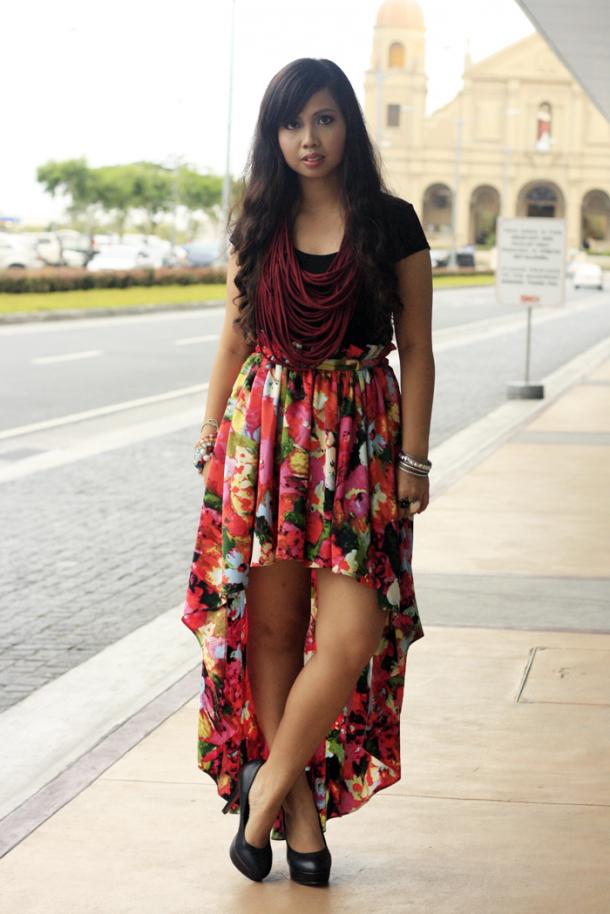 Wedge Sneakers ... By and large, this trend no claims. But, as in the case of the floor skirts already got tired. The same can be said about Timberlandy. Which is certainly very comfortable, but they are walking every second not just dandy, but in general people. A special case in terms of shoes - it's favorite fashion bloggers shoes Jeffrey Campbell. But with them, and the truth is, it's time to finish and move on to something else. You can even go far. At the same Campbell each year comes a new line of shoes with something interesting that is not like bots that have every self-respecting fashion Blogersha.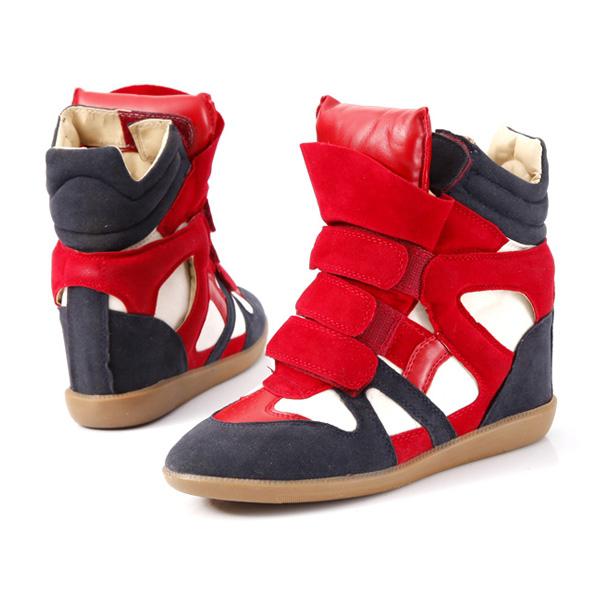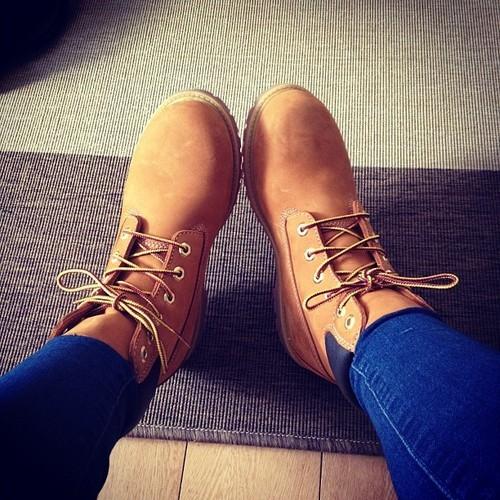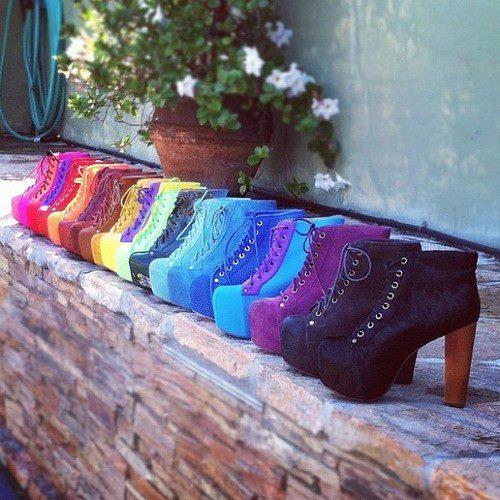 At the end of the mega-trend in 2012 in the field of hair - shaved head. At first it was rare among hipsters and other representatives of informal youth movements. Then contracted the celebrity trend and went to mass. Bravely, fun, but had enough.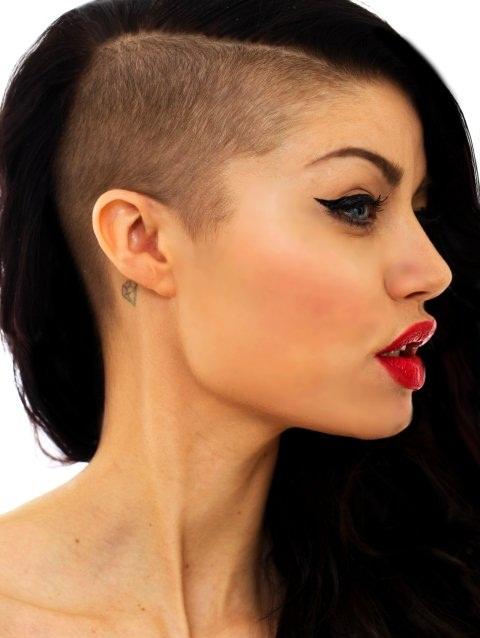 That's all. I hope I was not too strict and referred all had time to pall. If not - write their own versions in the comments.