Two days ago has died down 70th anniversary ceremony of the Golden Globes. We have already noted both successful and failing outputs of stars on the red carpet and our debate about this or that number is gradually eroding. I want to throw a new topic. After the ceremony the star went to numerous afetpati, so good to have fun, to socialize, to congratulate the winners and just have a great time. Some stars have decided to change along with the carpet more comfortable, while others prefer not to change their image, while others were only afterparty, where he created a furore.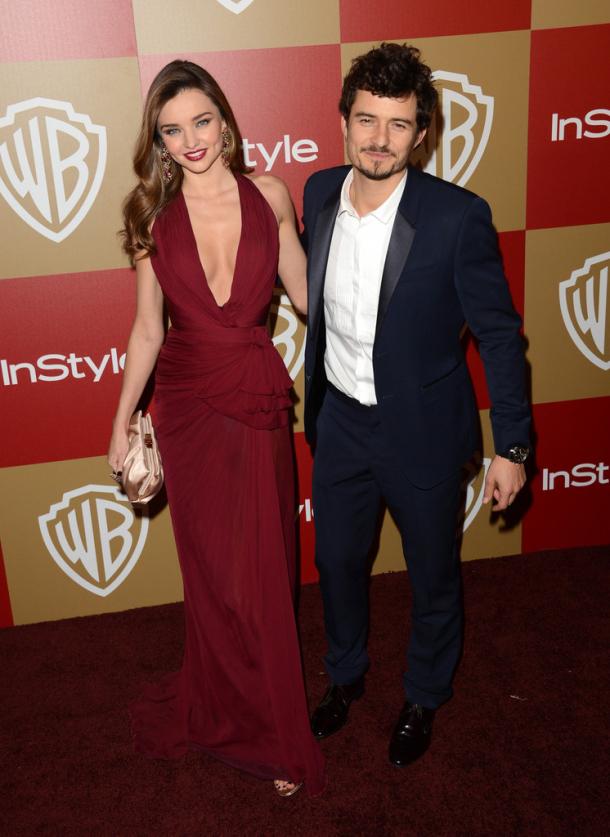 The most "stellar" were parties, one of which was organized in conjunction with the Warner Bros magazine Instyle, and the other producer Harvey Weinstein, who celebrated winning two of their projects: "Django Unchained" and "My boyfriend is crazy».
In such decorations were VIP Parties.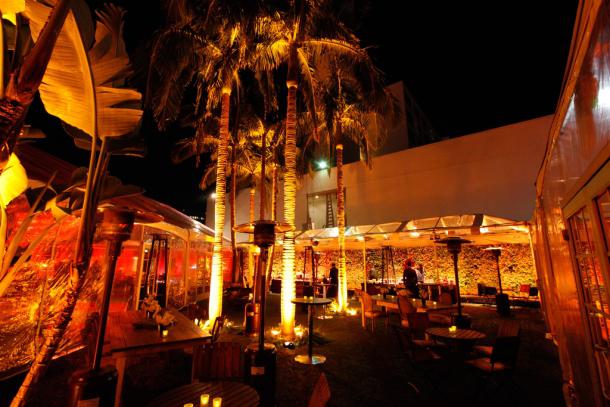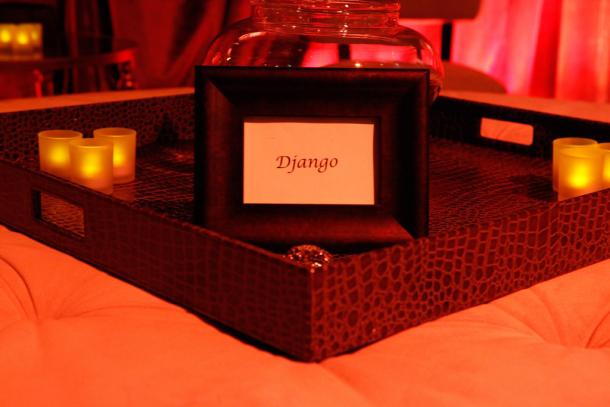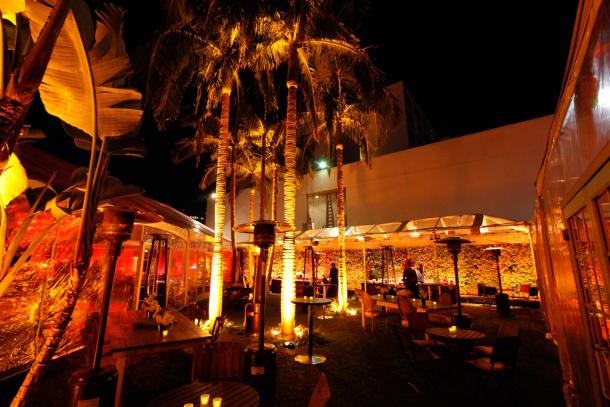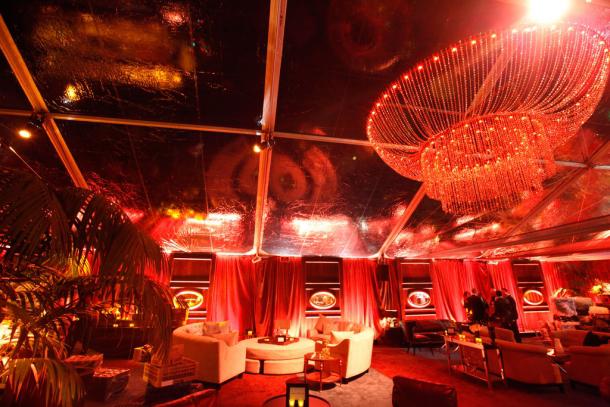 Jessica Alba has changed its gorgeous peach dress by Oscar de la Renta at the black and white cocktail dress by Louis Vuitton.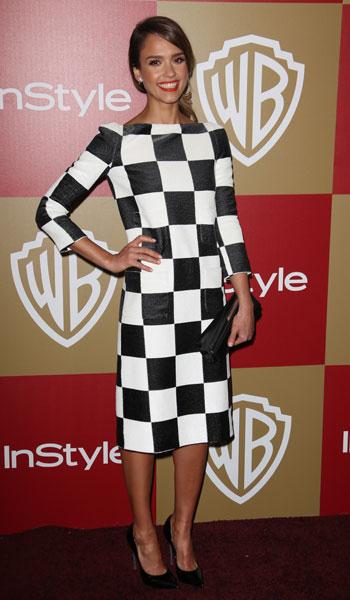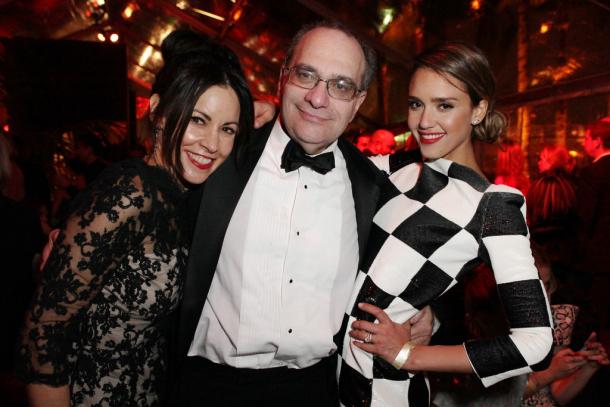 J. Lo appeared in a black silk creation by Zuhair Murad.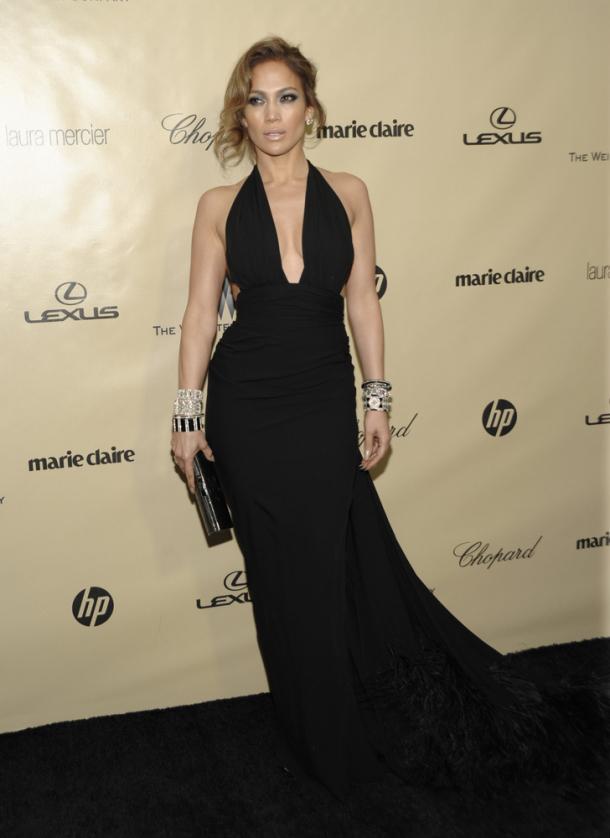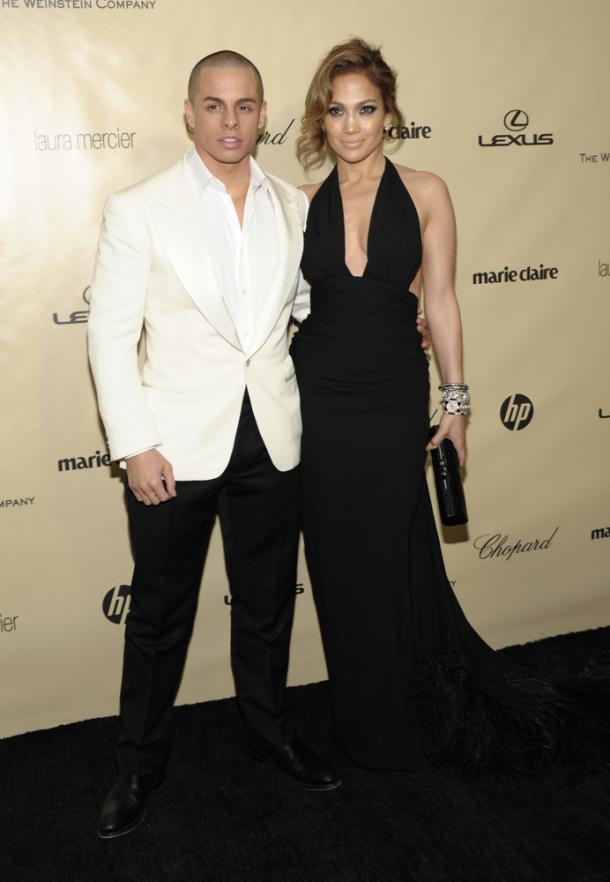 Julian Hough decided to show at a party tender pink dress with a deep cut on the spectacular Jenny Packham.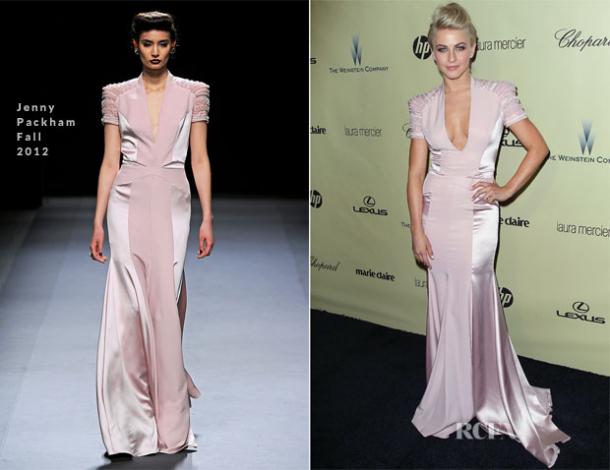 However, by the end of the evening it flaunted huge cuts. I think it came off in full))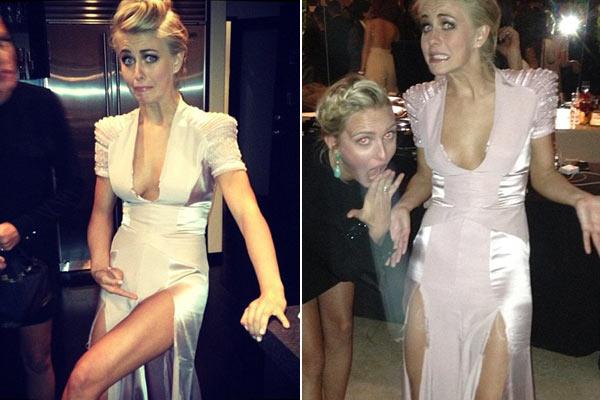 Contrary to all the rumors and gossip, the couple Kerr and Bloom thought to disintegrate. They are young, beautiful and happy together.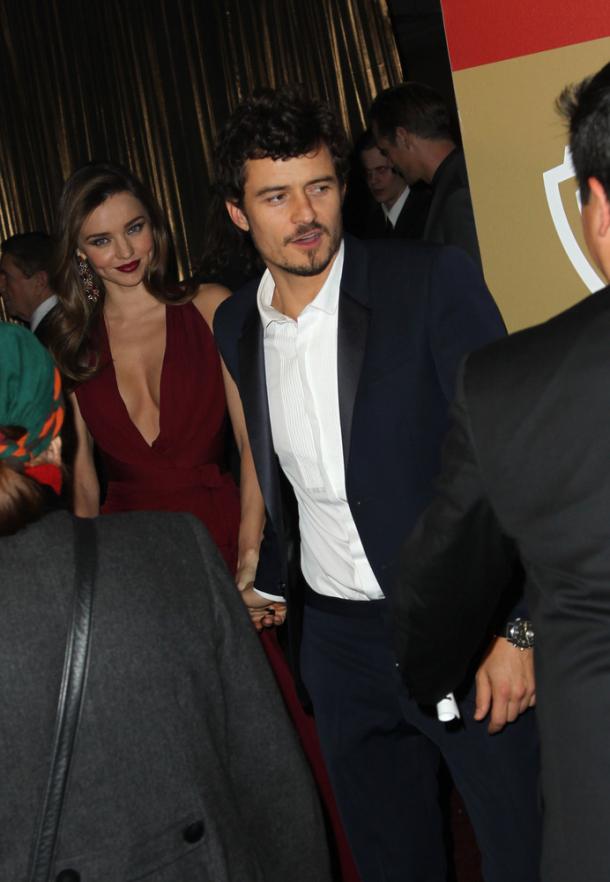 Miranda has chosen to exit the creation of a deep wine shade from Zuhair Murad and made the right decision. Angel appeared sort of woman vamp, a high neckline and a deep neckline only emphasized the dignity of her luxurious body. In general, the taste (or taste her stylist?) As always, is impeccable.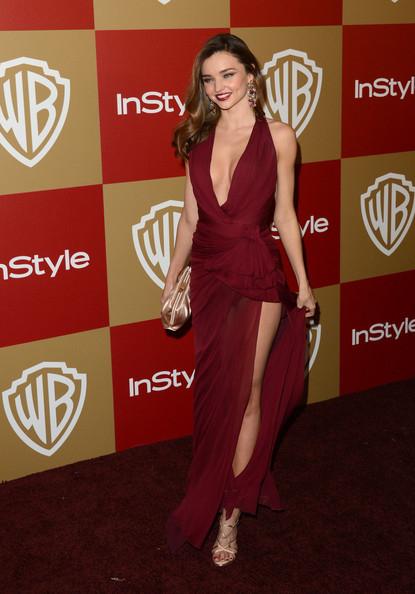 The star of "The Vampire Diaries" Nina Dobrev donned cocktail airy dress color from pale turquoise Oscar de la Renta.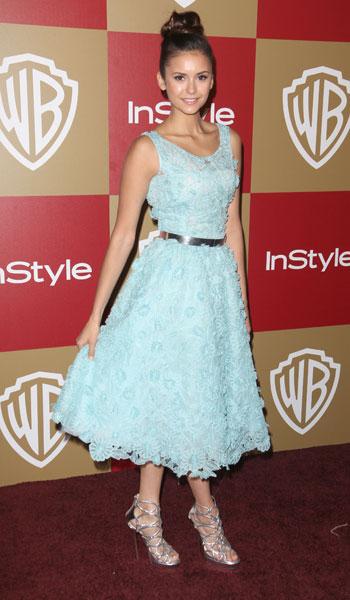 Lana Del Rey made me a vague impression of her shapeless dress.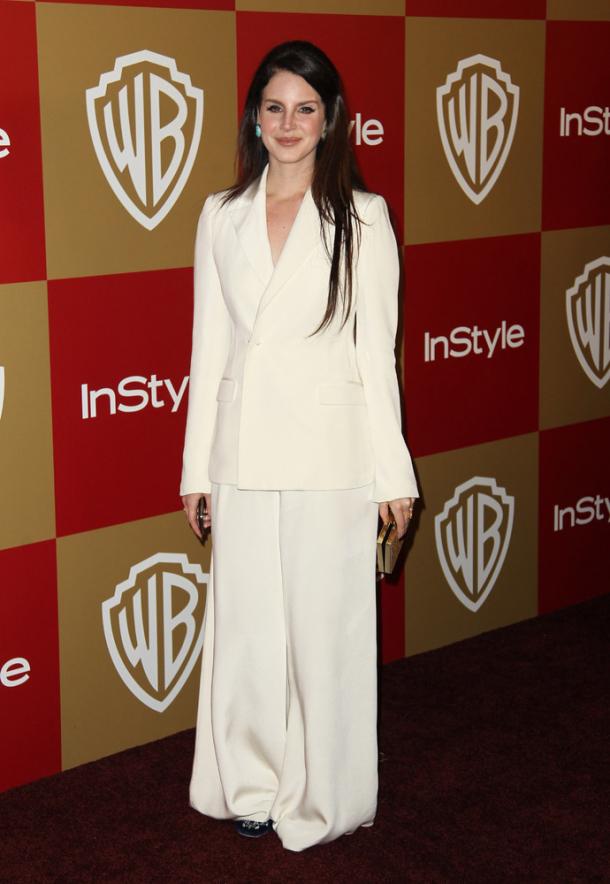 Emma Roberts chose for a party dress from Maria Lucie Hohan. In my opinion, it looks very frankly and matter.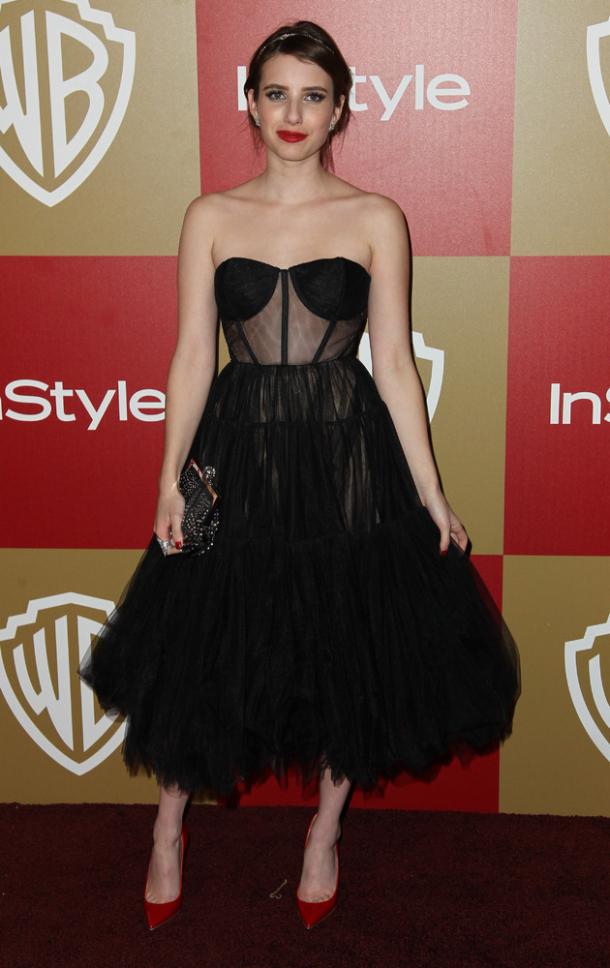 Freida Pinto was irresistible in a dress decorated with multi-colored sequins, from the collection of Antonio Berardi.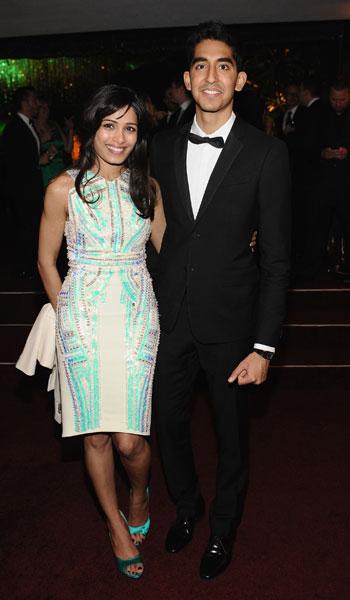 The choice fell on Kate Beckinsale gentle pink dress by Gucci, the bodice is decorated with large ruffles. Stylists Kate did not forget about fashion trends, and it is wonderful.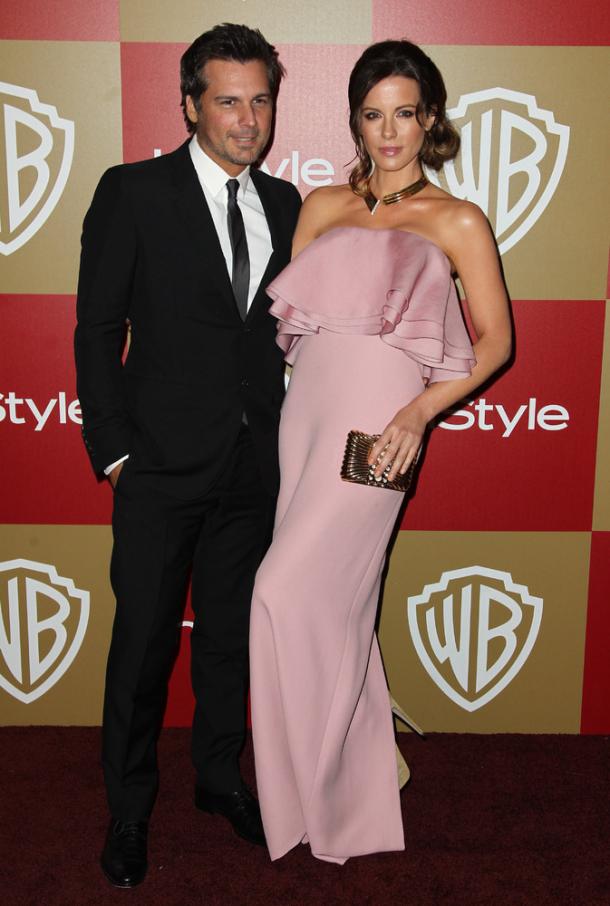 Great trio - Hudgens, Tisdale and Gomez - appeared in the works of fashion houses Jenny Packham, Issa and Versace respectively))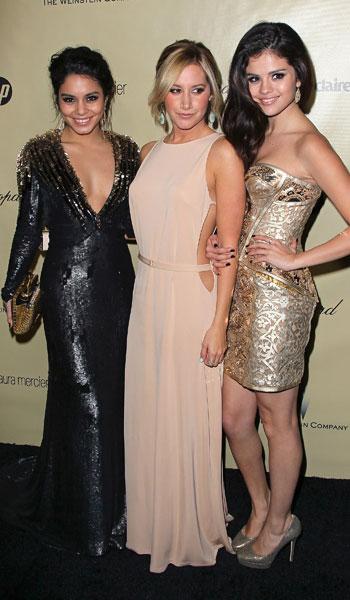 I can not identify separately luxury richly decorated dress Selena Gomez by Versace.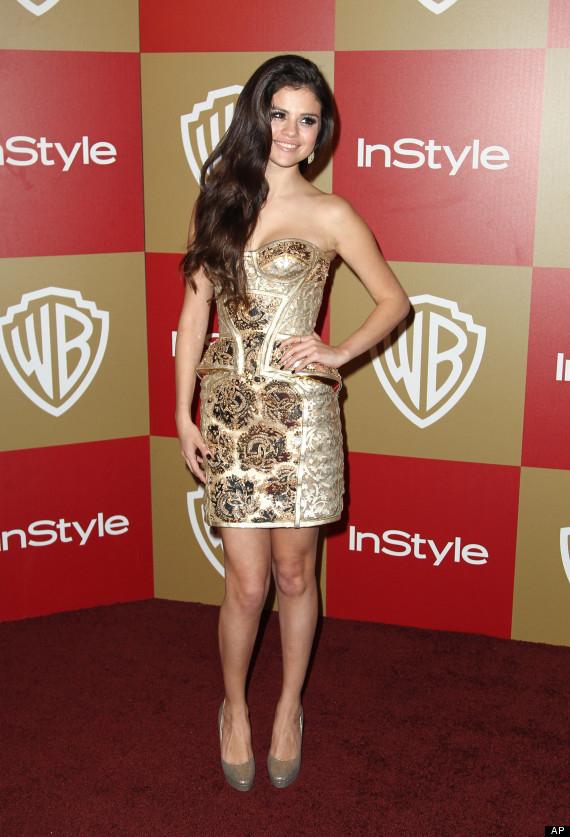 And finally, a series of photos with incendiary star parties.