Atlantis Hotel is located on an artificial island Palm Jumeirah.
It is very chic hotel with great rooms, one of which is 50 000 $.
Let's look at this miracle and talk in more detail.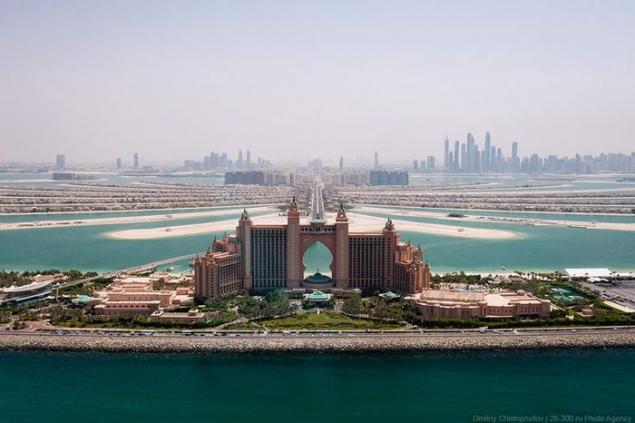 1. The first hotel built on an artificial island was the Burj Al Arab. Until 2008 it was the world's tallest hotel. Its height is 321 meters.
A few words about the weather. Now Emirates is very hot. Not like in the summer, but still very hot. The air is constantly hangs incomprehensible haze of dust and water, visibility is clearly worse than in the winter. I did not handle this photograph, that all was clear.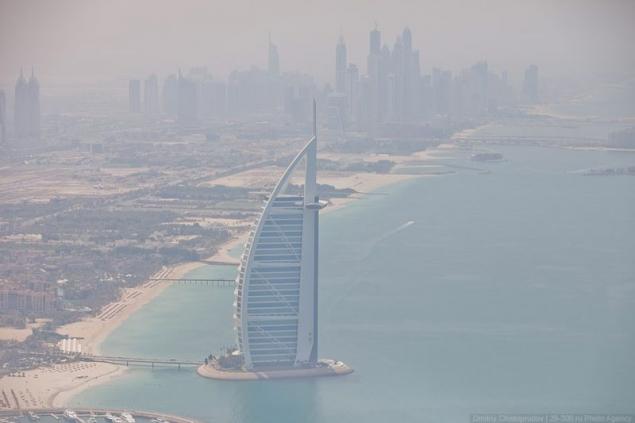 2. A couple of years after the opening of the Burj Al Arab, in 2001, began a grand-scale construction of an artificial island, is a palm tree.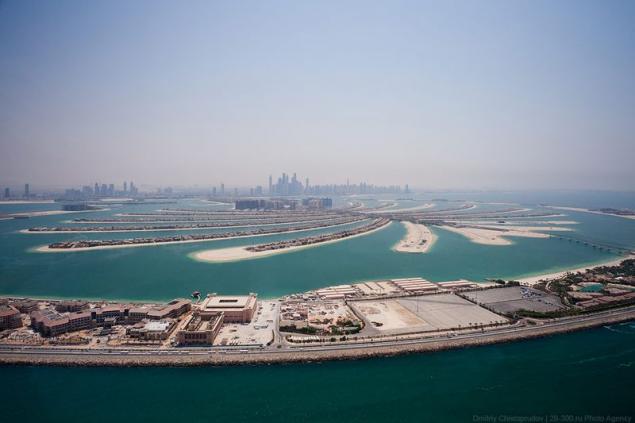 3. The island consists of a trunk, leaves, and the surrounding crescent island that forms an 11 kilometer breakwater. The size of the island 5 of 5 kilometers and a total area of ​​more than 800 football fields. The island is connected to the mainland by a 300-meter bridge and the crescent is connected with the tip of the palm underwater tunnel. This on the planet has never been done.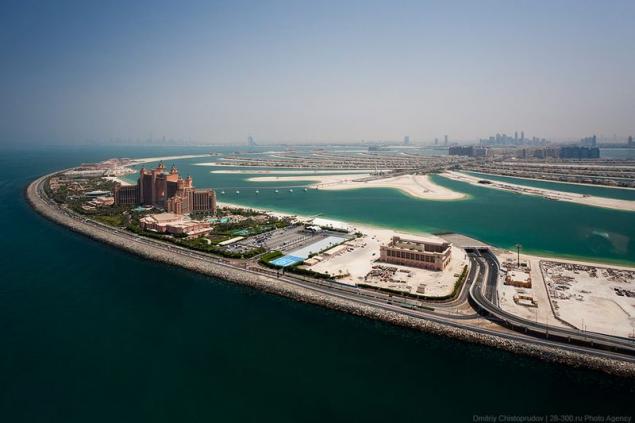 4. Crowned island palm Atlantis. The hotel was inaugurated on 24 September 2008.