And the deputies are also serious problems with finances.
In Chelyabinsk MP is a problem, he owed the State 414,483,872 rubles !!!
Meet the man named Andrey Tkachenko, and he is a member of the Legislative Assembly of the Chelyabinsk region. As it turned out, the deputies may also be in serious financial trouble, because if you believe the official website of the Marshals Service, he owed simply astounding amount of 414,483,872 Russian rubles, which is nearly 13 million dollars! Yeah, robust design ...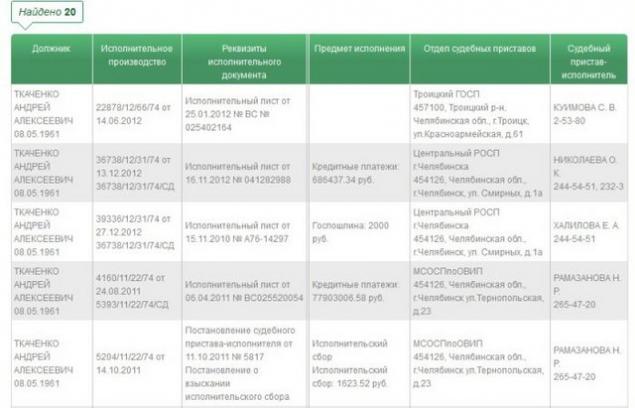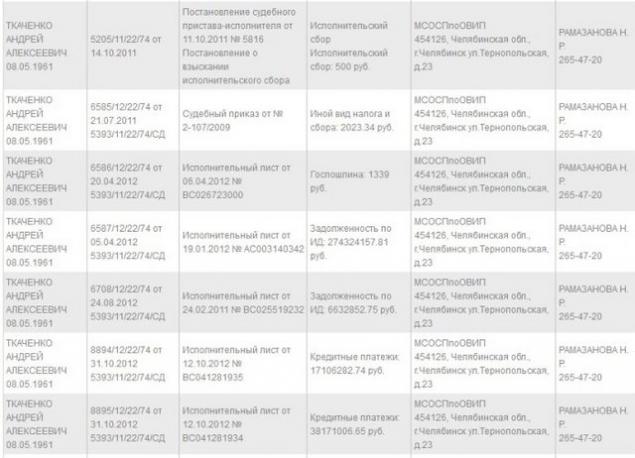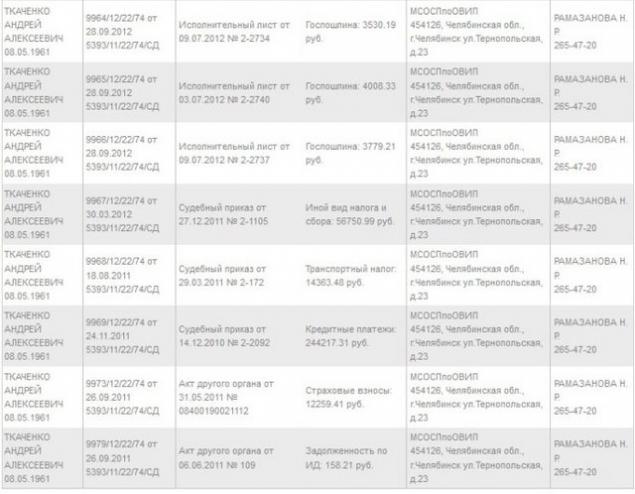 Andrey could easily pay 2,072,419 to cross the road in the wrong place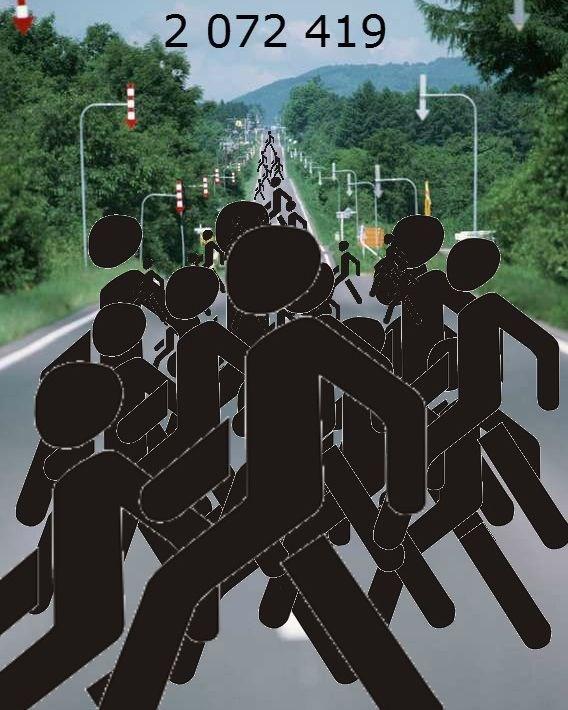 Andrey could buy the world's largest yellow diamond "Sun Drop" at 110 carats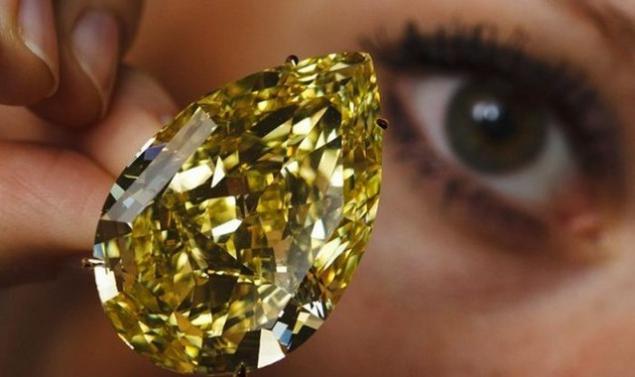 Could buy a 1362 sq / m on the Arbat