Dive into the lair of a human mole
It turns out there is a person in the Urals-mole, exactly a hermit called Ural journalists. His name is Vladimir Reshin, and the ground he left not a good life - his house burned down and build a new one proved too much for - the right hand does not work due to suffering encephalitis.
He dug his home for more than 7 years, almost with one hand. Earth took out in buckets on a rope passed through the system blocks.
The TV story dated 2008, much time has passed, and the chances of finding a human mole were small. So StarStas gave the idea to go to man-mole - meet, go away and have a certain amount of financial assistance.
As it turned out at the site, everyone has heard about a man-mole, but almost no one saw. All speak the same thing - then he is no longer living. And so it turned out really.
Overgrown garden, a fallen fence and a small shed, built of clay and small brevnyshek raised from the ground.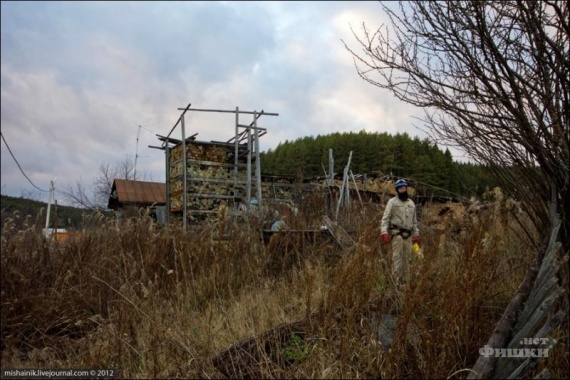 All abandoned and fell into disrepair and slowly destroyed.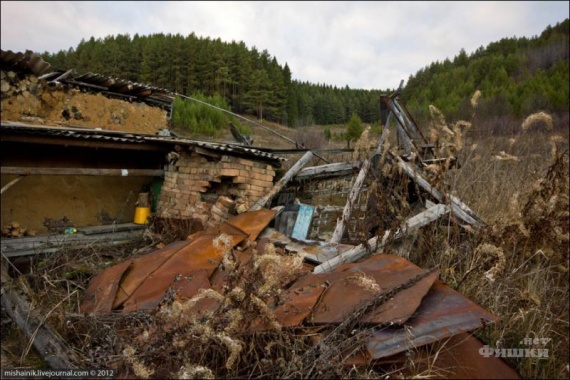 It was under this heavy hatch hidden entrance to the underground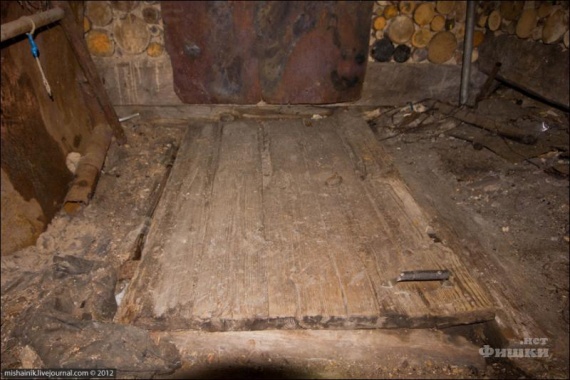 Over the years, the tree almost completely destroyed by rot and mold, and earth pressure squeezed move up negligibly narrow dimensions. The first investigation showed that down to the bottom is not possible. The lower we descended, the more it was rotten logs. Soon he began to move so narrow that it was very difficult to climb. Trying to climb even further led to the collapse of several logs and they, along with a heap of earth flew down.
If we even went down, the chance to get back would be very small. So we threw insurance and eight fell into the earth.