Company founder Jochen Arden childhood loved British cars. And at age 20 (in 1976), he opened his own office for the sale of cars. Already in 1981, the company Jochen Arden Automobiles received by Jaguar dealership rights, becoming only a few years Europe's biggest dealer of the British brand. With 80 Arden started tuning Jaguar. In the near future should see another "zyaryazhenny» Arden Jaguar - XF AJ 21.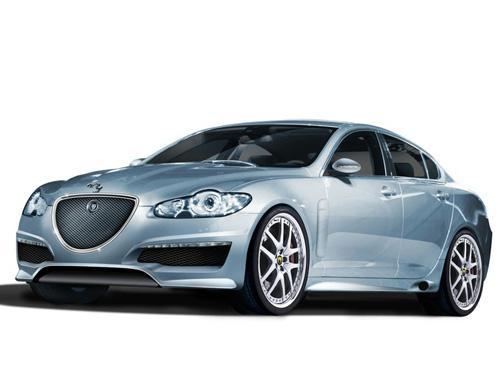 Official photos yet, there are only official figures, collages, which can be seen some of the features. As usual, the car will receive new wheels, bumpers and skirt. Chuck Jaguar XF will change most strongly stretches down a lattice of a radiator, making Jaguar from anything remotely resembling a Subaru last but not these many years. On each side will accommodate oblong air intakes integrated into them LED foglights. The back part was a massive diffuser.
The V 8 promises to "accelerate" to 416 hp and 4, 2 liter of working volume up to 500 "horses" and 4, 5 liters. Discs promise 21-inch and, of course, is not without firm sports suspension.
How soon will debut Jaguar XF AJ 21 - has not been revealed.