It is no secret that the company Ferrari all think more about the production of environmentally friendly concepts. The next step is to use the Italian designers FXX Millechili as the basis for the following "pure" supercar.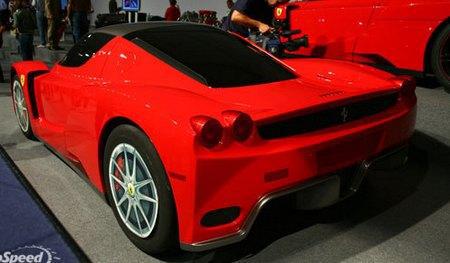 FXX Millechili - a concept made of plastic and cardboard, which symbolizes the first step of the company, aiming to improve its own image in the eyes of environmentalists. It is likely that Ferrari will next supercar is based on FXX Millechili, as well as one of the elements of the chassis will use a modified version of the aluminum frame of the model F430.
The novelty will be equipped with a V-shaped 10-cylinder engine producing 600 hp (450 kW), and the weight of the car will be only about 1 000 kg. Wheelbase increased to 265 cm, and a plurality of active aerodynamic elements give the car a slightly different appearance, unlike Millechili. In early 2010, will go into production about 300 cars, the starting price of each of which is $ 500 000.